Consistent conversions
Peplow Hall
Project overview
Our digital and media teams collaborated with Peplow Hall to create a booking journey that not only increased conversions, but was in keeping with its brand experience.
Plan
Peplow Hall wanted to increase direct online holiday cottage reservations, replacing a third-party booking system that meant compromising on user experience and paying expensive commission charges. The challenge – to create an online booking experience that aligned perfectly with its brand. Peplow Hall needed a booking journey that was both beautiful and conversion focused.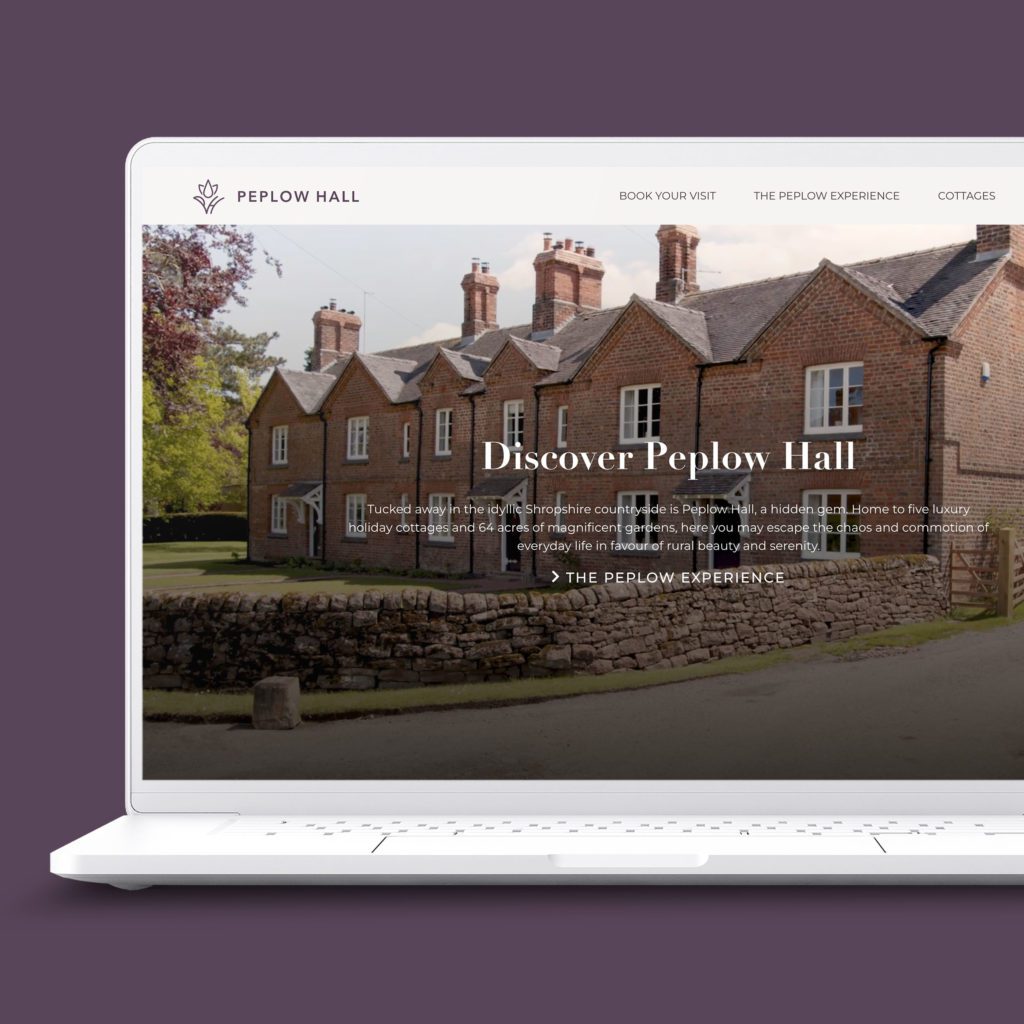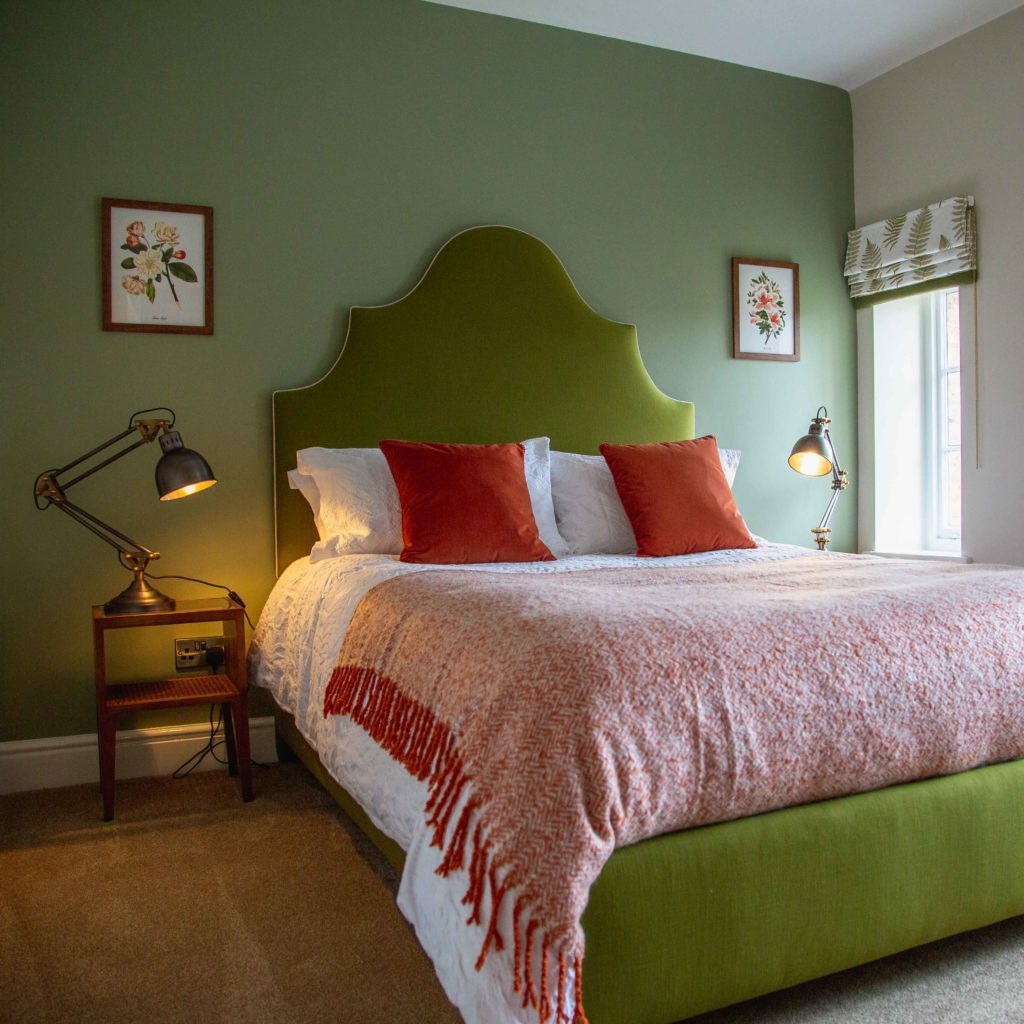 Create
The Reech team launched a new website with a fully bespoke, secure and stylised booking journey. We designed and developed the site, implementing a full e-commerce solution that kept visitors within the experience of the rest of the site.
We added custom functionality to show available dates and upsell additional extras like afternoon tea and BBQ packs, all visually presented with new imagery, selling the Peplow Hall lifestyle.
With the aim of increasing bookings, Peplow Hall refused to compromise and instead created a digital user experience that mirrored the quality of its cottages.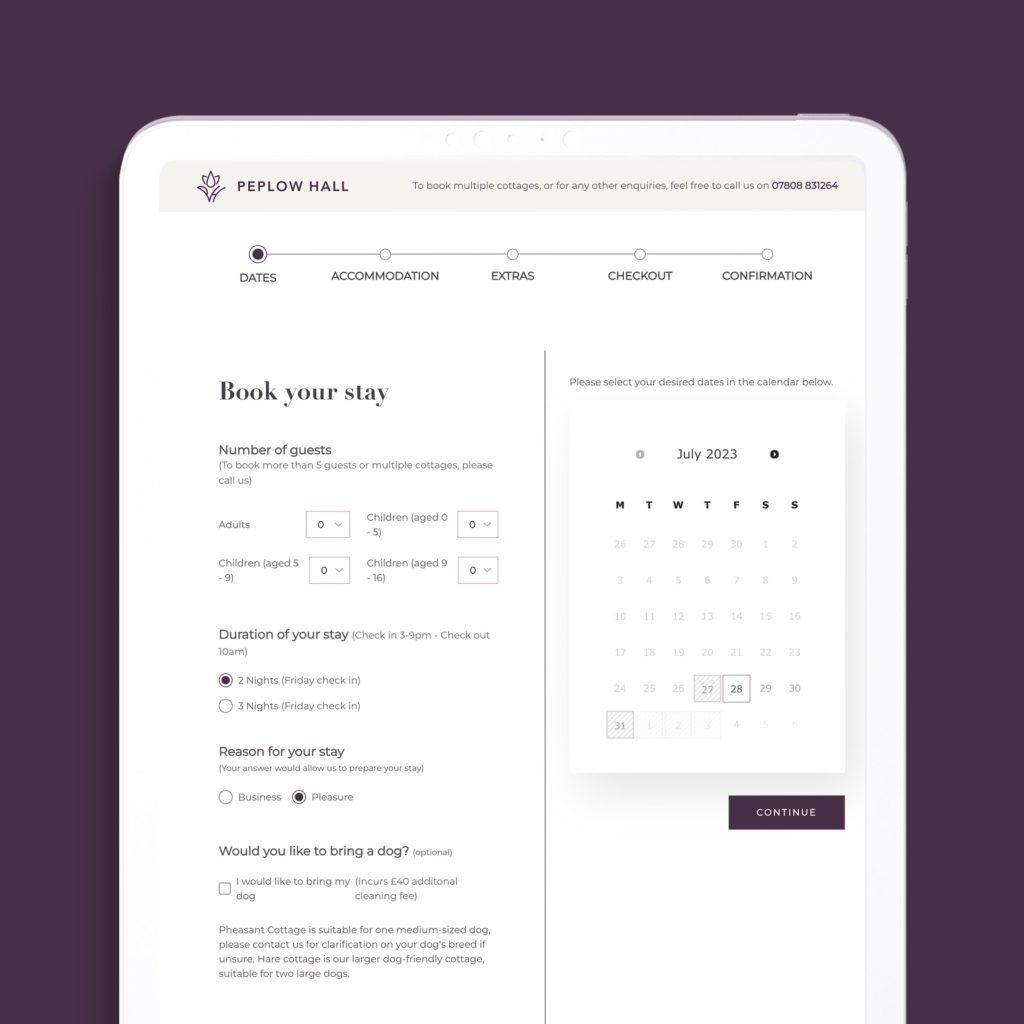 Measure
As a result of our solution, Peplow Hall saved on commissions paid to third parties, gained more control over its sales process and increased booking functionality.
Check out our other case studies