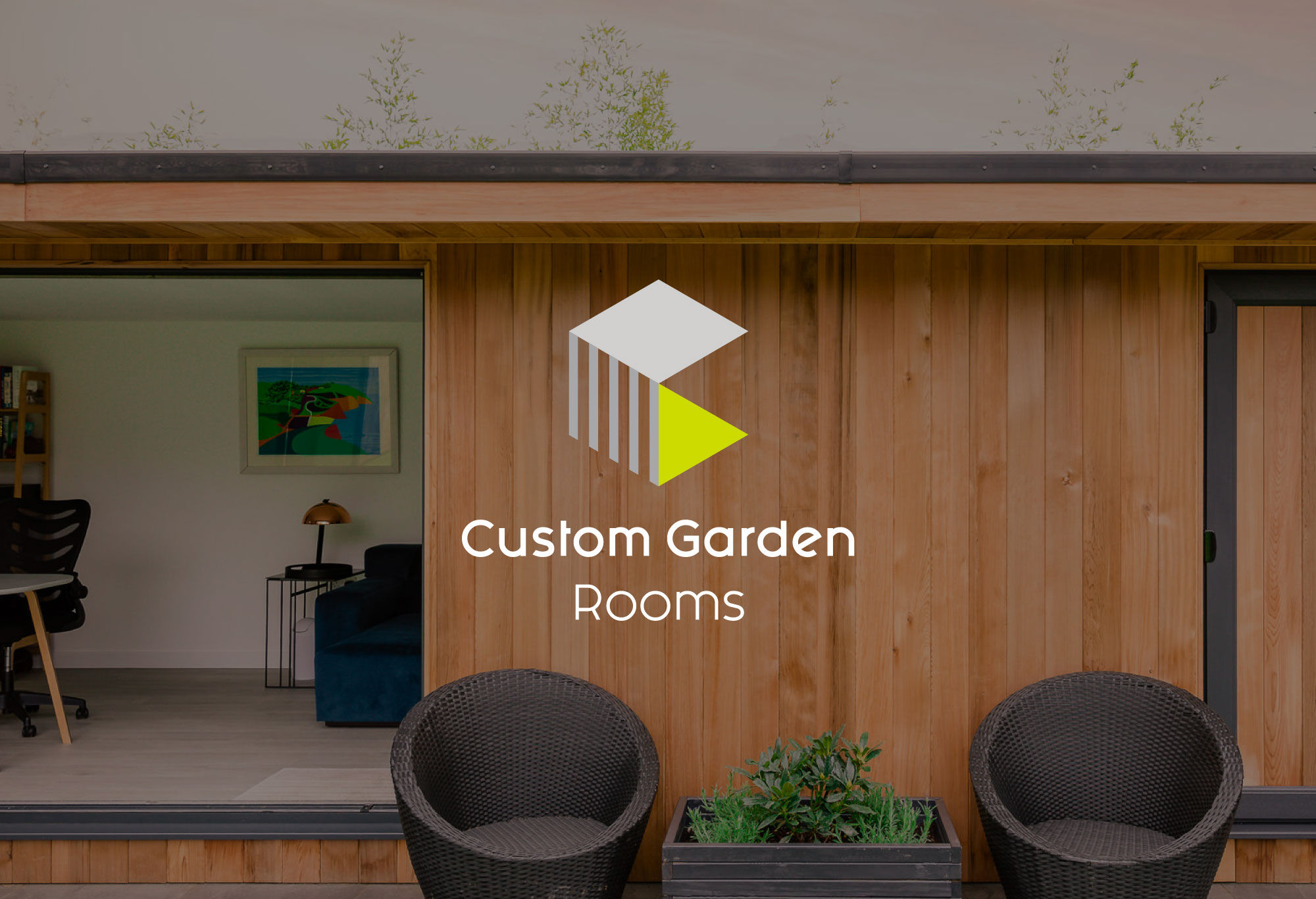 It's been a busy 2022 for Reech so far with a number of new brand and website launches and we're excited to announce another one for Telford based business, Custom Garden Rooms.
About Custom Garden Rooms
Launched in 2020, Custom Garden Rooms provide completely bespoke garden rooms and annexes that are expertly designed and built to suit your unique needs and available outdoor space. With over 15 years trade experience, the team at Custom Garden Rooms have seen huge success creating stunning outdoor rooms that can be used as an at home office, gym, studio – whatever you can think of! Using the highest quality materials, fittings and finishes, customers receive a finished product that adds value to their space.
Rebranding service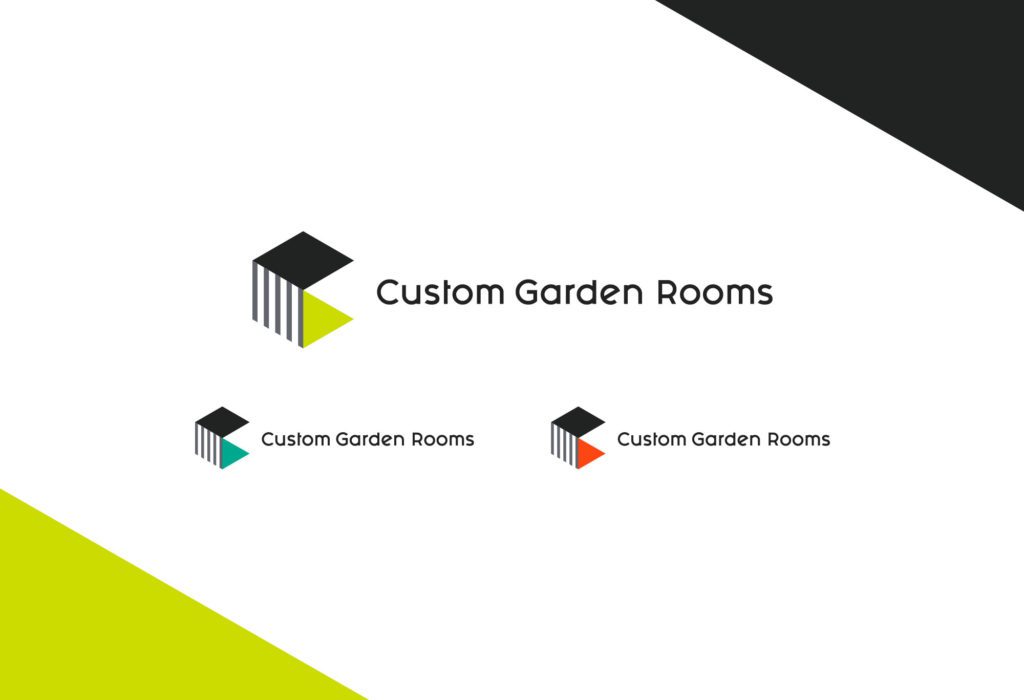 The team came to us with a relatively new brand already, which had worked for the company through their initial launch but as the business continued to grow, they wanted a brand that represented the quality and style of their finished rooms. In addition, they had no brand messaging and didn't feel their existing website was effective in showcasing their expertise and product.
We developed a series of logo concepts, taking inspiration from the outdoor environment and the construction and design elements of the business. Using bold colours paired with charcoal grey and black, the new logo is modern and fresh which provided a great palette to be taken into the website design any all future marketing materials needed by the client. The most prominent element of the brand logo is an icon which has been designed to emulate an abstract 'C' and the 3D shape of a garden room. The design enables the client to use the icon by itself, or as part of a stacked logo to include the brand name.
Brand messaging
To compliment the brand identity, our team developed crucial brand messaging. Messaging is more than just a strapline; it's the language and tone that is carried throughout all communications to your intended audience and helps to identify who you are as a brand. Following an in-depth brand discovery session, our content team developed the following brand messaging:
Company values
Company USPs
Mission statement
Tone of voice
Strapline
The final strapline, 'Your space, your way' was crafted as a nod to not only what the business provided, but to also further cement one of the brand's biggest USPs – that all garden rooms are completely bespoke.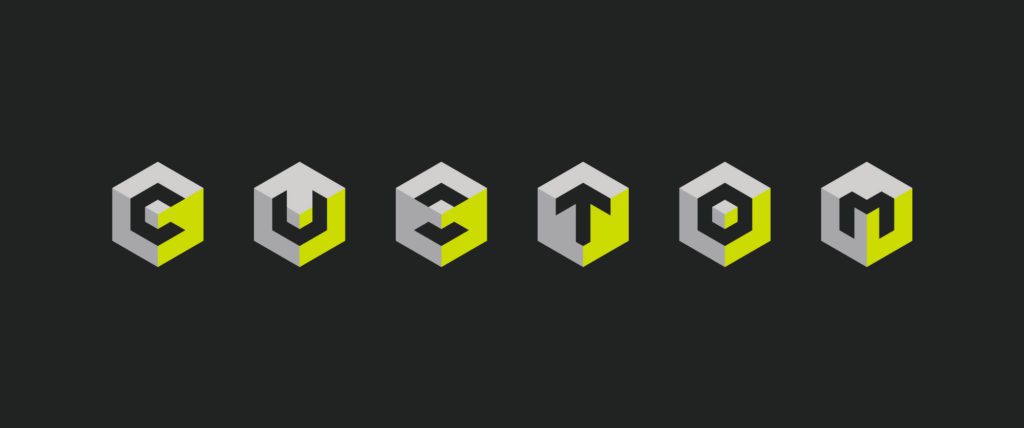 As part of the brand identity development, our design team also created a suite of icons, using 'CUSTOM' as the inspiration. Following the same geometric design, icons were developed for each letter which were used as the starting point for naming all designs of the client's custom garden room styles. All garden rooms are bespoke, but by having initial design styles as a start, customers can build their dream outdoor room using one of the brand's flagship styles as a starting point.
Brand guidelines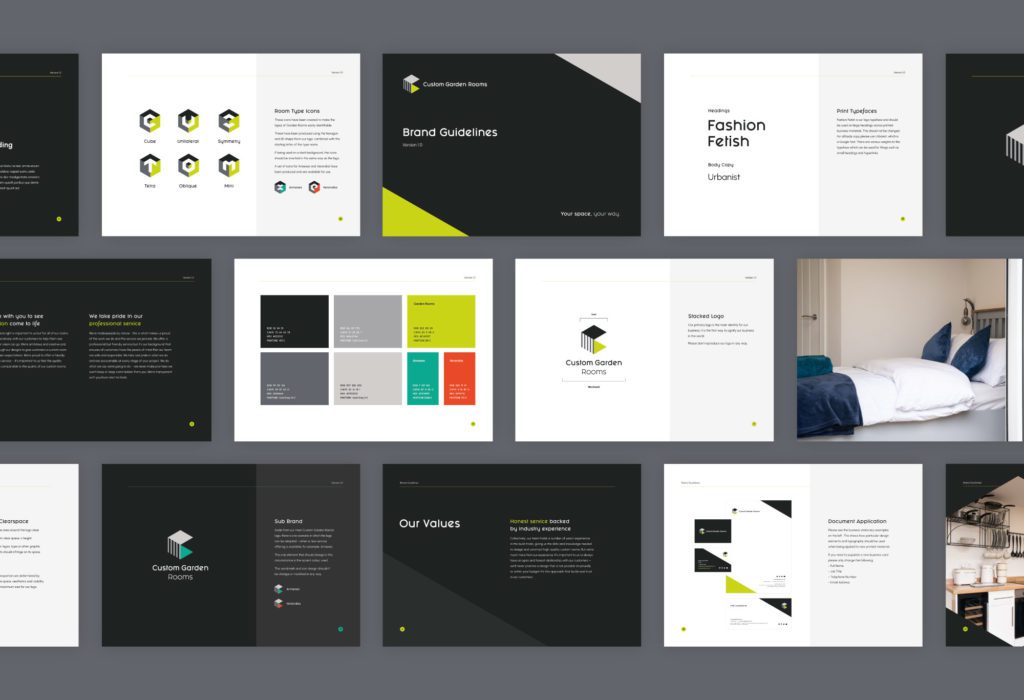 As a relatively new company, it was important that Custom Garden Rooms had a set of brand guidelines to help them effectively utilise all brand elements successfully throughout all marketing materials. We developed a set of brand guidelines, outlining all final elements such as:
Final brand messaging
Correct logo usage and sizing
Logo visibility instructions
Pantones of the brand colour palette
Typography
Iconography
Brand stationery
Guidelines on brand imagery usage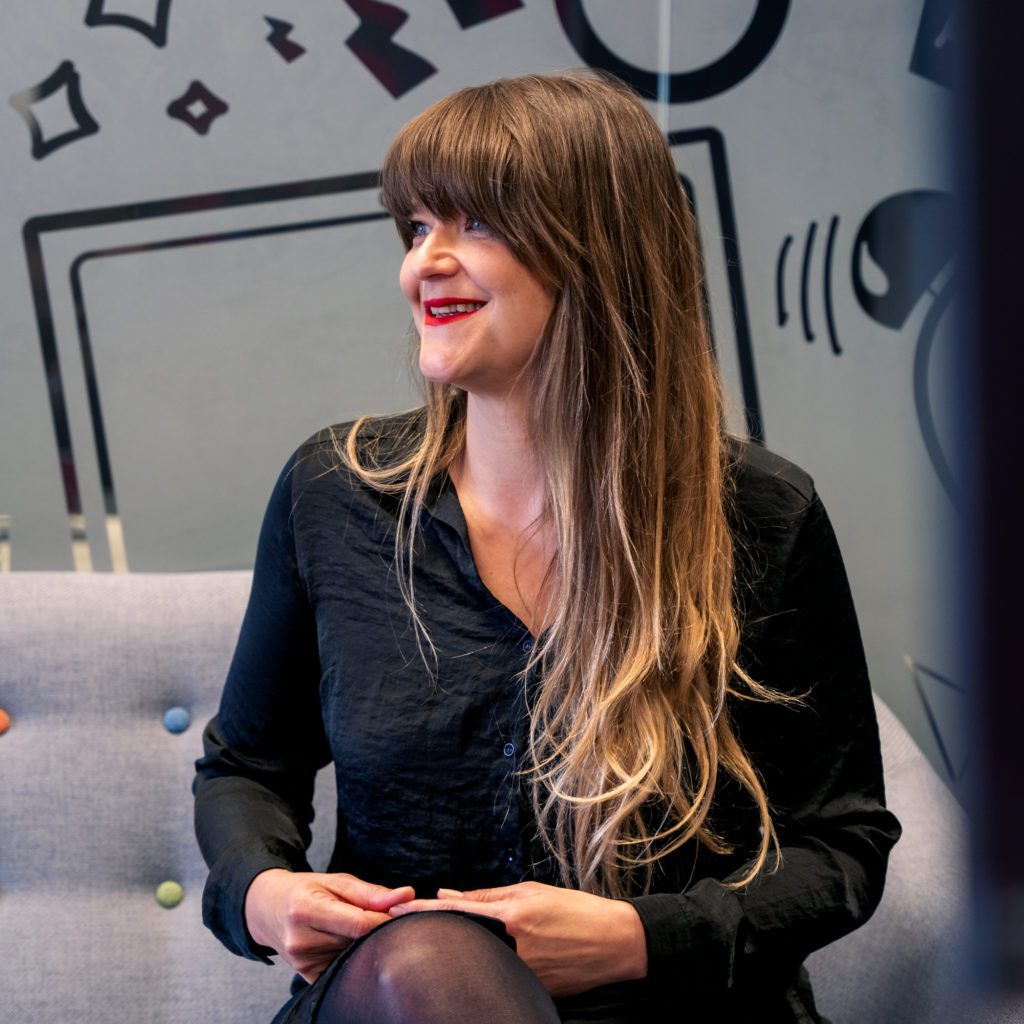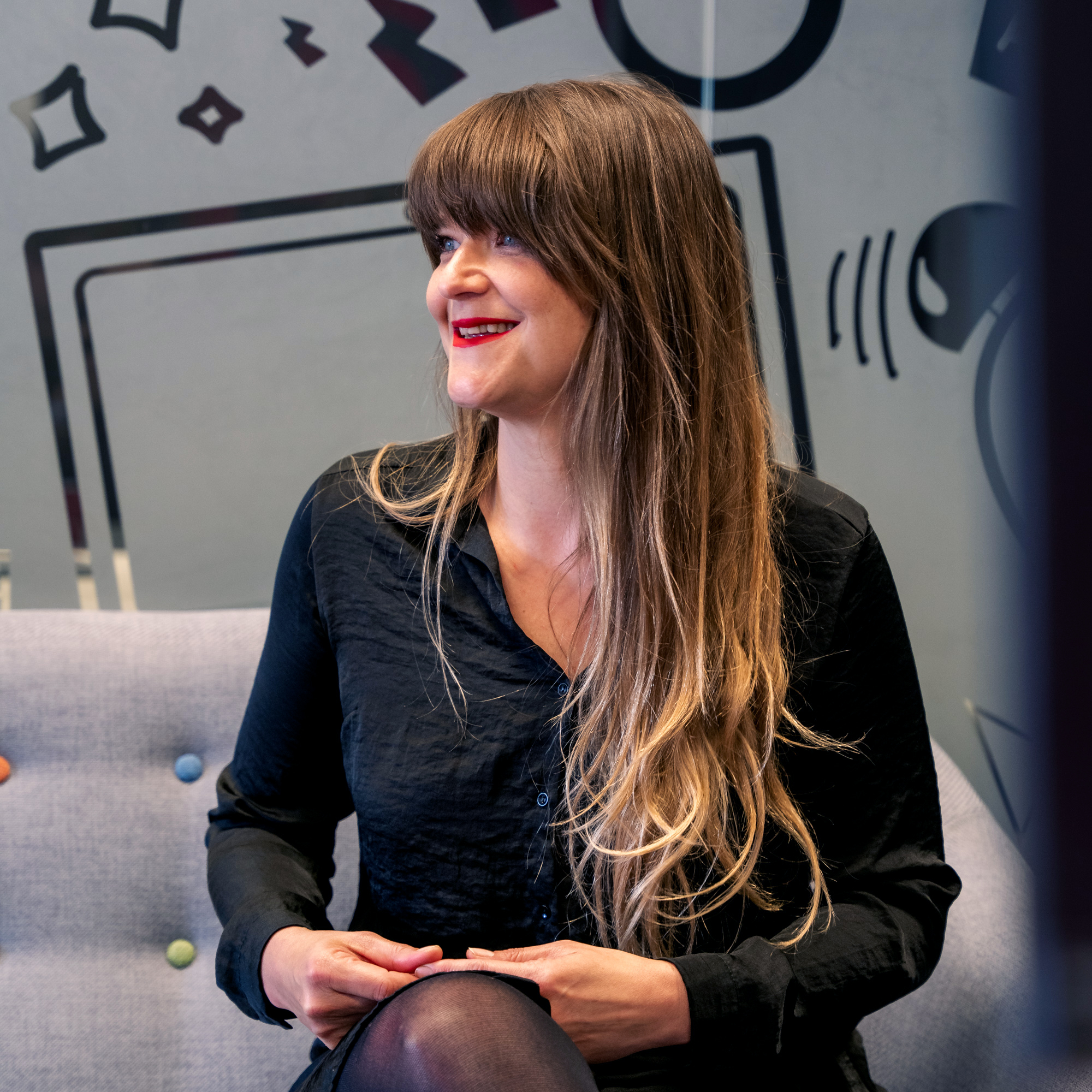 "The whole team have loved working with Andy and the rest of the guys at Custom Garden Rooms. This has been a really fun project for us all and has touched every single department – from design and development to digital marketing and media. The finished brand and website perfectly showcase how incredible these bespoke rooms are and we're looking forward to continuing to support CGR as their business grows." – Zoe Bates, Client Services Director
Bespoke website design and development
Following completion of the brand, our team got started with a completely bespoke website design and build. Using what we learned from our client discovery session, we knew Custom Garden Rooms wanted a website that showcased their expertise and growing reputation but most importantly, allowed prospective customers to see examples of the work they had completed through a portfolio section. Not only is this important to verify their craftmanship, but it's also a way to help potential customers get inspiration about how their own room could look.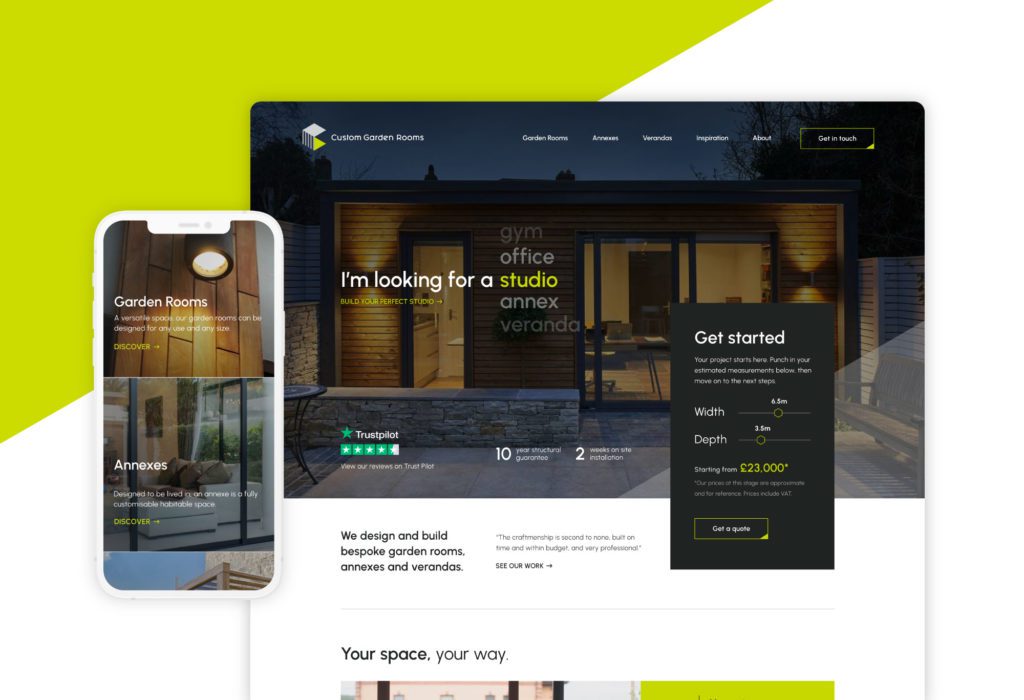 The website design perfectly combined the bold geometric design of the brand with professional, slick photography and videography for a website that is part sales focused and part brochure. Customers can view the different types of garden room and garden annexes available, read testimonials from previous buyers and, through a bespoke pricing feature, can get an estimated price of their own garden room.
The finished product is a professional and aspirational site that, since launch, has continued to help the brand acquire new leads throughout Shropshire and beyond. Our design and build allow the site to naturally grow easily as new content and products are added.
Future support
Since the launch of the site in June 2022, Reech have continued to work closely with the Custom Garden Rooms team, providing Digital Marketing services to support their business and sales objectives.
As part of the website project, we provided a content creation service to develop fresh, new copy for throughout the website. Once complete, this content underwent Search Engine Optimisation (SEO) treatment, in line with targeted keywords, to increase the website's visibility with engaged searches. Since launch, we continuing to support with SEO through our marketing managed service, analysing user trends, providing technical and on page SEO treatment and adding new content on a monthly basis.
Additionally, Custom Garden Rooms have signed up for our new monthly managed service for Pay-Per-Click (PPC). Working hand in hand with SEO, our team have developed monthly paid search campaigns to drive traffic and lead acquisition through the site, analysing data to not only help identify new audiences but to support the on-going SEO campaigns.
Ready to kickstart your brand? From brand identity and logo development to content creation and bespoke web development; we can do it all. To learn more about how we can help your business, take a look at our Services or if you're ready to get cracking, Start Your Project.