Design & Creative.
Signage & Livery
Brand awareness from every angle.
Without original, eye-catching creative to incorporate into your signage design and livery, you're effectively invisible. We create designs suitable for outdoor signage, exhibition stands, company vehicles (and much more!) to help you stand out from the crowd and give you that all-important competitive edge.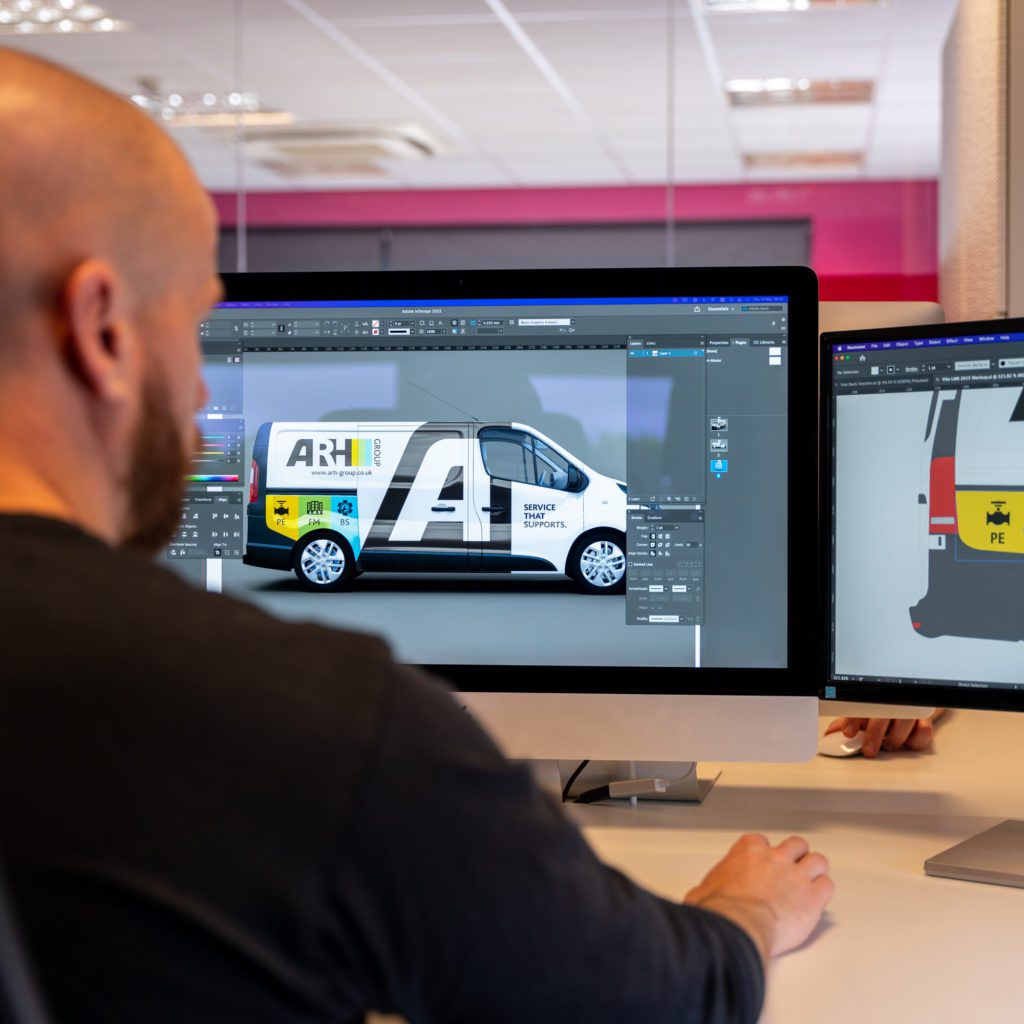 From buildings to exhibitions – we've got your back.
Signage to make you stand out from the crowd.
A passer-by may be first exposed to your business from your roadside signage, so it's important it's spot-on. We've got a ton of experience in external and internal signage design and can recommend a professional printing and installation service (if required). Got a unique requirement for something slightly different? We're ready for it! Whatever your signage needs are, we'll create a design that ticks all the right boxes.
Create a buzz around your brand.
Exhibition banners and displays are not just for corporate businesses; they're a great way to showcase an organisation of any size. We design exhibition stands and signage that catch the eye. Whatever your needs may be, we've got the design skills to create something truly unique to your brand. For a full-service solution, we can take care of all your printing and installation needs too.
Advertising in motion, done well.
For any business that has a mobile presence out on the road, vehicle livery is an important mass marketing tool – and one that shouldn't be overlooked! Offering round-the-clock advertising, vehicle livery can expose and promote your business to a lot more people than you probably realise. We'll create tailored livery design to get you seen whilst on the move. From small single vehicles to large company fleets, your brand will look just as good out on the road as it does on the rest of your marketing materials.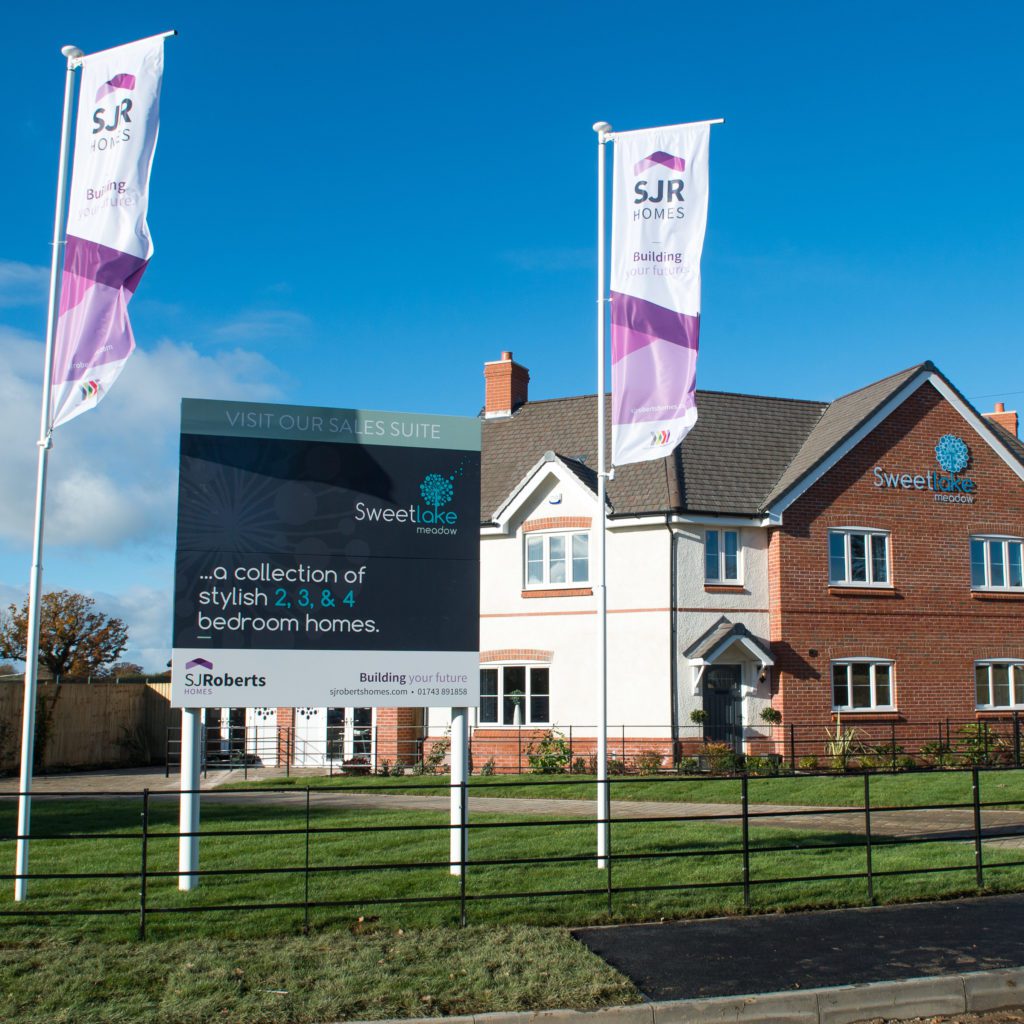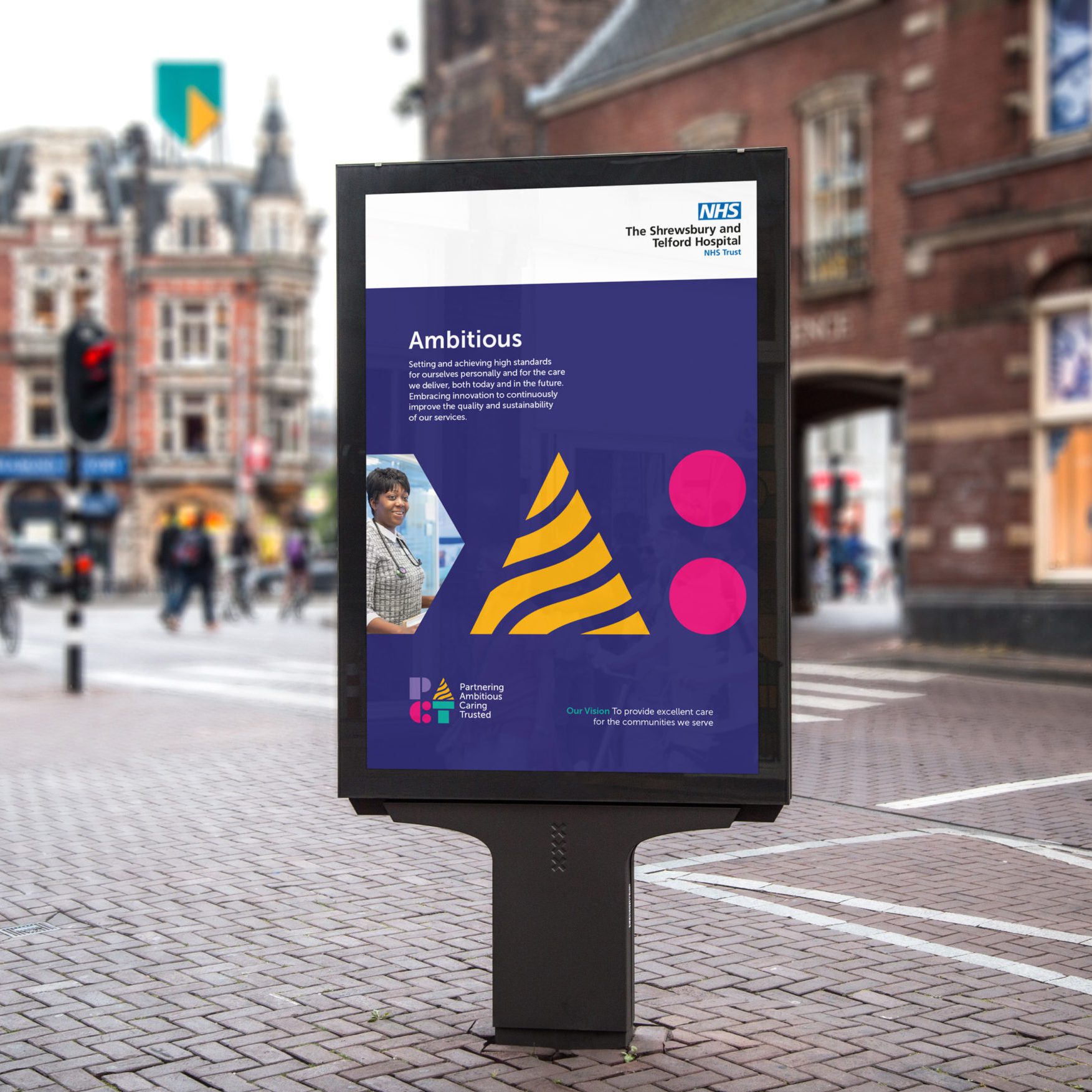 Featured Project
Developing an internal brand for NHS
Chief Executive, Louise Barnett, set out a new vision for the Trust which required assistance in the creation of creative and conceptual artwork to visually represent their values. With this objective in mind, we were approached by the Trust to create four core values that could be visualised through a set of bespoke icons – all of which needed to align with official NHS Brand Guidelines.
"Reech had a large expertise in all the areas and all the knowledge that we didn't have in our business. There's been so many benefits of working with Reech - the change in brand was a huge step for us, allowing new identities for our businesses to move forward."
Your brand guardians
When you work with us, we'll become your brand guardians, helping establish a strong brand image and voice and champion this throughout all of your marketing. We'll beat your brand drum so you don't have to. Get in touch to start your brand journey with us.