Design & Creative.
Illustrations, Icons & Infographics
Add another dimension to your marketing.
Captivate your audience, convey your ideas more easily, and enhance your brand messaging with bespoke illustrations, icons, and infographics. Sometimes photography won't cut it or copy won't do something justice, but injecting illustrations, icons or creative graphics can add another layer of messaging to your visuals.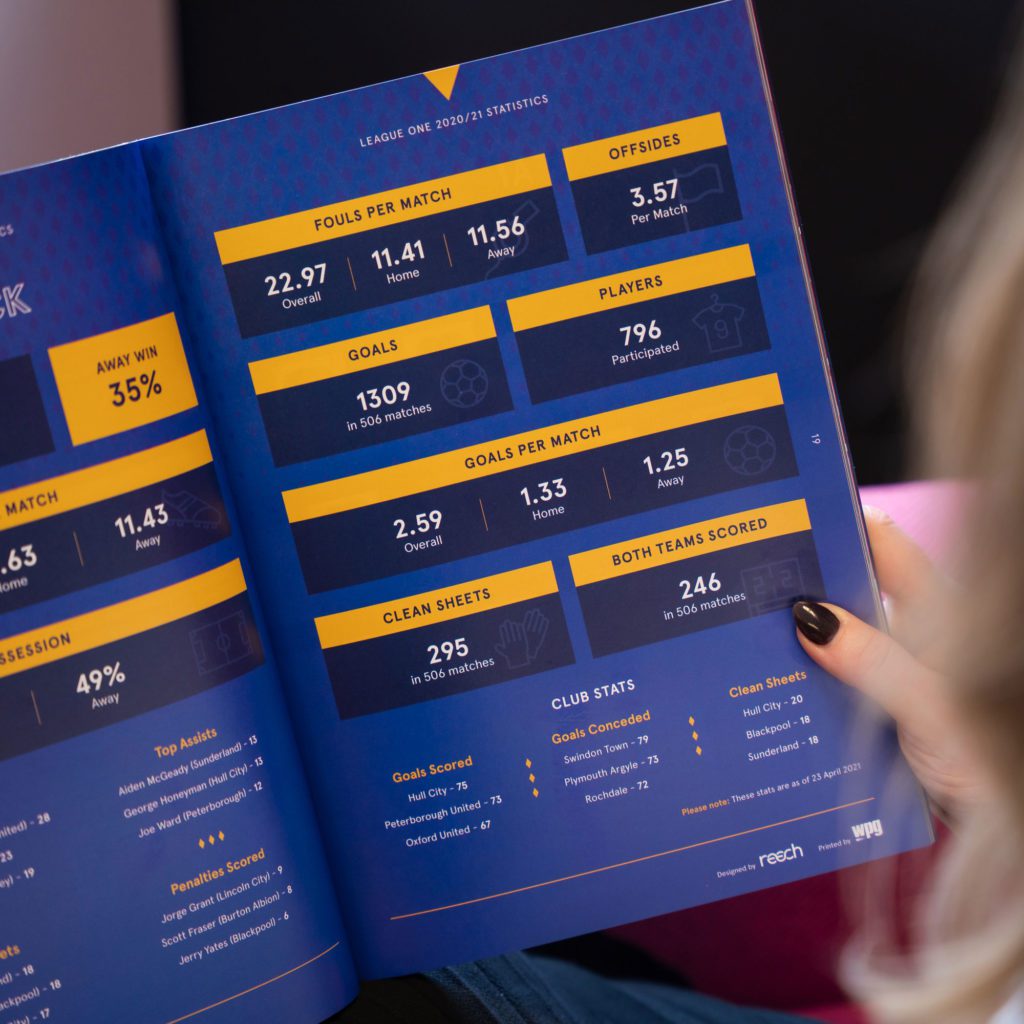 Communicate with the power of design.
Tell your story, express your unique brand personality, and wow your customers through the power of illustration! Our illustration services help to inject brands with character to enhance the way consumers perceive and interact with your company. Messages conveyed through illustration can captivate your audience by presenting information in a way that's quicker and easier to digest – after all, humans are highly visual creatures by nature!
We create imaginative, bespoke illustrations that can be used across both digital and printed materials. Whether you're after a more sophisticated, minimalist approach or vibrant illustrations packed with colour, we'll develop designs to suit your brand image perfectly with our illustration services.
Iconography can be used seamlessly with your illustrations to convey a meaning or quickly communicate a message to your audience. Icons can be incredibly powerful and are used more often than you realise (Facebook is recognisable by just the F, as an example!). Our creative team know all the do's and don'ts when it comes to creating a set of digital icons. Whether you need a unique icon to define your products or elevate your brand's personality, we'll develop a library of bespoke icons for your business to use across printed materials or digitally.
Ready to Get Started?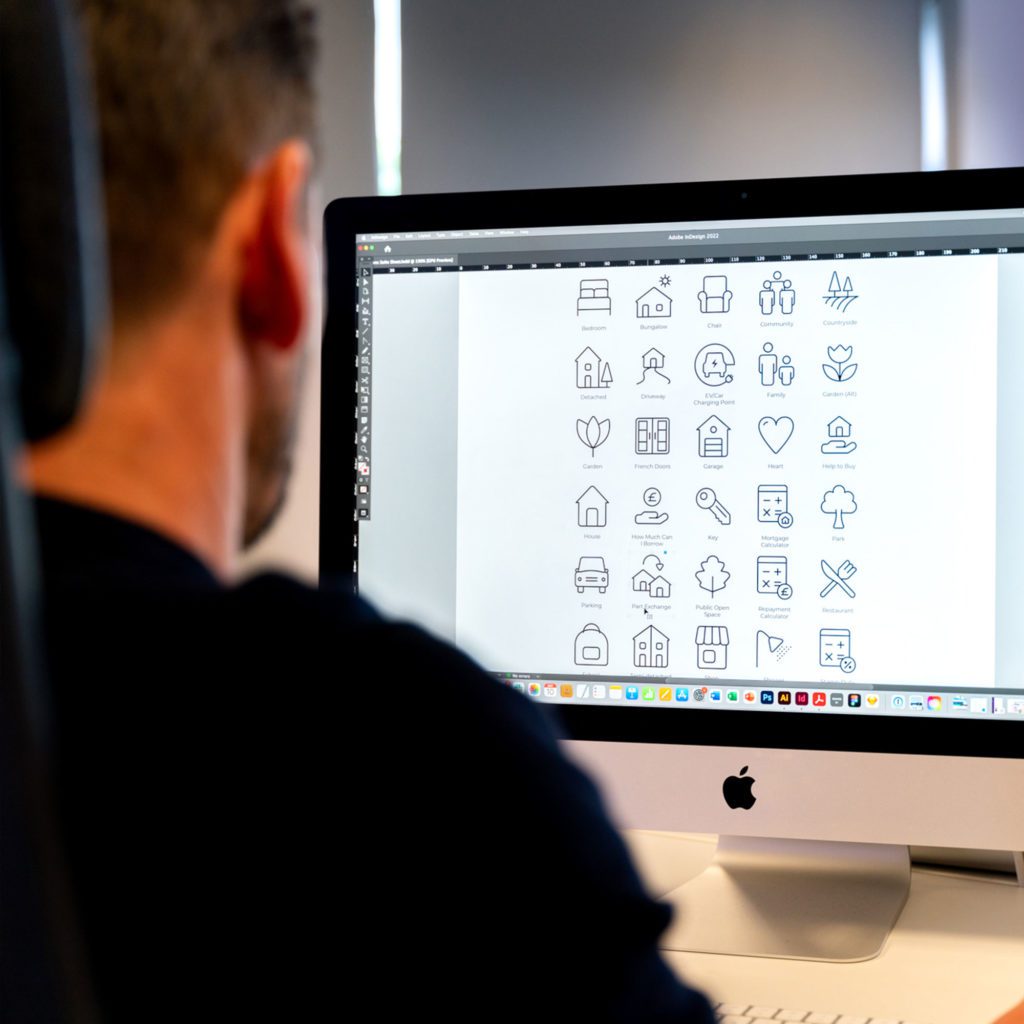 How do you get noticed?
Captivate your reader.
We're living in such a fast-paced world that we need the ability to see information, understand it and digest it easily. We're constantly inundated with information; from what we see within our jobs, on social media, when watching TV and browsing the web; so, with so much information on offer, how do you captivate your reader and persuade them to take notice of your message?
If you're looking for a creative way to present compelling data, statistics, timelines and step-by-step processes, an infographic is your most valuable marketing tool. The human brain processes an image a whopping 60,000 times faster than text, and visuals are now our most favoured communication method. When done well, an infographic is one of the most effective ways to capture attention, increase engagement and generate brand awareness. They're digestible, shareable, engaging, and communicate your information in a whole new way. With our skills, experience, and creativity, through our illustration services, we can create compelling infographics that tell your story effectively.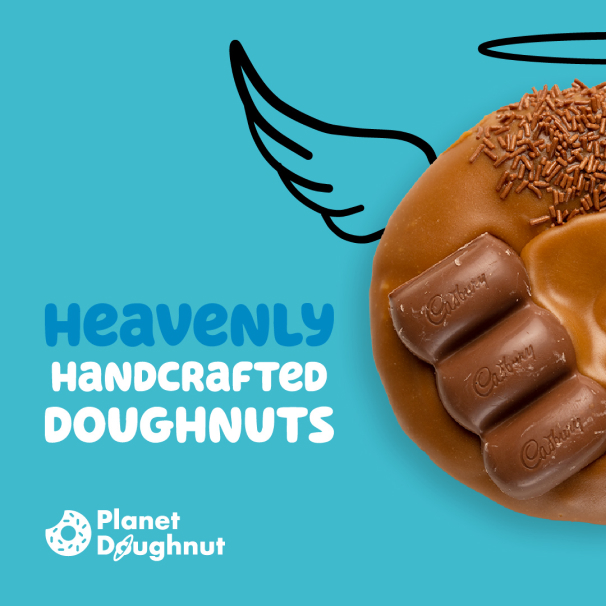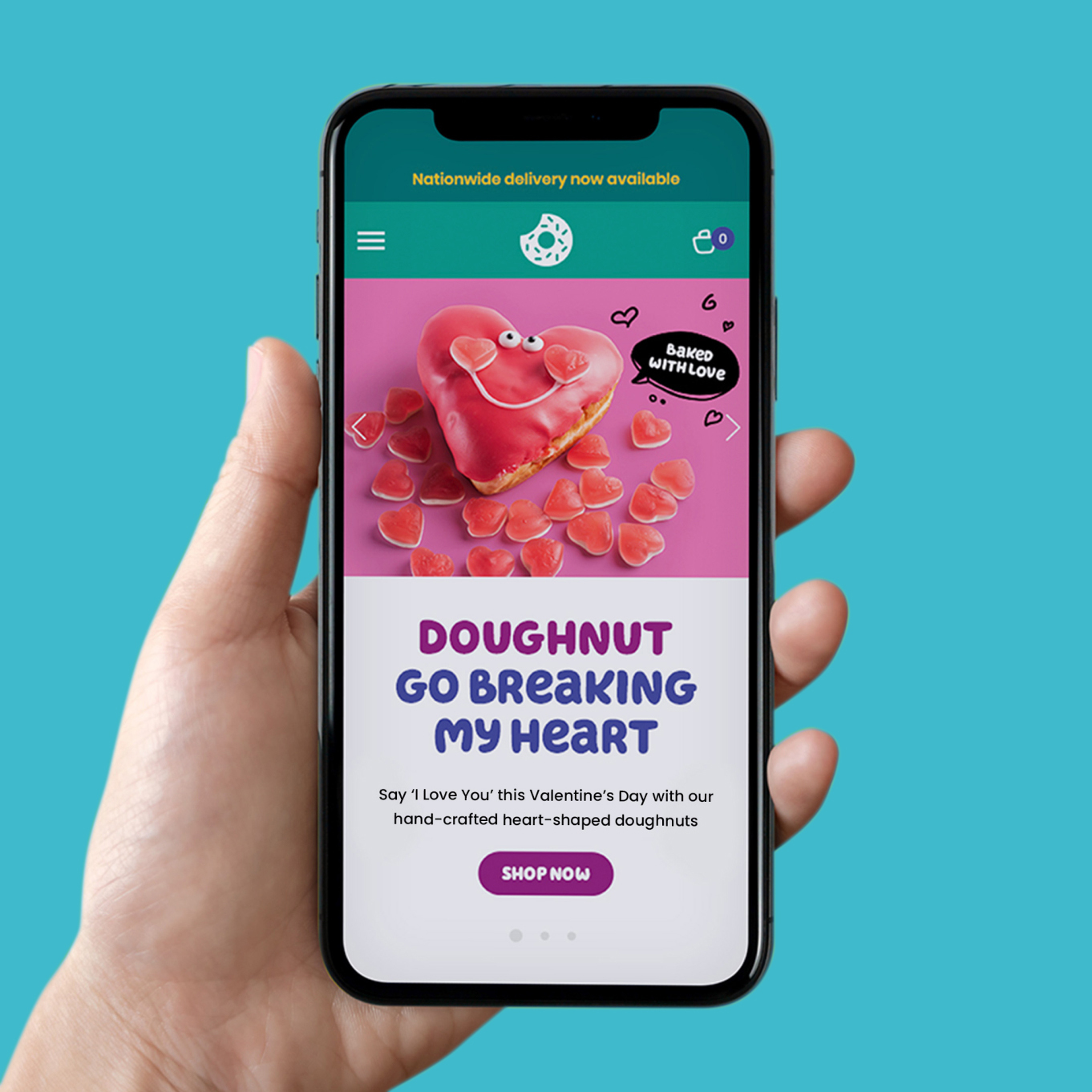 Featured Project
Doughed up website & marketing support
Planet Doughnut came to us with the requirement for a brand-new website and on-going marketing support, including photography and social media. From our initial Discovery Session, we identified the need for a completely bespoke website that was not just a brochure site to promote the range of products available, but also had an e-commerce element that allows customers to purchase and have doughnuts delivered straight to their door.
Plan. Create. Measure.
Power up your marketing with our full-service offering. We'll take your ideas and objectives to create something that blows your socks off. From bespoke illustrations to full motion animation and everything in between; we have the creativity to bring your ideas to life.