Branding & Visual Identity.
Brand Guidelines
When it comes to your brand, consistency is key.
Once your shiny new brand identity has been created, it's important to ensure consistent application across all communication – that's where your brand guidelines come in. Brand guidelines are more important than you might think – these are a comprehensive rule book for your brand and explain how you want to present your organisation to the world.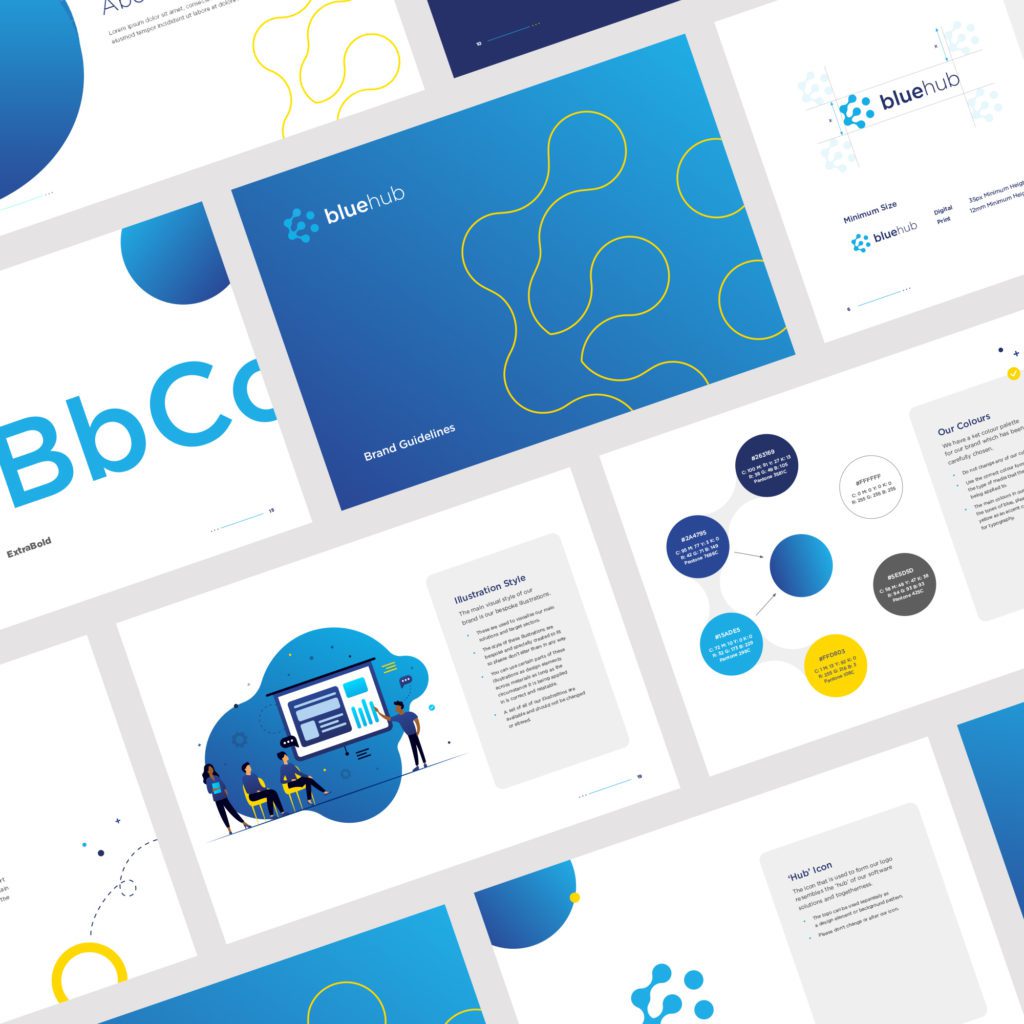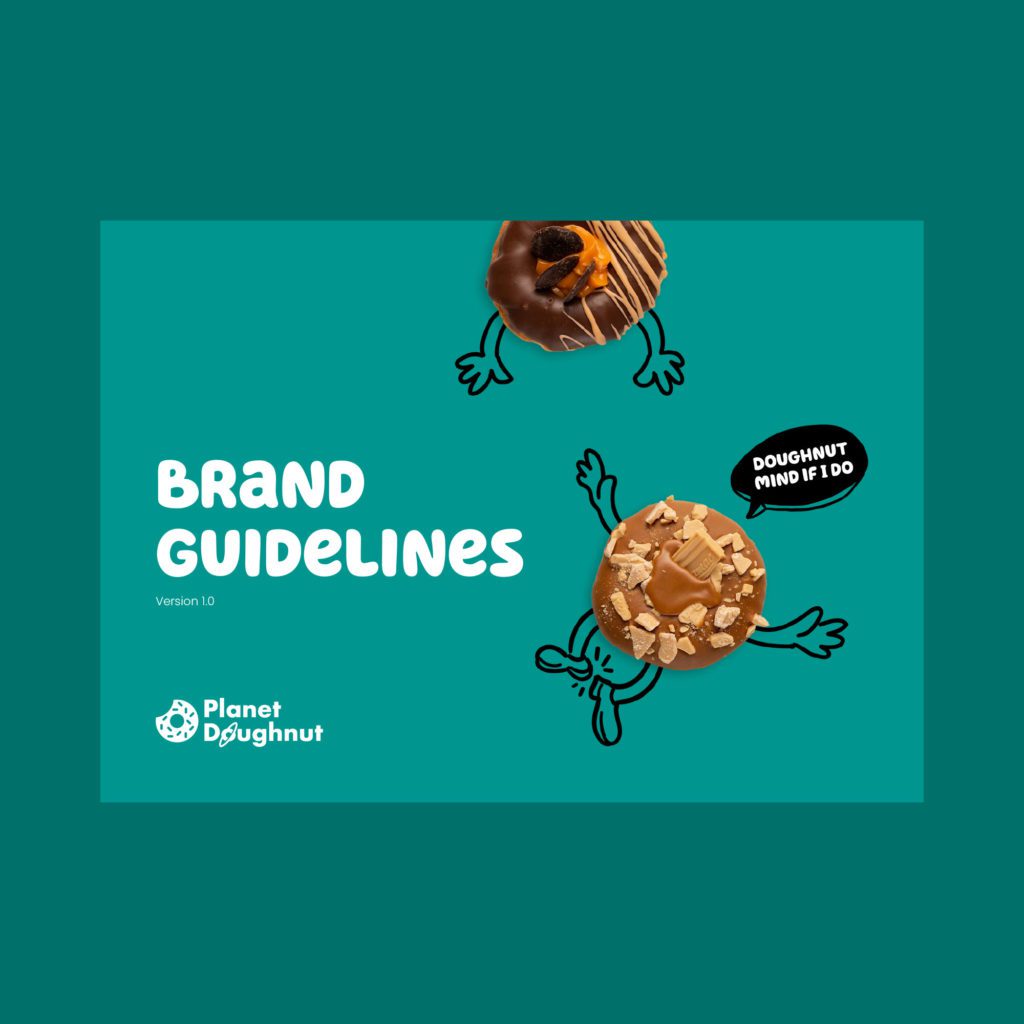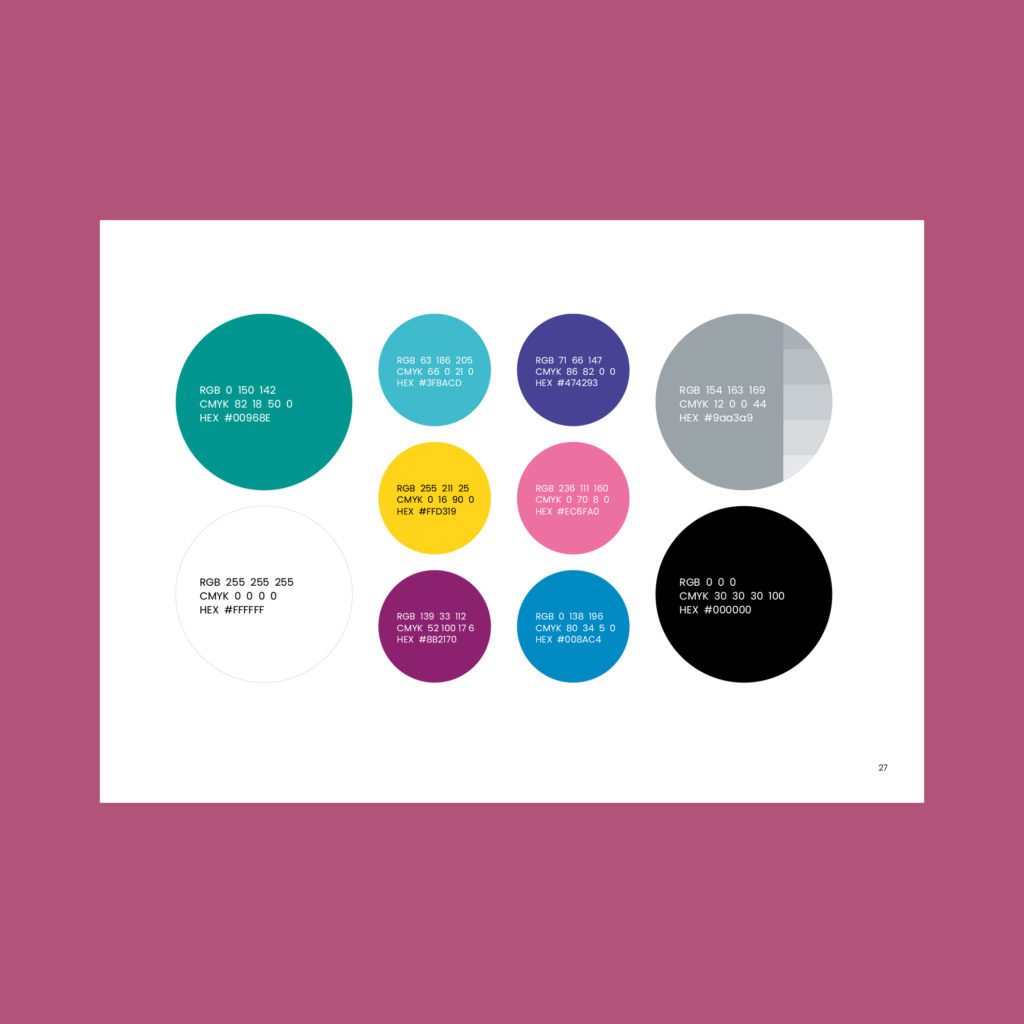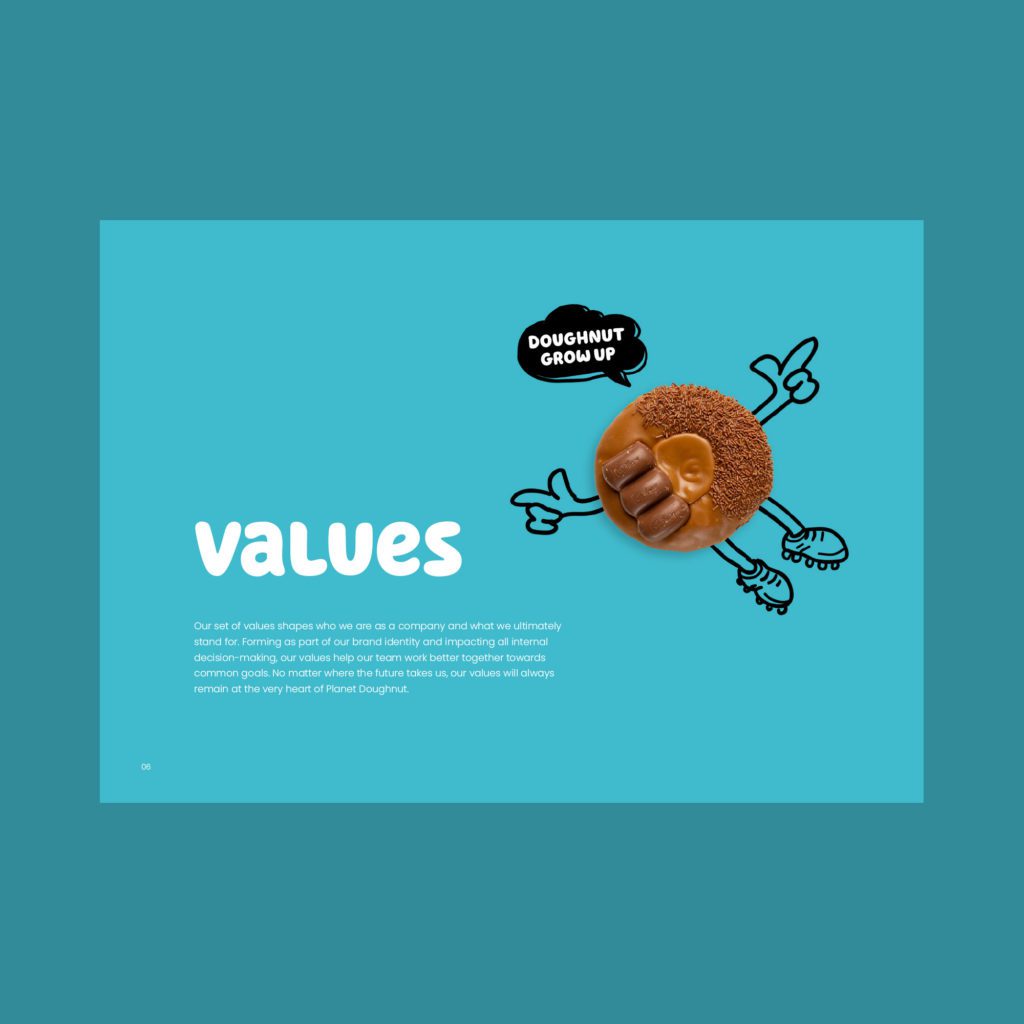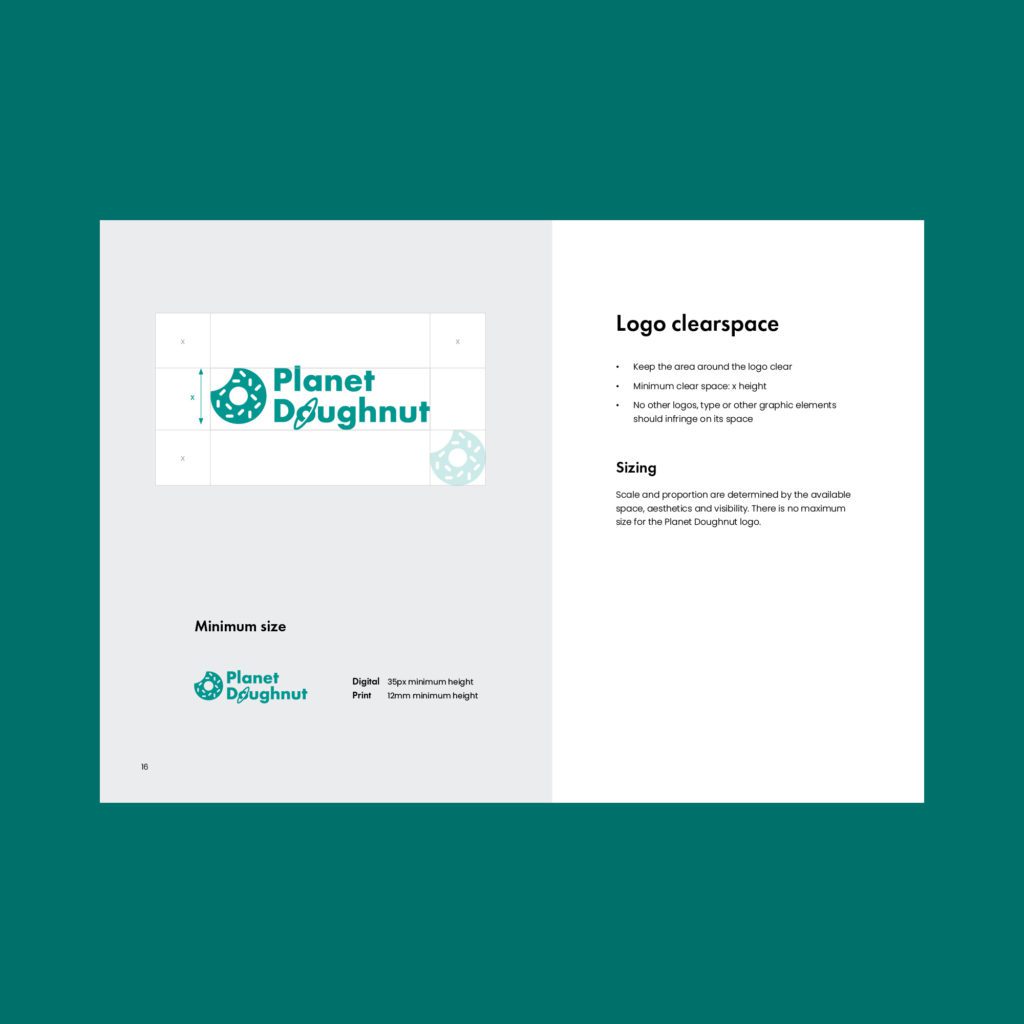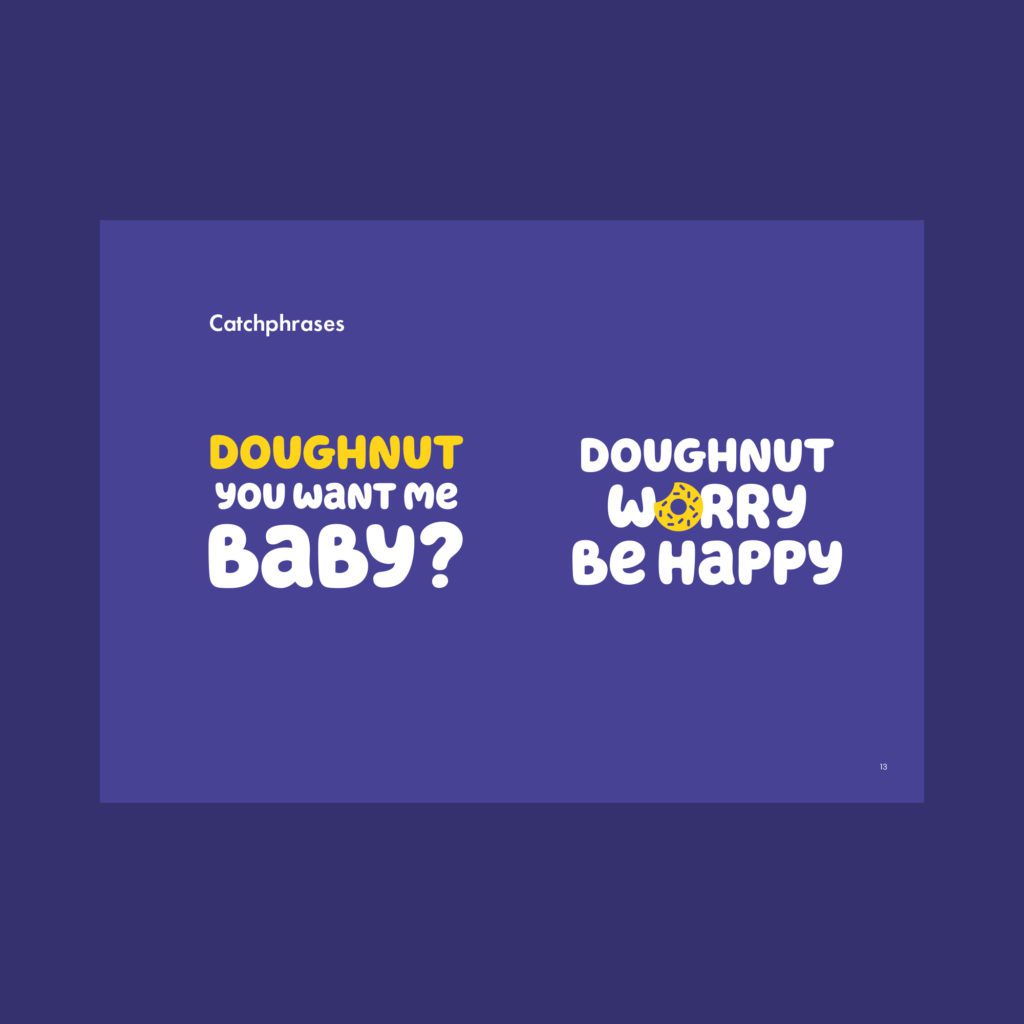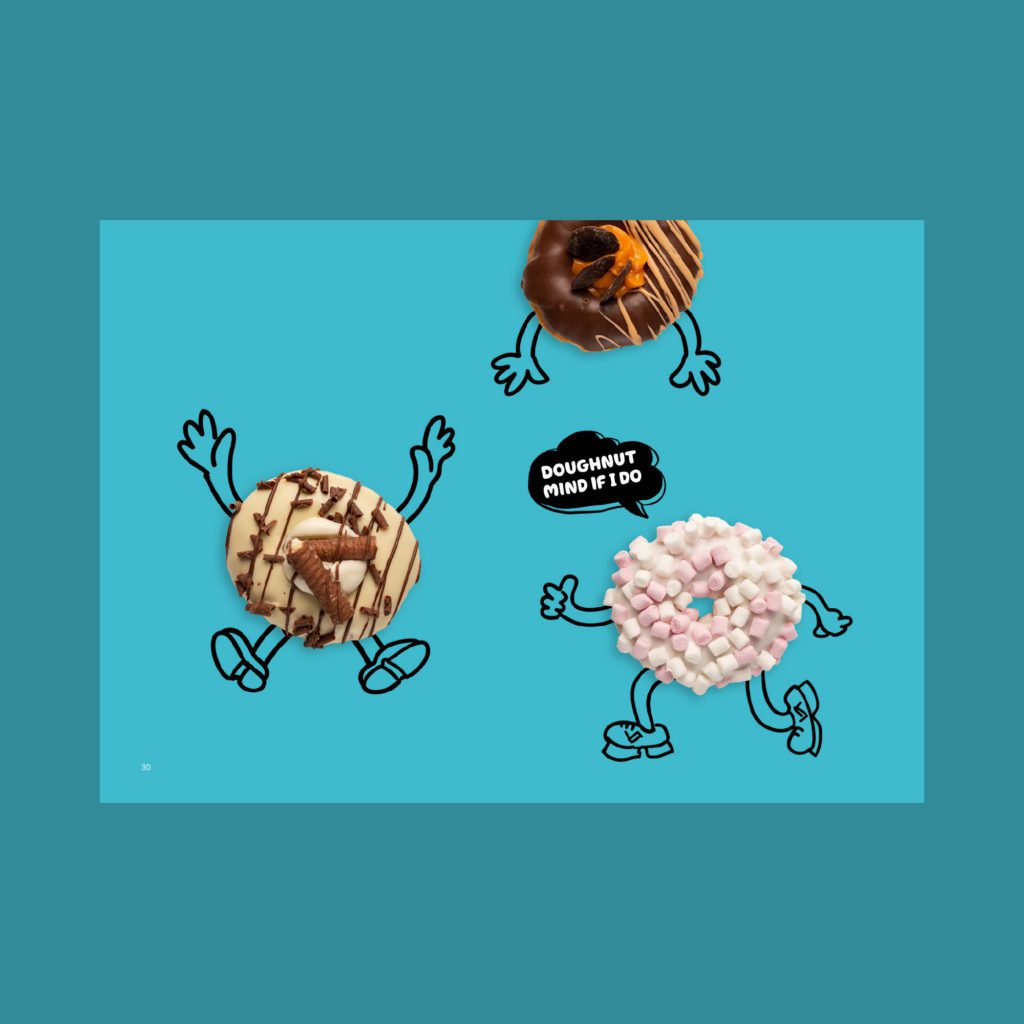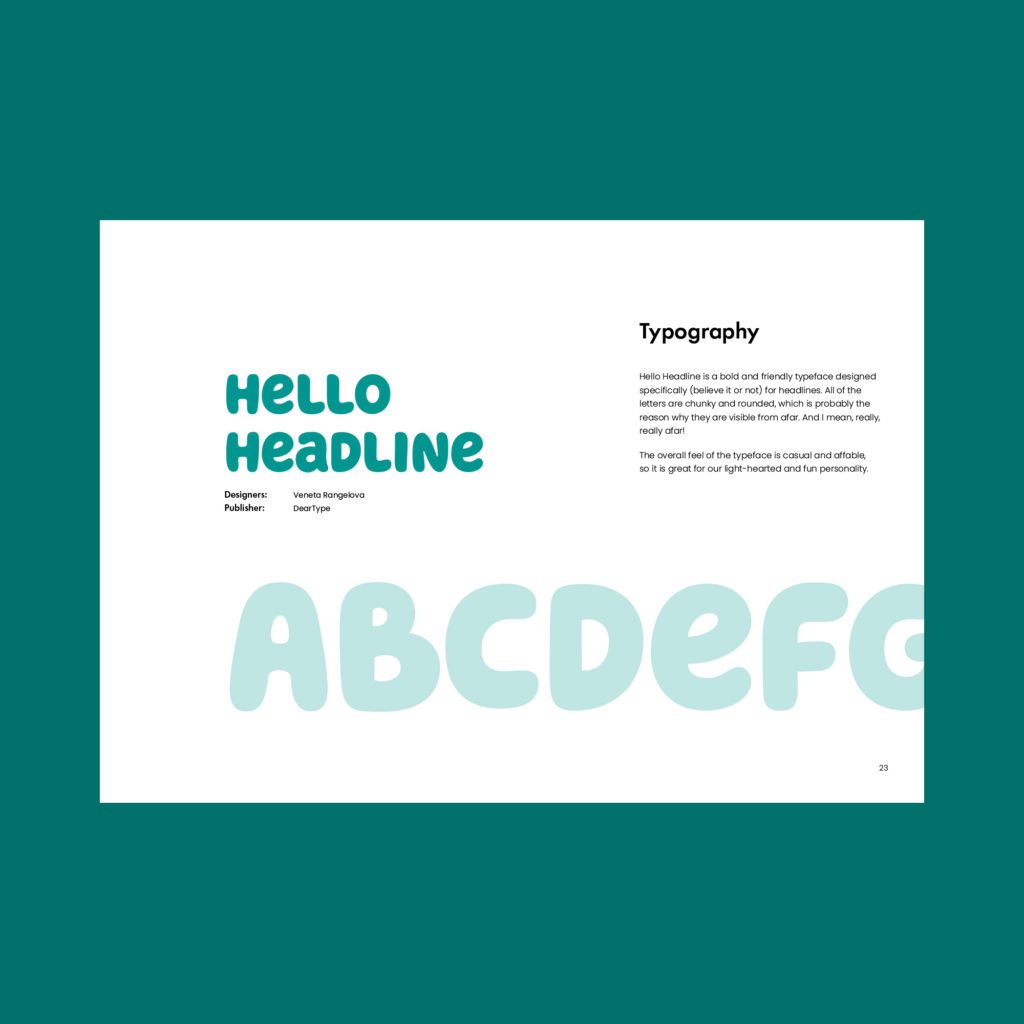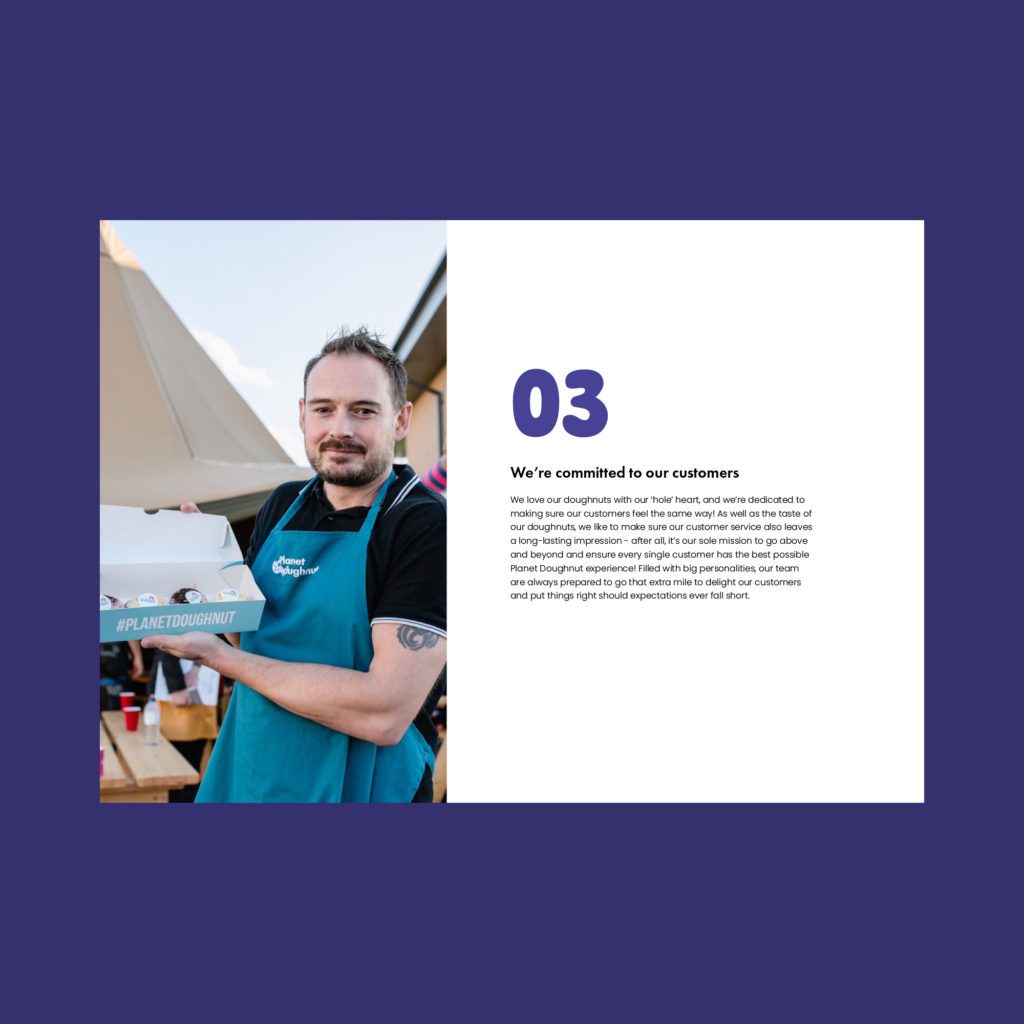 What's included in brand guidelines?
As a branding agency, we know the little nuances that need to be considered – and adhered to – when it comes to ensuring brand consistency. That's why with branding projects, we develop brand guidelines for clients. So, whether you're looking to have some new material developed or creating content, you have a clear direction on how this should be presented.
Brand guidelines aren't just for design purposes though, they are a bible of all your brand messaging too. Let's take a look at what is typically included within our Brand Guidelines…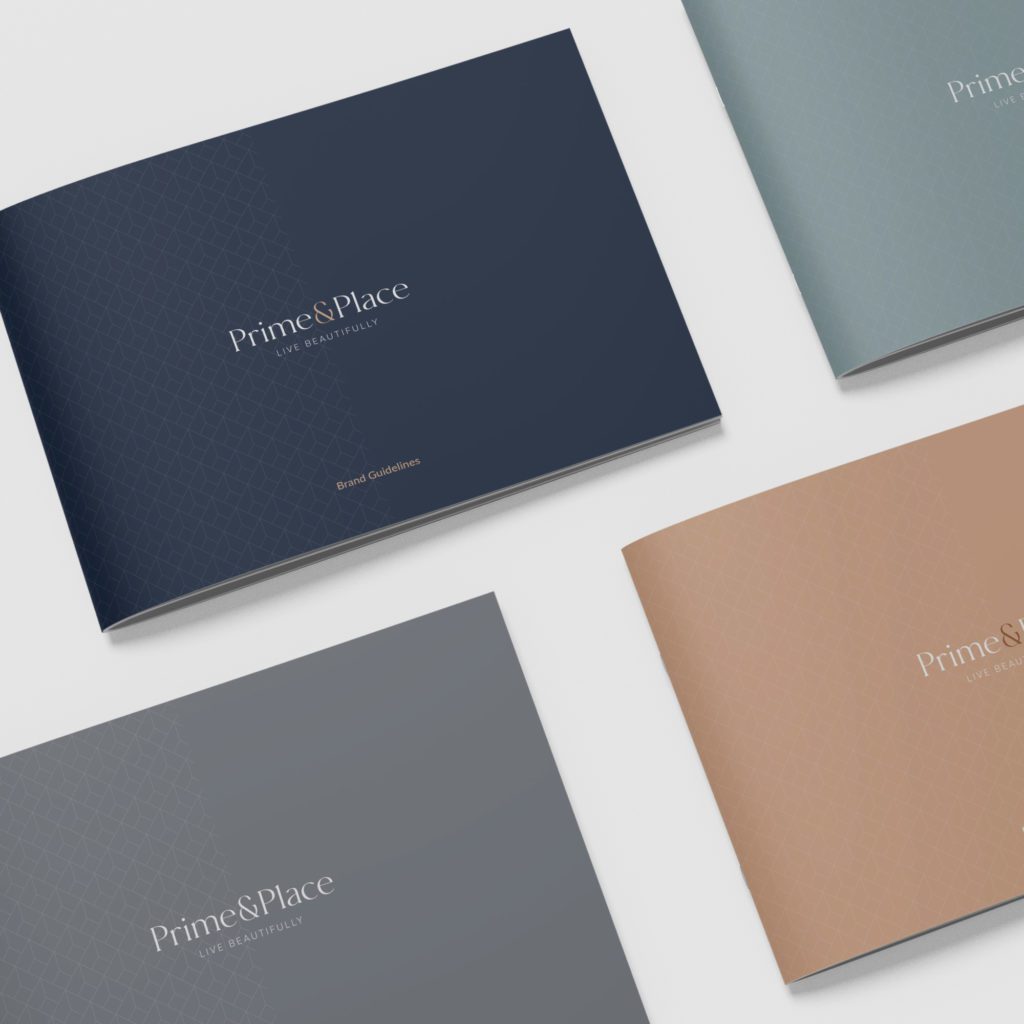 ---
Step 1
Brand logo.
Here we'll present your primary logo, including the brand mark and reasoning/symbolism of your design. Alongside your logo we'll also show the sizing, clear space needed and how to use this alongside photography. Whether used for digital or print, you can ensure your logo is displayed as intended (and know when it looks wrong!). If you have any secondary or sub brand logos, we'll also include these.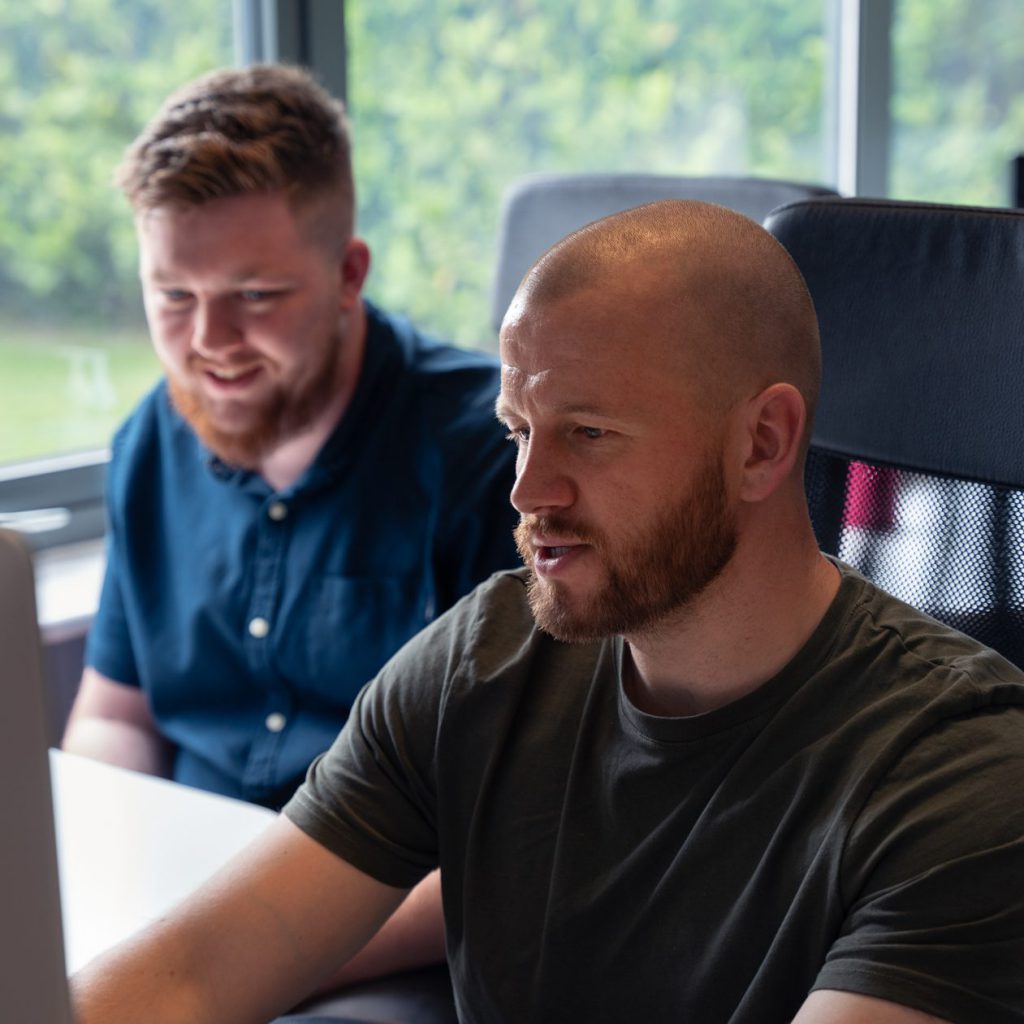 Step 2
Colour palette & typography.
We'll show your full brand palette, with CMYK, RGB and HEX codes to ensure your brand colouring is always on point. We'll also include colour use guidelines as to how the colours should be used together. Typography plays a key part in your branding – and needs to be used correctly! We'll show all fonts within your brand suite and display how to use this for web and print.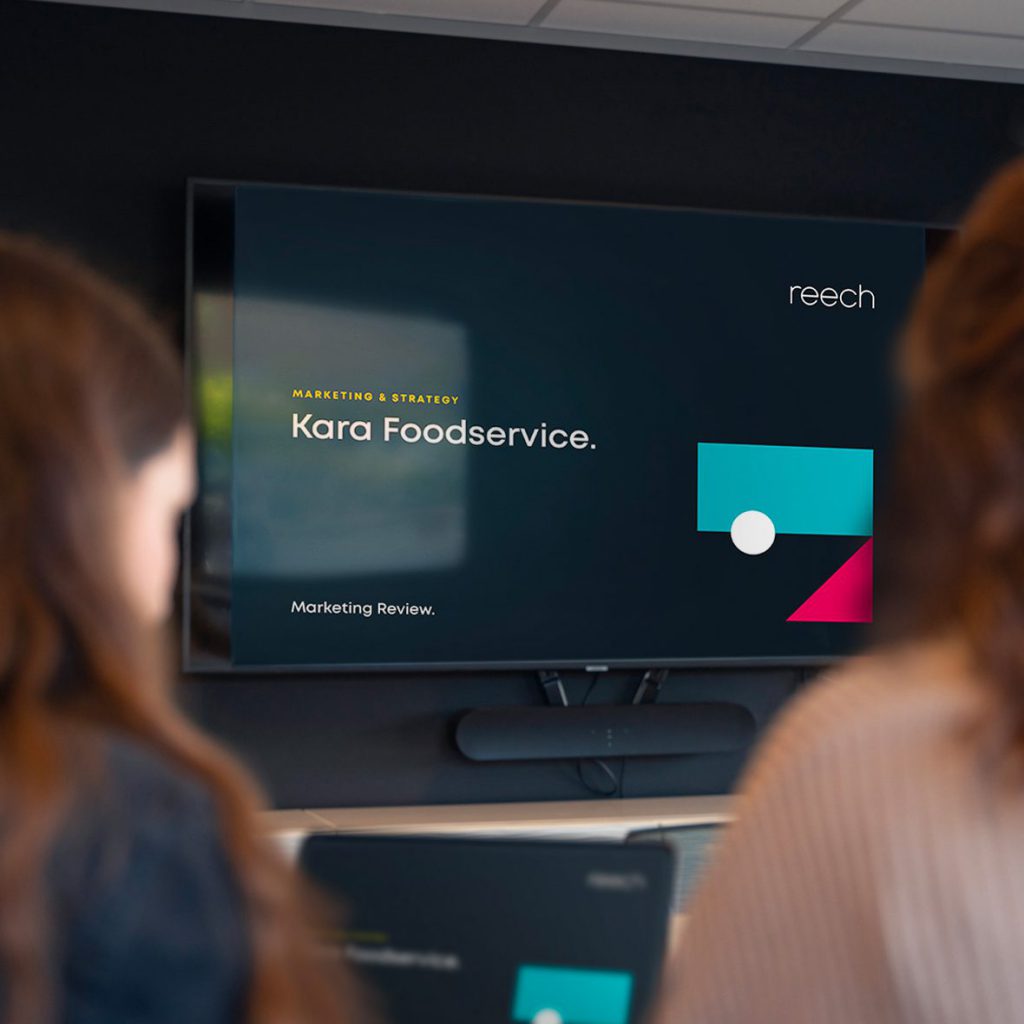 Step 3
Design elements.
If your brand requires it, our creative team will design iconography, illustrations, or infographics to help describe aspects of your business and add an element of interactivity. Within your brand guidelines, these design elements will be listed, highlighting their purpose, meaning and how they should be used together or separately.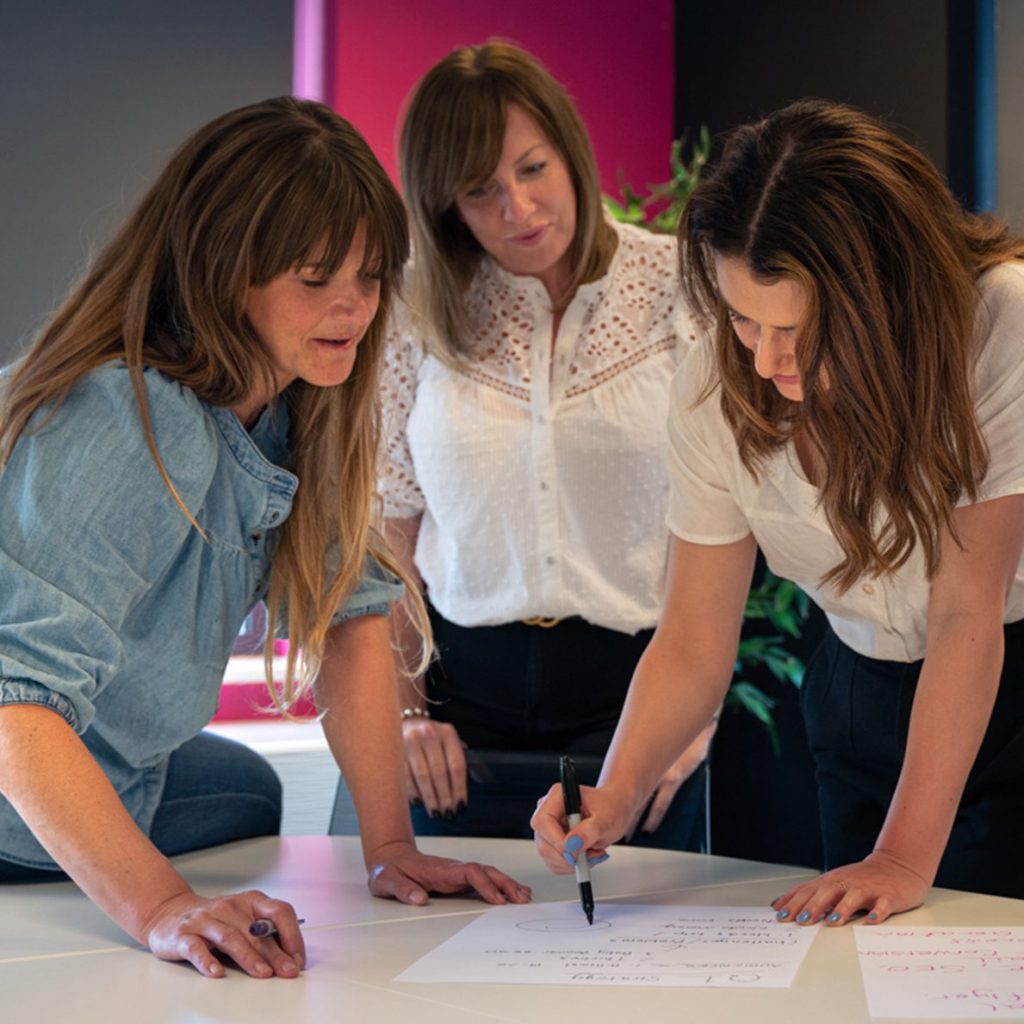 Step 4
Brand messaging.
If we've completed new brand messaging, we'll include your confirmed Mission Statement, Company Values, USPs and straplines. This ensures consistent messaging across all future copy, acting as a reminder (and a great way to reflect in the future) and also creates a great document to share with current and future team members.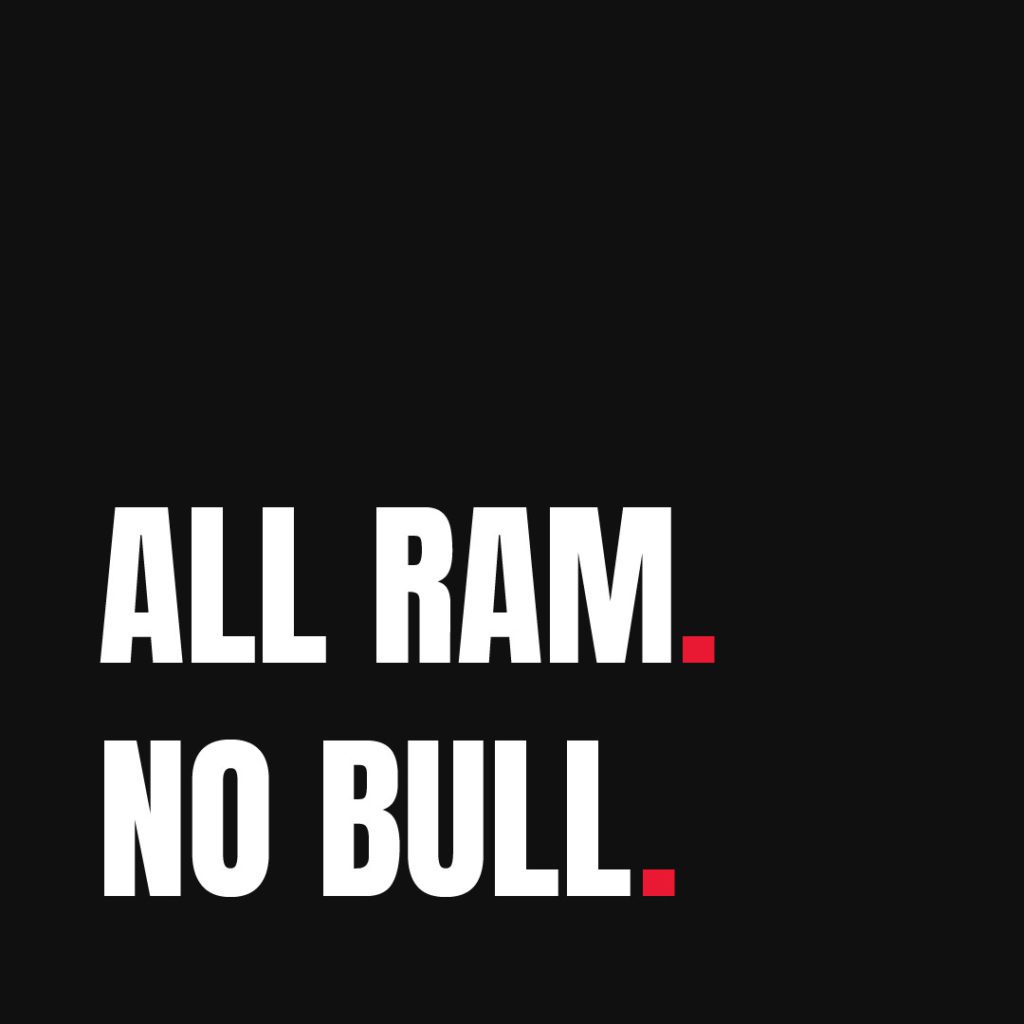 Your designs lacking some pizazz?
Our team of creatives have a wide range of industry and application experience and can turn their hand to anything (trust us!). If your current marketing assets are feeling a bit flat and your missing core messaging, learn about our Design & Creative services.
3+
Brands launched monthly
12+
Discovery sessions annually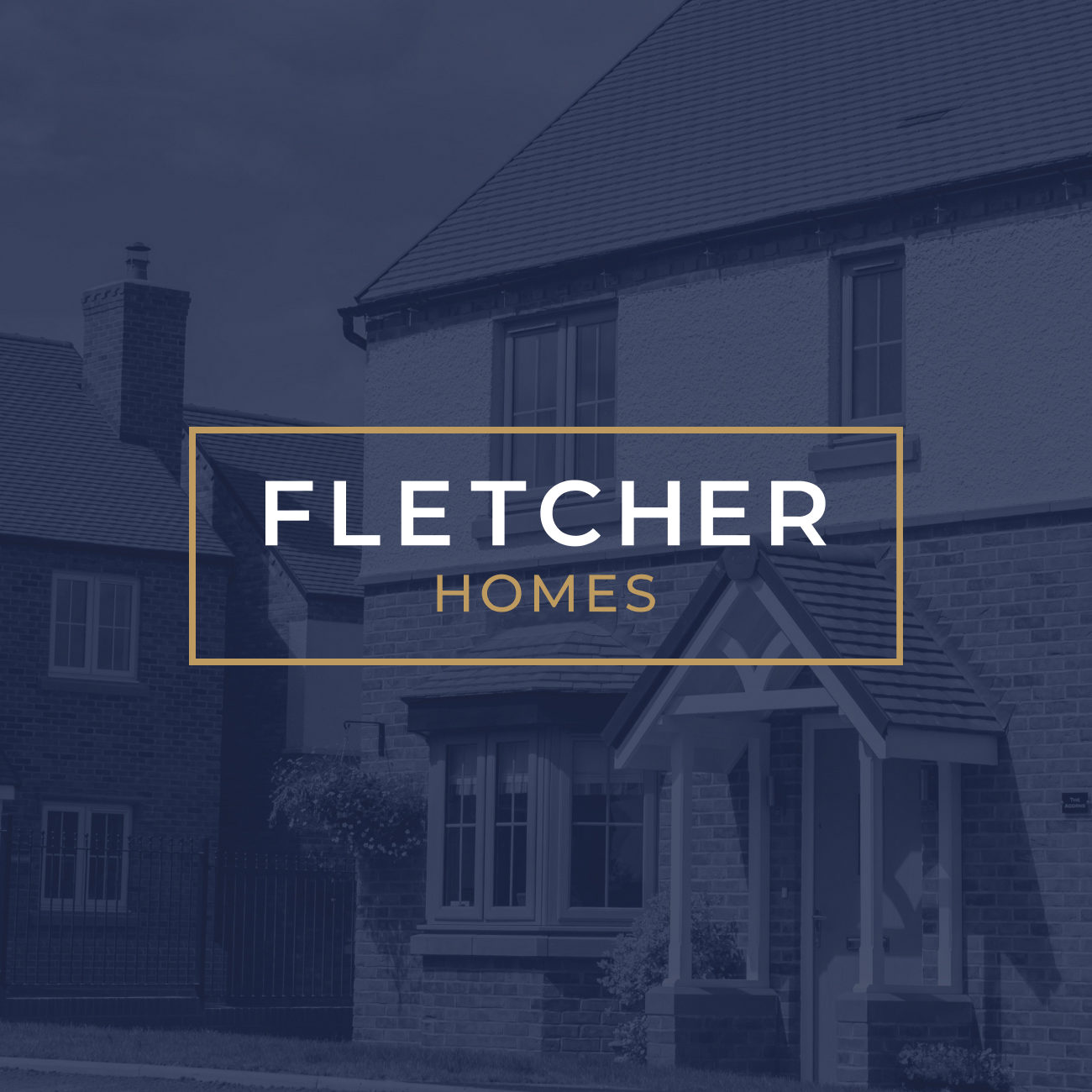 Featured Project
Repositioning of a luxury local housing developer
As their strategic marketing partner, we have helped to evolve the Fletcher Homes brand, making this more in-line with the quality of their homes. We have developed a suite of development brands to make Fletcher Homes recognisable throughout all their locations, establishing brand values, USPs and a tone of voice which has been applied throughout all marketing materials, including sales brochures, website content and their social media channels.
"Reech support us by providing a one-stop marketing agency. The rebrand for Fletchers was important and was well received by customers who have commented on how different we look and how we match our larger competitors."
"With the help of Reech they built us a custom system that will allow us to make nationwide deliveries. It's made our lives much easier, it's a lot more automated and things are just running smoothly"
Plan. Create. Measure.
No matter the client, the project, or its scope, it all starts with our tried and tested strategy (hey, if it's not broke, don't fix it, right?). We've used our years of experience to understand every step that is needed to ensure we smash every project out of the park – no matter how big or small.