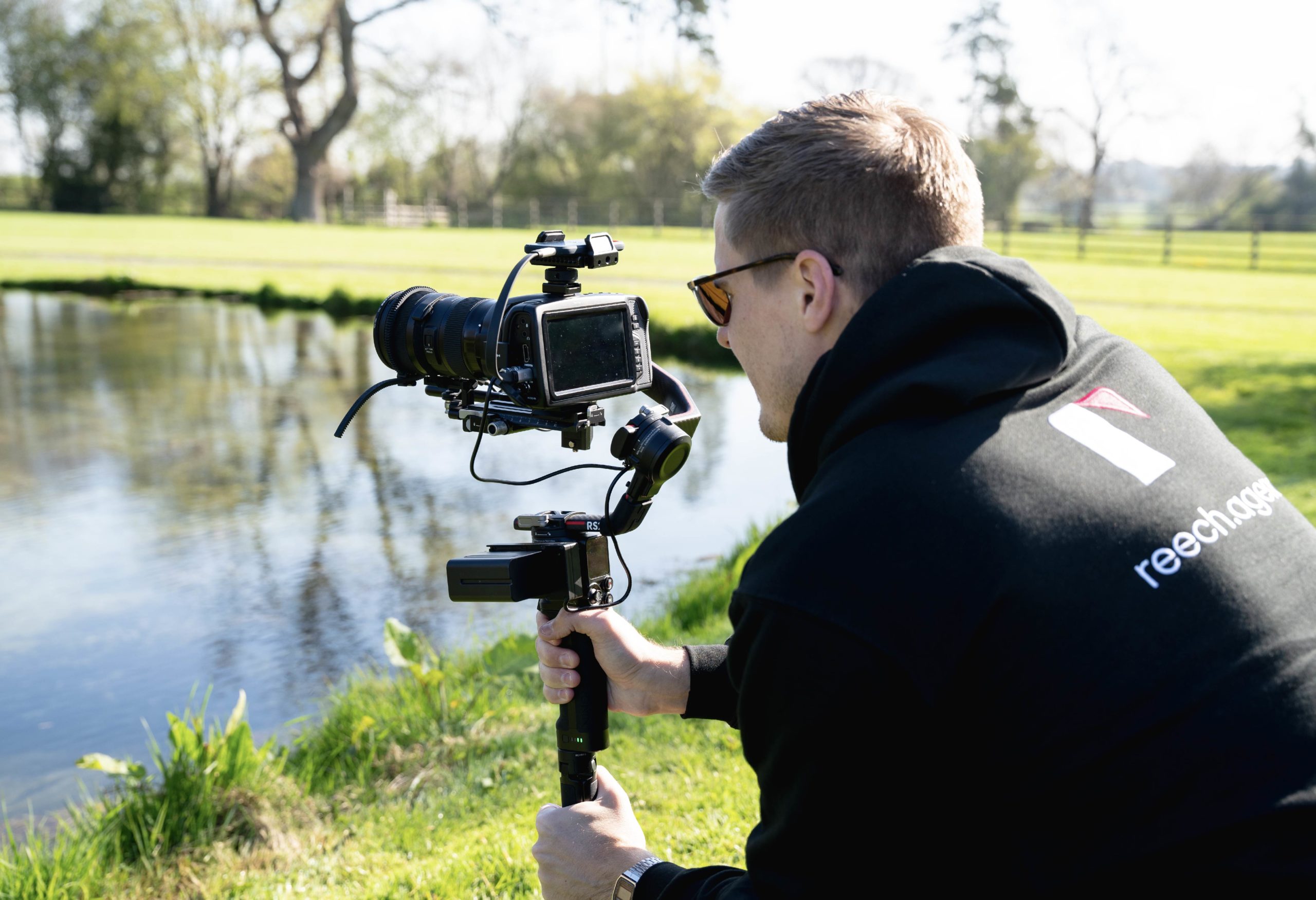 We've been busy working on something that we're super excited to share with you. Our latest campaign for Visit Shropshire, the official tourism organisation for Shropshire, is now live across web, social, paid media, email and press.
With the objective of driving awareness and bringing higher-value tourism to Shropshire, the spring campaign targets families, nature lovers and luxury seekers – offering them the chance to embrace independence and select their ideal itineraries.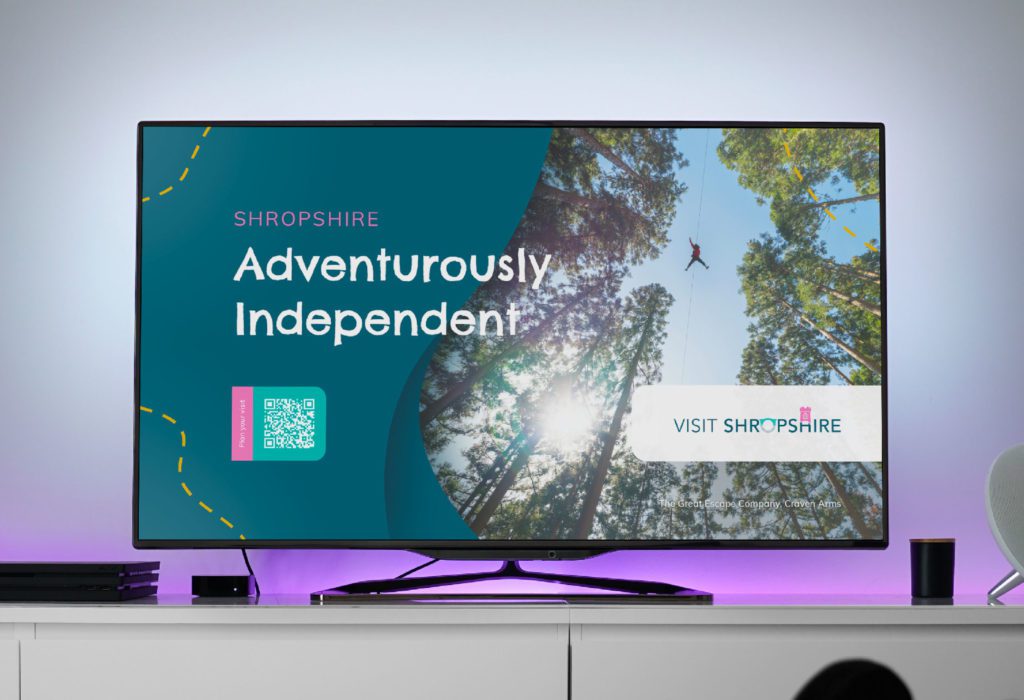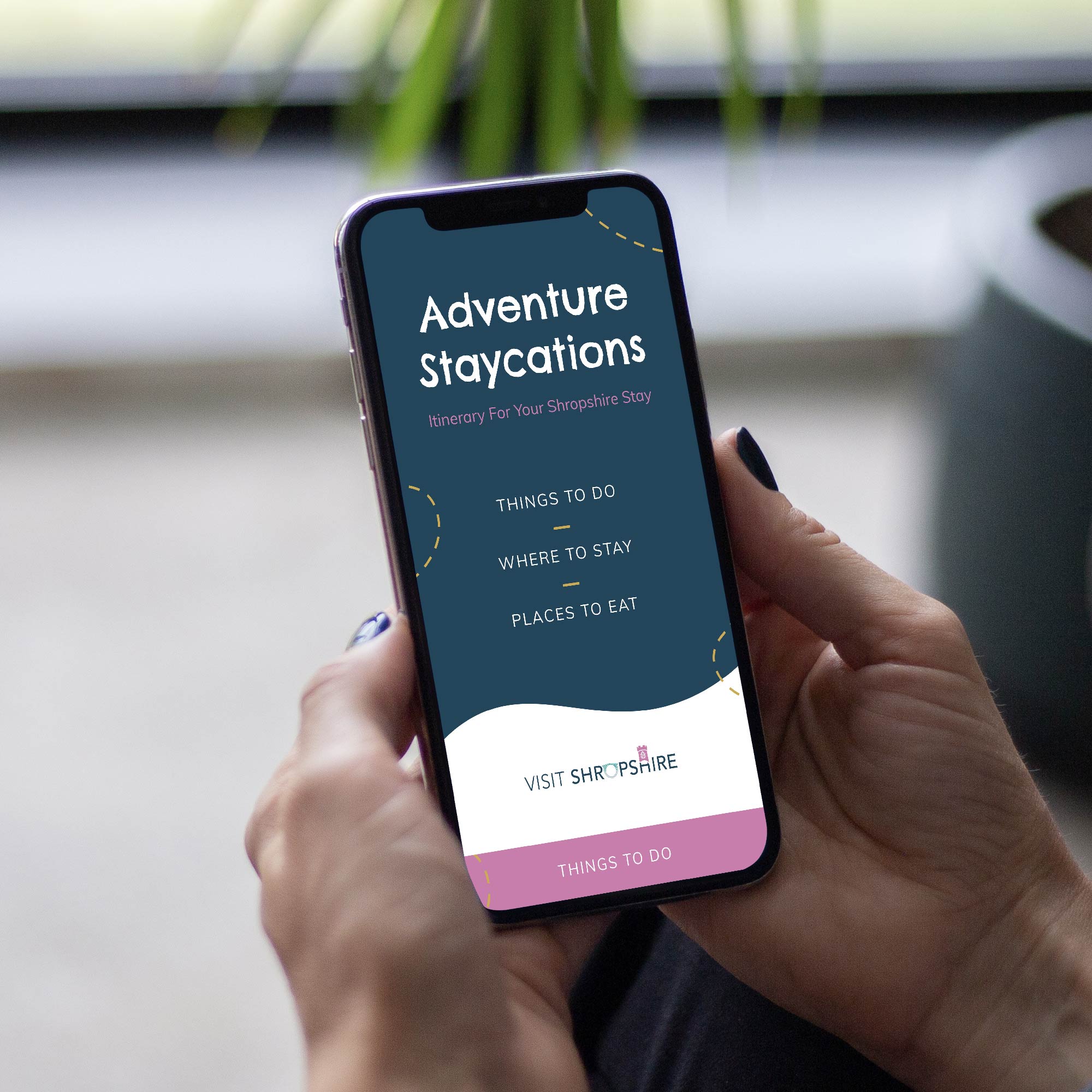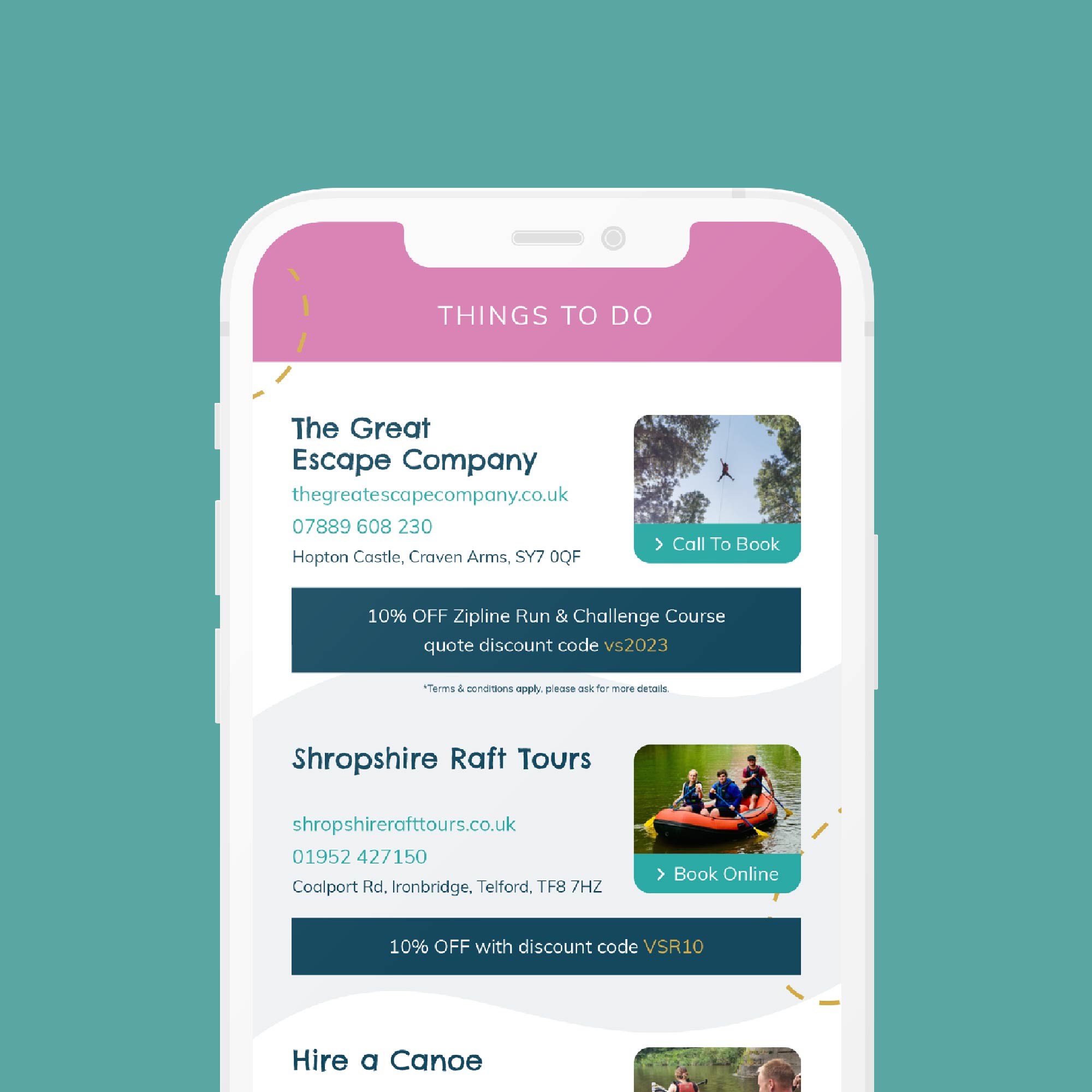 Supporting the Visit Shropshire team, we have designed and developed bespoke campaign landing pages, social media assets, pay-per-click campaigns, Channel 4 ad pause artwork, a Discover Britain HTML email template and downloadable mindset itineraries tailored per target audience.
At the heart of the campaign are the Visit Shropshire member organisations. Ranging from restaurants and hotels, to activity centres and glamping parks, we engaged with local businesses from across the county to get them involved in the campaign. Participating members are featured on the campaign landing pages as well as highlighted in the custom itineraries, providing visitors to Shropshire with the recommendations they need for their ideal stay.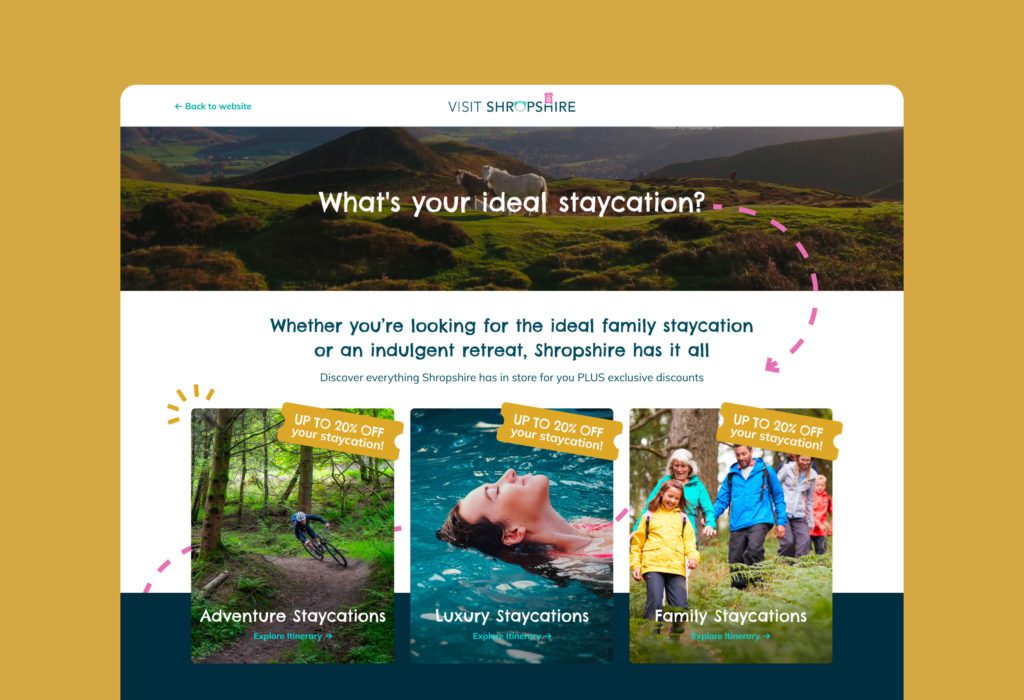 To bring this campaign to life, our media team spent a week travelling the county and visiting all 25+ participating members to capture video content at their premises. The result is a hero campaign film, with shorter edits per audience, capturing the very best that Shropshire has to offer.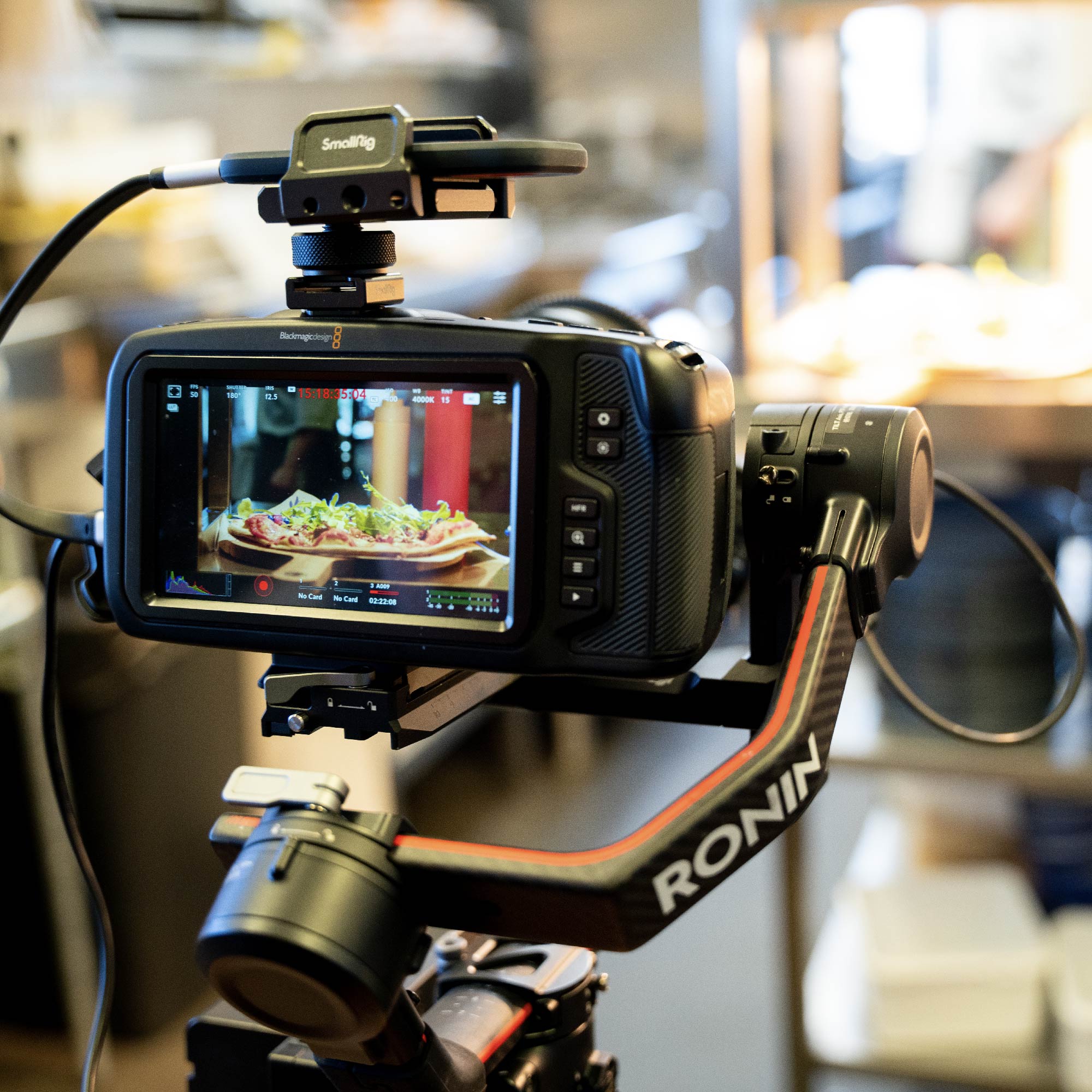 Dena Evans, our Creative Director said, "Working on this latest campaign for Visit Shropshire has been fantastic. Not only has it been an opportunity to promote the county that we all work in and love, but we've had the chance to meet and collaborate with some amazing businesses from all over Shropshire. From hidden gems to established names, it's been great to capture their stories."
Stay tuned for the results very soon and, to keep up to date with the progress of the campaign, follow us on LinkedIn or Instagram.