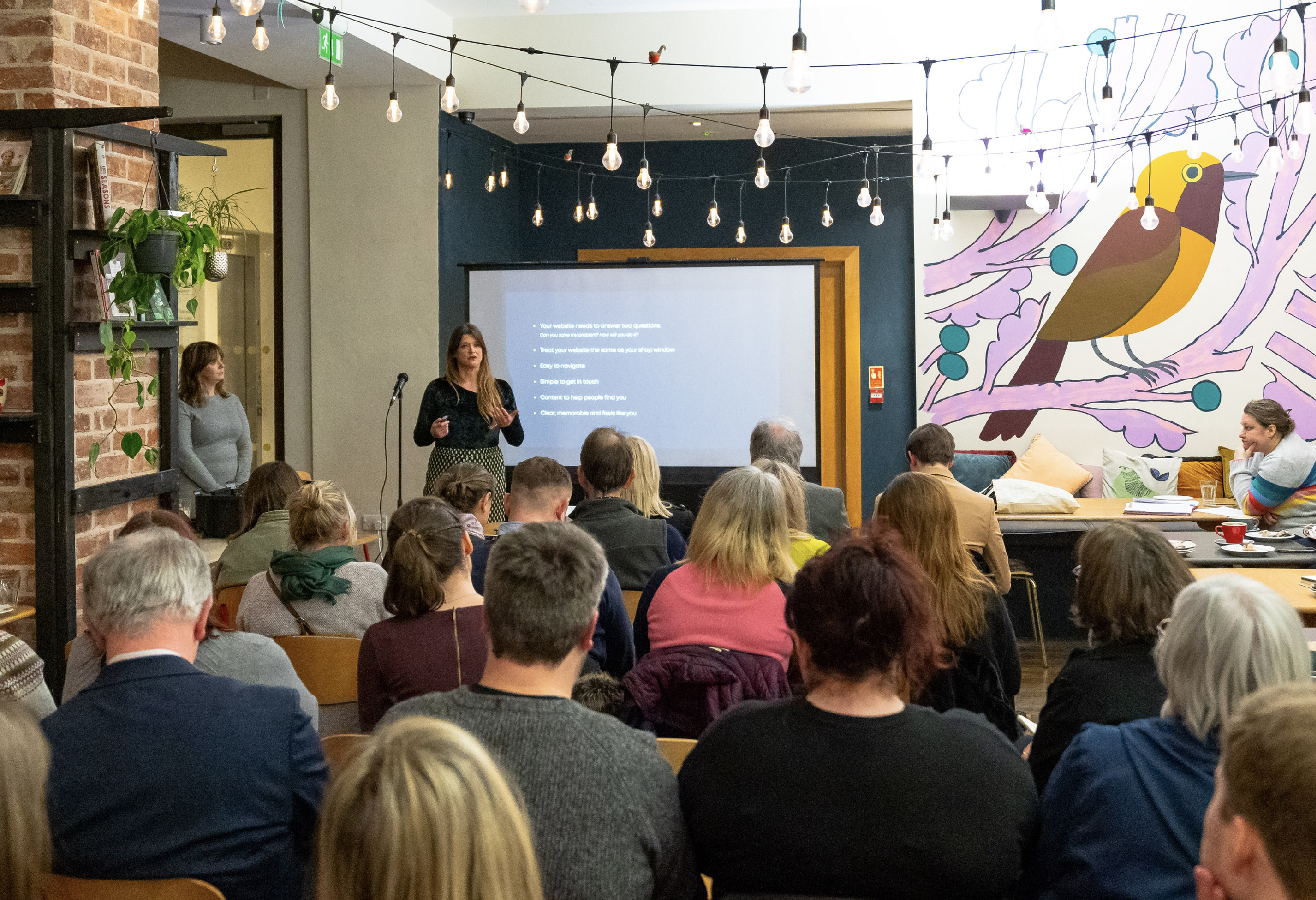 Last week we were excited to be asked to be the first speakers at the relaunch of the Shrewsbury Sessions, hosted by the brilliant team at Shrewsbury BID. A series of free advice workshops for businesses in Shrewsbury, the events are open to any business based in the town and aim to provide specialist advice in a relaxed setting. Our Digital Marketing experts, Zoe Bates and Suzanne McNicholas, took to the stage to open the series and discuss digital marketing in a challenging climate.
For those who couldn't be with us on the evening, here's a run-down of our top tips for growing your business online even when the economy's tough. With consumer spending reduced, inflation remaining high and people gravitating towards brands they believe in, SMEs need to be smart when it comes to their marketing and where they are investing their budget. Here's our starter for ten!
1) Know what you stand for
Consumers are 6 times more likely to purchase from a business with a purpose (Zeno Group), so it's important that you define your business's mission, vision and values, no matter how big or small you are. Spend time figuring out your brand's personality, why a customer should come to you above everyone else and what you stand for. Then, you can take your superpower and make sure it comes across consistently across every touchpoint.
2) Make sure your website mirrors your customer experience
As we mentioned during the Shrewsbury Sessions, the majority of people who visit your website won't buy anything. You need to treat your website the same as your shop window, making it clear, easy to navigate and impactful. Create content to help people find you, make it memorable and allow visitors to get in touch with you easily.
3) Shoot snackable short videos
It's no secret that short-form videos have the highest ROI of any other social media strategy. With the rise of Instagram reels and TikTok, it's more important than ever to create snappy and attention-grabbing videos that entertain and inform. Showcase what you do, how you do it and give your business a human feel. Slick isn't always best so don't be afraid to create content with a more user generated and casual feel.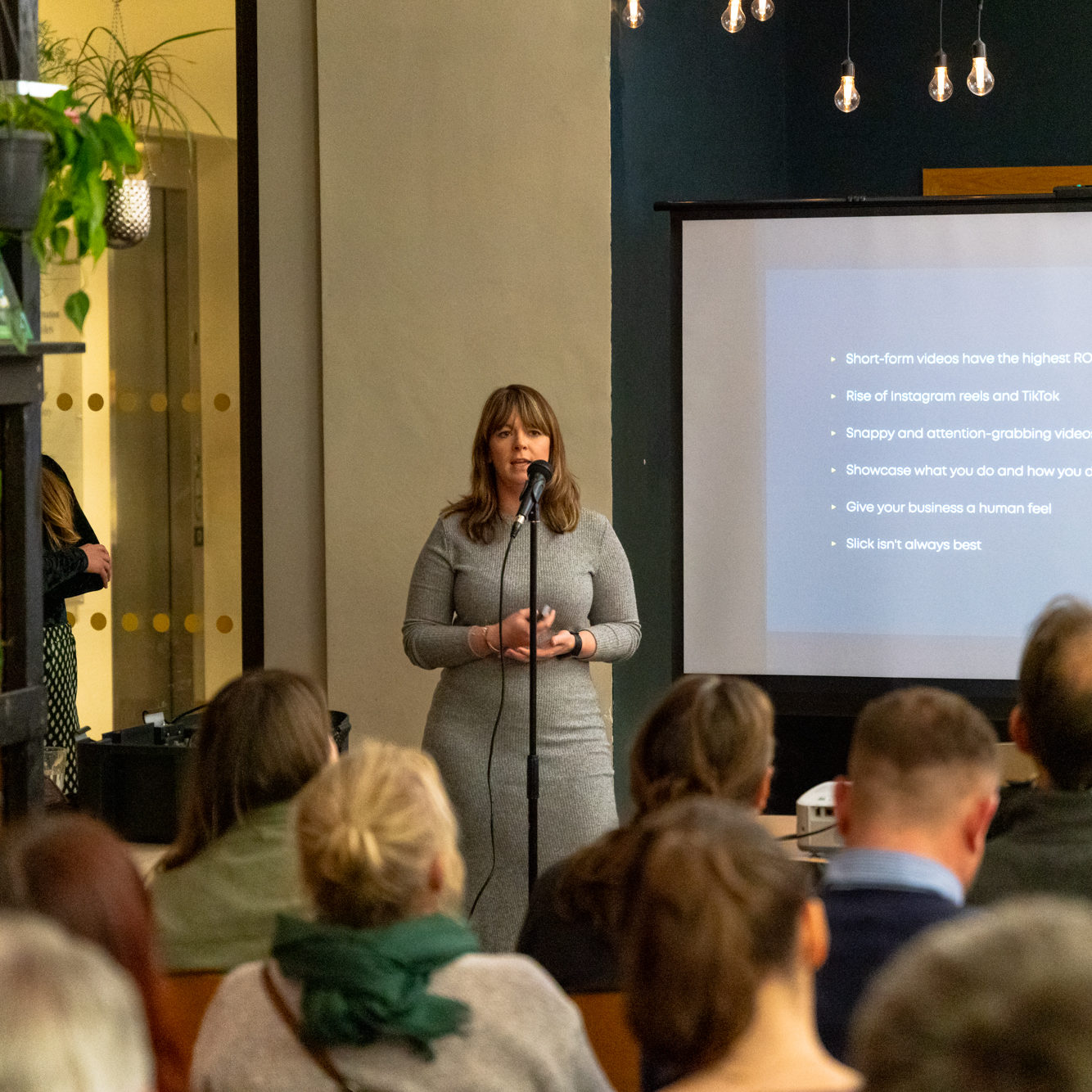 4) Build relationships with key influencers
Customers are more likely to buy more from brands they trust and identifying influencers in your market or local area is an effective way of building credibility. Influencers could be press, business owners or celebrities – anyone who has a trusted voice in your field. By reaching out, starting a conversation and nurturing advocates of your business you can see quality and sustainable growth.
5) Invest in quality photography
It's no secret that we're advocates for professional and considered photography. Do your products and services justice with media that showcases your personality, your people and your culture. Stock won't cut it when it comes to standing out from the competition.
6) Empower employee advocates
Employee posts get over 100% more reach than corporate posts on social (Economic Times). That means that using your individual profiles and channels to talk about your business will likely have more impact than trying to build your branded channels. People do business with people so showcase what you're really about with behind-the-scenes content and by highlighting the experts within your team.
7) Don't forget shareable offline moments
Take your amazing offline experience online and create moments or spaces that your customers will want to share. Building an amazing installation in your store, hosting an event or having an exciting celebration in the office? Tell your unique brand story online and don't forget to create experiences that your customers will want to share – creating social media content for you!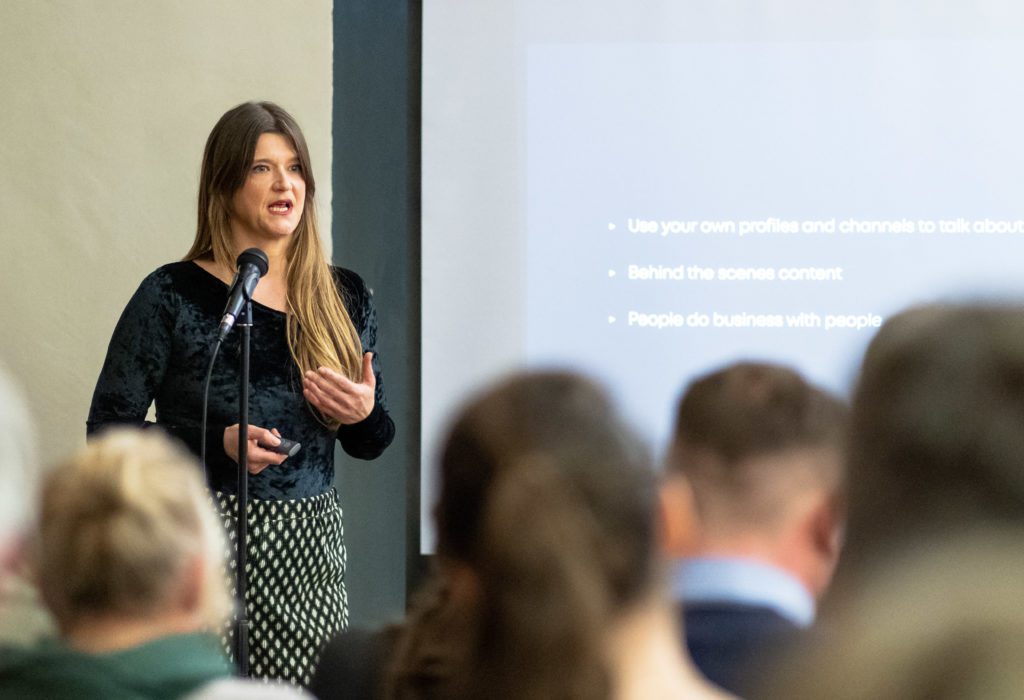 8) Trial paid digital advertising
Paid digital advertising generates 150% as many conversions from clicks in comparison to organic search results so why not trial campaigns on channels like Google, Bing, Meta, LinkedIn and Pinterest. Reach your target audience, scale budgets up and down and see instant results. Plus, you can start small and grow what's working, giving you control and flexibility.
9) Explore email automation
With email automation you can create a complete communication journey, personalising content, sending timely campaigns and reducing manual tasks. Both easy to manage and automate, build email flows to generate sales and share the right messages, at the right time.
10) Make data driven decisions
Data is key for any growing business. Track what's working and what isn't through reporting and map out what data you want to track and where you can get it from. By working out your return on investment and the crucial metrics you want to monitor, you can see where you're winning and where you need to focus your efforts.
Did you attend the first of the Shrewsbury Sessions? Let us know your thoughts! Want to discuss your digital marketing for 2023? Get in touch with our team of experts today to continue the conversation.