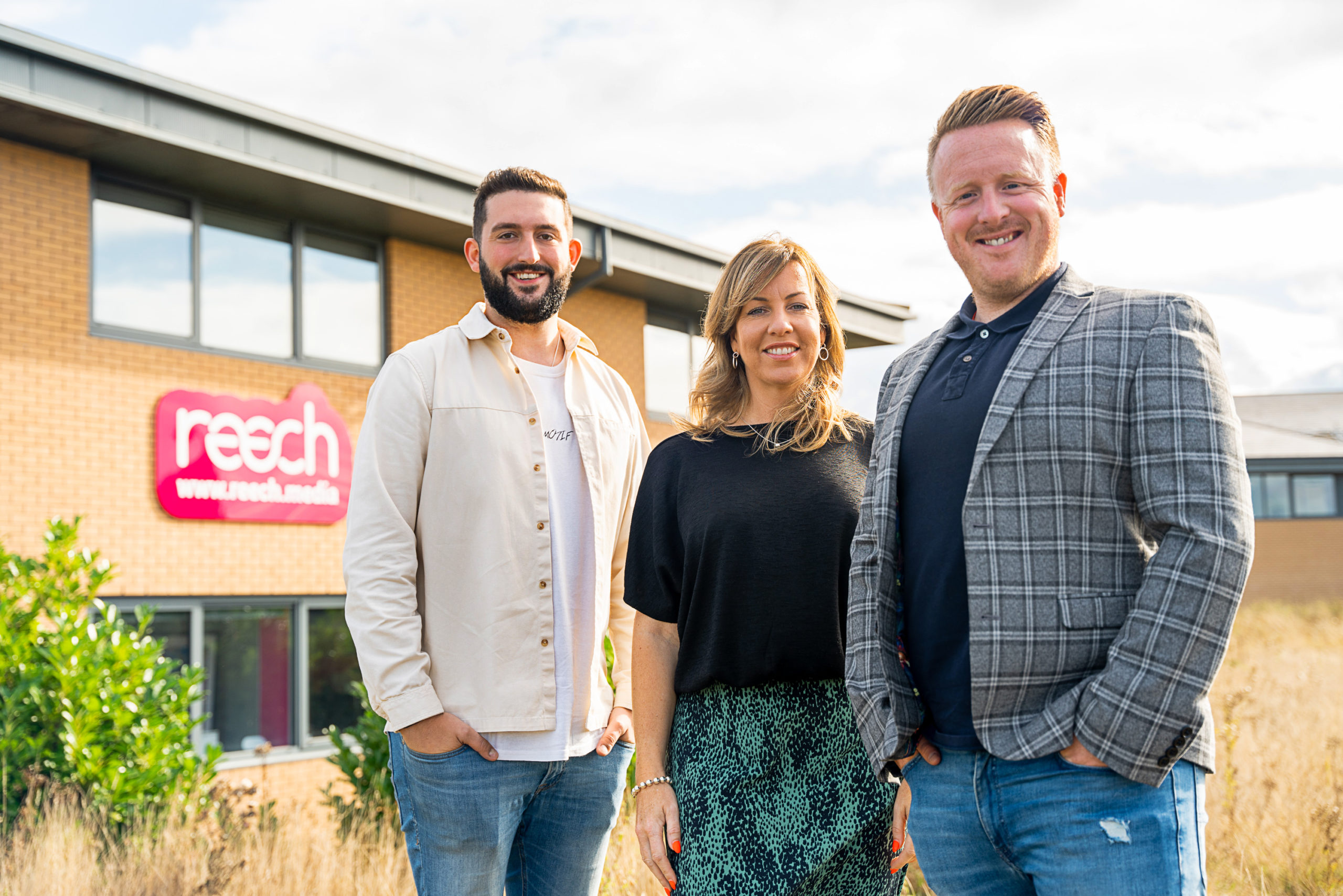 We're super delighted to announce the promotion of George Hughes to Senior Graphic Designer!
Since joining the agency earlier this year, George has worked with passion and enthusiasm on a number of exciting client projects, including the commemorative programme for Shrewsbury Town Football Club, and has consistently shown a flair for design whilst demonstrating a fantastic can-do attitude. Actively supporting and guiding other members of the department, George has played a key role in the delivery of Design briefs across a number of channels, including brand identities, websites, printed marketing materials and so much more!
George's previous experience and a degree in Graphic Design makes him the perfect fit for the role of Senior Graphic Designer. Going forward, George will provide more creative direction to ensure high-quality graphic content for all Reech clients.
Since joining Reech earlier this year, George has played a key role in the the creation and delivery of high-impact client work. Delivering projects that 'wow' our clients is at the heart of everything we do as an agency, and George has helped to exceed the expectations of clients in a variety of outputs, including branding, website design, social media and more. I look forward to supporting George in his new role going forward!

Dena Evans, Creative Director
So George, how do you feel you have grown since first joining Reech?
As a leading agency, Reech is always keen to keep the team learning and expanding their skillset. Since joining, I have been given the resources and time to learn and develop my design skills in a fast-paced environment. As a result, I've grown in confidence which has directly impacted the quality of work that I've been producing.
What have you enjoyed most about working at Reech?
The fact I'm able to lead with my creative freedom across a variety of projects. Being involved in internal discussions with the team and initial discovery sessions with our clients enables me to fully understand their businesses and where we can take them on their creative journey. The huge collaboration, team spirit and great vibe in the Reech office also allow the creative juices to flow!
What excites you most about your new role as Senior Graphic Designer?
Working closely with the rest of the team to continue delivering the amazing work that we create! I'm also looking forward to helping people develop whilst further expanding my own skillset to grow as a designer.
From all of the team here at Reech… a big well done to you, George!
Contact our experts!
Want to learn more about how Reech can help your business with our in-house Branding or Graphic Design & Print services? Get in touch! Simply send us an email at [email protected] or give us a call on 01743 296700.