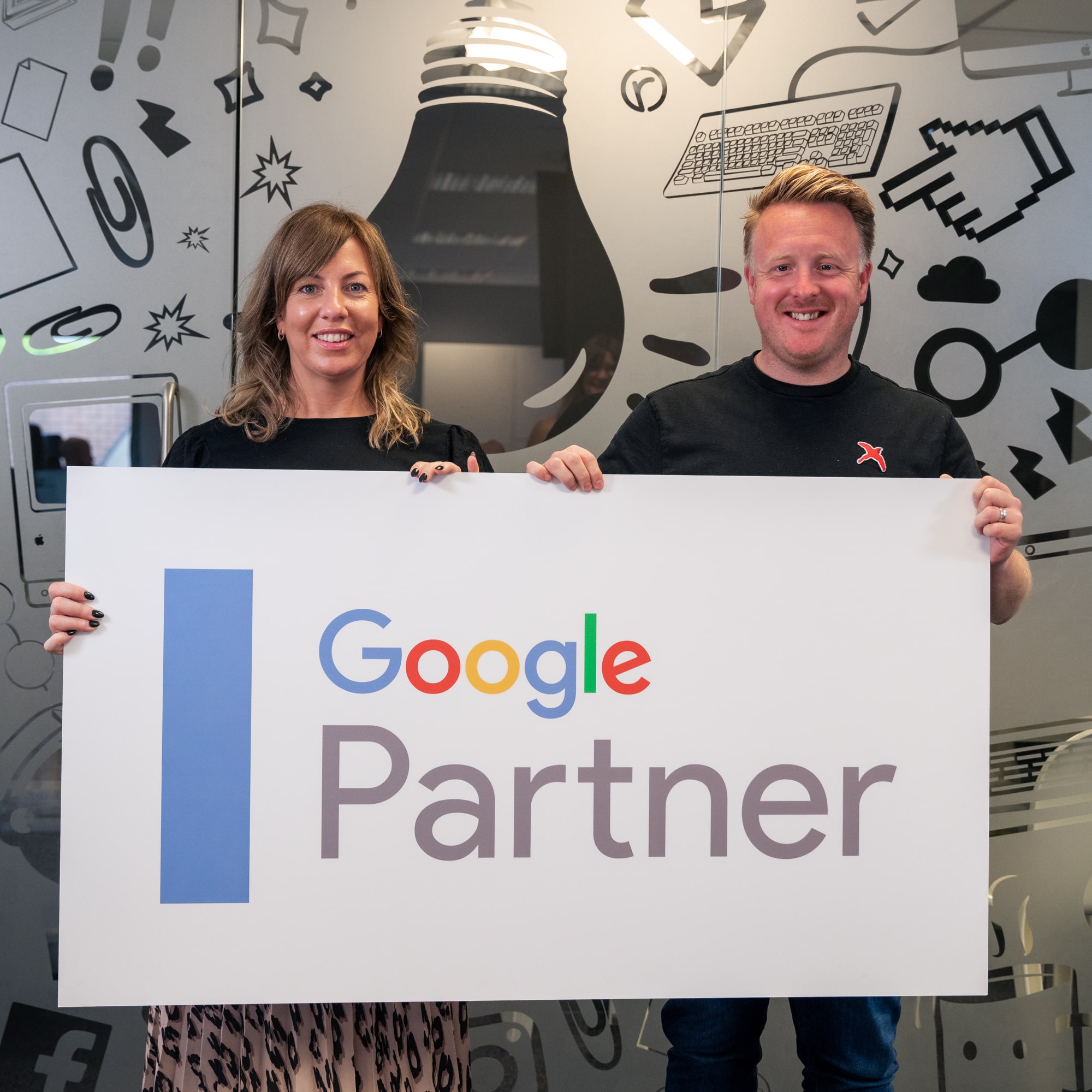 Did you know – Reech is an approved Google Partner? As a full-service marketing agency, our mission is to help our clients reach their true potential through a multi-channel approach. Our approval as a Google Partner is just one of many ways we've been able to boost our service offering further for clients, whilst also ensuring team Reech stay ahead of the curve with online marketing.
What does Google Partner status mean?
Everyone knows of the power of Google (as the number 1 search engine on the web, who hasn't heard of Google?!) and with an estimated 63,000 search queries being completed every second on a global scale, it's important that businesses with an online presence develop their digital marketing approach with Google in mind.
By achieving Google Partner status, we've demonstrated Google Adwords skills and Google Analytics expertise – to do this we've had to show our knowledge of Google as a marketing channel, meet ad spend requirements and deliver revenue growth for clients. Meeting these requirements means we've been acknowledged as a trusted Google Partner and can effectively educate our clients on the different platforms Google has to offer, show why they're imperative to business growth, and successfully run paid campaigns and analysis of client websites for further improvement and success.
From Pay-Per-Click and SEO to Display Advertising and Video Ads, we've got our fingers on the pulse about all Google has to offer. Being a Google Partner means we'll also hear first about any changes that may affect your website and current online strategy and can offer timely advice and action when needed.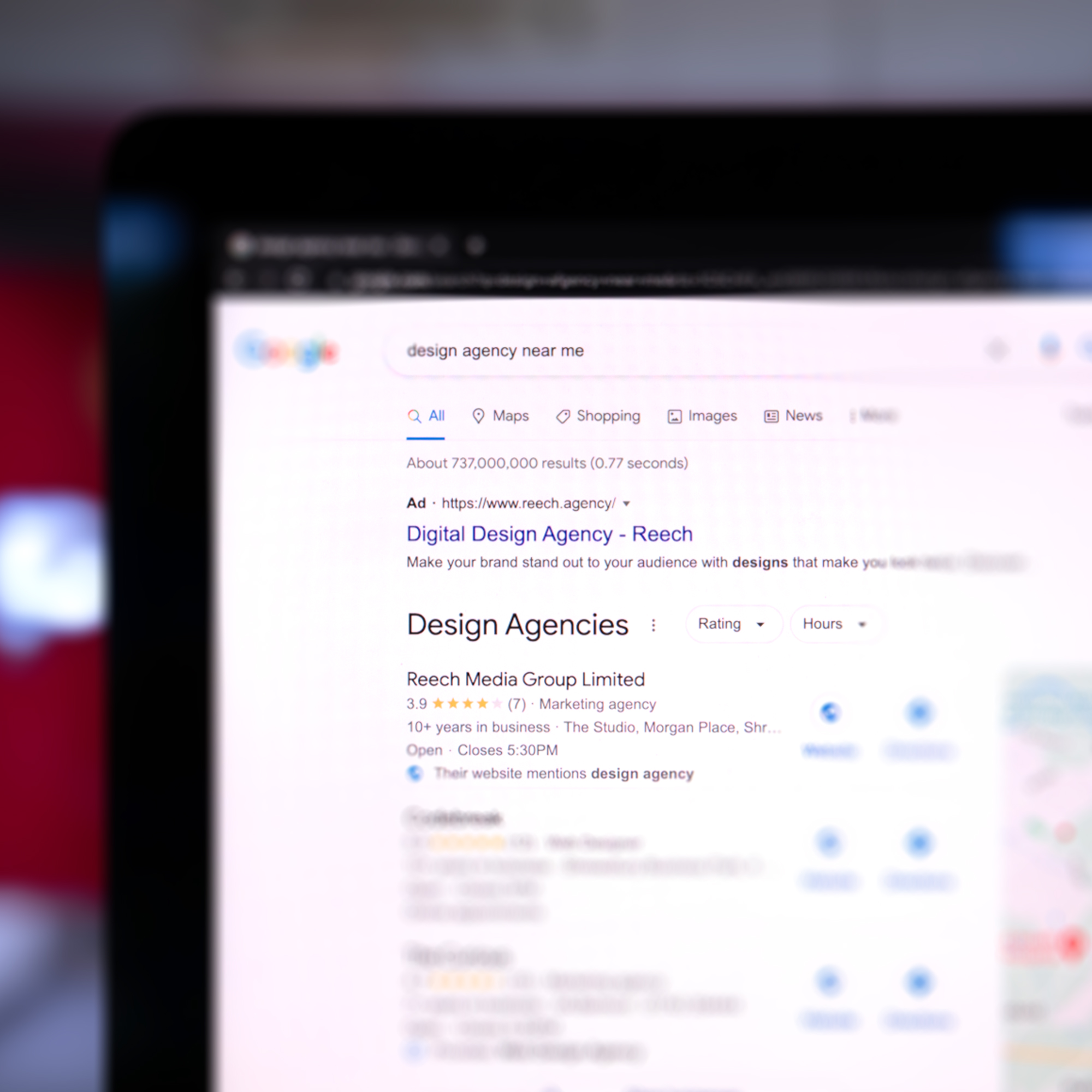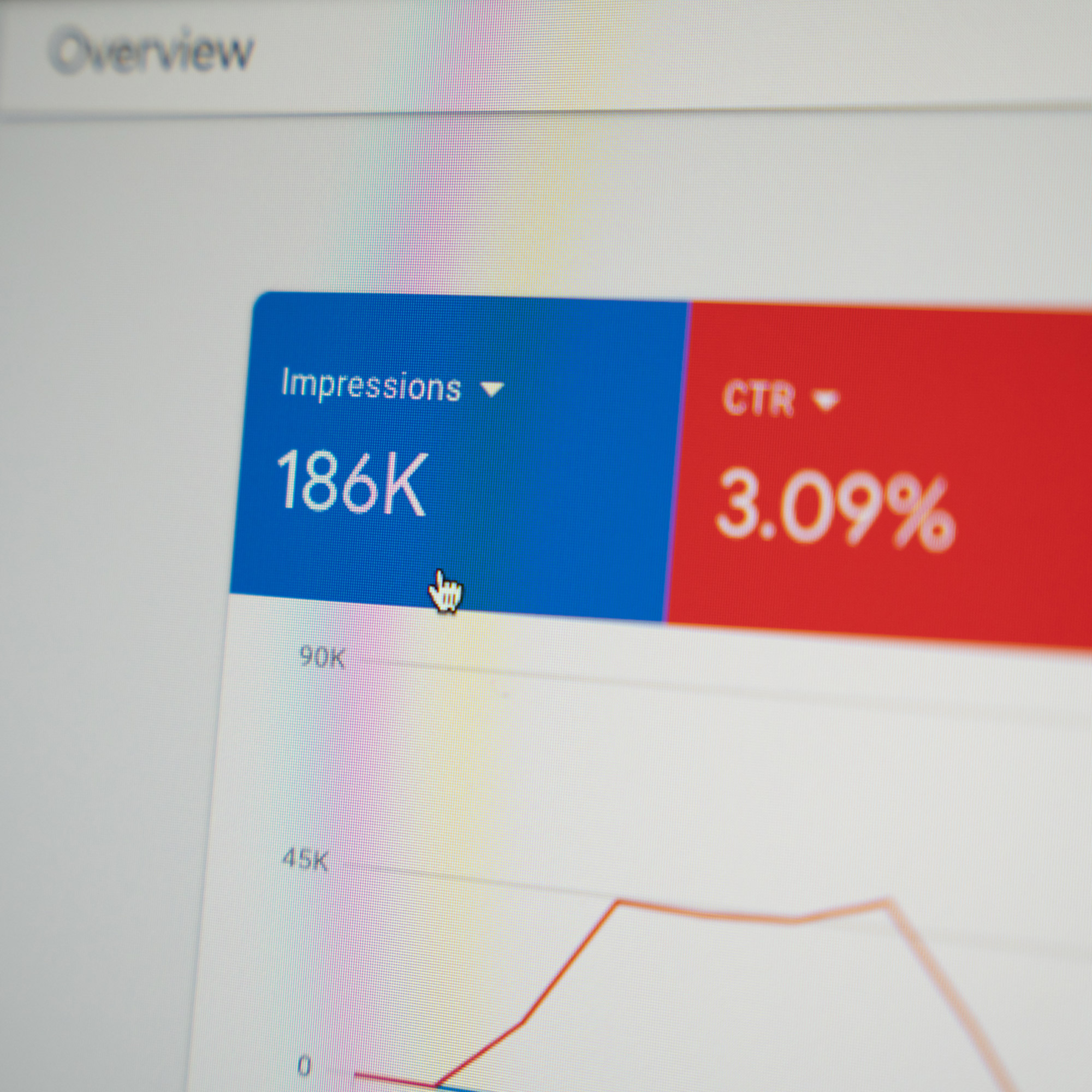 Why work with a Google Partner?
There are so many benefits to working with a Google Partner (and full-service agencies in general!). Below are just some of the benefits you'll gain when working with Reech;
Knowledge: You'll have access to our experienced, knowledgeable team who provide our clients with the best advice and service to run effective campaigns – and align any organic activity with paid activity. You can trust our experts to provide the best advice and guidance and work alongside you (or members of your internal team) to share best practices and provide support.
Google-Certified: As a Google Partner, we have access to the latest trends and changes that may affect your SEO or GoogleAds strategy. This means we're equipped to help make changes, where needed, for maximum ROI and effective use of your budget. Our team also has access to continual training courses from Google to help us keep on our A-game.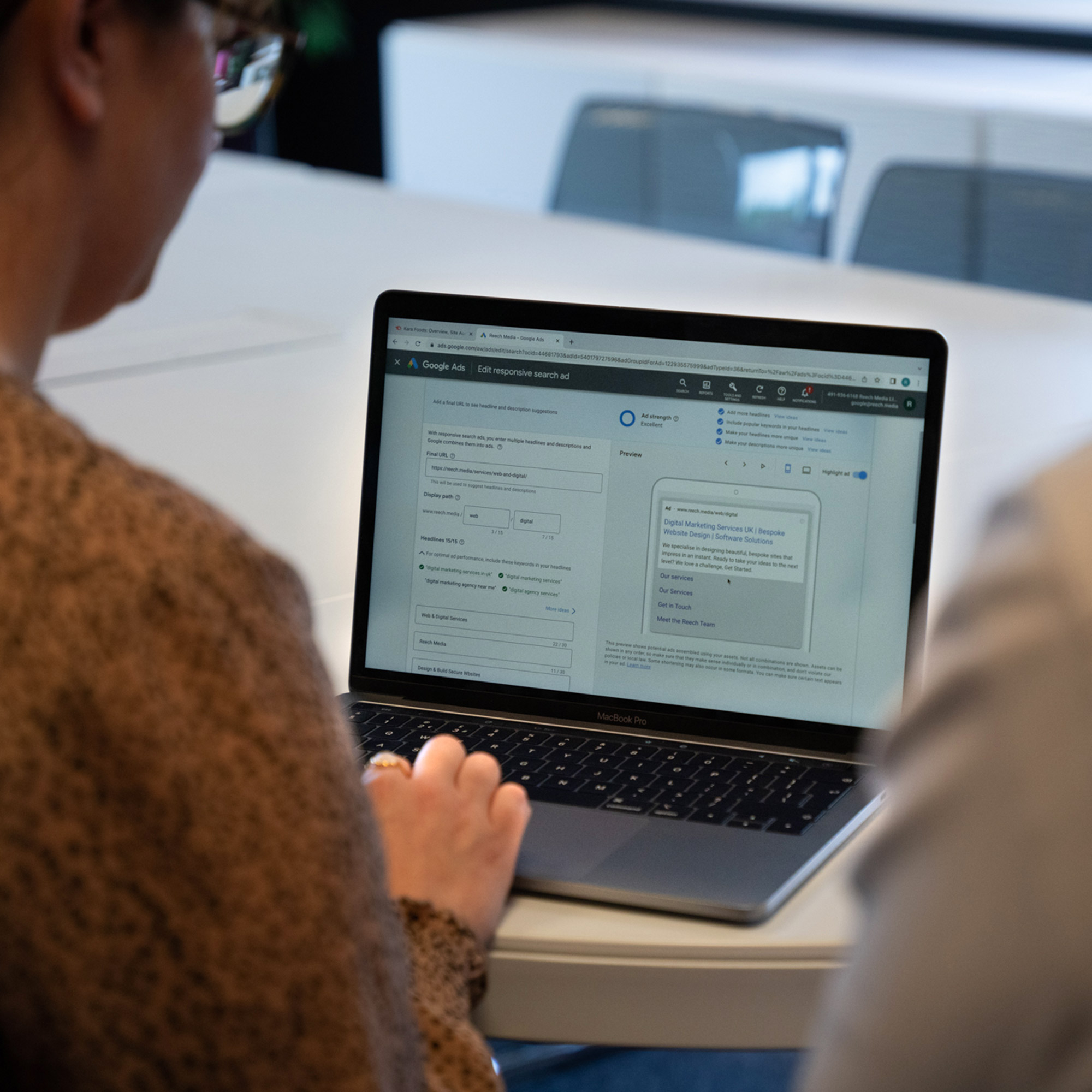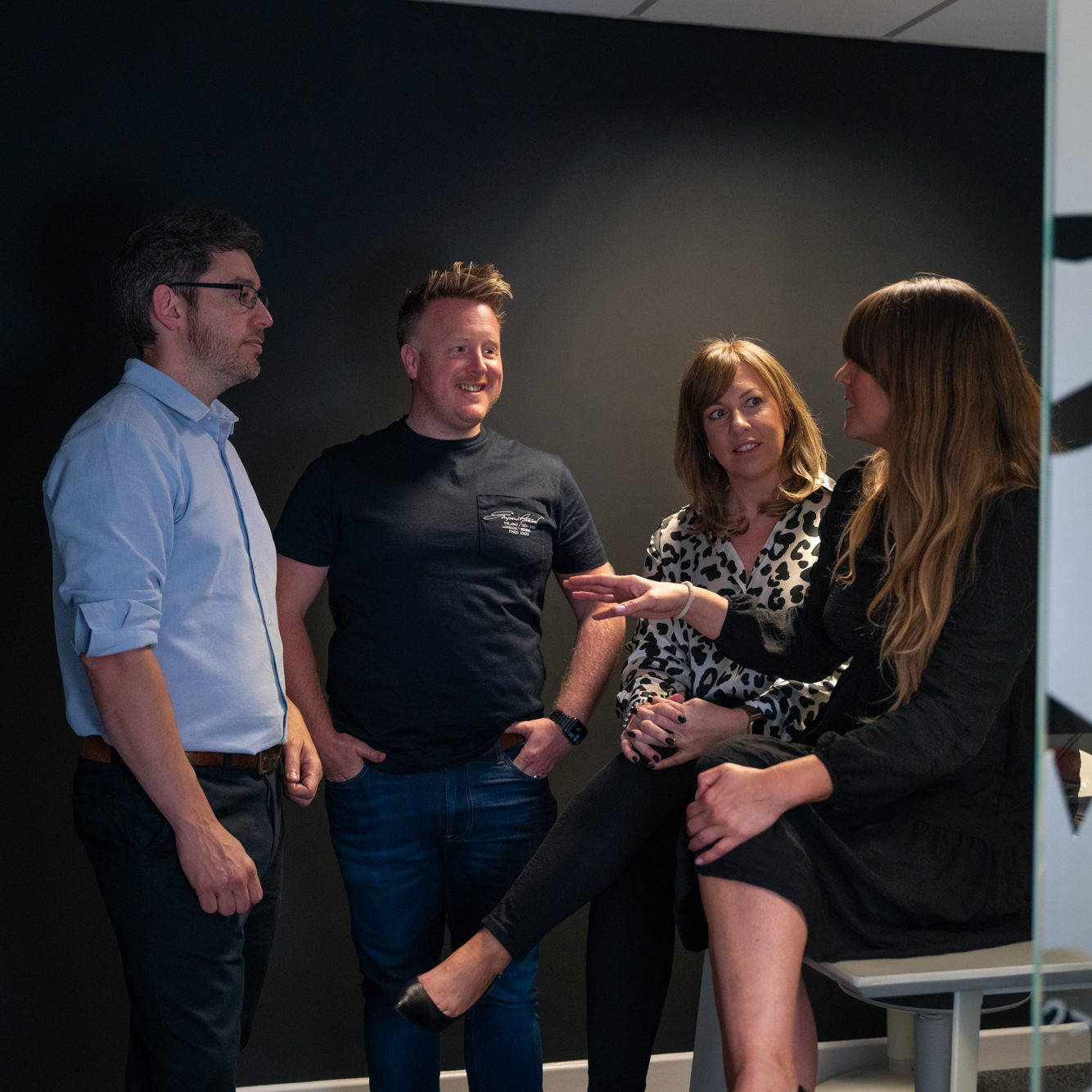 Stay ahead of the competition: Most businesses nowadays have some presence online – whether this is just a website, a website backed by a social media strategy; or maybe you have your fingers in all the digital marketing pies with social, web, email and content all within your strategy. But with so much to learn and understand when it comes to paid advertising and SEO, it can be overwhelming juggling all those plates. By working with an approved Google Partner like us, you can stay ahead of the competition and grow your business.
Let's get started
Our service does it all – from an initial audit of your current digital strategy and scope of our ideas to creating and deploying Google Ads campaigns, completing on-page optimisation and an ongoing plan. We also provide clients with regular, easy to understand reporting that shows the work completed, improvements made to your rankings and overall traffic, and our next steps to continue to build on your success.
Whether you have an existing PPC strategy and need to ramp it, or even if you've not yet considered the benefits of using all Google has to offer; we can also provide you with full insight into the benefits of these online marketing streams.
Ready to rocket your online presence? Get in touch with the team to discuss your needs or learn about our Digital Marketing services.