Integrating success
Spring Lea Holiday Park & Fishery
Project overview
Our digital and web development teams collaborated with Spring Lea Holiday Park & Fishery to integrate its internal systems and create a streamlined booking process.
Plan
Spring Lea Holiday Park & Fishery customers could only book a slot for fishing by visiting the park in person. The challenge – to create an online booking experience to show the availability at the site's different pools and allow visitors to reserve fishing pegs or platforms, and order from the site shop online. In short, Spring Lea Holiday Park & Fishery wanted to digitise its customer experience.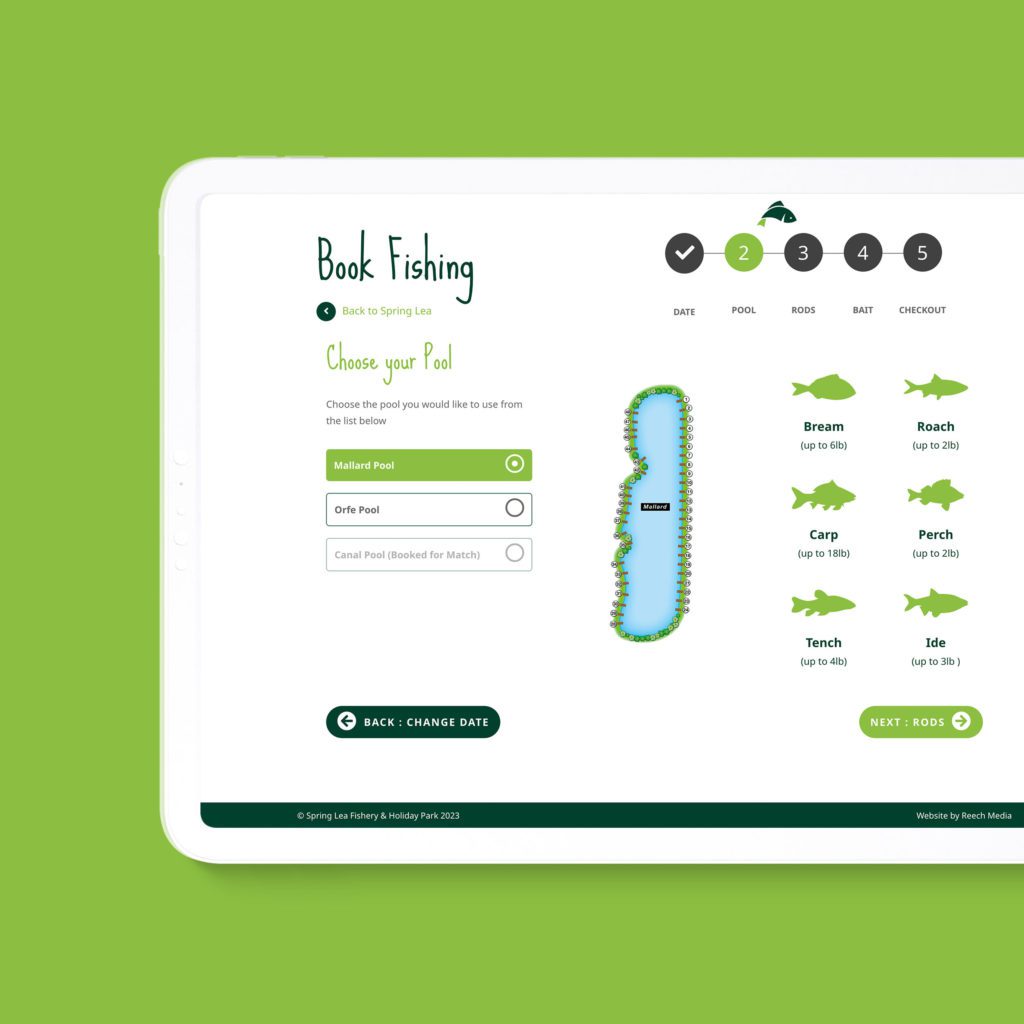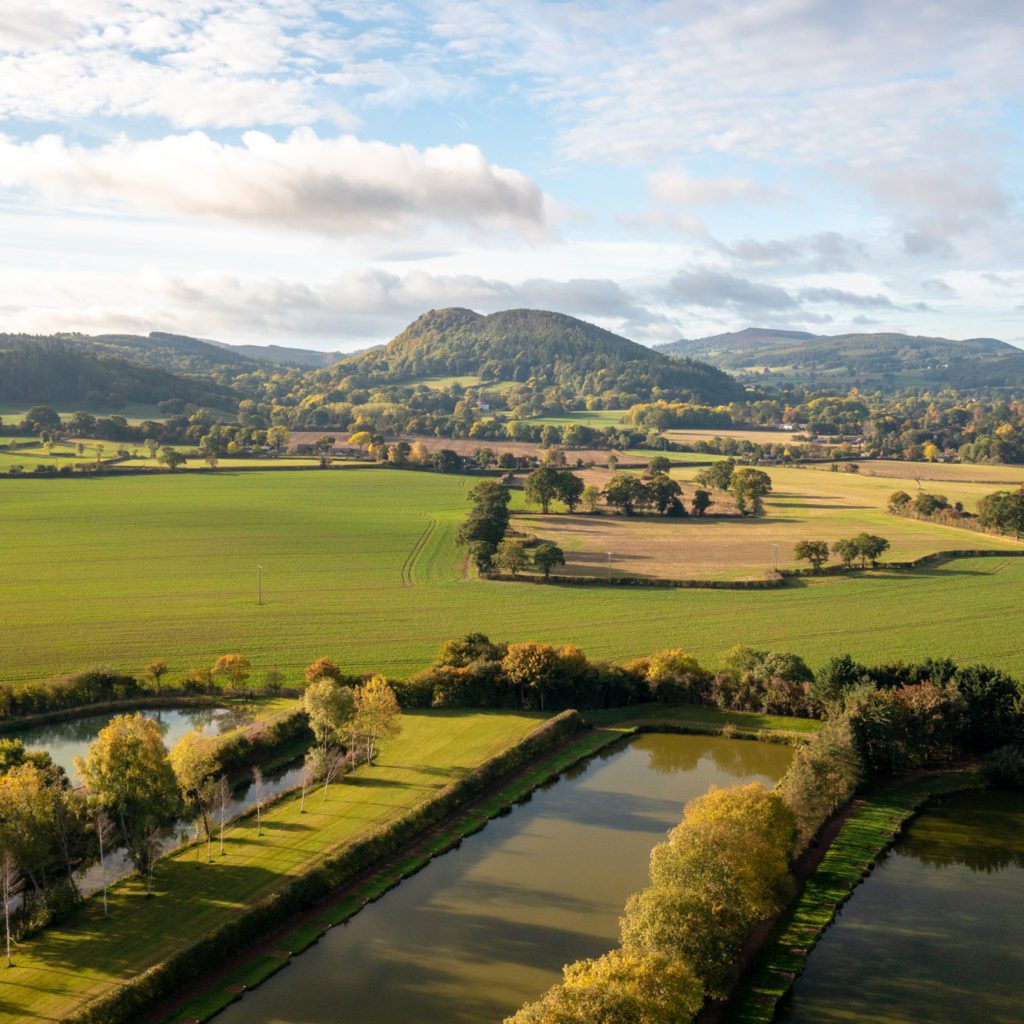 Create
The Reech team launched a new online booking experience. We designed and developed a bespoke e-commerce website, featuring a custom-built interactive map where users are invited to choose their preferred fishing pool and book a peg.
By showing when pools are unavailable for matches and featuring the ability to order items from the shop (such as bait and food), we turned the website into a sales tool. QR codes were also placed across the site to allow for easy ordering straight from a peg.
With the aim of driving online reservations, Spring Lea Holiday Park & Fishery bought its fishing offering into the digital age.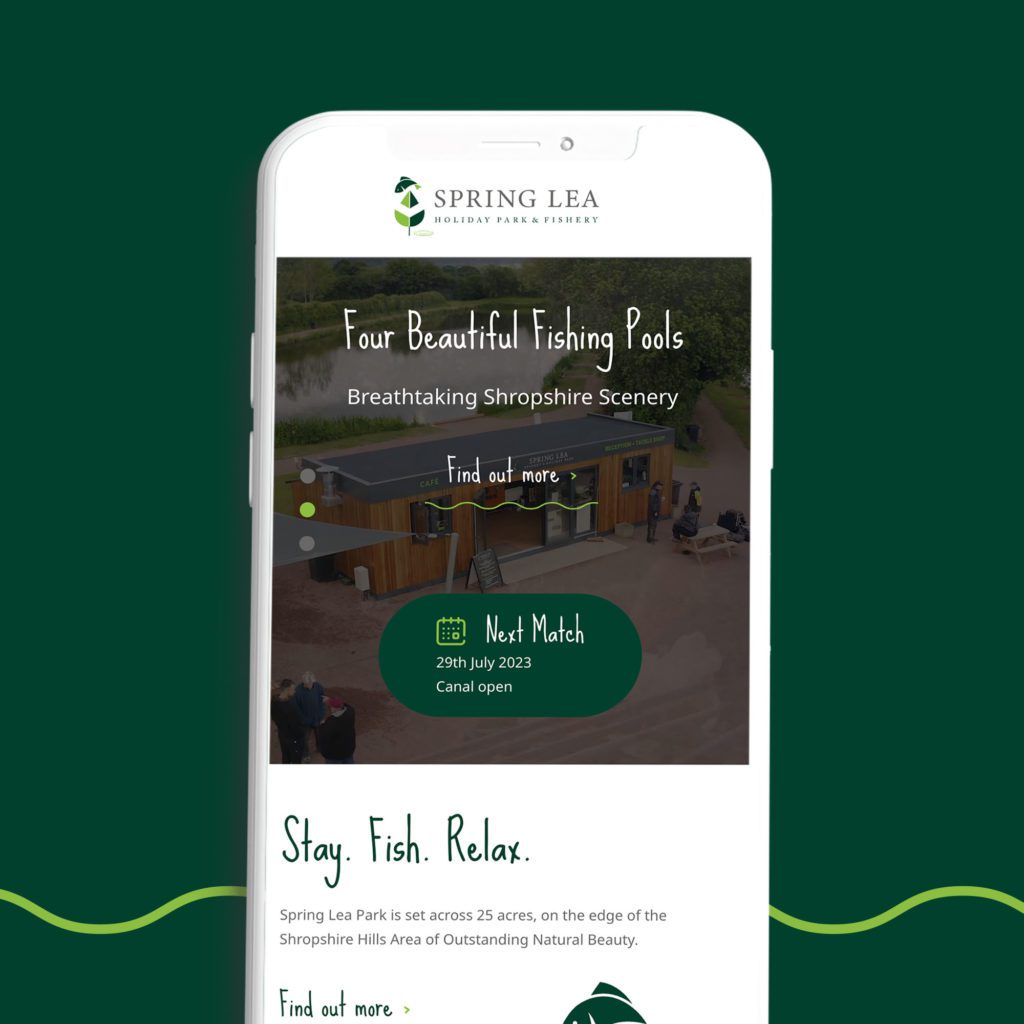 Measure
As a result of our solution, Spring Lea Holiday Park & Fishery digitised its booking process and has drastically improved its customer experience.
Check out our other case studies