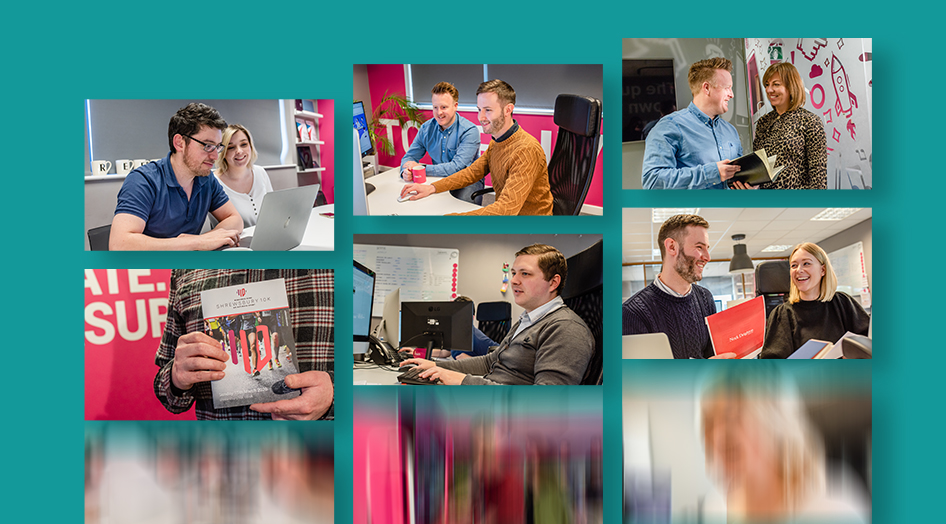 Did you hear? WordPress 5.5 was released last week!
Exciting news if your website is built on WordPress – a new 5.5 update has arrived! We've put together an overview of what to expect with the new update, including some of the main features and long-awaited improvements.
Lazy Loading
The addition of lazy loading means that your site will faster by postponing the download of images and videos that aren't on screen or needed. This means the browser itself won't be waiting for everything to download, and so the visitor will be able to access the page quickly and easily – meaning an enhanced user-experience!
Automated plugin updates
Going forward, you can enable auto-updates for your plugins and themes to keep up to date with the latest versions, which can help prevent hacks and security breaches. This is optional though, so if you prefer to manually update plugins then this You can turn auto-updates on or off for each plugin or theme – simply select "enable auto-updates" under Plugins in your admin dashboard (automatic plugin updates are turned off by default).
Default XML sitemaps
WordPress 5.5 will automatically publish XML sitemaps for your website to help search engines easily discover and index your content as soon as it goes live – meaning you no longer need a third-party plugin to generate a site map.
Got a website project in mind?
If you're looking to improve your existing online presence or have an exciting new business venture that needs a kick-ass website to go alongside it – get in touch! Our web team works collaboratively on our website development projects, from carrying your branding across in design, developing exciting and user-friendly functions into your build and helping your site get seen by your targeted audience through SEO-rich content and social media campaigns to drive traffic.
Give us a call on 01743 296700 or send an email to discuss your exciting web project.