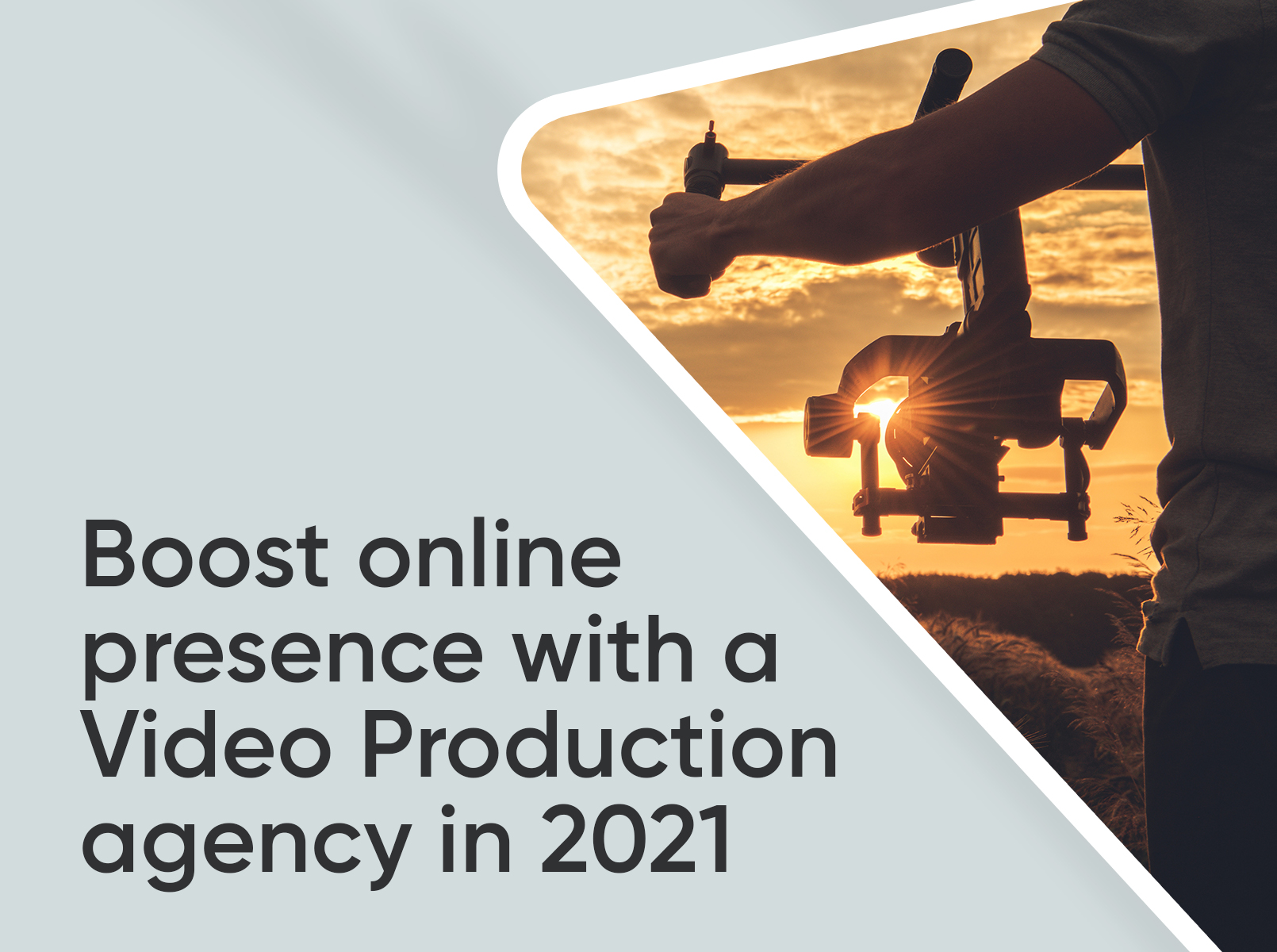 So you've optimised your website for mobile and improved your SEO. But have you thought about using a video production company to expand your digital footprint?
Your next client might not know you exist – yet. The chances are they'll find you online, and your digital presence needs to make that a seamless task. Video is an engaging and highly digestible way to promote your business. Here's a statistic that should convince you. Let's say you wrote a 1.8 million word blog – that's around 3600 pages of text. A client viewing a video could consume that much content in just one minute. That's right – a video is worth 1.8 million words.
Still not convinced? Then consider this: if you're looking for a quick fix for poor website SEO, search engines rank video as high-quality content and push your site up the rankings. Add in the 72% of customers who prefer to find out about a product through video, and you can't afford to boost your online presence with high-quality video.
Here's how video can help your online presence in 2021…
Deliver great content
When it comes to optimising your SEO, content still reigns supreme. 100m people watch video online every day. But standout video content needs to communicate information that adds value for your audience, and that's where a video production agency comes in. Using a fun short video rather than a lengthy text-based explainer is an effective strategy. Particularly when viewers spend 88% longer on websites with videos.
Explainer videos are great when your product needs additional explanation. Use video to tell the story, and viewers will retain 95% of the message. In addition, 72% of consumers prefer a video to an instruction manual.
Product reviews and demo videos allow you to work with influencers and widen your product's reach across social media.
Video ads are highly attractive to online marketers. 96% have spent money on online ads, and 91% are satisfied with their RoI.
Interviews are a great way to add value with content, whether that's an expert endorsing your product or a chat with the CEO. Establishing your brand authority through video can also enhance your SEO.
Live streaming is a brilliant way to build credibility for your company and foster brand loyalty by taking customers behind the scenes.
Engage customers on mobile
Increasingly your customers are accessing your website from their mobile phones. In fact, they're 1.5 times more likely to view your video content on mobile. As potential customers migrate from desktop devices, professionally produced video keeps them engaged with your brand.
Enhance your landing page
Want to stop your potential customers bouncing away from your landing page? Add a professional video.
You'll communicate your message in a way that requires minimal effort from your viewer. And ten seconds could be all it takes for a well-produced video to convert a casual viewer into a customer.
Quality over quantity
Poor sound and picture quality or video that's not optimised for the format your customers prefer to view are all big turnoffs. Videos that last 15 seconds or less are shared on average 37% more often. If you don't want your viewers to bail out fast, focus on quality, not length, and use a video production agency.
The point is, you might have an iPhone with an HD camera, but that doesn't make you a videographer. If you want to create a professional and dynamic video presence online, get in touch with the Reech Media video team today.