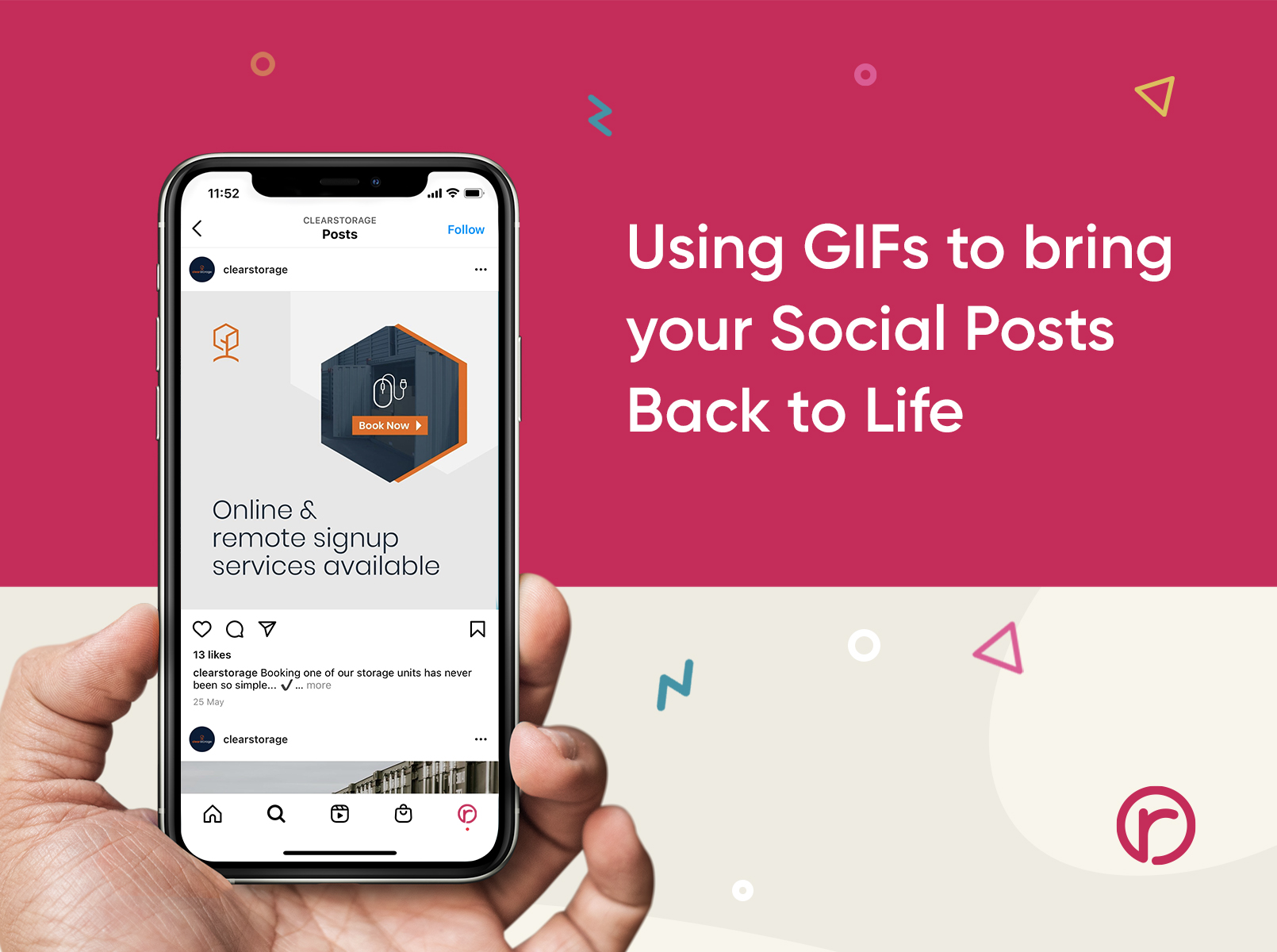 What is a GIF?
It may sound surprising, but GIFs are not actually videos, they are animated images. You can think of them like flipbooks; a GIF file will show multiple pictures one after the other, to create the illusion of a video.
GIFs are technically very old technology – and the results themselves even look a little outdated, but this only adds to the comedic value of a GIF and enhances a friendly, endearing brand tone of voice
How can they help?
The best thing about GIFs for business is that they are the perfect way to create a visual summary of otherwise long or tedious text.
You can pack: 'Large cappuccino with an extra shot of coffee. Topped with whipped cream and served in an iconic Christmas cup', into a 5 second visual.
That's certainly a much faster way for your customers to process the information, compared with the time it takes to read the text and completely take it in. Further to this, unlike a static image which would not give your customers nearly the same amount of information, you can show the coffee being made with all these ingredients. This makes GIFs the perfect tool for promoting product or service launches.
They aren't just helpful for product launches though; you can use a GIF as a visual summary of pretty much any message you would like to get across to your customers. Just think of them as short and snappy ways to grab your customer's attention, and if they fit with your tone of voice then even better.
Boost your social media engagement
Social media is saturated with images, and it can feel impossible at times to stand out against the crowd. GIFs are the perfect way to make your social posts grab the attention of prospective customers.
Where do you get GIFs from?
GIPHY is the worlds largest GIF database. You can search associated words, for example, 'kitten', and find a large selection of GIFs to choose from:
GIPHY is integrated with apps like Twitter, Facebook and Instagram, so it couldn't be easier to add them to your social posts. And these off the shelf GIFs are perfect for adding humour to your content, as they are often used for their comedic value.
Increase your brand engagement
You might be wondering, why would a professional company want to do this? It has become increasingly apparent in recent years that brand tone of voice and image is crucial to bridging that gap between businesses and their customers. With so much emphasis on how companies portray themselves – especially online – it should go without saying that it is hugely beneficial to keep up with marketing trends like GIFs, and making sure your audience know you are a made up of real human beings!
Bespoke is best
Generic ones taking from GIPHY can be funny, but as with the coffee cup example, it's always best to use a GIF that's bespoke to your company, and its products and services. GIFs can be made by animators to suit your specific marketing campaign, blog, article or social media posts. When you work with Reech to fulfil your GIF potential, our in-house experts will work alongside you to understand exactly the message you are trying to convey. We will then take professional, high-quality photographs of you or your products, and then the animation magic will begin!
Contact us today to start bringing your marketing to life with GIFs and animations – give us a call on 01743 296700 or email [email protected].