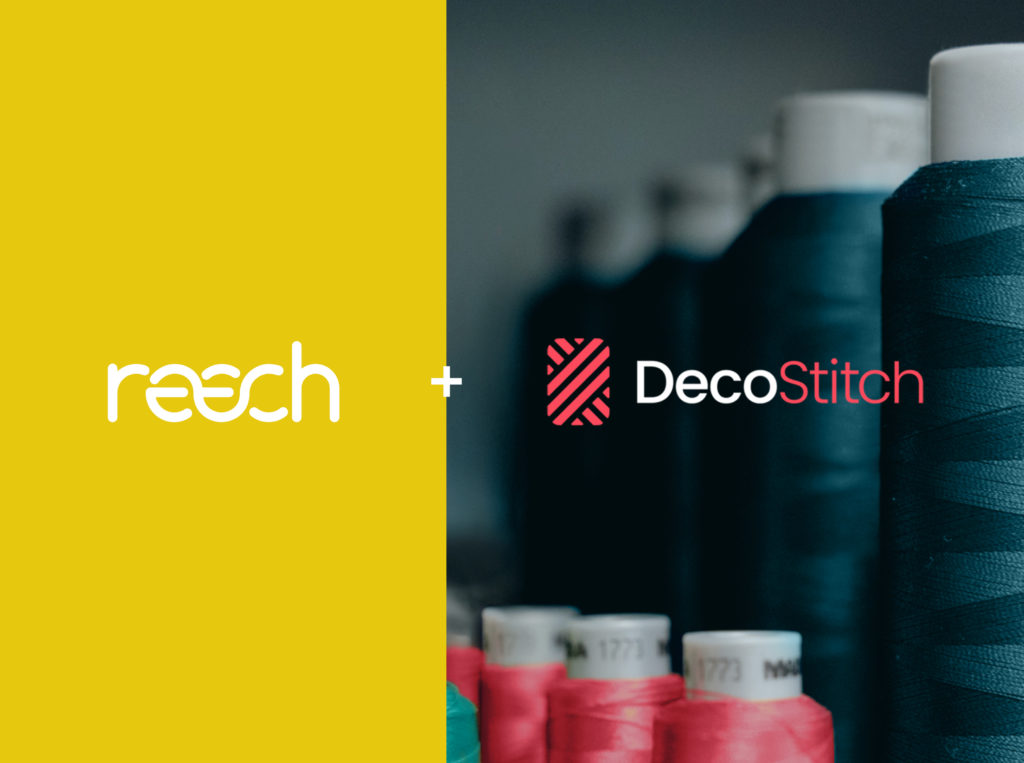 We're excited to announce the launch of a brand-new partnership with Shrewsbury based supplier, DecoStitch.
The team have been busy working alongside the DecoStitch team to evolve their existing brand, investigating how we could introduce new colours and font types to bring this more in line with the values and mission of the brand. DecoStitch came to Reech for a full rebrand, meaning in addition to revising the brand logo, our team is also in the process of creating brand values, USPs, a mission statement and strapline. By having a complete suite of branding content and visuals, DecoStitch can ensure brand consistency throughout all their marketing assets and communications.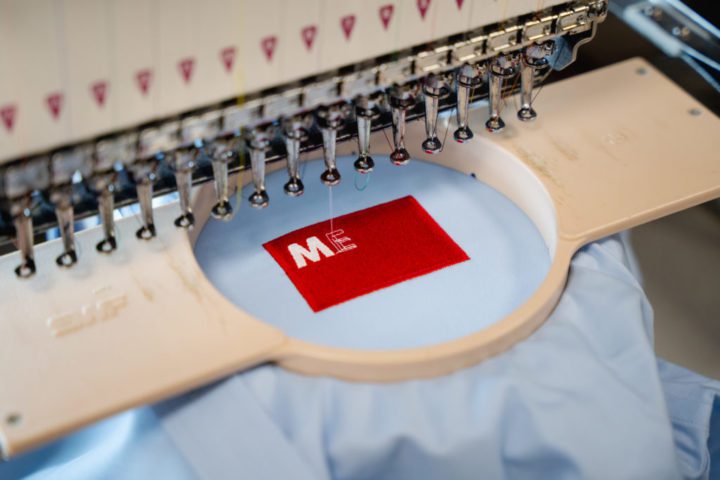 Evolving a Brand
DecoStitch are well known within the Shropshire area – especially within Shrewsbury where their office is based. For over 5 years they have been using teal as their primary colour, but their brand lacked a colour palette that would add depth when the brand is used on different assets, such as social media graphics.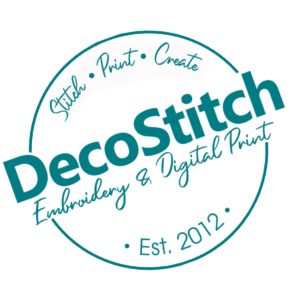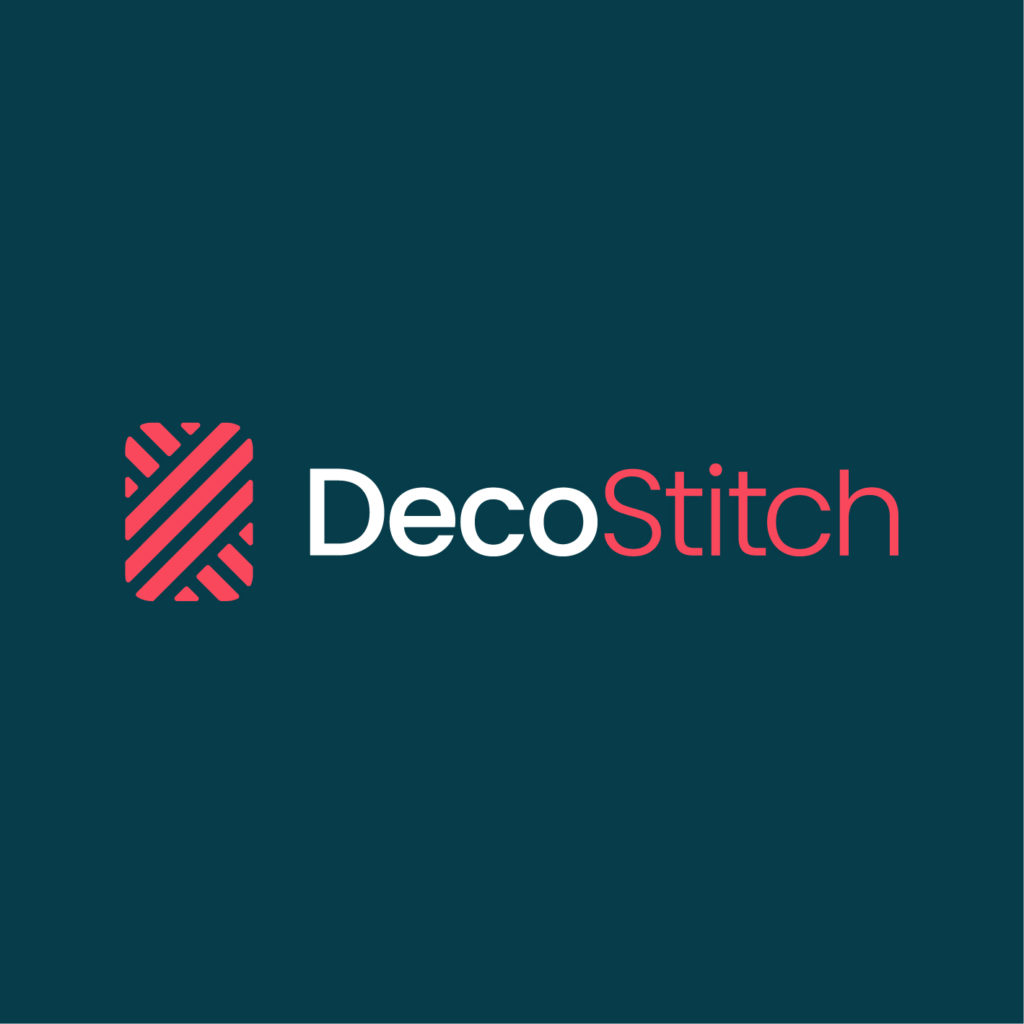 We developed a colour suite, stepping away from the teal (we know, a bit risky!) and introducing a coral as the primary brand colour. This was paired with a suite of complementary colours, including a navy blue and white. To provide an easily identifiable mark, a stitched icon was created, to symbolise the embroidery service they provide – which also makes up the majority of the work they complete for clients. A new font type was used which makes the brand cleaner and more modern, whilst ensuring whether the logo is used digitally or in print, it's always legible.
Following the completion of the new brand, we're excited to also be working on a special 10 Year logo for DecoStitch, to commemorate their 10 Years of business which they will celebrating in November this year.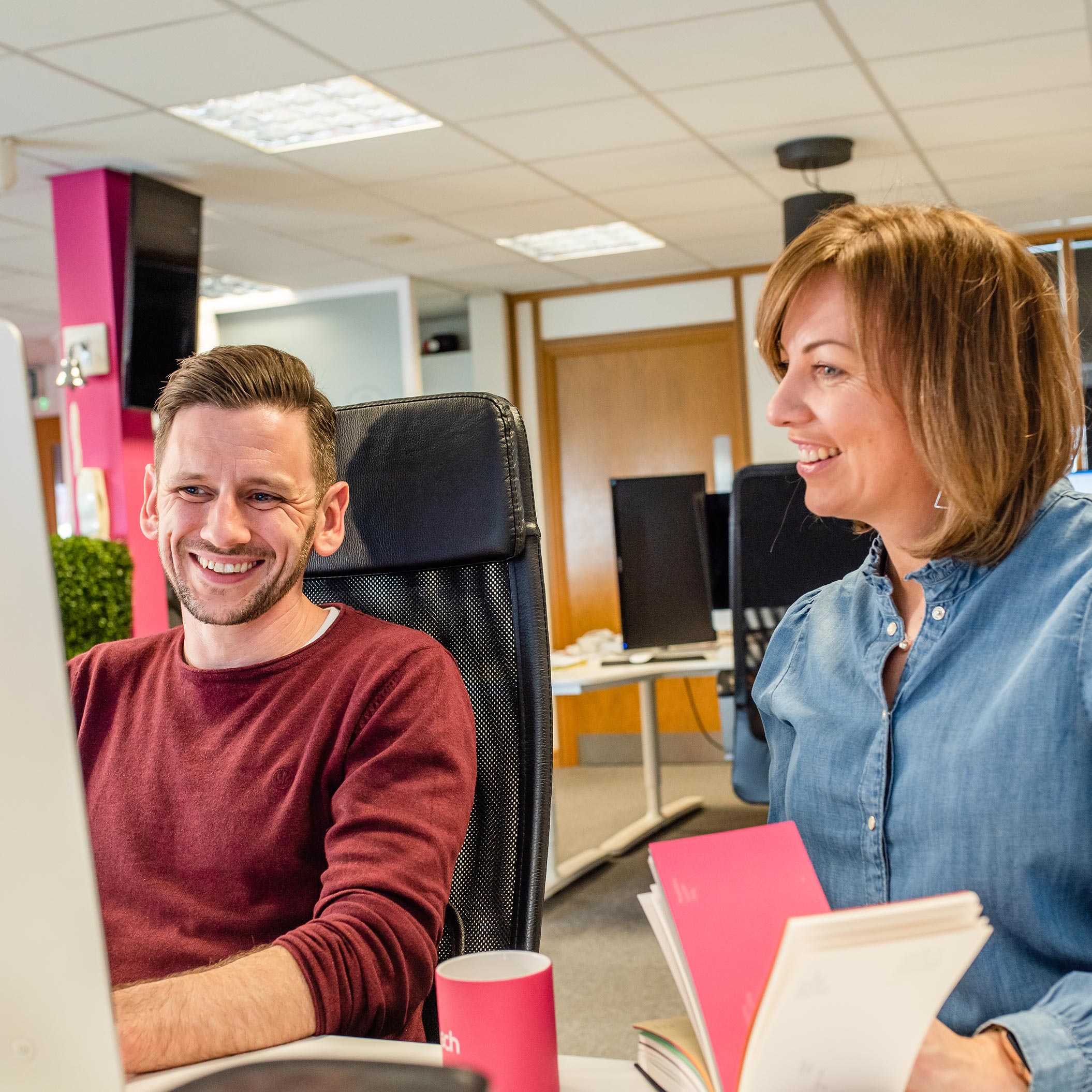 "We've known the team at DecoStitch for quite some time, as they've provided apparel for our clients in the past and they've always been fantastic to work with. We've loved having the opportunity to evolve the brand and make this more in line with the ethos – and personality – of the DecoStitch family. We can't wait to see how we can continue to support the team with the rollout of their brand and continued services." Dena Evans, Creative Director
Social Media Management
In addition to the rebrand, DecoStitch have also signed up with Reech as one of our newest social media clients! With business doing so well, they were finding that managing their social media accounts was becoming a low priority. As a result, we are now providing them with our Social Media Management service, managing the Facebook, Instagram and LinkedIn accounts. As part of this service, our Digital Marketing team creates post copy using insight, feedback and business focuses from DecoStitch. They also create design briefs for our Studio team to develop creative assets and schedule all posts for the month ahead.
We will soon be also commencing with paid social media adverts which can be used at peak times of the year for business and target new, untapped audiences in Shropshire and beyond.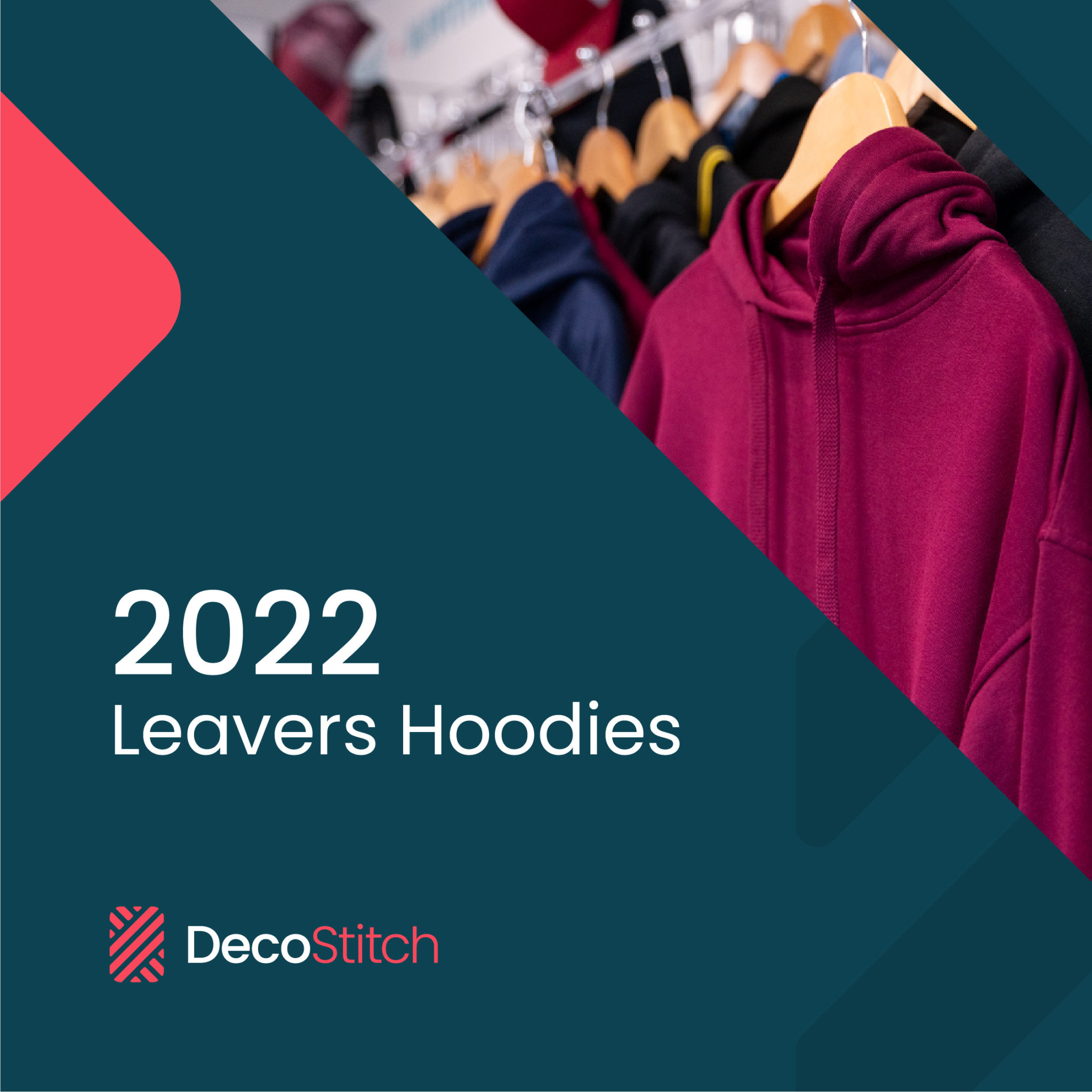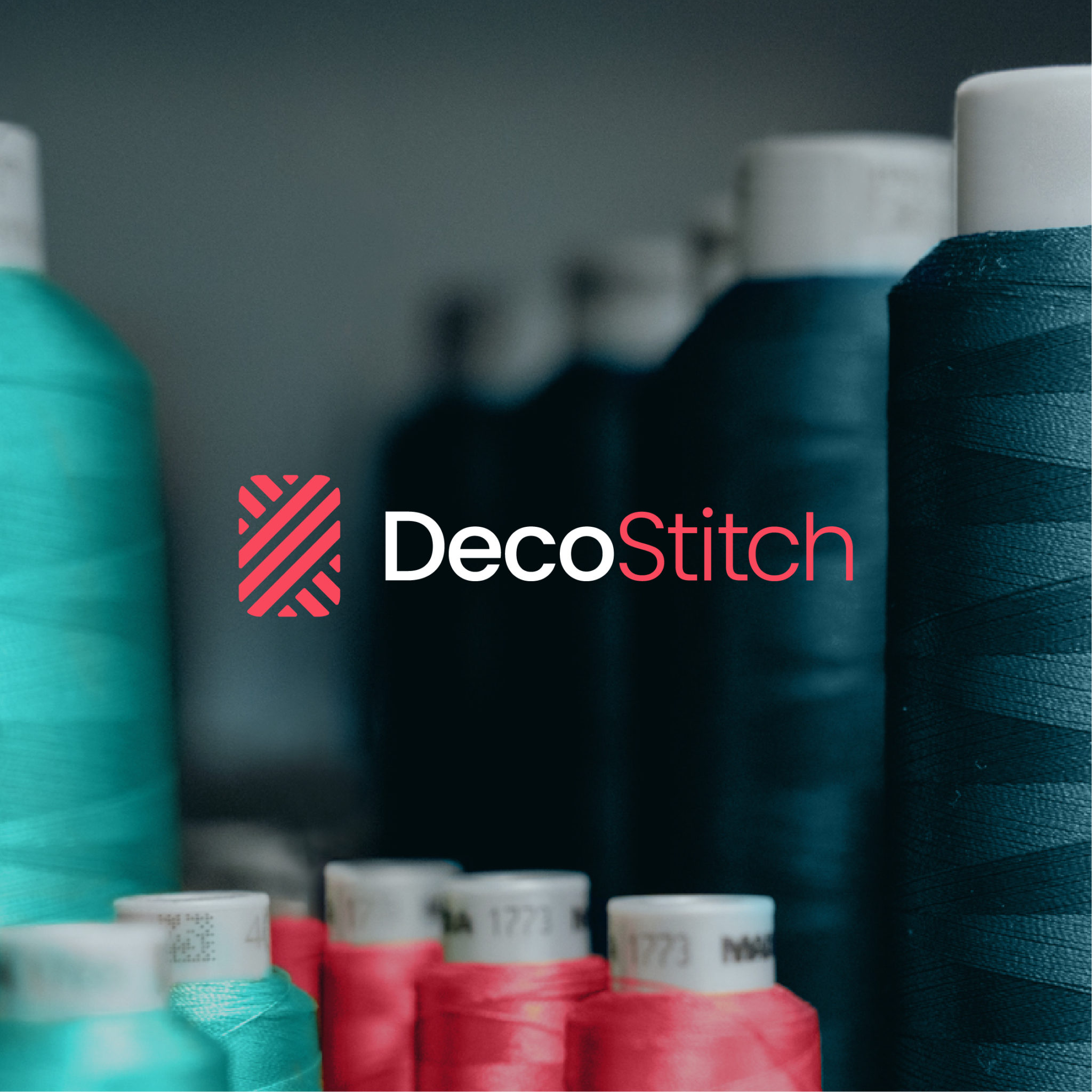 Media Bolt-On Service
The completed products supplied by DecoStitch are of the highest quality but not only that, they have a team of fun, passionate and knowledgable staff who work with customers every step of the way on their orders. To enhance the social media channels and provide imagery that can be used on print and digital marketing materials, we provided DecoStitch with our media capture service.
Our Media Team went on location to DecoStitch's Battlefield Business Park premises to capture imagery. From showing the process when digital prints are created, to capturing the needle in action for embroidery and showing the staff behind the scenes; we captured a wide range of media. In our dedicated Studio, we've also captured a range of imagery that showcase the breadth and quality of the products available to customers.
This imagery has already started to appear on the brand's social media channels, and we're excited to capture more photography once the brand is adopted on premises and on the company's electric van!
About DecoStitch
DecoStitch are a Shropshire based provider of print and embroidery services for apparel. Whether you're a small business, have needs for large orders, want something bespoke for a special event or you want to order just one item for a gift; DecoStitch can help.
With a wide portfolio of items available – ranging from sports apparel, workwear, school uniforms, promotional items and even bags and luggage; DecoStitch provide bespoke digital print and embroidery to help you vision come to life. With over 12 years' experience in delivering the best quality embroidery and printing, DecoStitch pride themselves on providing a friendly and unique but professional service. From no minimum order quantities, the option to bring your own items in for print or embroidery, customers can even receive a free sample of their design on a comparable colour and weight of material completely free of charge. This not only ensures the quality of the finished design, but also gives the customer a visual in the 'stitch' – something which sets them apart from their competitors in addition to their impeccable customer service. Learn more about DecoStitch here.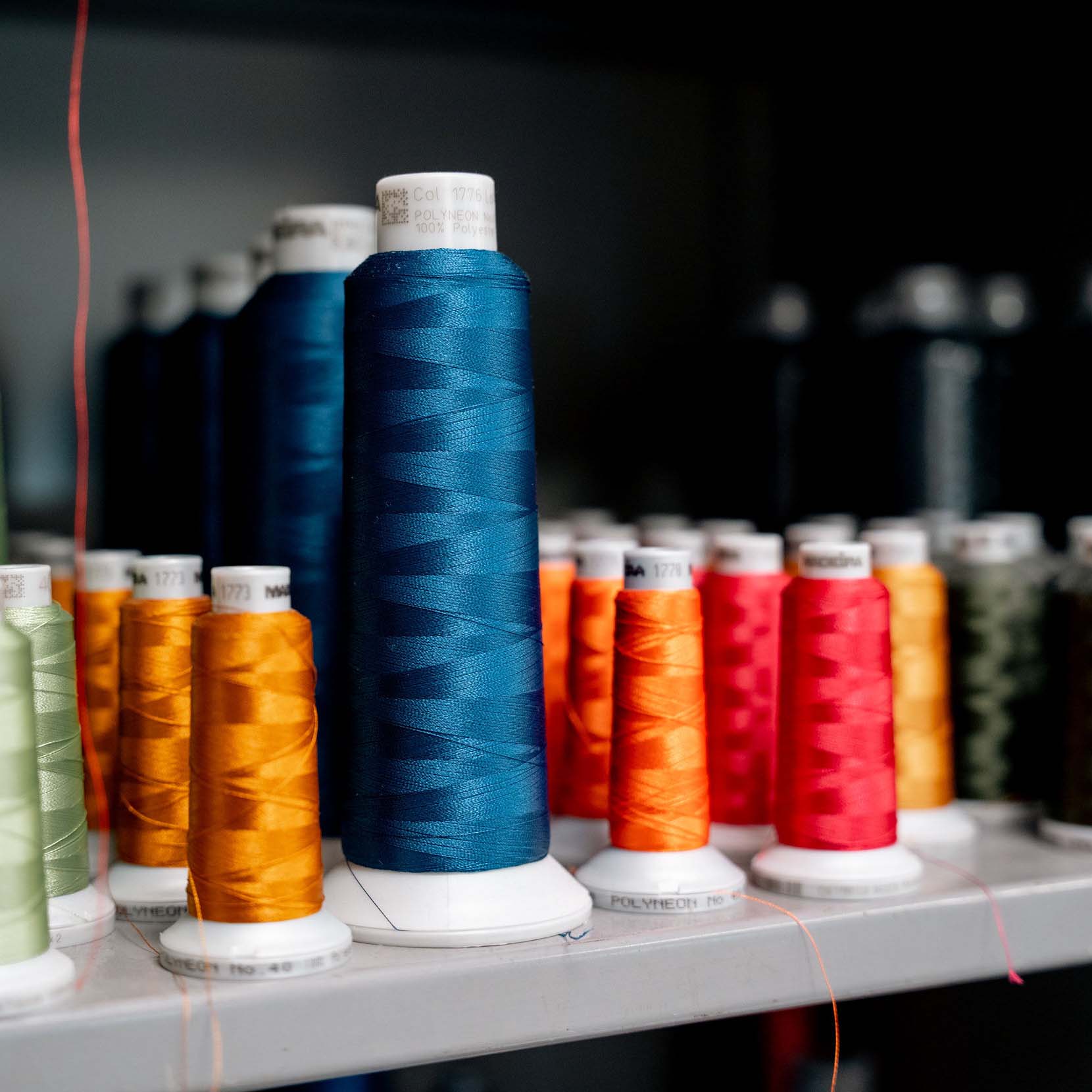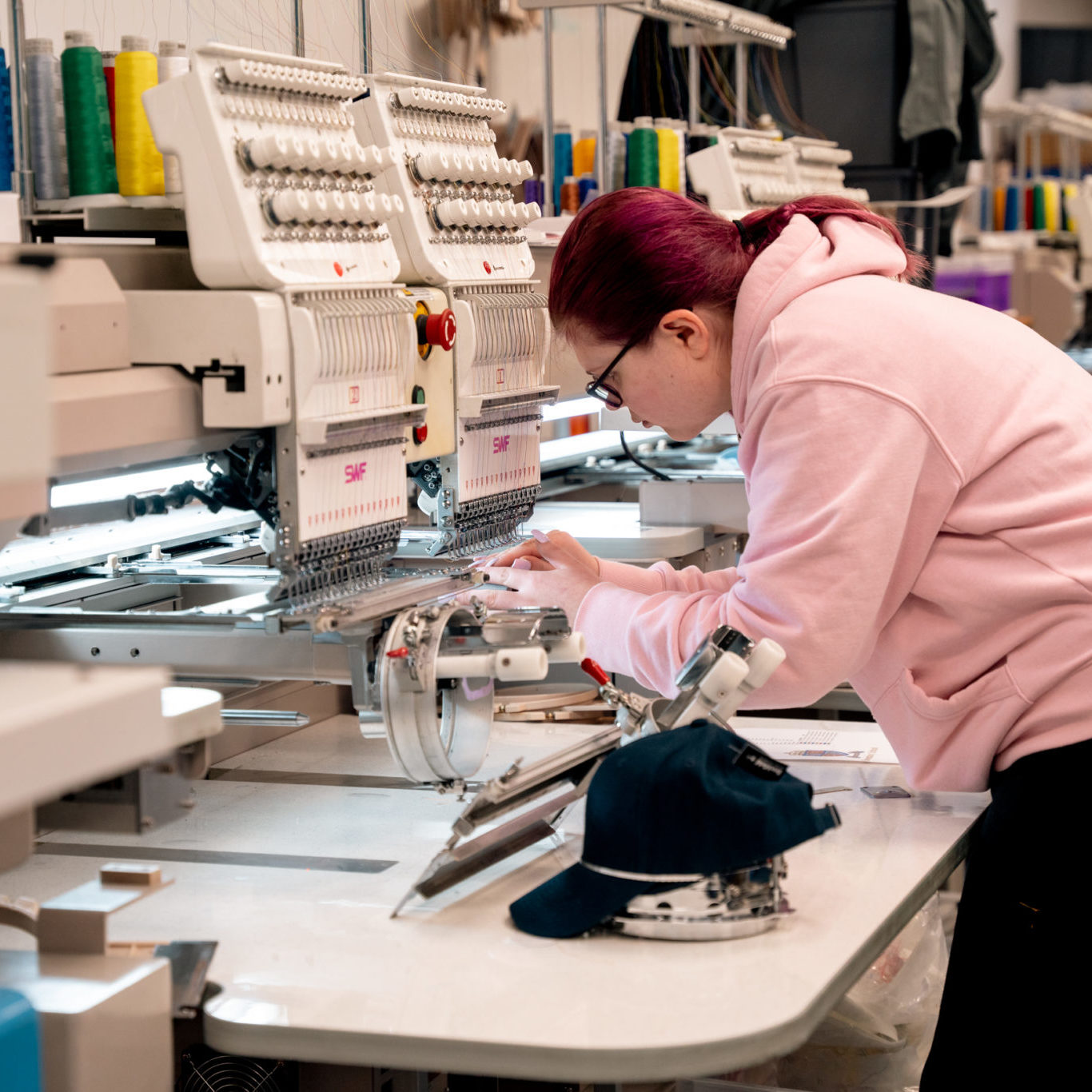 Looking to Revamp your Brand?
We have years of experience in evolving, and completely recrafting brands. Whether you need only a tweak to your logo, or you want the whole shebang – we can help. Check out more of our work here or, to discuss your needs, drop us a message to book a call.