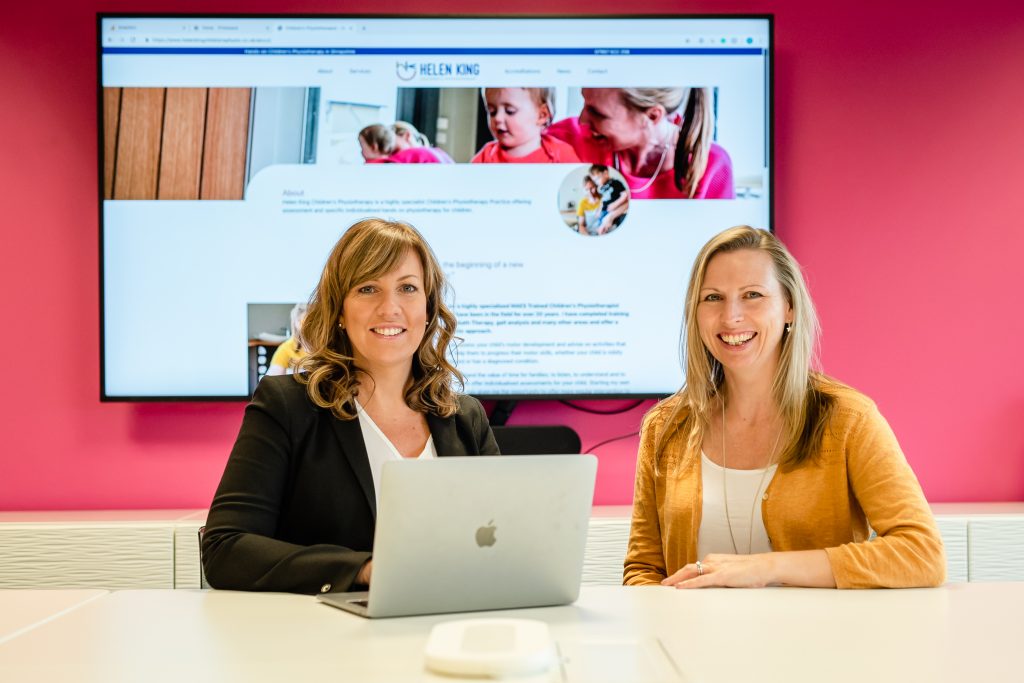 Our team at Reech have designed and developed a new brand, and bespoke website for a local Shrewsbury business: Helen King's Children's Physiotherapy!
Here at Reech, we work with a wide range of local, independent and start-up Shropshire businesses. We like working with an array of clients across Shropshire and the West Midlands, working on new brands, bespoke websites and a range of online and offline marketing materials. Reech is an agency that not only works with large Shropshire businesses but also works with smaller, start-ups.
Our team love to support individuals on their journey of creating a business in Shropshire – we're an agency that's in Shropshire for Shropshire!

We recently completed a project for a local start-up business in Shrewsbury – Helen Kings Children's Physiotherapy. Helen King's Children's Physiotherapy is a highly specialist Children's Physiotherapy Practice offering assessment and specific individualised, hands-on physiotherapy for children.
Branding, website and photography
Helen King's business required a brand, a bespoke website (to display all of her services) and a photography shoot to capture the essence of her business. Helen's business promotes a friendly and intimate working environment, working alongside children with neuro-development conditions and therefore required an approachable and loving logo that people could trust.
I am so pleased with my website! I wanted the brand to be both professional and have a personal touch, which the team captured perfectly. The team helped with all aspects of the website which, for me, was vital having come from a healthcare background. My website needed to match clinical expertise. The branding and photography are just perfect. It has been a fantastic investment, thank you to Dena and the whole team.

Helen King
This was such a lovely project to work on. It required a new brand identity, logo and a bespoke website that could be used to display Helen King's services and skills across her very own platform. The website and logo designed for Helen King reflected her friendly and welcoming working environment. We understand how important it is for every business to portray themselves effectively to their target market and that's why we take the time to research and comprehend any business's philosophy to produce the best possible brand and website that truly reflects the companies values and aims.

Dena Evans, Creative Director at Reech