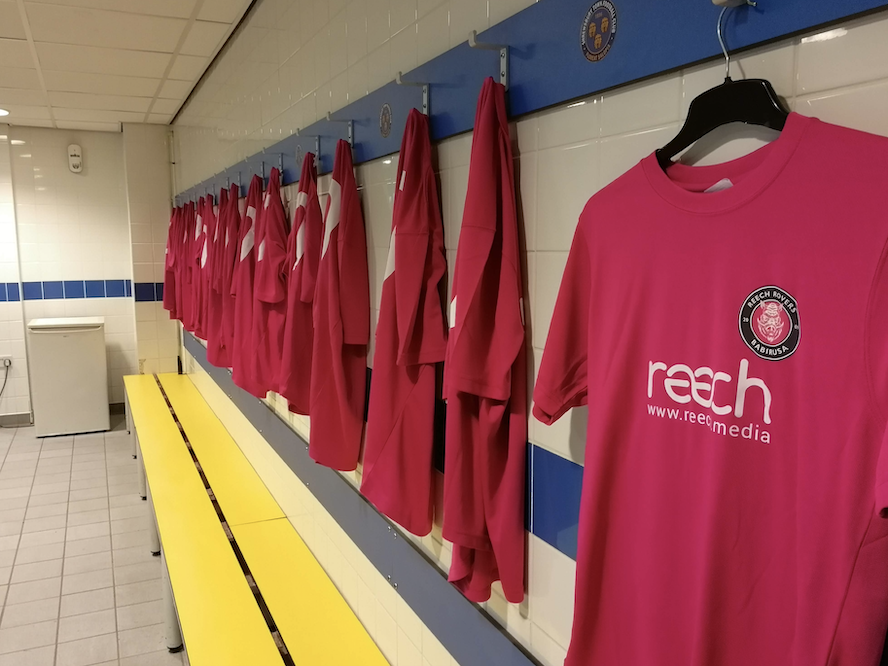 Reech Rovers compete in Play on the Pitch tournament held by Shrewsbury Town in the Community!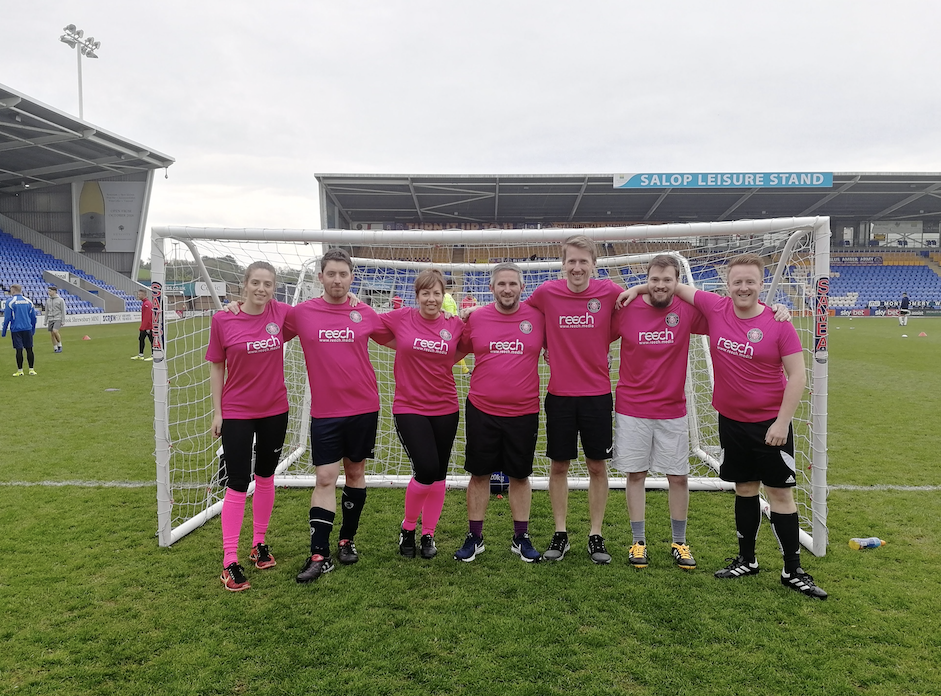 Play on the Pitch' is a 5-a-side football tournament for local Shropshire businesses to play on the pitch at the Montgomery Waters Meadow and raise money for the community and all their charitable projects.
The tournament consisted of 18 teams from businesses across Shropshire including; Salop Leisure, Shropshire Police, Hatfield Landrover, Timberkit, Technocover, ABP Beef, Fortis Sport, P&G Carpentry, Greenhous, FBC Manby Bowler and Timbermake.
Reech Rovers team of seven included:
Managing Director, Rob Hughes, as Midfielder
Technical Director, James Brinkler as Goalkeeper
Creative Director, Dena Evans as Defender
Marketing Manager, Jon Gidney as Striker
Senior Developer, Chris Murray as Defender
Content Creator, Katie Jones as Striker
Graphic Designer, Jonny Varrall as Midfielder
The tournament was broken down into four categories with four teams in each category. The winners of each category went through to the quarter-finals and then the semi-finals until there was a winner.
Play on the Pitch was an incredible event! My team did a great job, scoring some amazing goals against a number of skilled teams. We love working with Shrewsbury Town in the Community and the Football Club, so we were really excited to get involved. The tournament is a great way to bring businesses together to relax and have fun whilst raising money for a great organisation.

Rob Hughes, Managing Director at Reech
Congratulations to the winners of the tournament, Salop Leisure!