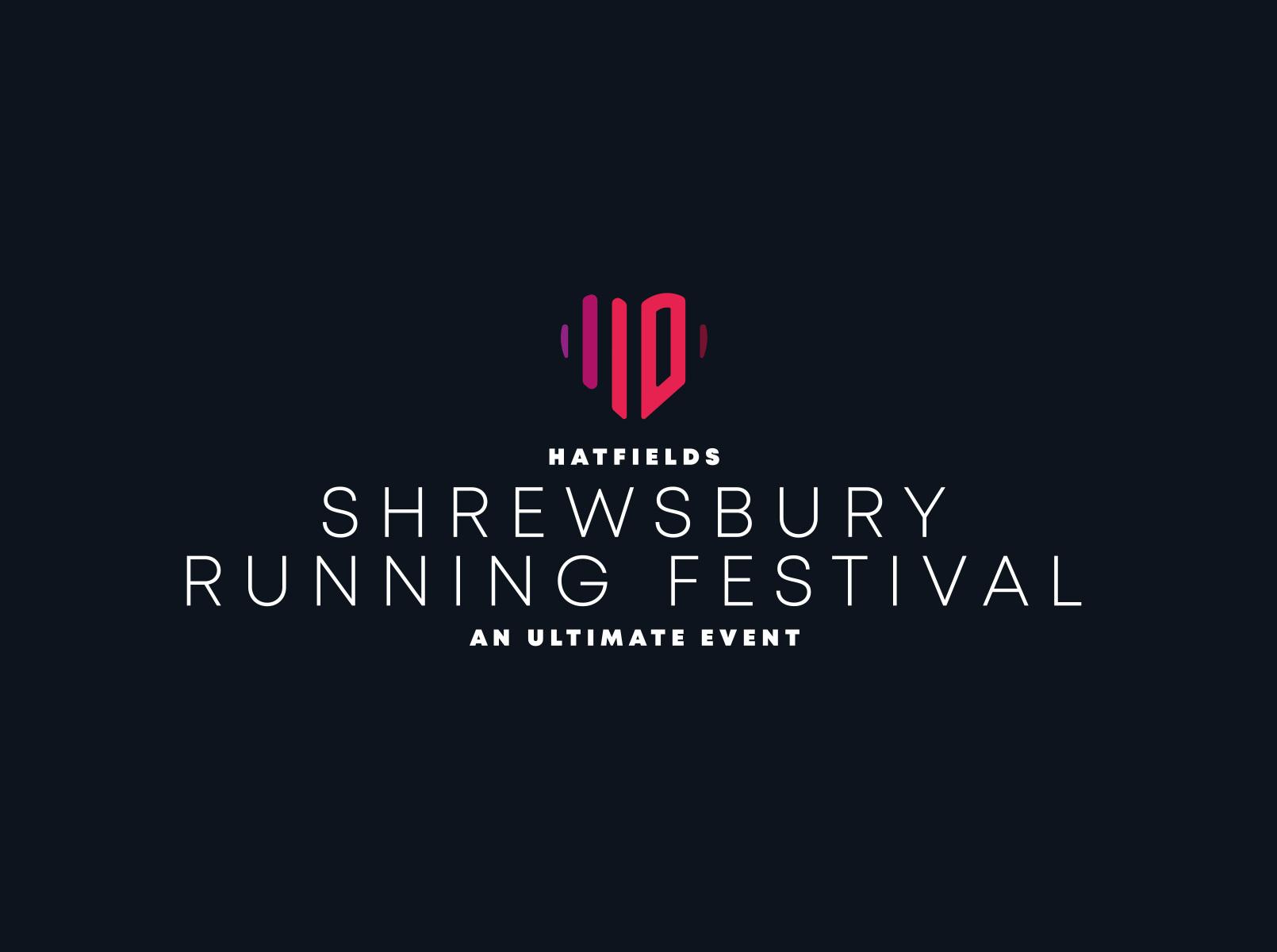 This weekend is the much-anticipated Shrewsbury 10K event! At Reech we believe passionately in supporting local initiatives and the perfect way to do this recently has been by sponsoring the Shrewsbury 10k part of the Running Festival by Ultimate Fitness. 2000 people are ticketed to join in the race this weekend, Sunday 22nd August 2021.
By investing in this event, we will be helping to bring more footfall into Shrewsbury's independent businesses, something we understand has been sorely needed following the pandemic. The Shrewsbury 10k is also the perfect event for people to come together following this challenging time, and as running has such a positive impact on people's wellbeing, we were determined to put our skills to use to make this event a success for the residents of Shropshire and beyond.
It's not just the last 18 months that has inspired Reech to support local events and campaigns, this is our third year sponsoring the Shrewsbury 10k. Many runners taking part are doing so to raise money for a huge variety of charities. Knowing that the more people who take part in the event, the more charities will get much needed support, has always been a driving force for the team to provide the best possible marketing for the run.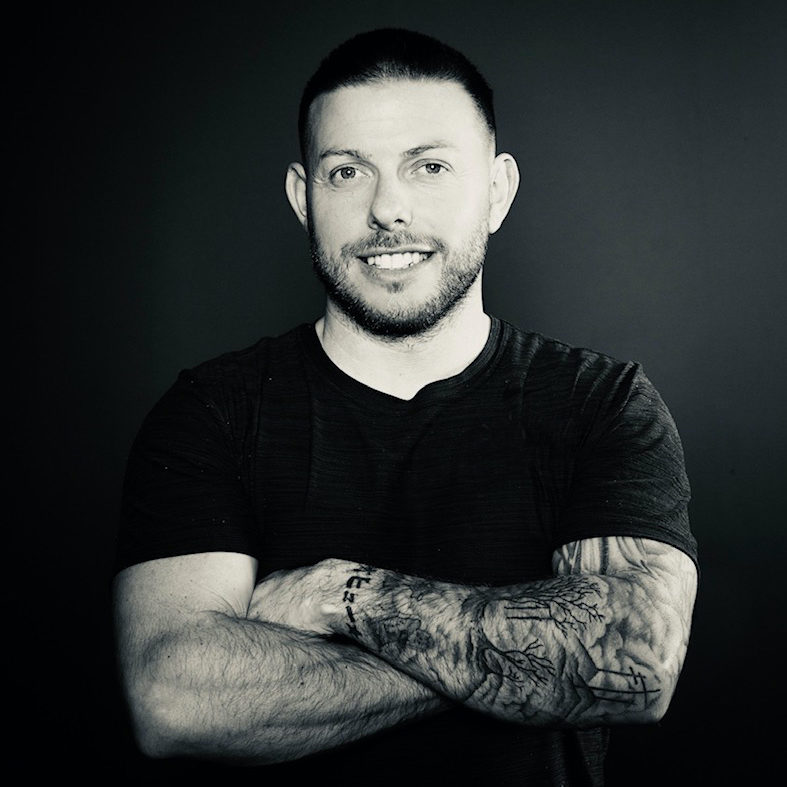 Simon Macdonald, Founder and Director of Ultimate Fitness says:
'We love working with the team at Reech, their enthusiasm and creativity really helps us to bring Shrewsbury 10K to life every year. We are so thankful for their continued support.'
See more about our working relationship with Ultimate Fitness.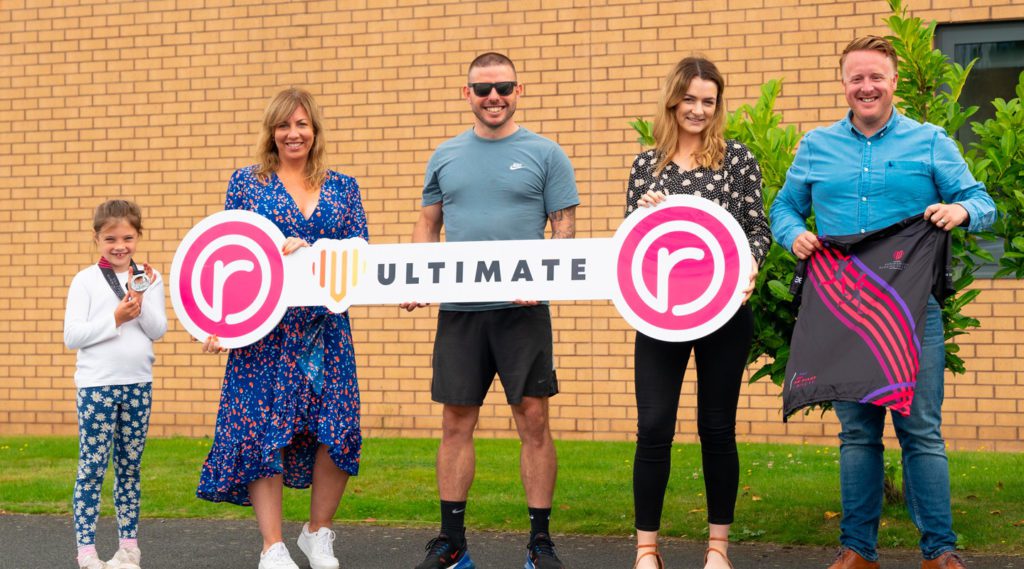 Our creative team have designed several assets that have been instrumental in promoting the Ultimate Fitness Running Festival: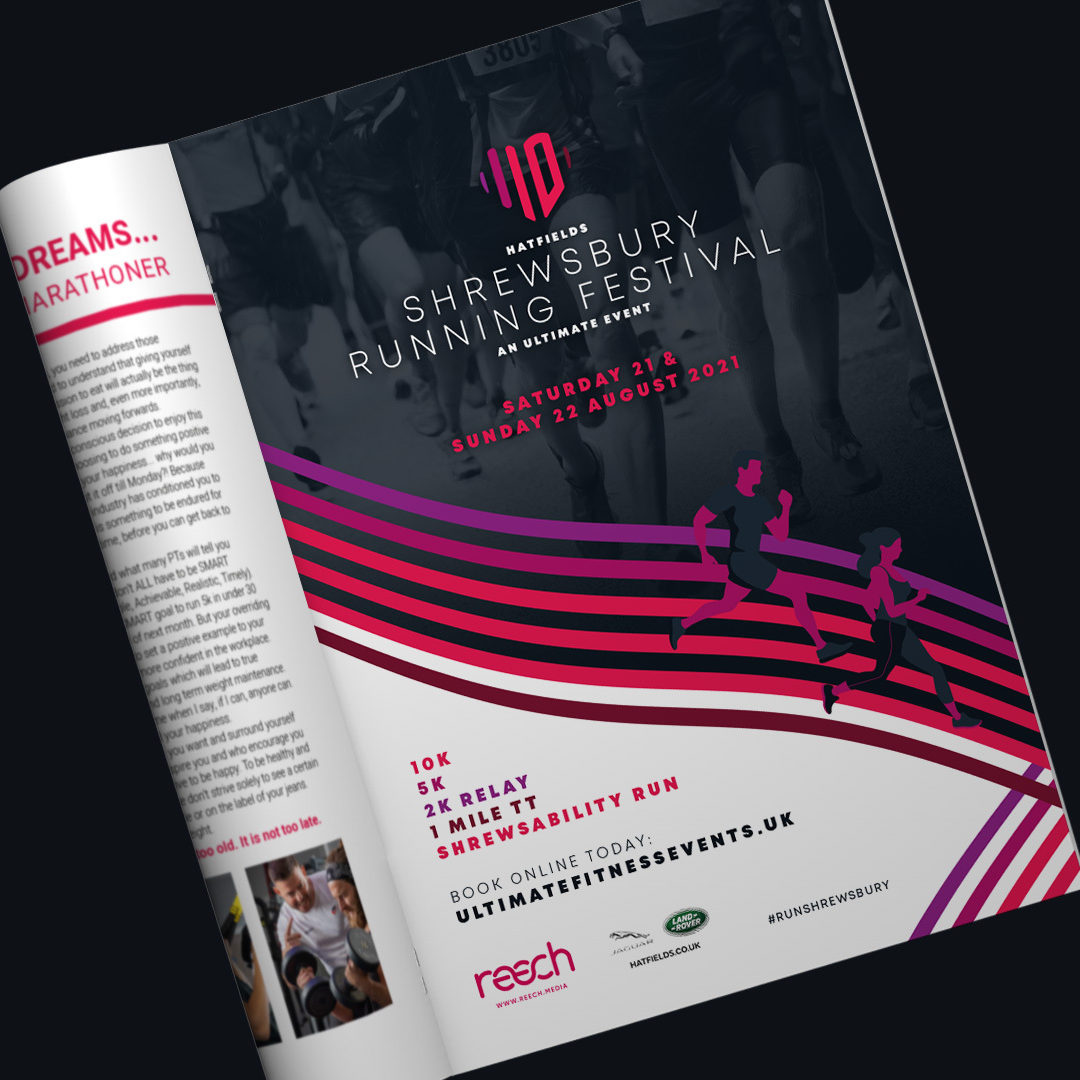 Advertising
The team got their creative juices flowing by beginning with the branding, designing the overarching branding for the event, followed by designing advertisements to help get the 2000+ people to the starting line!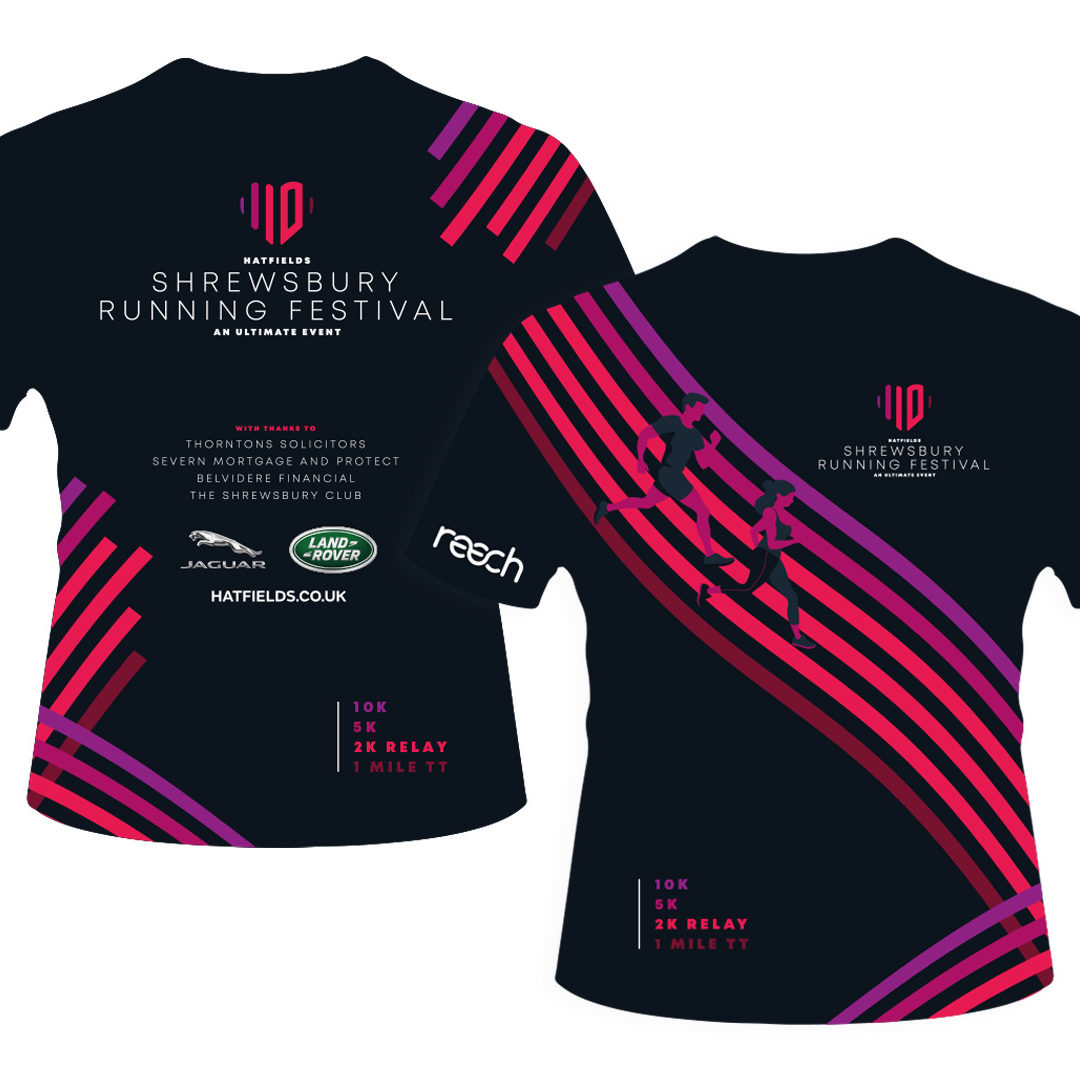 Race Day Materials!
Every participant will receive their running t-shirt, designed, and sponsored by Reech, as well as their sticker to show they took part in the event.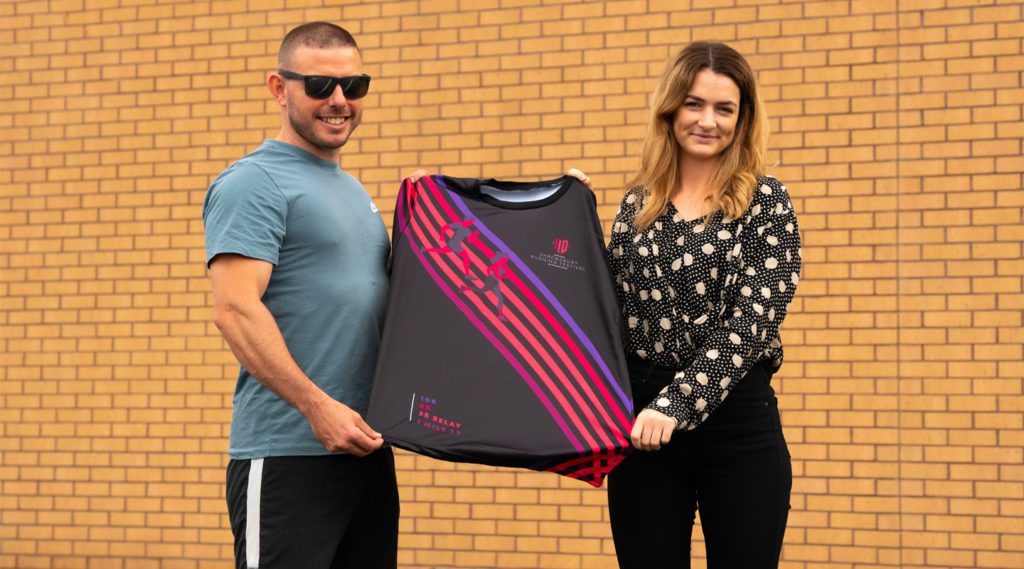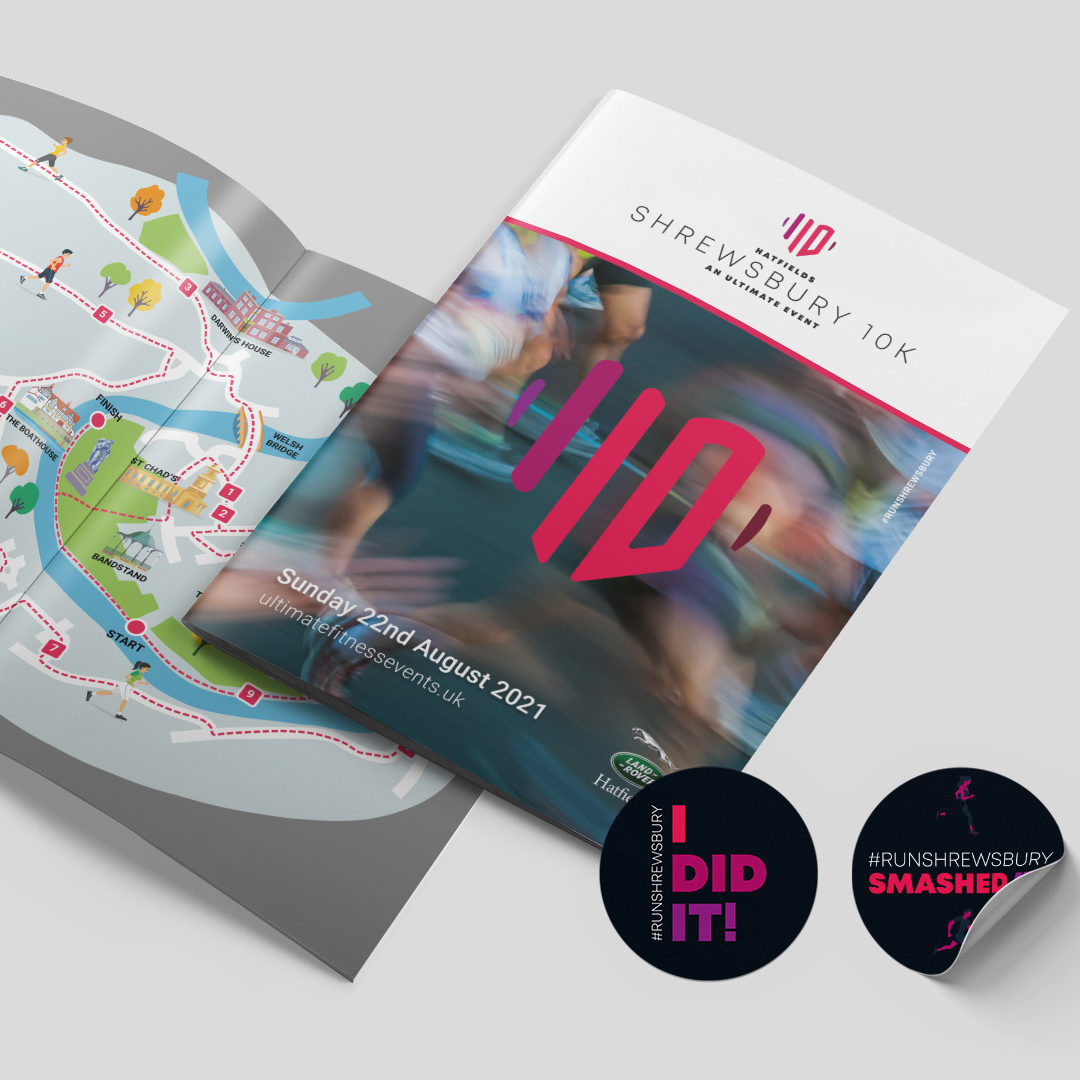 Literature
The team designed the Shrewsbury 10k Programme, ensuring every runner and spectator knows the day's line up. We also put together the map outlining the 10K route so no runner gets lost on the way!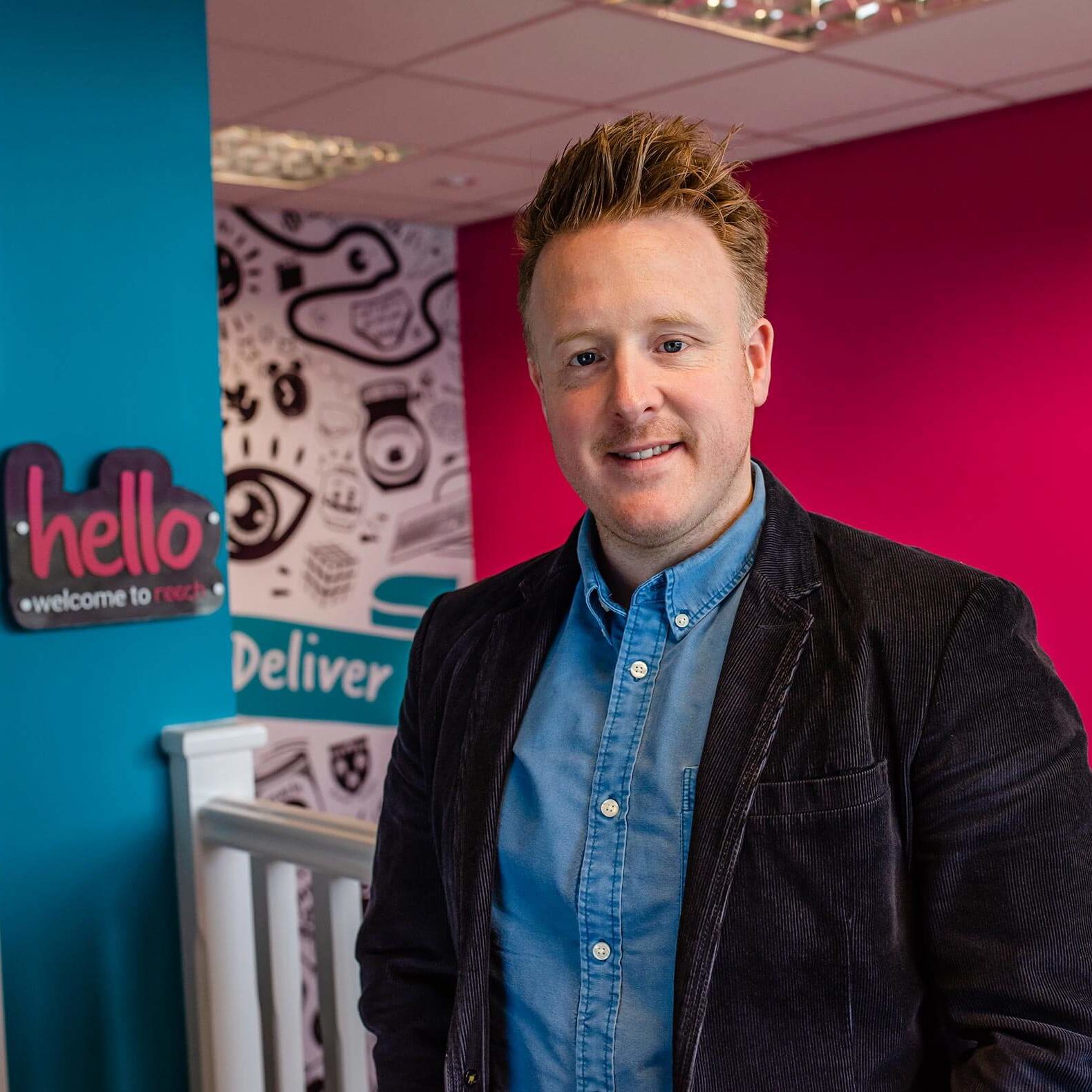 Rob Hughes, founder and Managing Director of Reech Media says:
'The Shrewsbury 10k is an important event to both businesses and individuals in the local community, and we are proud to support Ultimate in its success. Mine and my team's ethos is to always look for ways to give back to our local community, and we are honoured to be a part of this amazing event.'
Our sponsorship of this event also continues our long-running working relationship with Ultimate Fitness, as their marketing partner. Since launching their new brand and website last summer, we have continued to work alongside Founder, Si MacDonald, on new services and events to emerge from Ultimate.
Faye Hudson, Client Relationship Manager, will be donning her running shoes for the weekend and representing Reech! We wish Faye, and everyone taking part in the run the best of luck, and we hope you enjoy this fantastic opportunity for our community to come together once again.