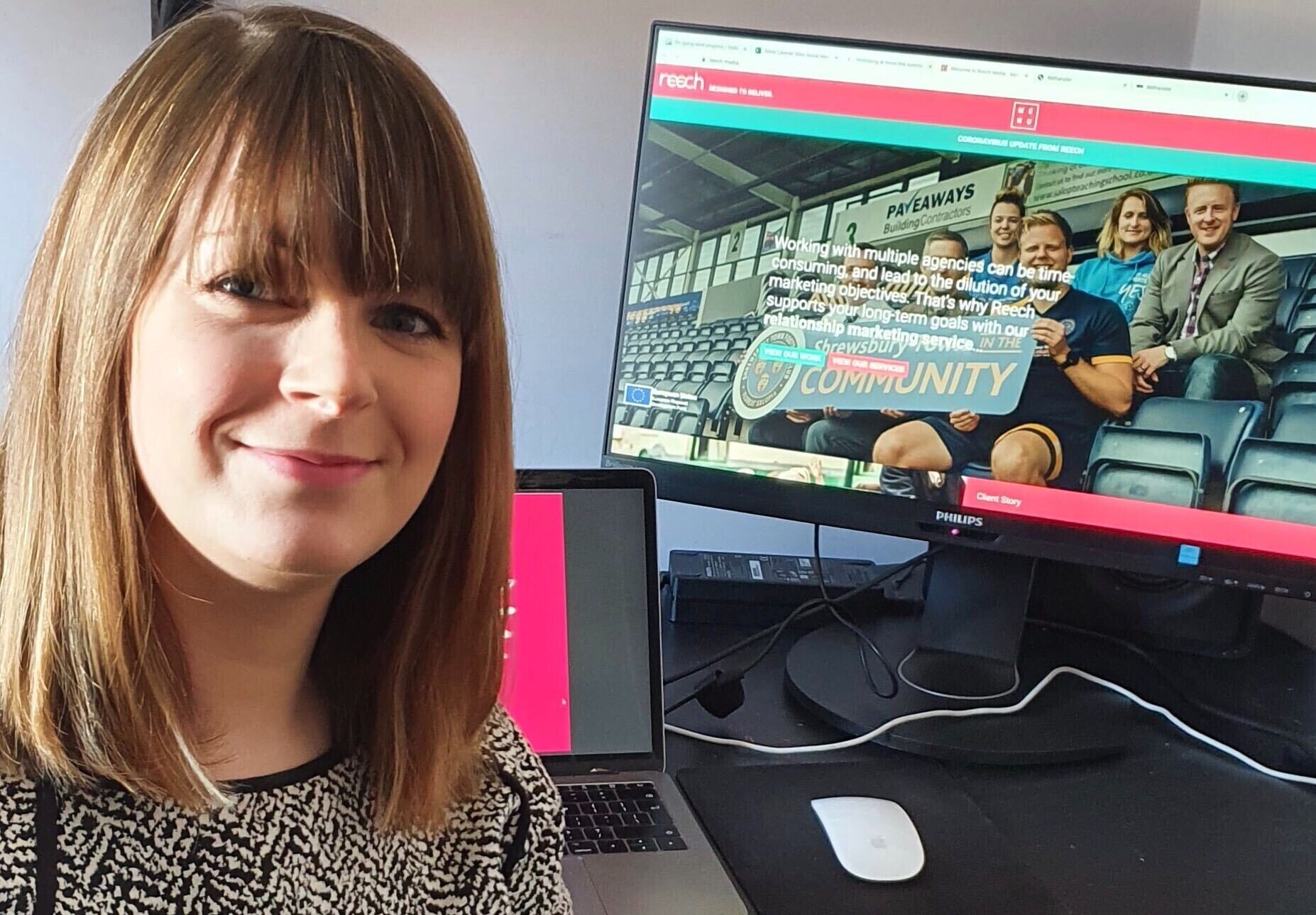 We're proud to welcome Digital Marketing Manager, Suzanne McNicholas, to Reech.
Suzanne joins Reech with a strong marketing background, with 10 years of experience working within industries including IT distribution and the logistics and warehousing. Within her past roles, Suzanne has primarily focused on digital marketing messaging for a variety of audiences, including web and social media.
We've been providing a wide range of design and marketing services to our clients for 10 years now, but the one missing link has been the expertise to manage social media campaigns for our clients. As Reech's Digital Marketing Manager, Suzanne will be launching our new and exciting, fully managed social media service!
Suzanne will be working closely with Reech clients to outline their current social media and digital marketing offering and will help them to develop a concise social media marketing plan, fully managed by Reech, to help clients reach their business goals, grow their brand and rocket website traffic. Suzanne will also be working with new and existing clients to develop other aspects of their digital marketing campaigns, including website development and email campaigns.
I've always been drawn mostly to the digital side of marketing, which is so crucial for businesses now as consumers spend more time browsing and purchasing digitally than ever before. This is such an exciting time to be joining the Reech team, with our new social media management service launching soon, and I can't wait to help new and existing customers build on their social branding and communication.

Suzanne McNicholas, Digital Marketing Manager
We're excited to welcome Suzanne to the expanding team here at Reech. Suzanne is joining to oversee all elements of our Digital Marketing offering, including Social Media Management and SEO, and will provide expert guidance to both new and existing clients.

Rob Hughes, Managing Director