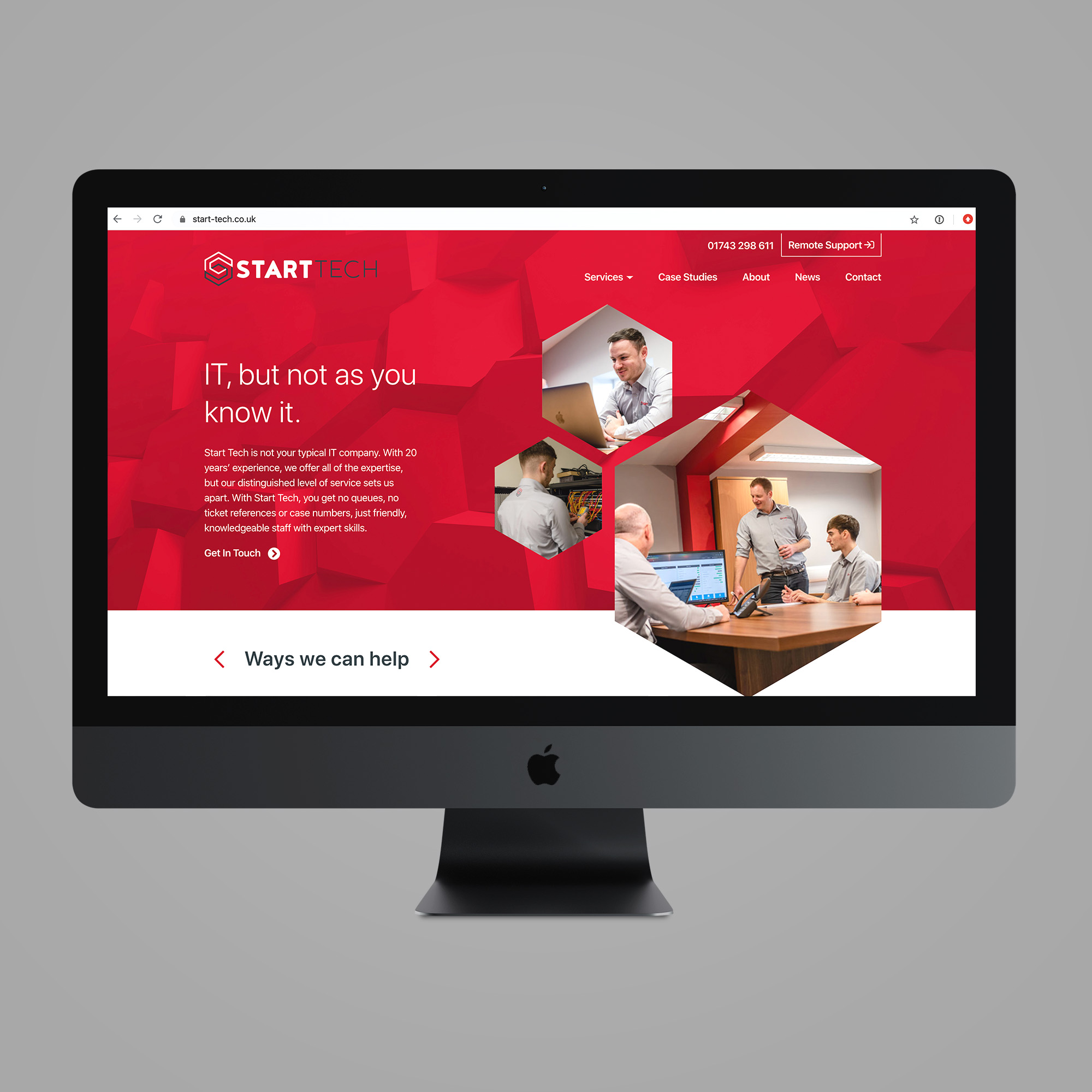 We're proud to have developed an exciting new brand identity and website for Start Tech!
Following the successful merge of Start Technology with Loud Mouth Phones, the company wanted a distinctive new image and identity to celebrate its new beginnings. This involved the development of new brand design, messaging and company website, merging all services from the two companies under one umbrella – Start Tech.
Start Tech chose us to create a brand that reflected the two strands of the business. The end result is a brand for an all-inclusive IT, telephony and digitally managed system for businesses.
Other elements of the project included…
Logo design
Brand messaging and tone-of-voice
Bespoke photography for use on Start Tech's new website and future marketing assets
Website content development
Business stationery design
About Start Tech…
Start Tech is not your typical IT company. With over 20 years of experience within IT, their team provides a wealth of expertise to their customers, but what sets them apart is their impeccable customer service. Customers won't experience lengthy queues, case numbers or ticketing systems – instead, they'll experience a personal, friendly and approachable service, allowing clients to focus on their business, with peace of mind their IT and telephony systems are supported. For more information, please visit their website by clicking here.
Future plans…
As the marketing partner for Start Tech, we will continue helping the company engage with both existing and prospective customers through the development and management of email campaigns, social media, videos and more… watch this space!