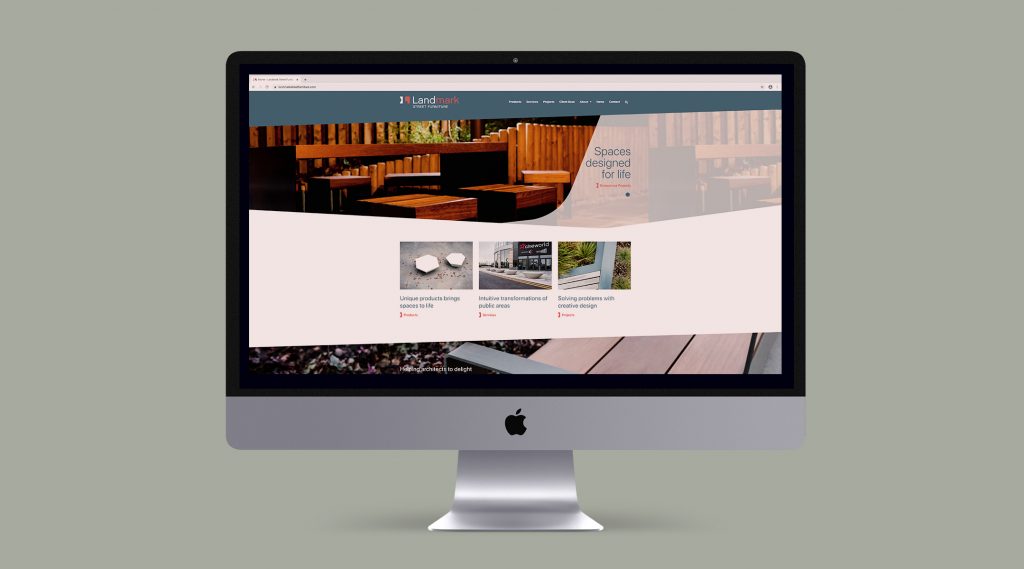 We are incredibly proud to create new branding and a stunning bespoke website for Landmark Street Furniture!
We have worked closely with Robert Hawgood, Director at Landmark Street Furniture, to design, develop and launch a full branding identity, marketing materials and bespoke website offering a full catalogue of their products on offer.
Trademarked branding…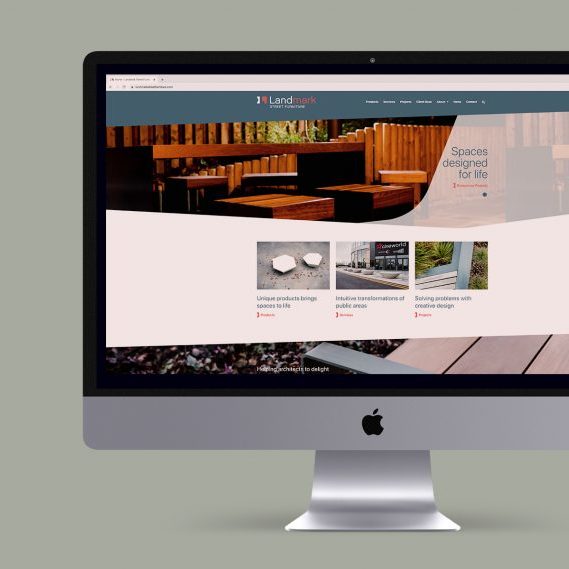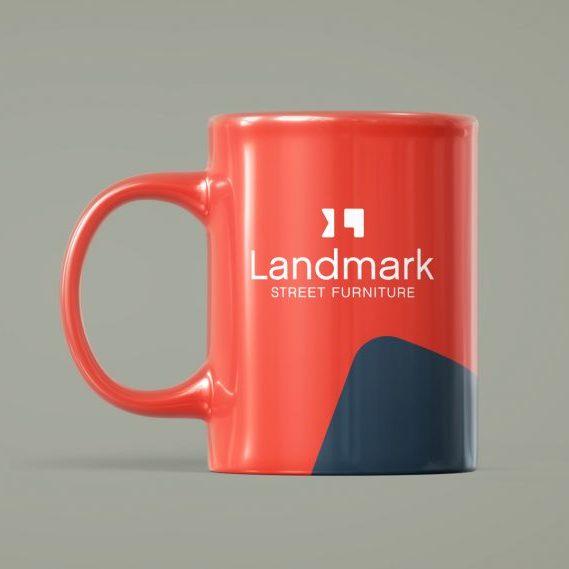 Previously known as Landmark Landscaping Systems, Landmark Street Furniture is a well-known and top provider of beautifully crafted street furniture in the UK. As part of the branding process, we were chosen by Landmark to rename and develop new branding. This resulted initially in the creation of the new company name, Landmark Street Furniture.
The development of the branding itself including the logo was meticulously designed and styled by our design team. As part of the brief, they were tasked with creating a brand that depicted their product range and services, being a mixture of modern, contemporary, creative and abstract.
The result was a brand that did just that; the logo mark was created with a representation of the abstract buildings, furniture and landscape solutions that the client has to offer, encapsulated on a 2D map with interconnecting shapes. The conscious L within the negative space has all culminated in this fresh and unique look for Landmark Street Furniture.
The branding was created to be fluid and a mark to represent different things to different people, as well as ultimately being creative, professional and strong. This has also extended into the branding assets and colour palette associated with the new branding identity of the business. Since the creation of the branding, Landmark Street Furniture has gone on to trademark the company and its new branding.
The new branding that has been designed has been used to develop a range of marketing materials and assets, including:
Exhibition graphics
Brochure and printed collateral
Promotional materials
About Landmark Street Furniture…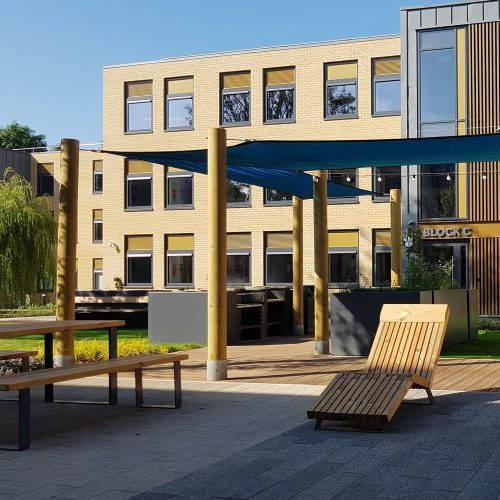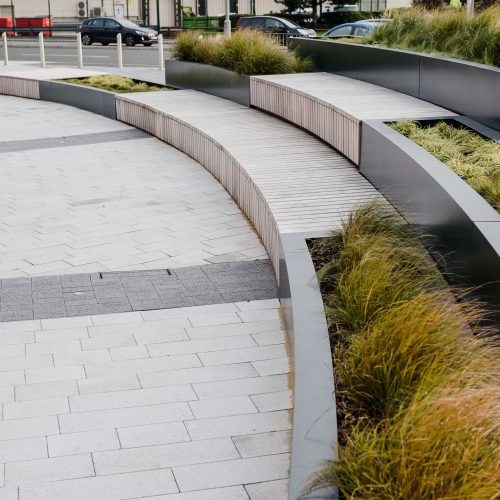 Landmark Street Furniture, previously known as Landmark Landscaping Systems, is known for all forms of exterior landscape products. More recently, the company has developed into one of the largest street furniture providers in the UK. Labelled for using innovative and creative materials, they are proud to provide a portfolio of traditional and modern products that encompass the complete palette of materials they use.
Product catalogue website…
Post-branding phase, our design team created the stunning visuals for Landmark's brand-new website. The design was developed to incorporate the smooth, sleek branding previously created. The website is bespoke in design, lifting the contemporary brandmark shapes and assets throughout its webpages. Abstract and contemporary shapes have been combined with stunning and personalised photography to further emphasise the intriguing and unique products that Landmark Street Furniture has to offer.
One of the website's key features is its extensive product catalogue, categorised by range. The products are displayed with multiple images to visually emphasise what's on offer, as well as displaying product specification, the option to download technical drawings, and branded PDF spec sheets to include within a specifier (typically an architect's) drawing pack.
We are extremely proud to have worked with Landmark Street Furniture in creating their stunning new branding and designing their branding materials, as well as create a website fully bespoke to their needs. It has been an exciting journey for us to develop a website with a full product catalogue that is home to the full range of products that Landmark Street Furniture has to offer. The website is a great example of how we incorporate modern designs and branding to create something both functional and truly unique to the needs of the client.

Rob Hughes, Managing Director at Reech