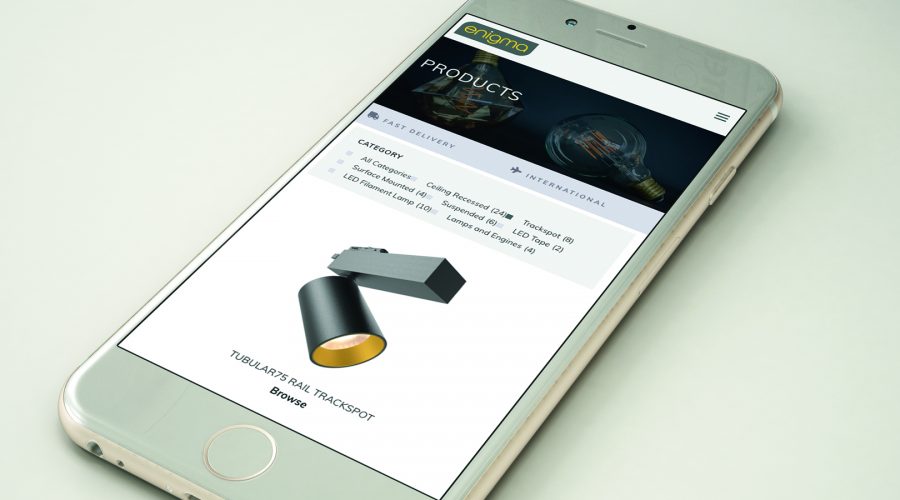 Reech is delighted to announce the launch of Enigma Lighting's new website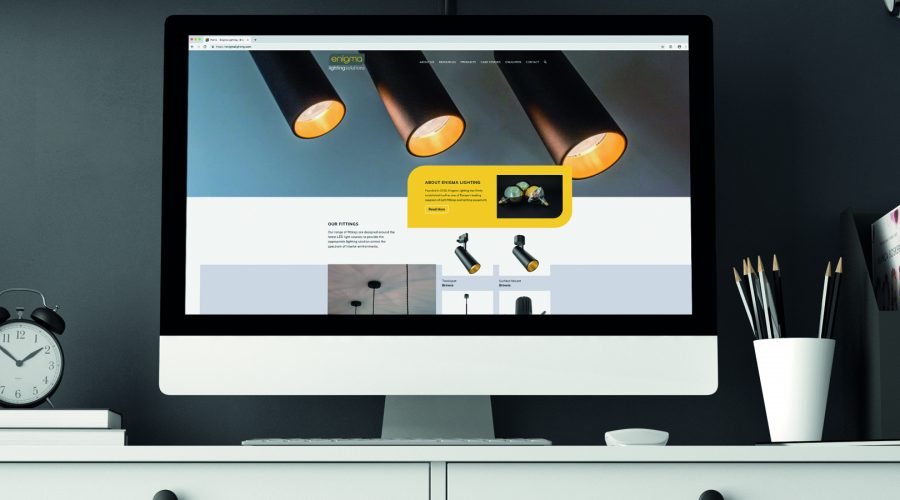 We have produced a new brand and mobile-friendly website for one of Europe's leading suppliers of light fittings, Enigma Lighting.
Enigma Lighting came to Reech looking to refresh its brand image and redesign and develop its next generation of website. Before Reech, Enigma felt they lacked a powerful brand identity which was highlighted throughout their website.
The old website felt outdated, slow to use and lacked the technological infrastructure required to support them as a dynamic and growing business. We modernised the old website, instrumenting their powerful personality throughout whilst also updating their core technologies to make the website faster, more responsive and utilising more effective SEO.
The updated experience allows visitors to easily browse or search Enigma's own brand of lighting stock with the ability to download specific lighting information such as installation instructions and CAD drawings.
A new brand identity for Enigma Lighting…
In addition to the website itself, we also enhanced Enigma's old brand, supplying them with a new and rejuvenated identity and logo which they have adopted companywide for both print and web. As part of the project, we also refreshed the site's photography and content, showing products off at their best and maintaining a tone of voice more in keeping with the company's new appearance and brand identity.
The design and development teams always relish working with contemporary and stylish brands such as Enigma Lighting. For the development team specifically, a highlight of this project was delivering an interactive specification tool. A completely bespoke solution which hides its technical complexity via user-centric design and browser-based logic.

The final website incorporates a minimalistic feel, which compliments the new brand perfectly, whilst beautiful new photography allows the products themselves to shine.

Chris Murray, Senior Developer at Reech