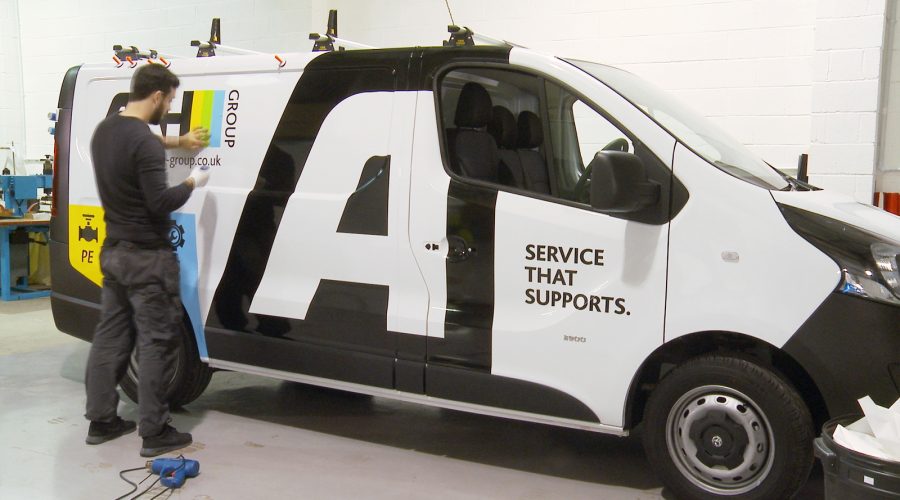 We are now more than halfway through our 10-month giveaway, donating £10,000 worth of our services to 10 Shropshire businesses and charities.
So far, we have given away new branding, a day's photography, our content creation services and a day's worth of graphic design. We would like to congratulate Jail House Tours for winning our June giveaway – the design and distribution of an email campaign.
Our service giveaway for July is the design of a bespoke vehicle wrap to help your business stand head and shoulders above your competition. For a chance to win this month's service, simply fill out the form below. Keep a look out as we will be announcing the winner on Wednesday 31st July.
How can a vehicle campaign help you?
Vehicle graphics/wraps are fast becoming one of the most effective forms of advertising on the road, helping to promote businesses both large and small. Reech will design a completely bespoke vehicle livery for your fleet, tailored for each vehicle size. Whatever your idea, for motor manufacturers and dealer groups, large or small businesses, it can be done – in fact, our top-class design team will come up with some ideas you probably haven't even thought of yet!
The increased business possibilities from this mobile exposure are limitless; a well-designed, brightly coloured vehicle creates an instant impression on the road and can be seen by an estimated 100,000 people per week.
We have designed branded vehicles for leading local businesses and charities such as:
Please note: The Vehicle Livery giveaway is the design only and excludes print production.