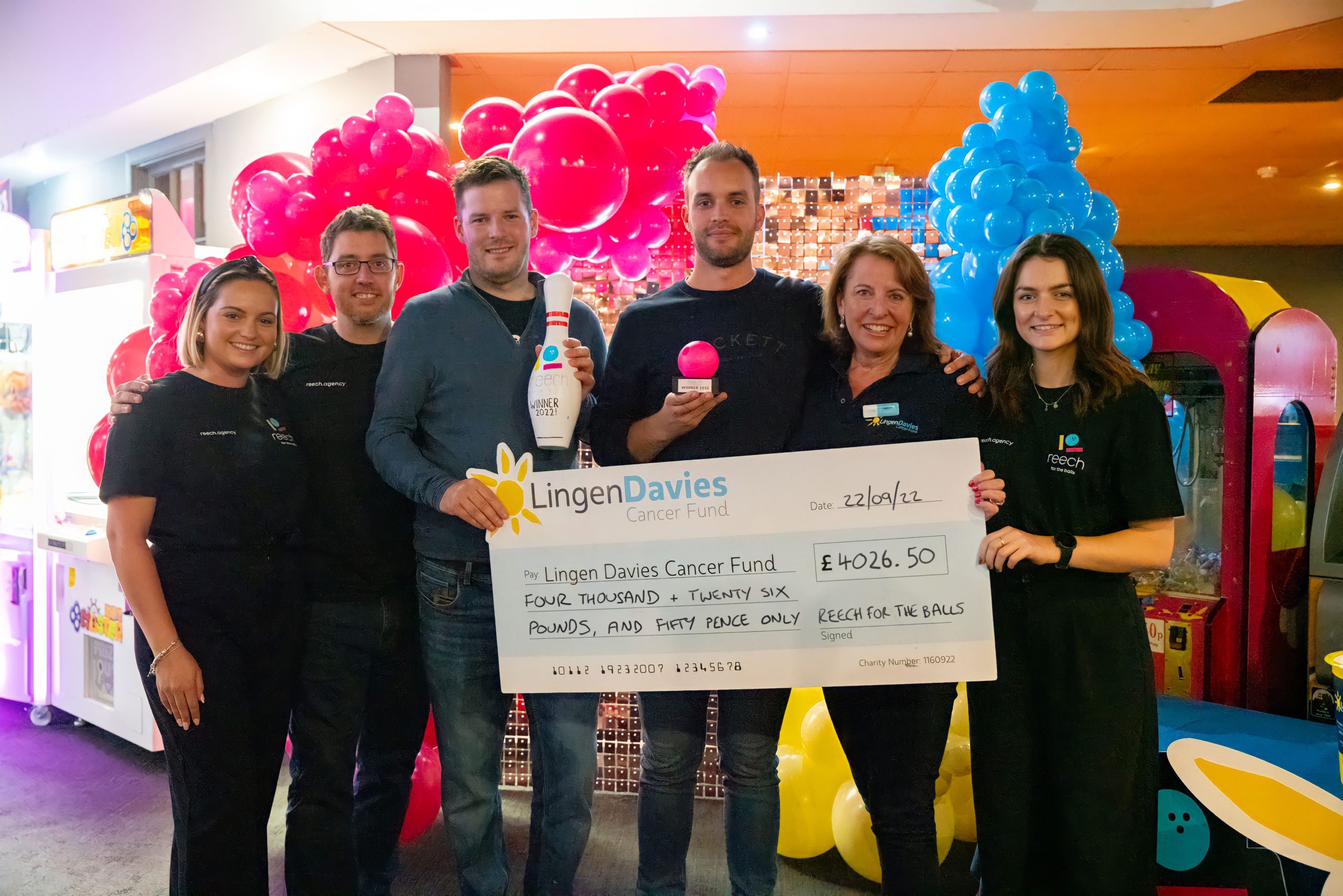 On 22nd of September 2022 we hosted our brand-new charity event, Reech for the Balls. The first event of its kind in the county, Reech for the Balls was designed in aid of Lingen Davies to raise awareness of prostate cancer. Businesses throughout Shropshire were welcome to come together for a fantastic cause.
Of the proceeds gathered at the event from the entry fee and raffle, a total of £4026.50 was raised and donated to Lingen Davies to support the amazing work they do for the community. The raffle was comprised of a wide range of prizes donated by their clients and companies throughout Shropshire. Some of these included:
2 x Tickets for a Prison Break at Shrewsbury Prison
Day's fishing for 2 and a free breakfast at Spring Lea Fishery
A day's marketing support worth £720 from Reech
30-minute massage from Lucy Wilde
Two bottles of wine from Tanners
Held at the Tenpin Bowling in Telford, this event was a great opportunity for local businesses to connect and learn about Lingen Davies and the effect of prostate cancer.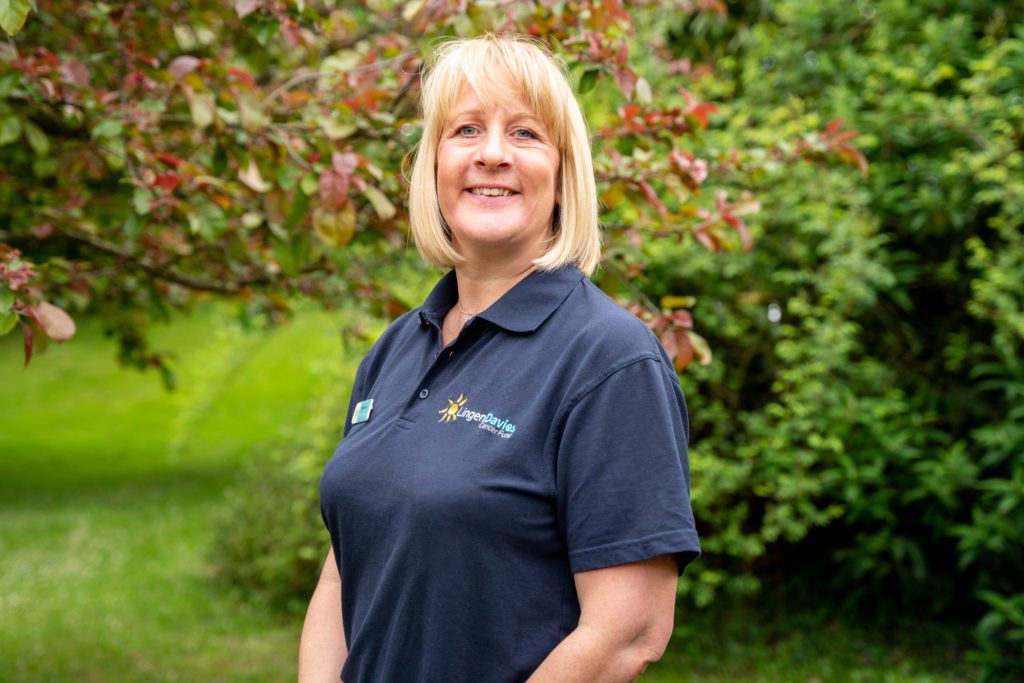 Helen Knight, Head of Fundraising at Lingen Davies, commented: "On behalf of everyone at Lingen Davies I would like to say a huge thank you to the team at Reech and everyone who took part in this brilliant event, raising such a phenomenal amount for charity. Proceeds from Reech for the Balls will go directly into funding our vital cancer awareness work – helping our supporters throughout Shropshire and Mid Wales spot the signs and symptoms of cancer. We strive to make a positive difference to those impacted by cancer in our community, and with one in two people currently getting cancer in their lifetime, the numbers we support only continue to rise.
"Our fundraising community never fails to create successful events for us, and Reech for the Balls promises to be a highlight of the calendar," she added.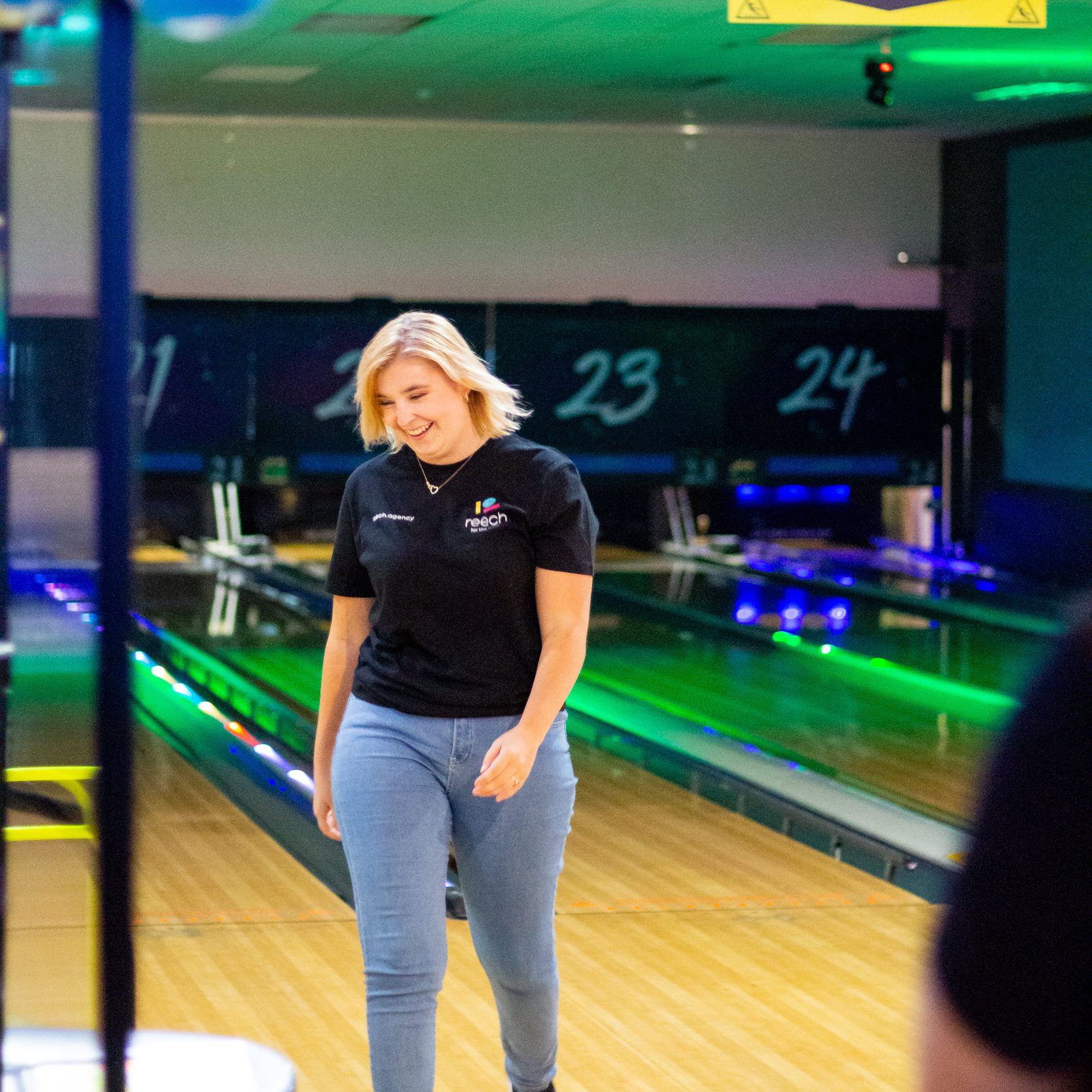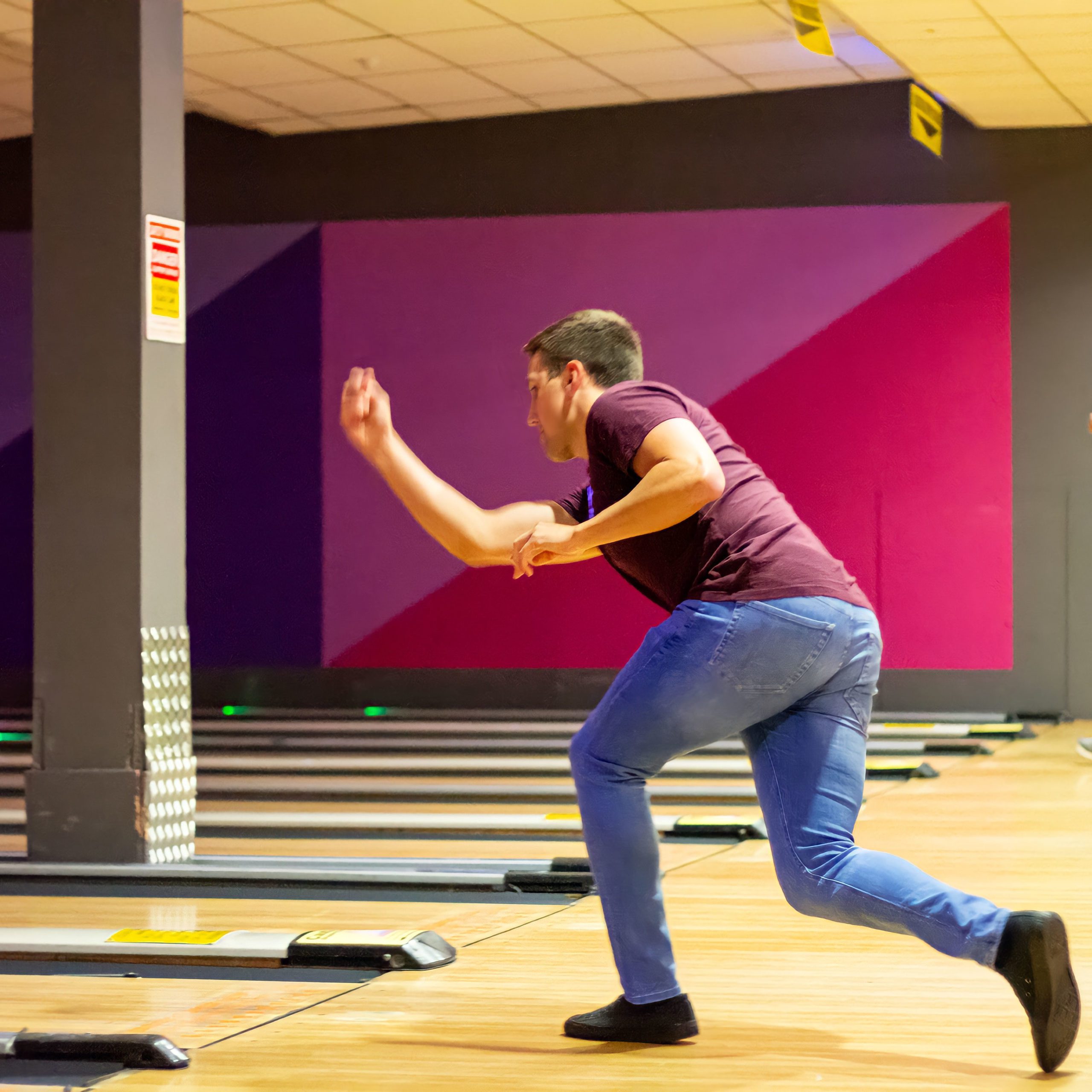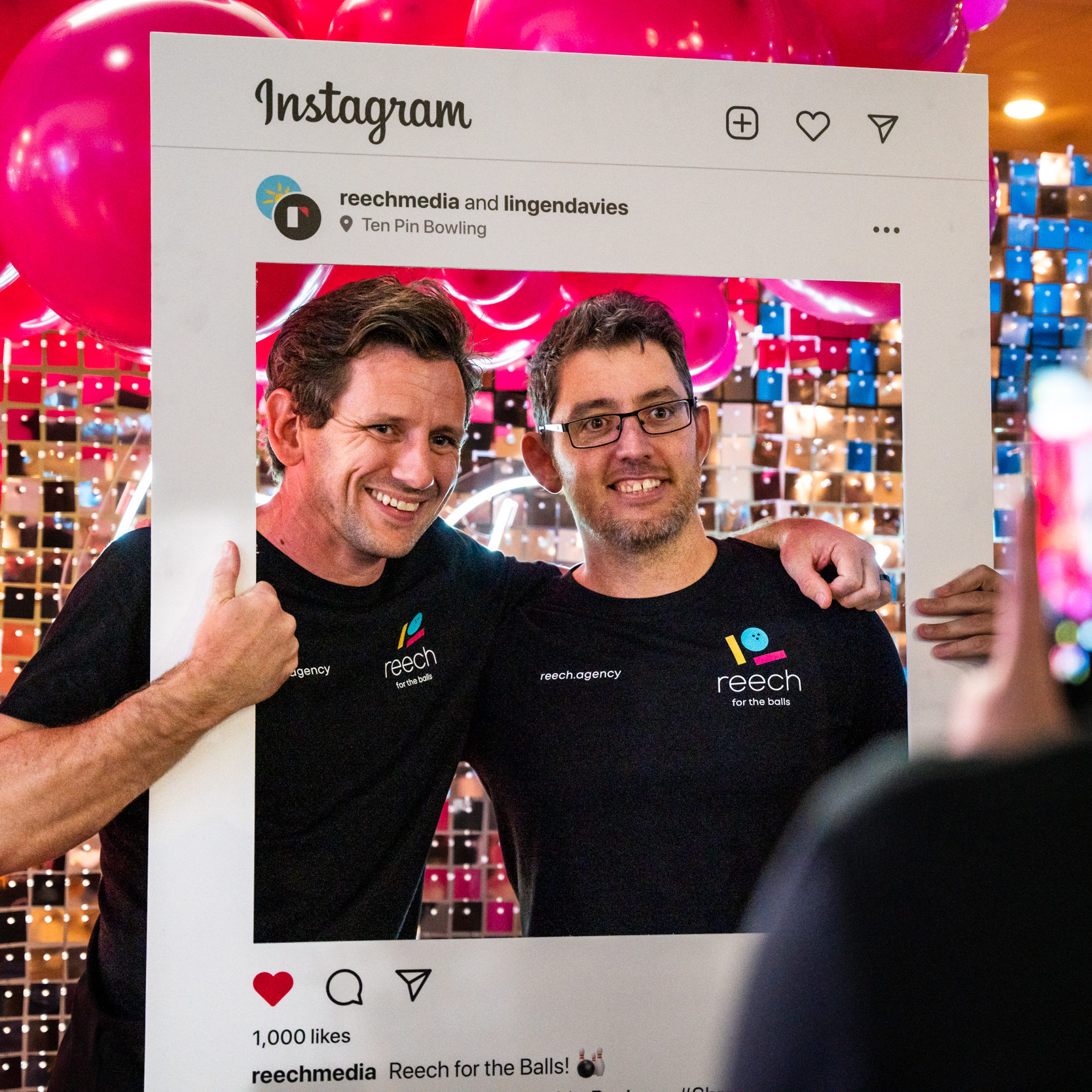 17 teams from businesses throughout Shropshire were welcomed to the event to flex their competitive spirit and compete head-to-head in the competition. The teams consisted of 6 players from the following companies:
Reech
Be Bold Media
CES Environmental
Radfield Home Care
Salop Leisure
Shropshire Chamber
Aaron & Partners
Azets
BlueHub
Shrewsbury Prison
Volvo
SBC Training
Jesmonite
Autocraft
Private Finance
Budgen Motors
Nock Deighton
McCartneys
The top 5 teams with the highest combined score then competed in a final match to win first place. Salop Leisure, Shrewsbury Prison, Jesmonite, Nock Deighton, and Private Finance were our final five and with a winning ceremony held after, it was the Salop Leisure team who claimed the first-place win, taking home with them an iconic pink bowling ball trophy kindly crafted by Jesmonite.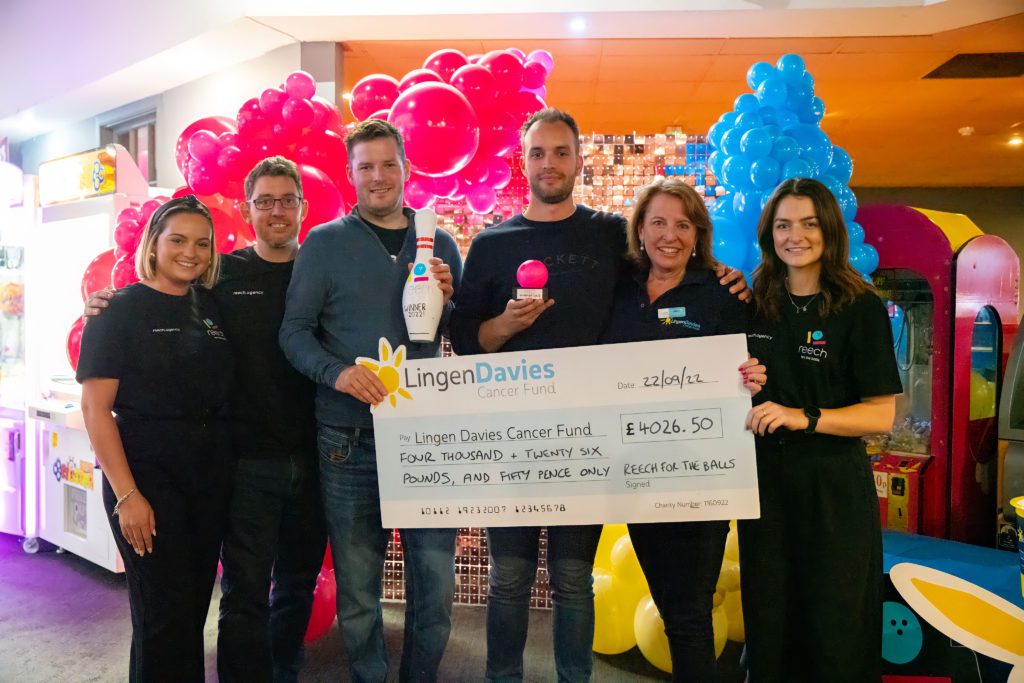 "As Lingen Davies' marketing partner, we at Reech were very excited to host this event to raise awareness of prostate cancer. It's been great to have the support of so many businesses throughout the county – not just our clients. We wanted to do something different for this charity and I think everyone who attended can agree it was a great evening. We're looking forward to the next event!" – Rob Hughes, MD, Reech