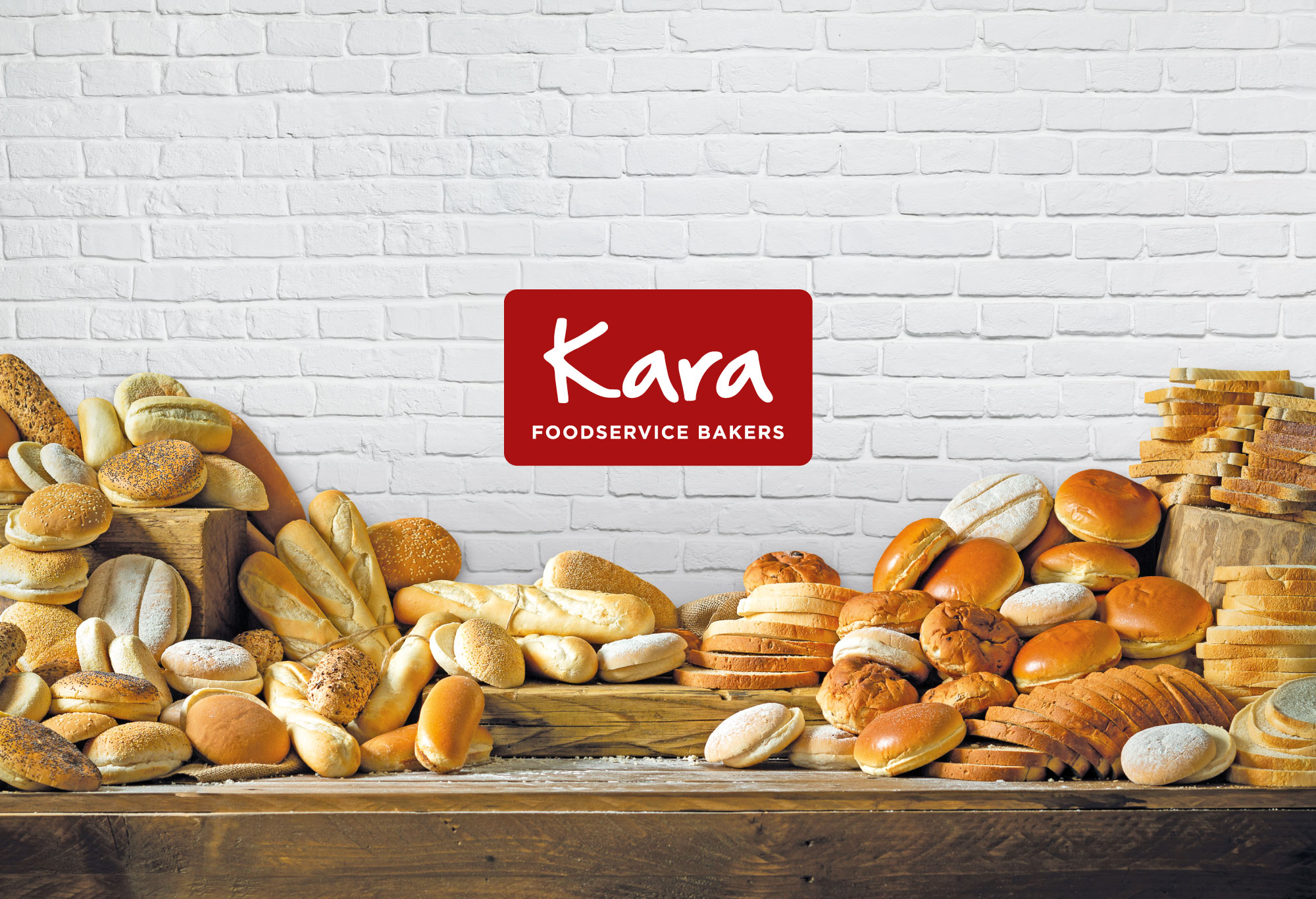 Since 2019 we've been working with Manchester based food manufacturer, Kara Foodservice, as their marketing partner. This year we're celebrating our third year working together and providing Kara with a wide range of services to help them meet their business objectives.
Kara Foodservice
For over 35 years, Kara Foodservice have been baking and supplying delicious wholesale bakery products. From their first floured bap, the brands portfolio of products has grown to include brioche buns, sandwich breads and carriers and vegan baked goods. Working with some of the biggest wholesalers in the industry, Kara's products can be found in a wide range of restaurants and supermarkets across the UK.
Print and packaging design
When our relationship first began, we supported Kara through photography, videography, and print design services to help increase their national presence. Since our first project, as an agency we've worked on a wide range of print materials for Kara, including sector specific product guides, product brochures, exhibition stands and business stationery. We've also supported with our expert packaging design services, creating enticing packaging designs for a selection of Kara's products, such as their muffin range.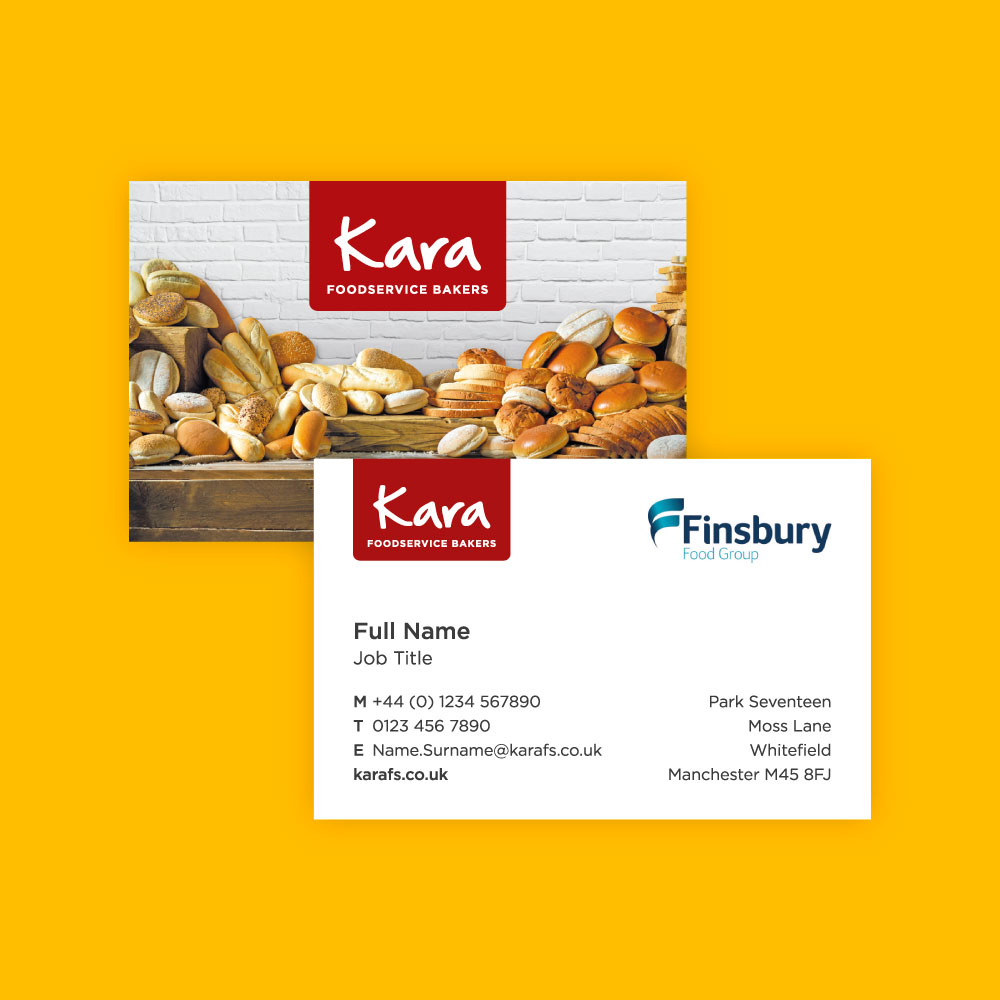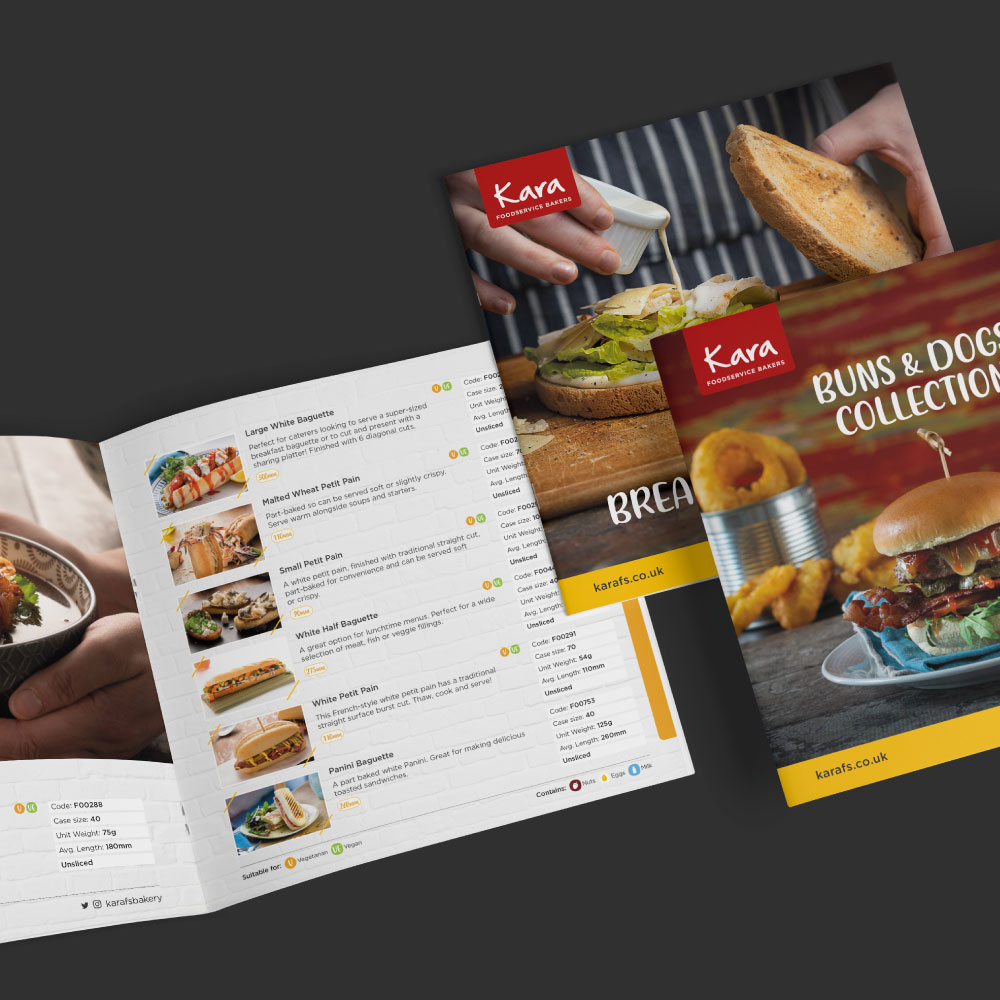 Bespoke website development
In 2020 Kara Foodservice launched a new website but internally, they felt that their website could do more in terms of increasing their online visibility and boosting their lead generation. We pitched a brand-new website which not only would boost online traffic for prospective customers but would also make navigating their website easier for their existing audience.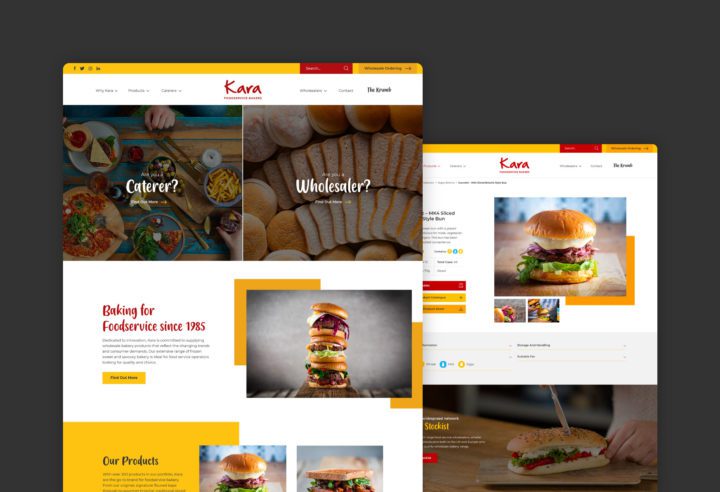 We designed and developed a bespoke WordPress website for Kara which has journeys that work for their two different audiences: wholesalers and caterers. For wholesalers, it was important that users could easily find the range of products available and, for prospective customers, learn more about how they could become a wholesaler. For caterers, such as independent restaurants, hospitality and schools, the website needed to be more of a place of education. Through a new recipe section, users can find tasty and easy recipes (with clear dietary requirements for each product) that perfectly utilise Kara's product range. A new blog section, The Krumb, works for both wholesalers and caterers with content discussing the latest industry and taste trends available for all users.
Optimised website content
As part of the website project, we provided Kara with our content creation service. We not only ensured that the content was on-brand and in the right tone of voice, but it was also written with Search Engine Optimisation (SEO) in mind. Extensive keyword research was completed, looking at user search queries and their competitors, to develop a target keyword list that was applied to the website content.
Following successful improvements in their website rankings and overall traffic, Kara has invested in our SEO monthly managed service, through which our Digital Marketing team complete monthly technical fixes, on-page optimisation, fresh new content and much more to help the Kara website stay ahead of their competitors online.
Sub brand development
More recently, we have developed a suite of sub brands to support Kara in then roll-out of industry specific marketing collateral and content. Following the launch of their website, Kara noticed a missed opportunity to engage with customers within the education, hospitality, quick serve, and care home industries. We've designed a suite of brands which will be carried out on dedicated landing pages, blog content, print and much more to highlight the Kara range to a new audience.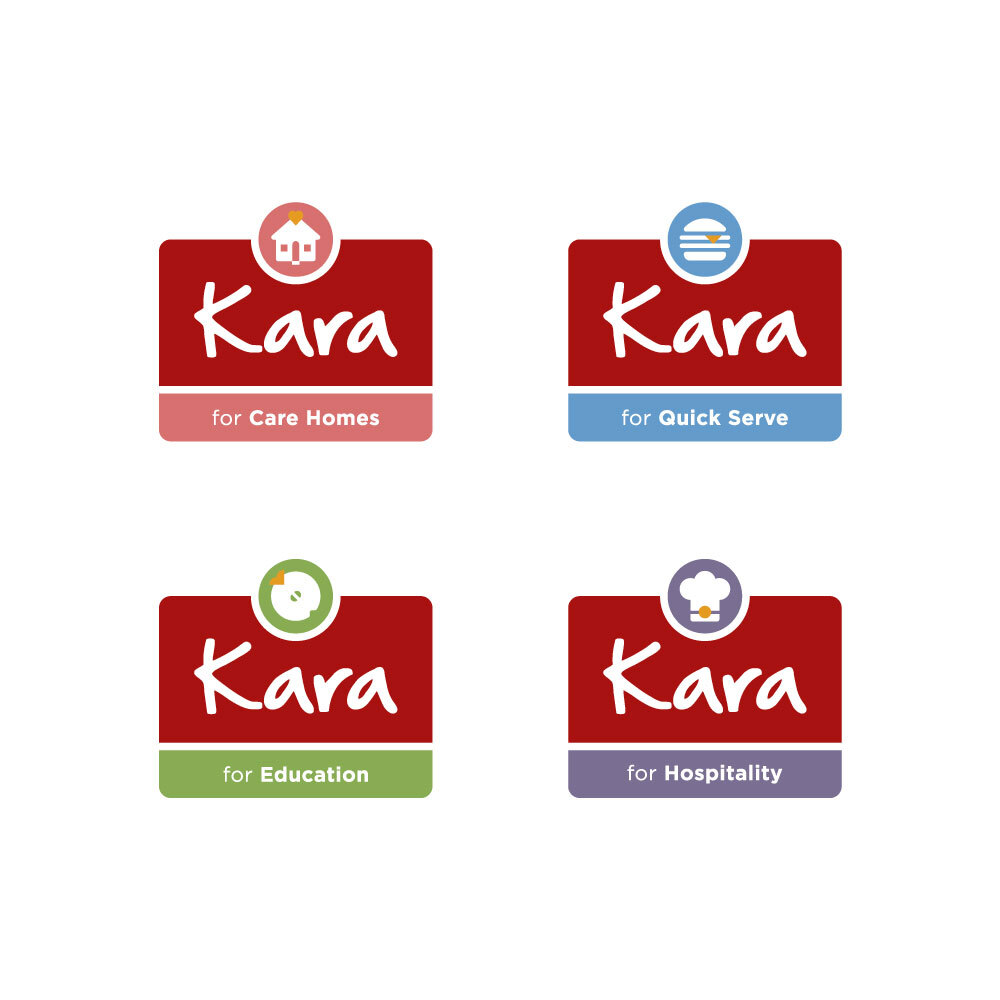 Social media management service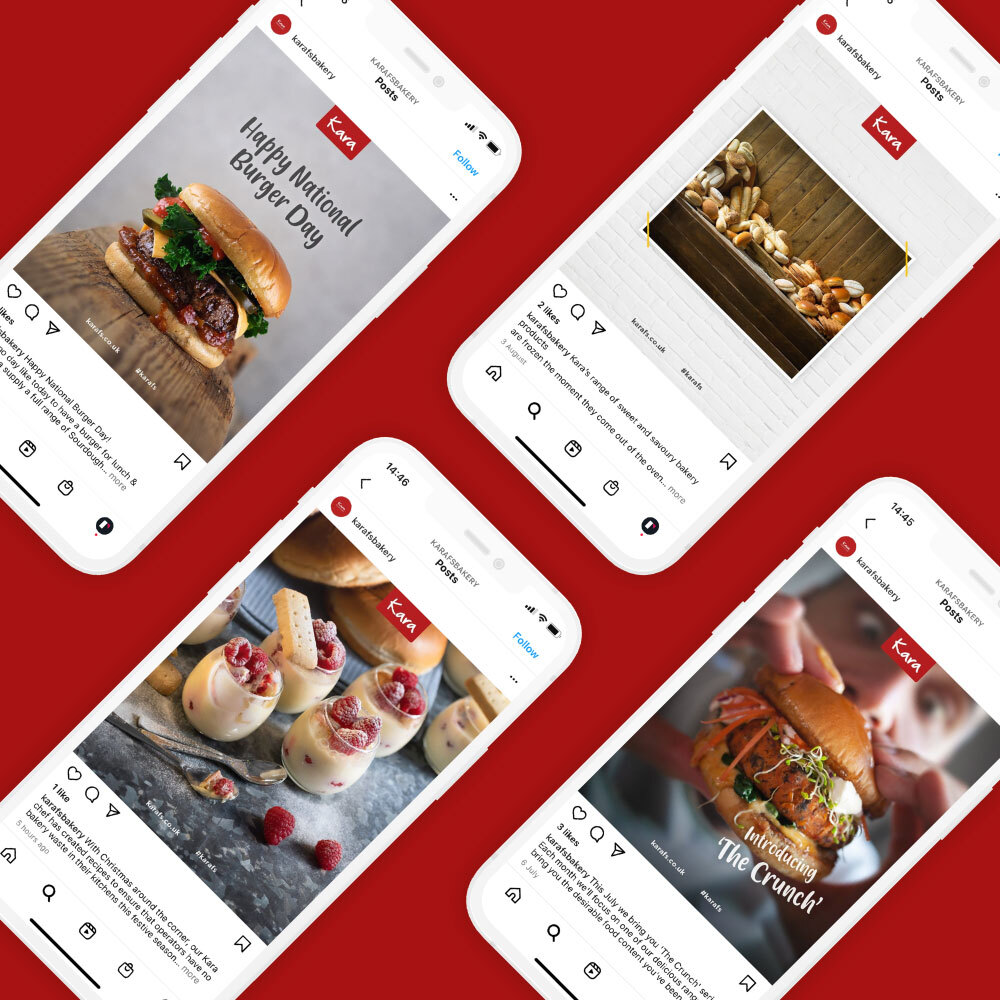 In 2021 we provided Kara with some short-term social media support, showcasing our social media management service. Developing a strategy for their B2B audience, our team created a social media calendar, developed on brand post copy and slick social media assets for Kara's LinkedIn channel. We also developed a bespoke social media advertisement, targeting key job roles within the food wholesale market, boosting the website's traffic exponentially compared to the previous period.
This year Kara signed up for our monthly social media service, receiving support for their LinkedIn channel for B2B and their Facebook and Instagram channels for their B2C audience. Each month our team develops a monthly strategy and content calendar, with Kara's business objectives in mind, crafting all post copy and designed assets and handling all scheduling and paid ads.
"Our relationship with Kara has gone from strength to strength. Not only are Reech a valued marketing partner through the delivery of a myriad of marketing services, but we're also an active consultant. We work collaboratively to help Kara bring their ideas to life but, as we understand their business so well, we're able to bring new ideas to them too, that inspire." – Zoe Bates, Client Services Director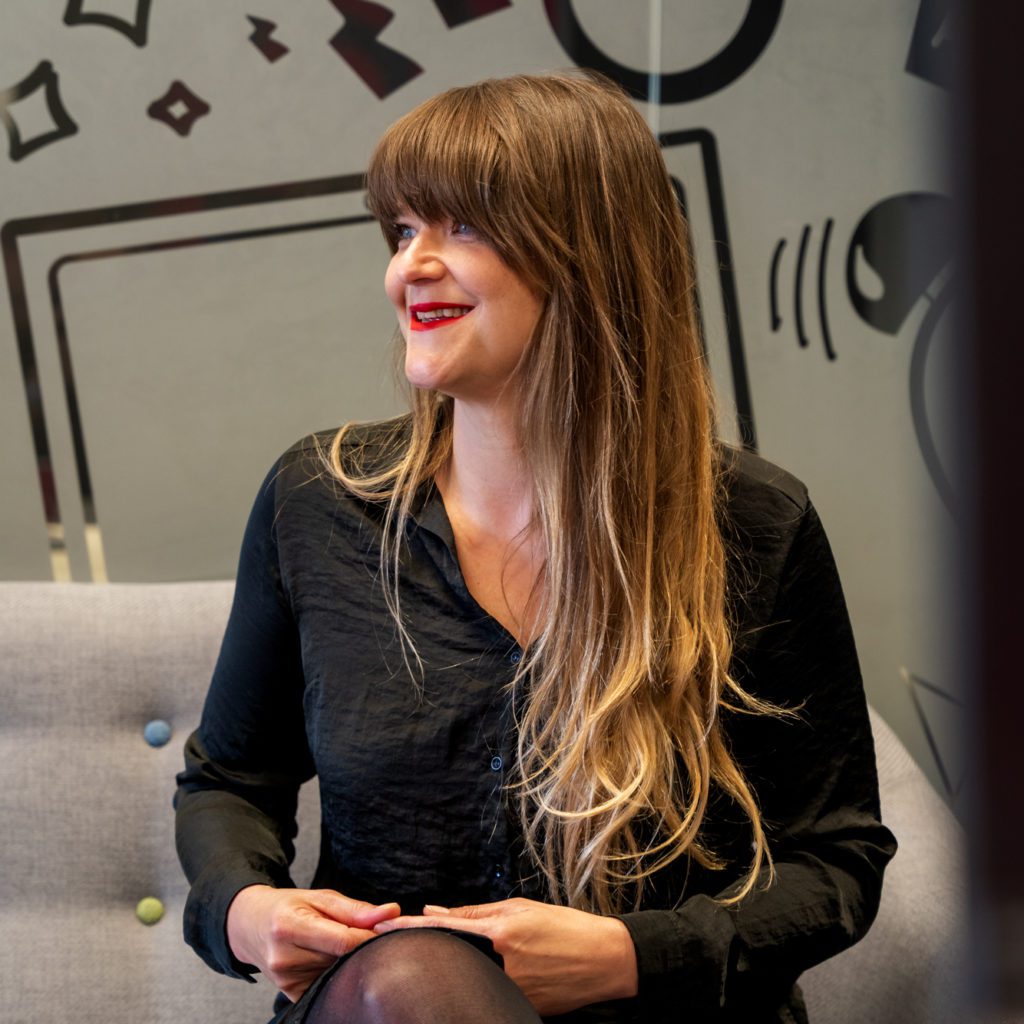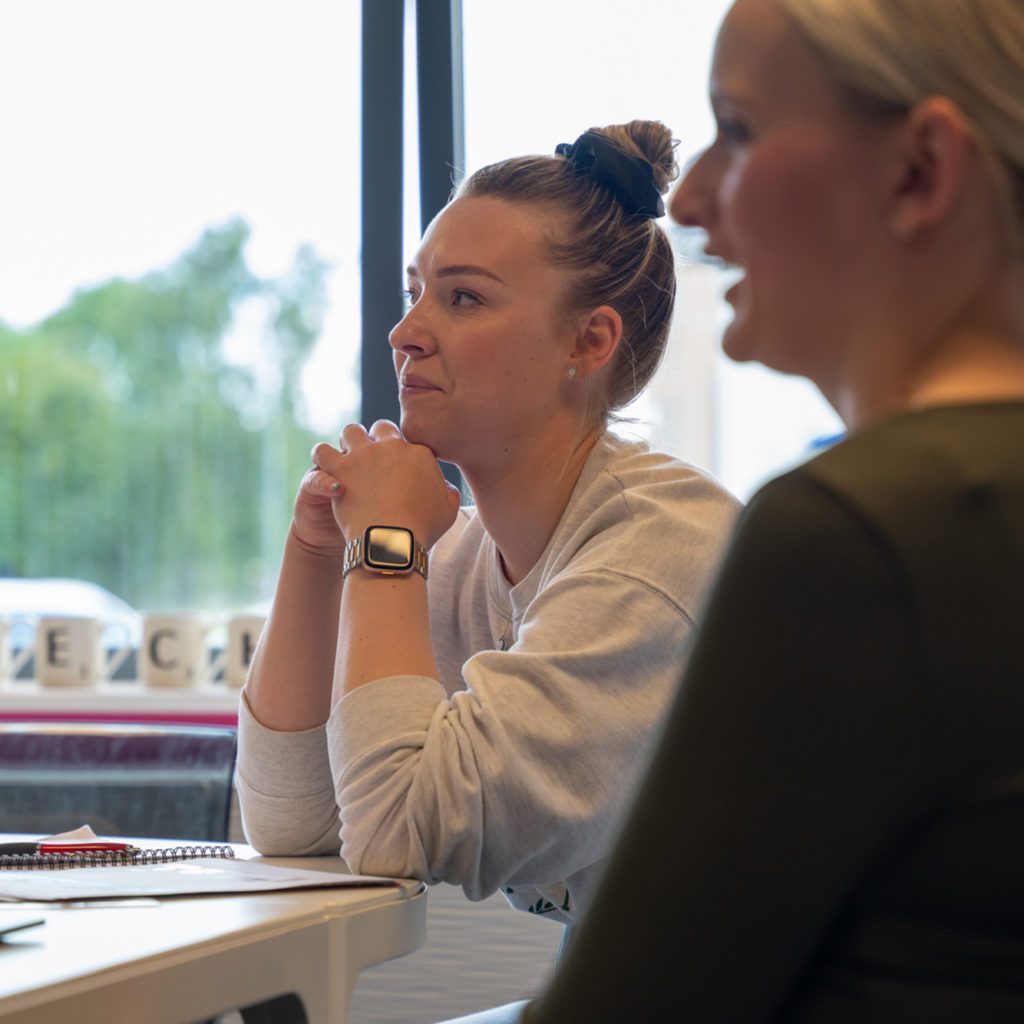 "We began our relationship with Reech in 2019 as our creative partners. Since then, we've worked together on repositioning the Kara brand through our photography, essence, and style. Our relationship has expanded further – Reech have now taken full control of our entire online and offline creative outputs, working together, with us, as an extension of our marketing team. The Reech team have truly helped the Kara brand to flourish and go from strength to strength – even our customers have noticed and have commented on how incredible our assets are. We would be lost without them." – Naomi Ellis, Brand & Marketing Manager, Kara Foodservice
Experts in food & drink marketing
In addition to Kara, we've worked with a wide range of brands within the food and drink sector, helping them get their brand in front of the right audience – and through the right channels. From media capture, branding and design to digital marketing strategies, content creation and website performance – we do it all. Ready to boost your brand? Get in touch today to speak to the team.