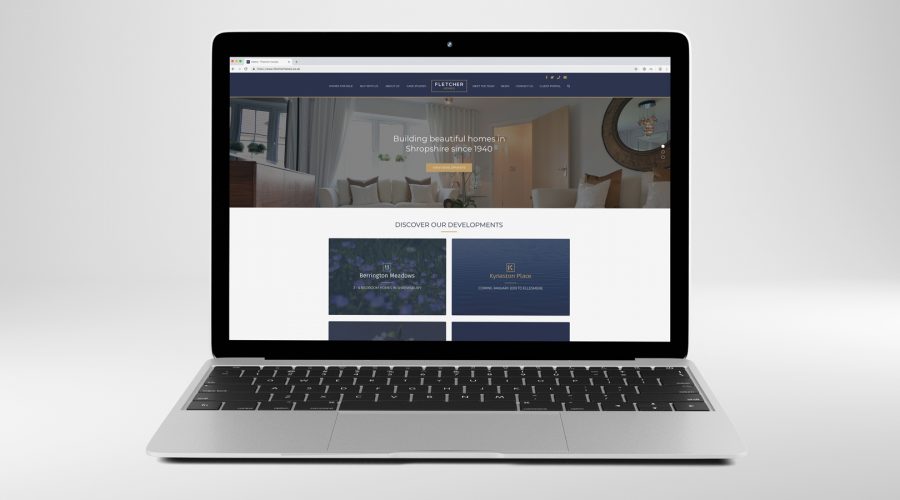 We're proud to work with Fletcher Homes and their property partner, Monks, to create a marketing campaign ahead of the Tilley Grove development launch in Wem.
We have worked with Fletcher Homes since June 2018 and have provided digital, design and photographic support. Recently, our marketing support for Fletcher Homes has evolved, creating a large campaign project for the launch of their stunning development in Wem: Tilley Grove. This campaign has been one of the numerous development launches achieved through our full-service marketing support.
Tilley Grove…
We have created a large range of marketing materials, consisting of:
Signage
Dual-branded brochures (printed and digital)
Social media graphics
Email campaign
Adverts
Ongoing website support of the plots for sale
On-site maps
Photography and video
Tilley Grove boasts a range of stunning properties for potential buyers to enjoy the market town of Wem. The rural yet bustling nature of this town has been at the forefront of design work, and the history of the town (namely the home of the sweet pea flower) and has this been incorporated in the campaign.
Working alongside Fletcher Homes and Monks…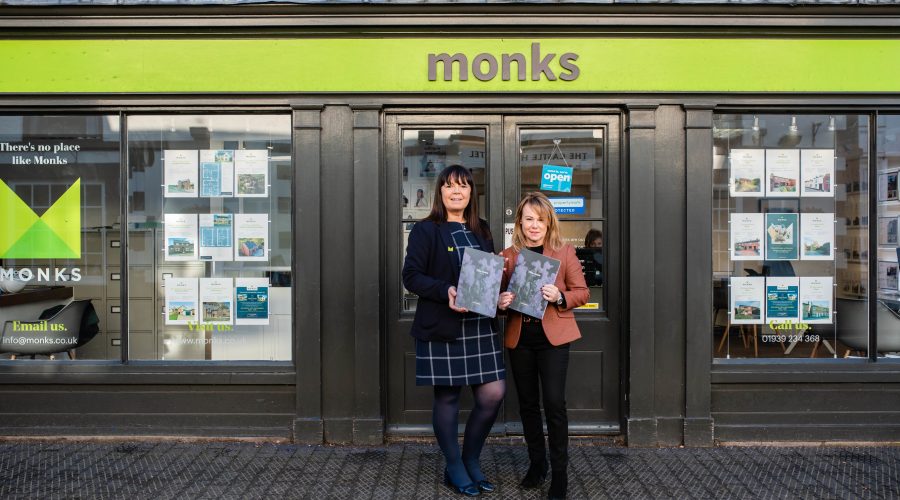 Fletcher Homes have partnered with Shropshire estate agent, Monks. Through our relationship with the client, we have had the pleasure of working with Judy Bourne MARLA, Director, creating dual-branded collateral ahead of their open weekend. This includes materials specifically developed for Monks including wall site maps, TV screen videos and property particular window cards for the Wem office. In addition, they have also had outdoor display boards to encourage potential buyers to drop into the Monks offices.
Launching Tilley Grove
Our design and development teams have worked extensively with both Fletcher Homes and Monks to meet the launch deadline, with the development team creating and maintaining the individual plots and homes for sale on their website, as well as the design team producing artwork for a variety of purposes.
About Fletcher Homes…
Fletcher Homes is an established, independent house-building firm that has been building homes across Shropshire since 1940. The Tilley Grove development has been built in the small market town of Wem, twelve miles from Shrewsbury. Though rural, Wem has a variety of shops, restaurants, pubs, schools and activities throughout the year.
It's been a huge and rewarding project for us at Reech to get involved in with the Tilley Grove development from Fletcher Homes. Having worked with them on previous campaigns for development launches we had the initial knowledge of how to successfully market the Tilley Grove development.

What resulted was a wonderful array of beautifully designed marketing materials. It's also been an amazing collaboration project with us, Fletcher Homes and Monks. We are excited to be working on future developments with Fletcher Homes as part of our relationship.

Dena Evans, Creative Director at Reech