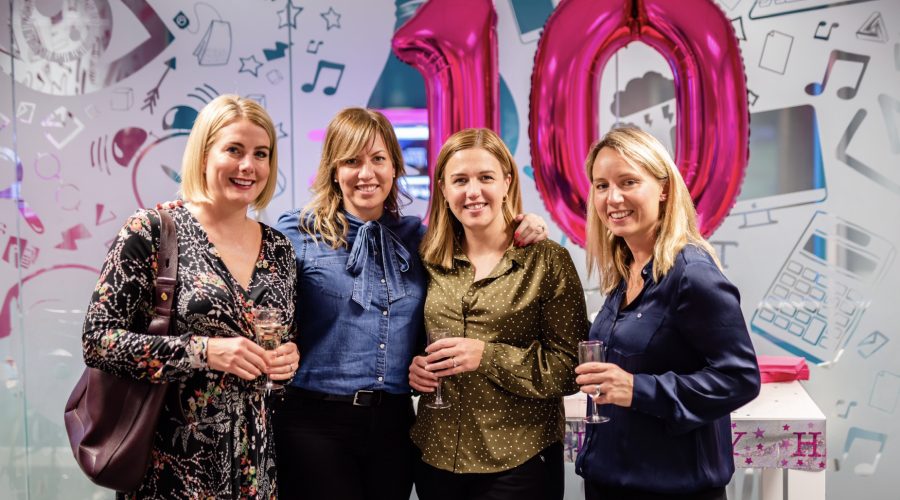 Reech celebrates 10th birthday as Shropshire's leading marketing agency
To conclude this momentous occasion, we hosted a special birthday party at our offices on Shrewsbury Business Park and celebrated with our existing clients, friends, local businesses and charities who were all invited to join in on the occasion.
For everybody at Reech, it was incredibly rewarding to be able to share the milestone with the people who been at the forefront of our success. Since first founded, Reech has grown to become a marketing powerhouse, offering services in Branding, Design, Website & Digital, Photography & Video and Content. For our team of 17 and the attendees, the party was also a fantastic opportunity for business networking, as well as a chance for clients to meet our managers, designers and developers who strive to deliver the best results on their projects.
Giving something back to Shropshire
In addition, as part of reaching double digits, we thought it was only fitting to mark the special occasion by giving something back to the community that has supported the growth of our marketing agency over the past decade. Over the course of the past year, we have given away over £10,000 worth of marketing services to support local businesses and charities across the county. From branding and design to photography and email marketing, we've helped many local businesses take their marketing to the new level.
It was always my dream to create the go-to agency in Shropshire and after ten years with our current team of 17, I am very proud of the quality of services we deliver. Celebrating our 10th birthday is a milestone achievement for Reech, and I would like to say thank you to all of the businesses and charities we have worked with since our founding. I am very much looking forward to seeing what the next decade has in store!

Rob Hughes, Managing Director at Reech