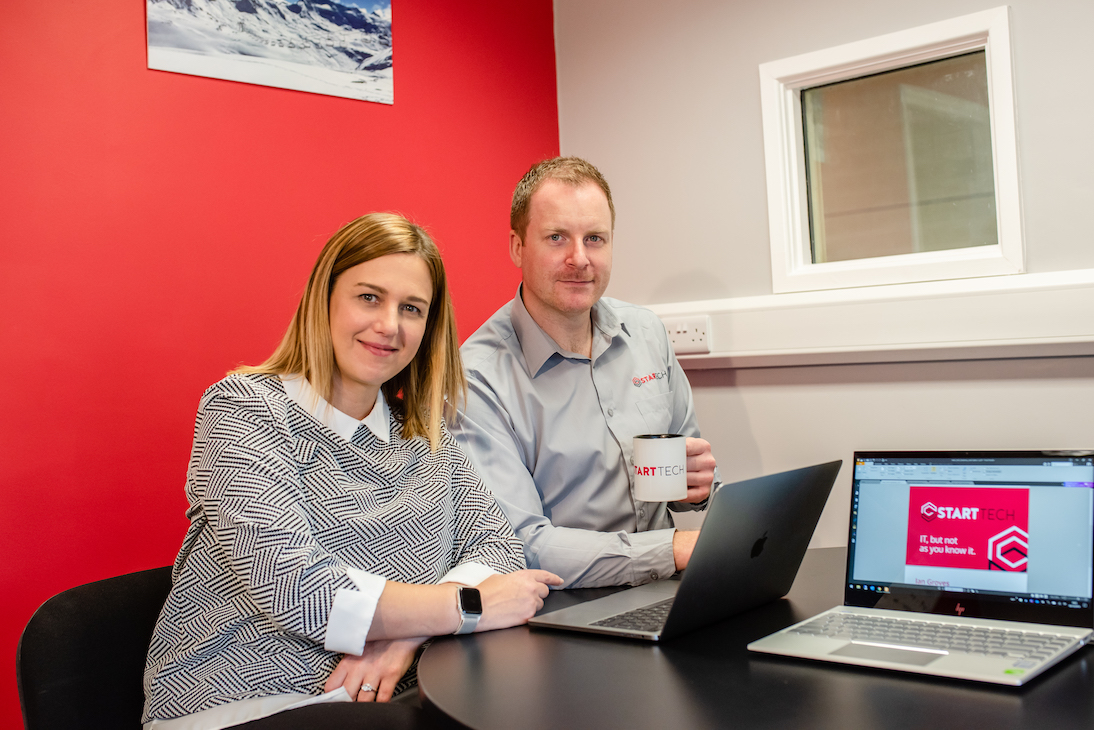 We're proud to become the official marketing partners of Start Technology
We're proud to have been chosen as the marketing partners for Start Technology, a leading IT support and managed services company based in the Shropshire county.
We have been tasked to create a new, distinctive brand as part of the merging of two companies, Start Technology and Loud Mouth Phones, as well as a website that incorporates the new branding. This partnership is incredibly exciting for us, as we are going to help manage and support the transition process of the two companies merging under a new brand identity.
This is a new venture for Start Technology and I look forward to us guiding them through the brand design process and the development of a new, bespoke website to suit their unique business requirements.

Michelle Jehu, Head of Client Relationships
Can we help you?
Whether you need a fantastic new website or help on a rebranding project, our team of Web Developers and Designers are here to exceed your expectations. Get in touch today – call 01743 296700 or email [email protected] to start the conversation today!