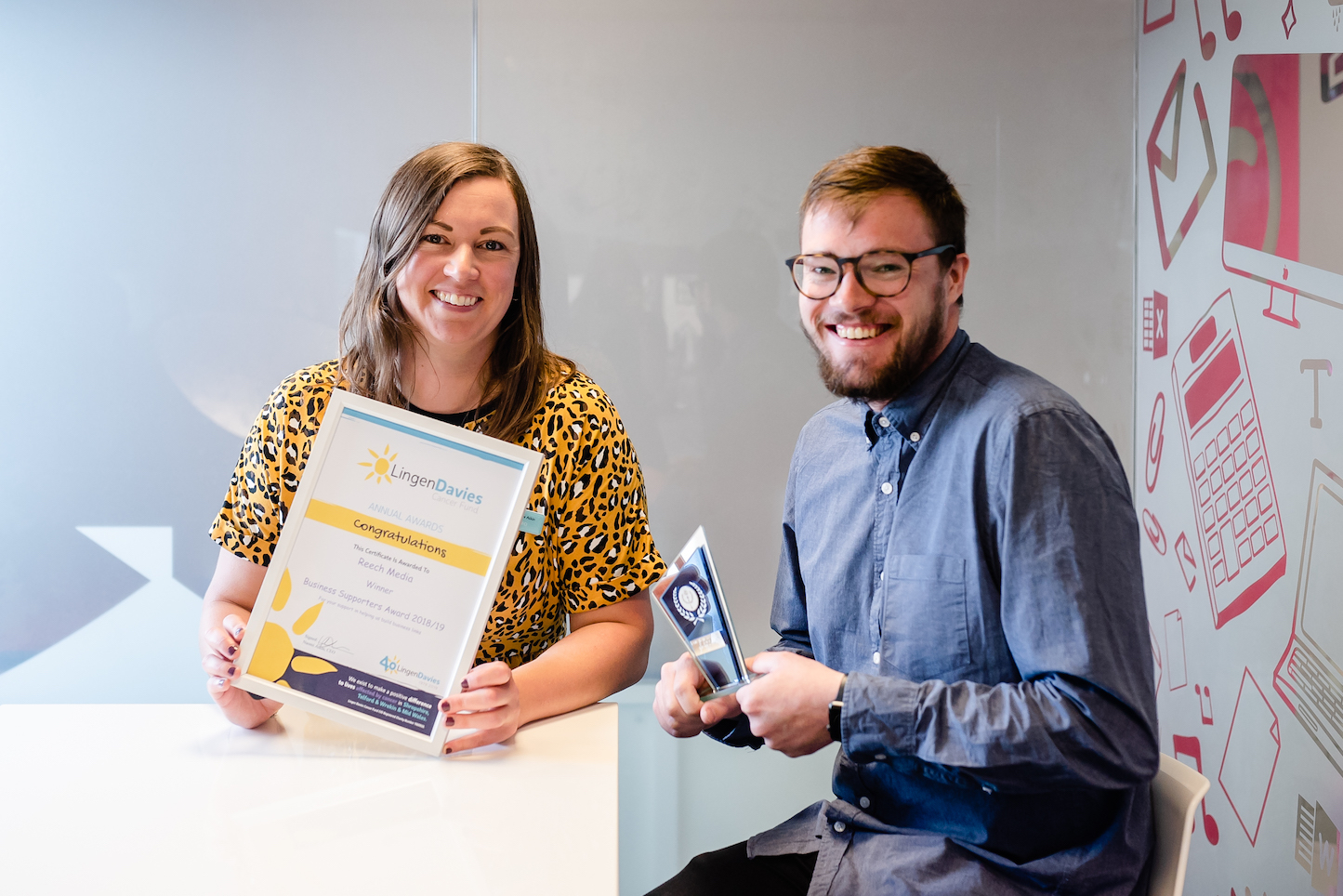 We're delighted to announce that we've been awarded the Business Supporters Award 2018-2019 by one of Shropshire's leading charities – Lingen Davies!
Lingen Davies Cancer Fund is a charity in Shropshire committed to supporting cancer services for people of Shropshire, Telford and Mid Wales. The charity holds an annual awards evening to recognise all the support and hard work given by other Shropshire businesses.
We've worked alongside Lingen Davies as their official marketing partner for over two years now and, during this time, we've created a wide range of both online and offline marketing materials including a bespoke website, event brochures, signage, and photography. Lingen Davies has now extended their marketing relationship with our team for an additional six months.
We have been working closely with Reech since 2015 to develop a strong, recognisable brand for Lingen Davies, as well as launching a new website. Alongside their contracted work for us, Reech has been hugely supportive of the charity, helping us to raise our profile and ensuring we are introduced to contacts throughout the business community in Shropshire. Building relationships with local businesses has been key to our development over the past couple of years, and we hope to keep doing this for many years to come!

Naomi Atkin, Executive Officer at Lingen Davies
The Lingen Davies award evening was a great event and I'm thrilled to have been involved. Reech has worked with Lingen Davies for many years now and over these years our team has actively supported the charity. We have raised money and taken part in a number of their fundraising events too. From the success of our hard work, the charity has once again extended their contract with us and I look forward to working with them on more exciting projects in the future"

Rob Hughes, Managing Director at Reech