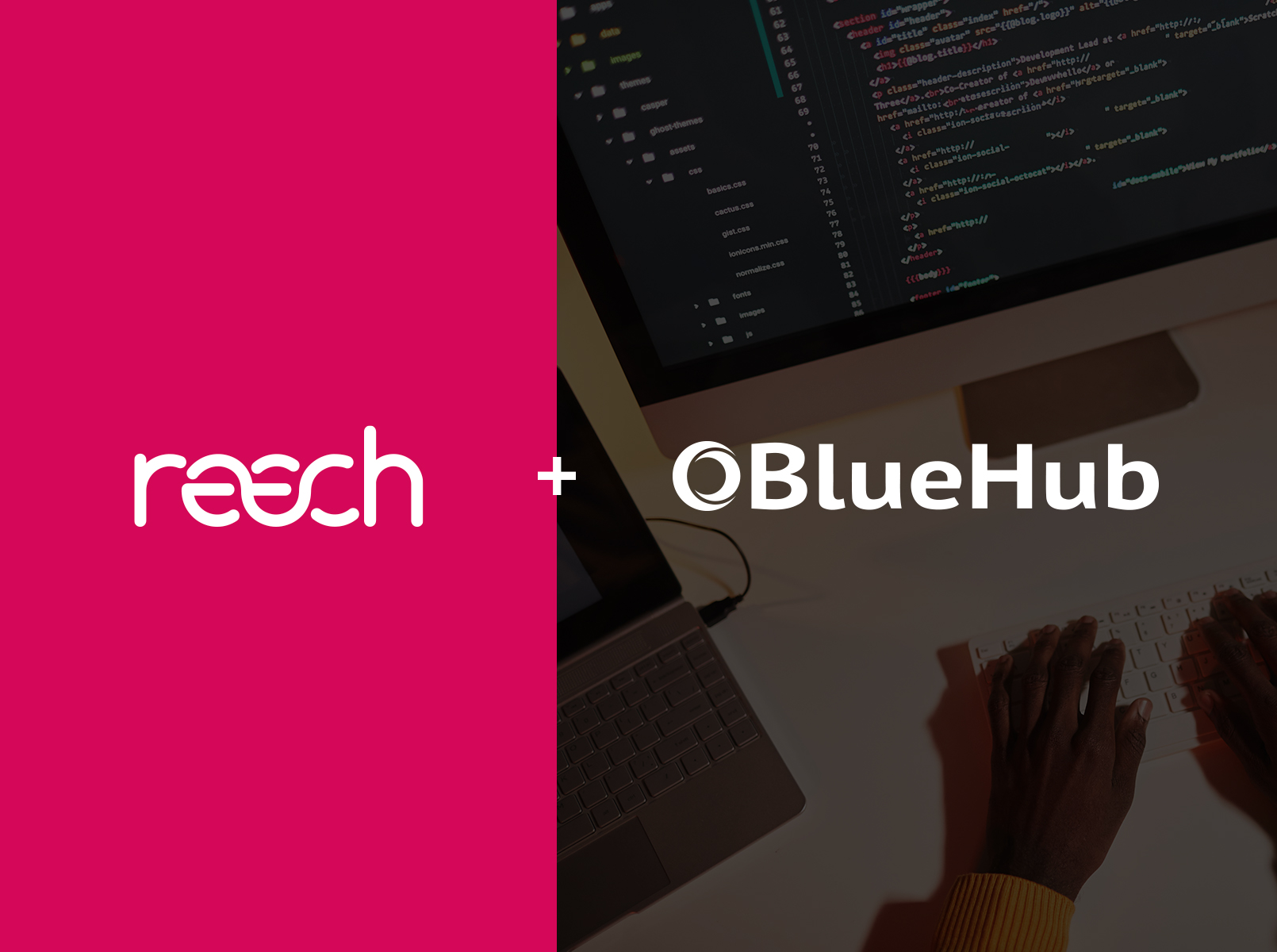 Assisting with full brand development and website build, we'll be working closely alongside the team at Bluehub – a Telford-based software solutions business – to revamp their brand identity and give their website a complete overhaul!
Phase 1: Branding
The first phase of the project will include brand development and repositioning, and will include the following key exercises:
Brand Concepts & Development
Armed with a good understanding of Bluehub's unique goals, target audience and functional requirements, our Creative team will develop several concepts, brand marks and strategies for consideration before the team at Bluehub pick their favourite.
Brand Messaging
Next, we'll explore and establish Bluehub's tone of voice, brainstorm organisational values, and finalise a mission statement that clearly defines and navigates the company for the future.
Brand Guidelines
Upon agreed sign off of all collateral, our team will then create a guidelines document presenting Bluehub's logo, typography, colour palette, iconography, tone-of-voice, strapline and mission statement so their new brand identity is never diluted or compromised.
Phase 2: Website Design & Development
With a new brand identity agreed upon, our attention will then turn to the design and development of a bespoke website.
Design & Development
Through an insightful discovery session, we'll dig deep into Bluehub's functional and non-functional requirements to fully understand the project scope. With this knowledge, we'll be able to develop a bespoke WordPress website that will suit the business needs perfectly.
Content Creation
To give the content a revamp, we'll also be providing our full in-house content creation services, including population to the new website.
User Experience & Testing
Prior to launch, our team will complete a comprehensive User Acceptance Testing (UAT) on all digital platforms, including cross-platform and cross-platform testing, to ensure the website is fully functional and responsive across all devices.
About Bluehub
Based in Telford, Bluehub offers scalable software solutions for product-based businesses to help them benefit from the right inventory software. You can learn more about Bluehub by visiting their current website (before we get our hands on it)!