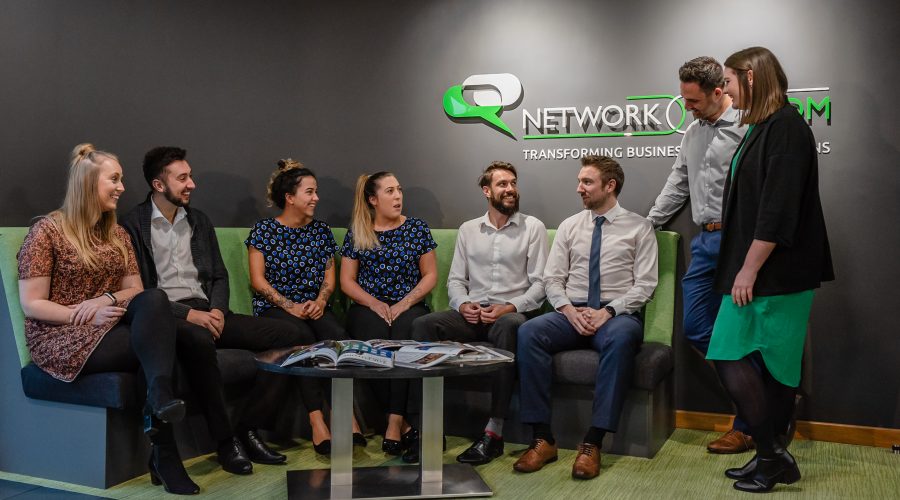 We are pleased to announce that we have produced a suite of new photography for UK leaders in telecommunication, Network Telecom.
Over the past five months, we have been giving away some of our services to lucky businesses and charities across Shropshire to celebrate our 10th successful year in business. Network Telecom were the winners of our March giveaway – a full day of photography and art direction to use on-location and in our in-house studio.
Network Telecom wanted a complete photography refresh to use across their website and social media platforms. Their current photography was outdated and lacked personality, relying heavily on product images, making the company appear quite unapproachable and reserved. Reech wanted to produce a new suite of photography that displayed who Network Telecom was and the services they provide in a way that made the company appear more friendly and approachable.
Before the shoot, our Head of Photography, Victoria Macken, researched Network Telecom and other telecommunications providers to get a better understanding of the industry. Victoria then created a detailed shot list, outlining all the appropriate shots that needed to be collated on the day of the shoot.
Based in Telford, Network Telecom is one of the nation's leading telecommunication providers, specialising in business communications. The company provide a complete range of service from business telephone systems, lines & calls, broadband, business mobiles, IT services and data solutions.
"We were really excited to work with Reech on some new photography for our website and social media channels after winning the monthly giveaway. The finished photos did not disappoint! Not only were the team a pleasure to work with, but we now have a bank of fantastic imagery that really showcases our company culture and range of services."

Amelia Ebdon, Network Telecoms Marketing Manager
"It's always exciting to work on a new project with new clients. We've completely refreshed Network Telecoms photography to complement their brand and to showcase their assortment of amazing services. We took two photoshoots to capture Network Telecom in their own environment working alongside their clients."

Victoria Macken, Head of Photography at Reech