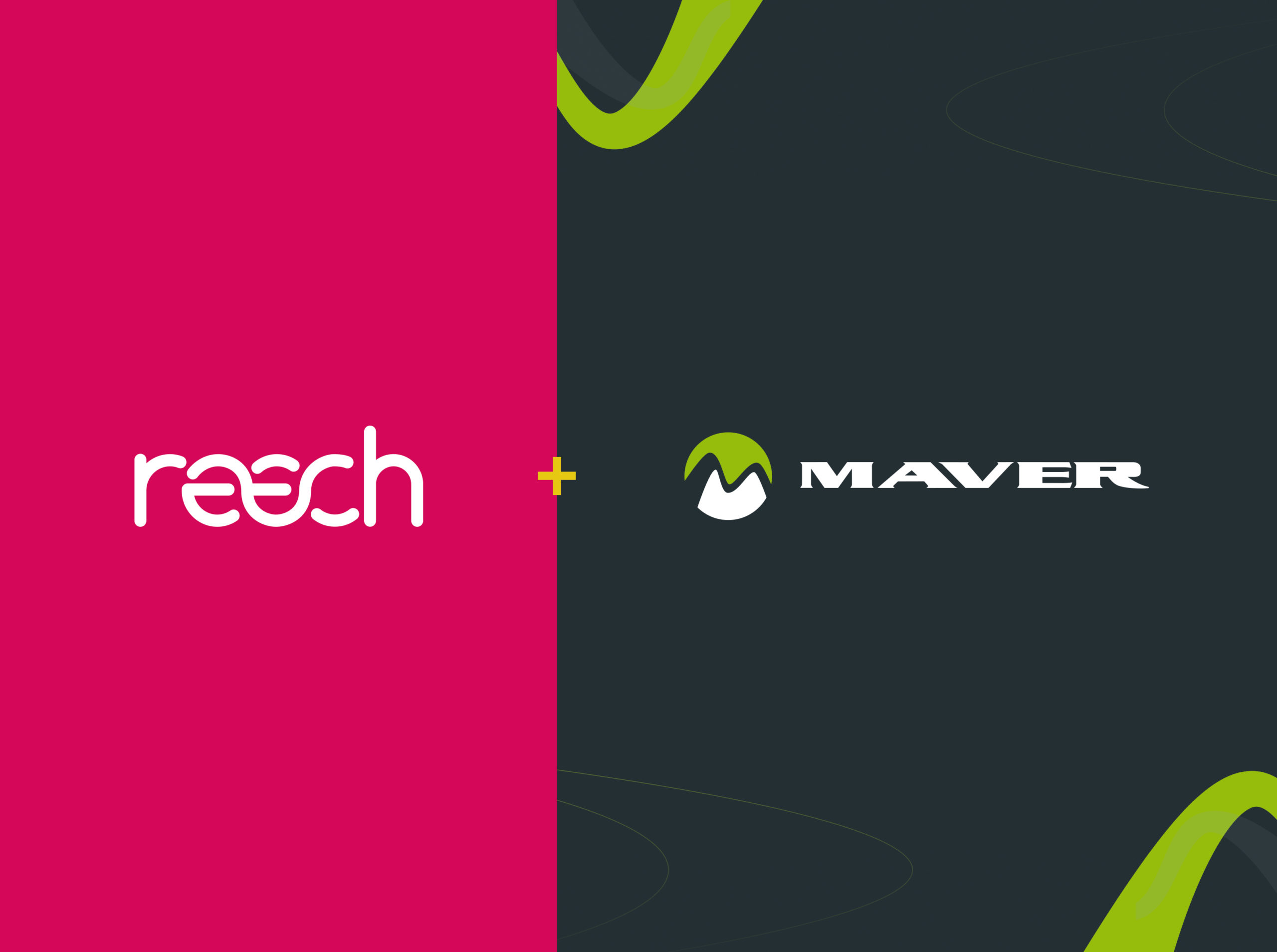 We are excited to announce our partnership with the established angling brand, Maver UK, and we're pleased to say we've already achieved a huge amount together since our partnership began in September 2021. Maver UK has been designing and manufacturing world-renowned, high-quality fishing tackle and supplies, including poles, rods, clothing, and accessories for over 100 years. Since its establishment in 1911, Maver's goal has remained unchanged – to continually produce the best fishing tackle for the UK and European anglers, and we're proud to have joined forces to support them in this.
A new style for a new audience
Maver's audience has evolved during the course of the COVID-19 pandemic, with a huge increase in younger people taking up angling both for leisure and competitive sport. To help Maver become more relatable and appealing to this new and growing audience, we've supported them in developing a brand-new design style – for both print and digital.
Keeping Maver's established branding, the creative team took elements of their existing logo to create a library of on-brand graphics and shapes that can be utilised in multiple ways and on multiple platforms. The team also pared down the previously text-heavy messaging and modernised the style by reducing the use of outdated drop-shadows, all whilst making use of Maver's suite of imagery to create a cleaner, more impactful design. We've also established typography guidelines, introducing just two typefaces to further establish Maver's brand and create continuity across their digital designs. Curating this library of clean, modern graphics has allowed the team to create design assets that can appeal to Maver's new audience whilst retaining their recognised colour palette for their existing audience.
Print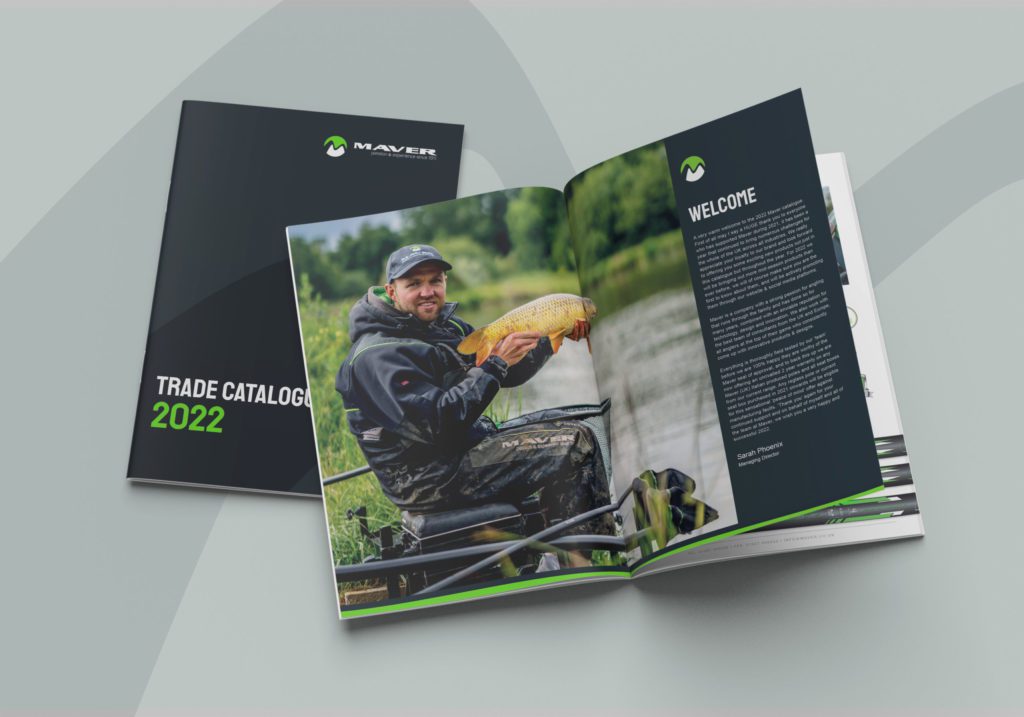 Using the freshly developed style, we've produced designs for Maver's 2022 trade catalogue and clothing brochure, ensuring they are appealing to both the new and existing audience, stand out against competitors and have evolved with 2022 design trends.
In addition to traditional print work, the design studio team have taken their hand to produce new designs for a variety of Maver's products. From fishing poles to feeders and other fishing accessories, we've created an array of fresh designs for their angling products that remain recognisable as Maver's established and respected brand.
Social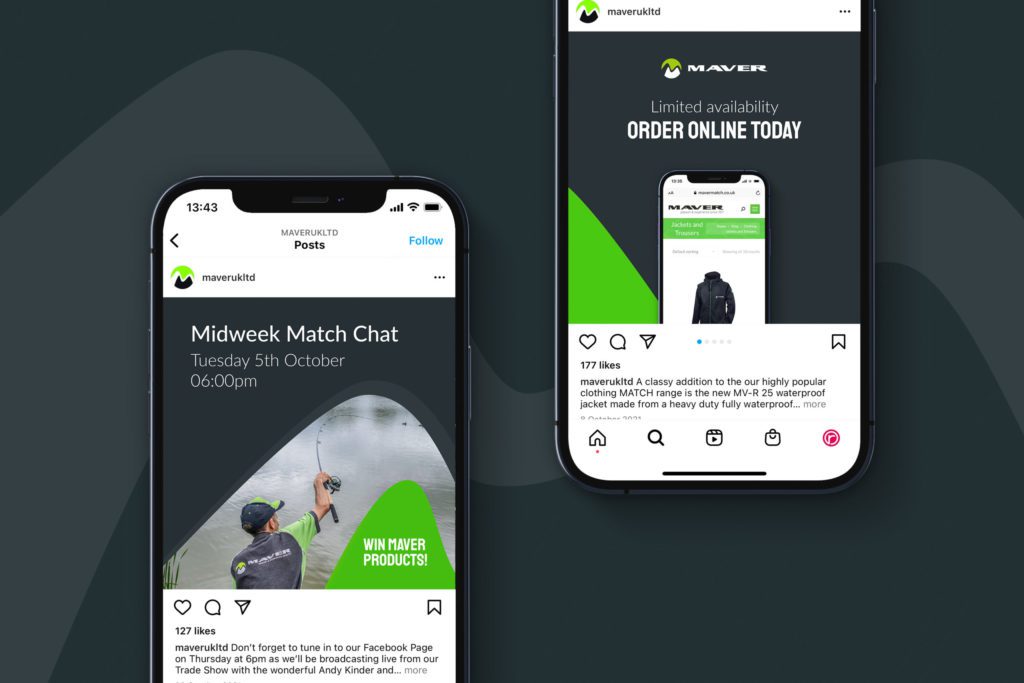 Organic
Our Digital Marketing team have supported Maver in building their online persona through the development of organic and paid social media strategies and posts. Following industry research, our team provided Maver with in-depth guidance on how they can get the most from social media and engage with their new and existing audience through organic posts. This included utilising audience insights – a tool to help businesses improve their organic content targeting. We also advised on the importance of using hashtags, and of course how best to use them, to increase the reach of their social media posts. Our guidance also included a review of their existing social media presence, advising Maver on optimal post length and tone of voice.
Paid
Prior to working with Reech, Maver hadn't utilised paid social media adverts before. Our team have provided Maver with a complete paid social media service, from undertaking initial demographic research to content development, complete campaign management and in-depth reporting. The partnership has seen Reech's Studio team create animations for social media campaigns too. Using their new style, we designed and created engaging animations that would stand out against their competitors.
The results are in…
The paid campaigns were designed to promote Maver's range of clothing and we're pleased to see the data shows they were successful in helping to increase online sales compared with previous periods.
Web Design
Since our partnership began, we've supported Maver with a wealth of digital design projects including new website homepage banners to showcase their Autumn/Winter promotions. This digital element involved creating a modernised design that could be used as a basis for future web designs to create continuity within their online presence.
Content
Our content team got their angling caps on and delved into writing product descriptions for Maver's trade catalogue, highlighting key features of the products and ensuring continuity of format and tone within the copy. The team also completed editorial work on the wider brochure content too, ensuring it remained on brand and within Maver's tone of voice.
Email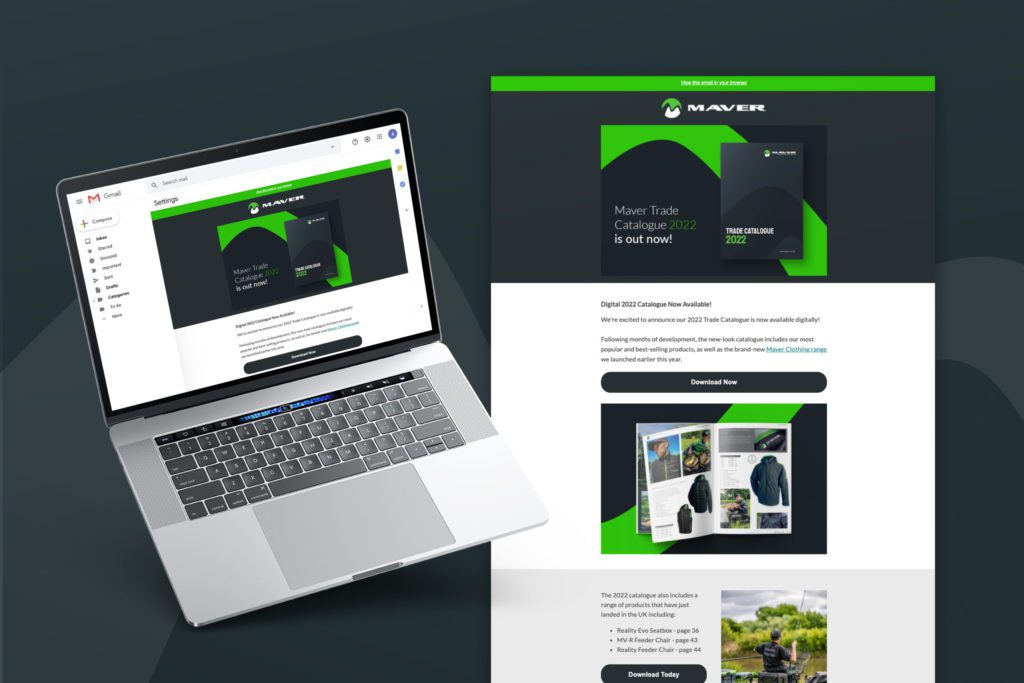 We've supported Maver with the rollout of their 2022 trade catalogue through email marketing. Our team provided Maver with a complete email marketing service, starting with the creation of a modern template using the new design style, which can be used for future email marketing campaigns. Our Digital Marketing team also took to task, writing the email content and finally, distributing the Mailchimp itself.
More creativity to come…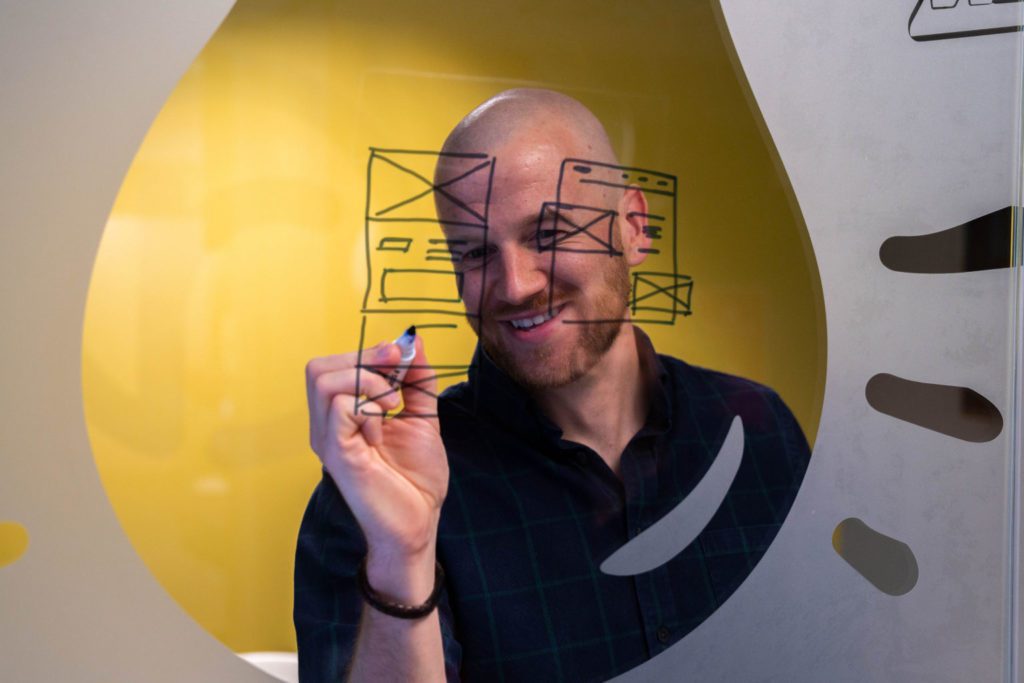 We're looking forward to further enhancing the Maver brand over the coming months through both the website and wider digital content. The Digital Marketing team will continue to support Maver in building their online presence, helping them to reach their new, younger audience of anglers.
We'll achieve this through:
Website MOTs and recommendations for enhancements
Ongoing social media support, both advising on the organic social posts and providing a paid social media service
All whilst continuing to support them with traditional marketing in the form of product design and printed brochures!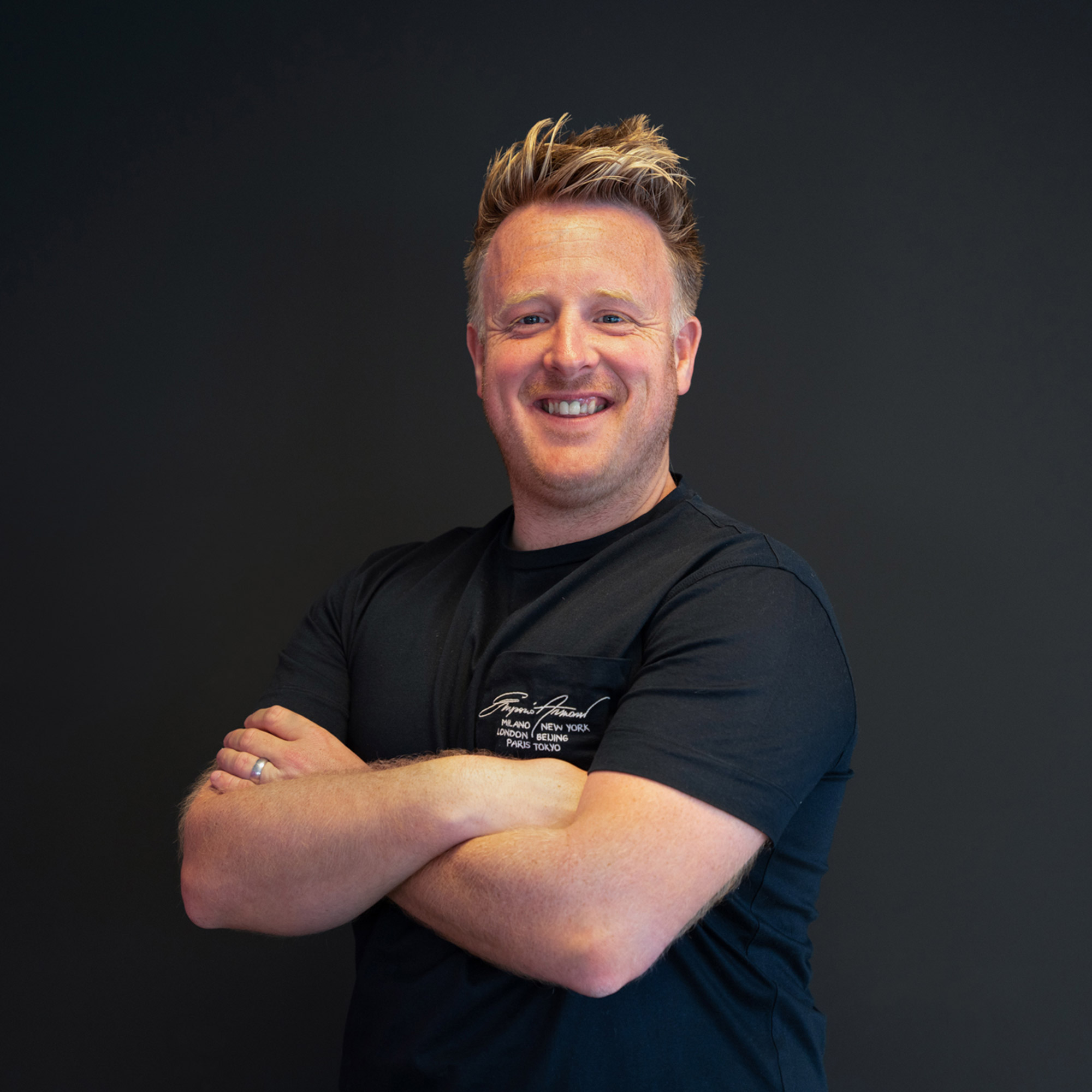 We're proud to be working with Maver UK, and excited to see that our partnership has already brought about successful, creative solutions to their design and marketing materials. We're really looking forward to continuing our partnership and supporting Maver with reaching their marketing goals both on and offline.
Rob Hughes, Managing Director at Reech
Reech Relationship
Our partnership with Maver is curated under our flagship service, a 'Reech Relationship'. A Reech Relationship offers clients year-round access to all our services and expertise, from creative photography shoots to website projects, digital marketing and many more!
How you choose to use your Reech Relationship time is entirely up to you and the needs of your business. But our Client Marketing Team will be on hand to help your business reach its goals. Behind the scenes they'll be strategising for you, coming up with brand new marketing ideas and campaigns driven from a multi-touch approach across all our marketing services. They'll also completely manage the deployment of the new strategies for you.
We'll be your trusted partner, brand ambassador and marketing expert all rolled into one. And you'll get priority service, ensuring your work jumps to the top of the queue – perfect for those last-minute marketing jobs!
Ready to get all the benefits of a partnership with Shropshire's award-winning full-service marketing agency? Why not give us a call on 01743 296700, email [email protected] or pop in for a chat!