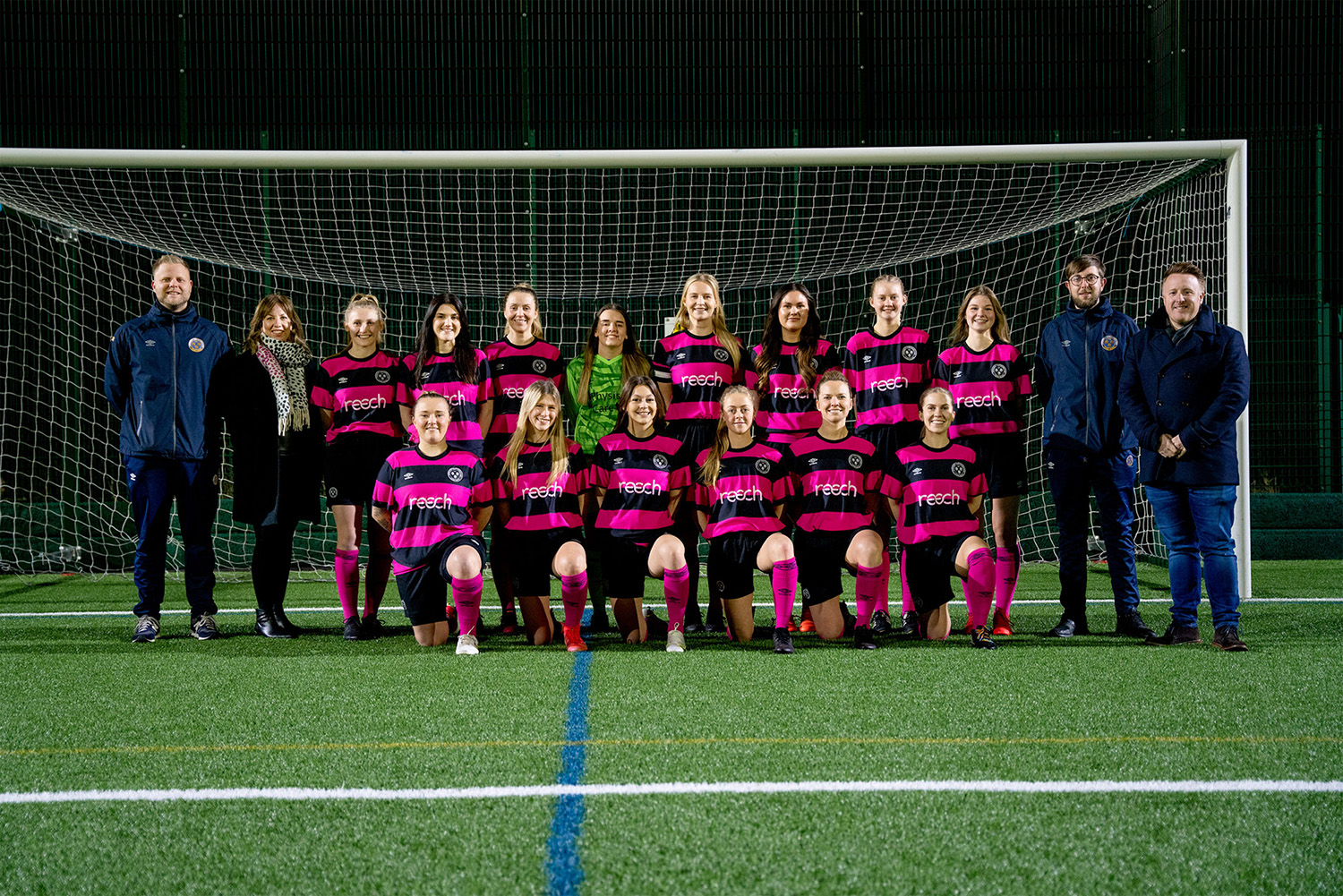 We are an official sponsor of Shrewsbury Town FC Women's Squad
We are thrilled to announce that we're an official kit sponsor for Shrewsbury Town Women's FC. For the 2022/23 season, you will see our Reech logo sitting proudly on the front of their pink and black striped away shirts.
The sponsorship agreement forms part of our agency's ongoing commitment and promise to strengthen our home county of Shropshire. It also provided a great opportunity for us to bring attention to women's football in the local area and encourage aspiring female footballers to get involved with the sport. As official sponsor of the away kit, it also means the Reech brand will taken on tour as the team travel for their away fixtures – which, in turn, will help bring more prominence to our marketing agency!
Women's football is growing in popularity year-on-year, and there is certainly no exception for the Shrewsbury Town Women's team. We want to support, grow and provide equal opportunities to women's football in Shropshire, and Reech is wholly committed to helping the county succeed. We're delighted to become official sponsors of their away kit, and we look forward to seeing how the squad perform over the coming season. We wish you all the very best of luck!

Rob Hughes, Managing Director at Reech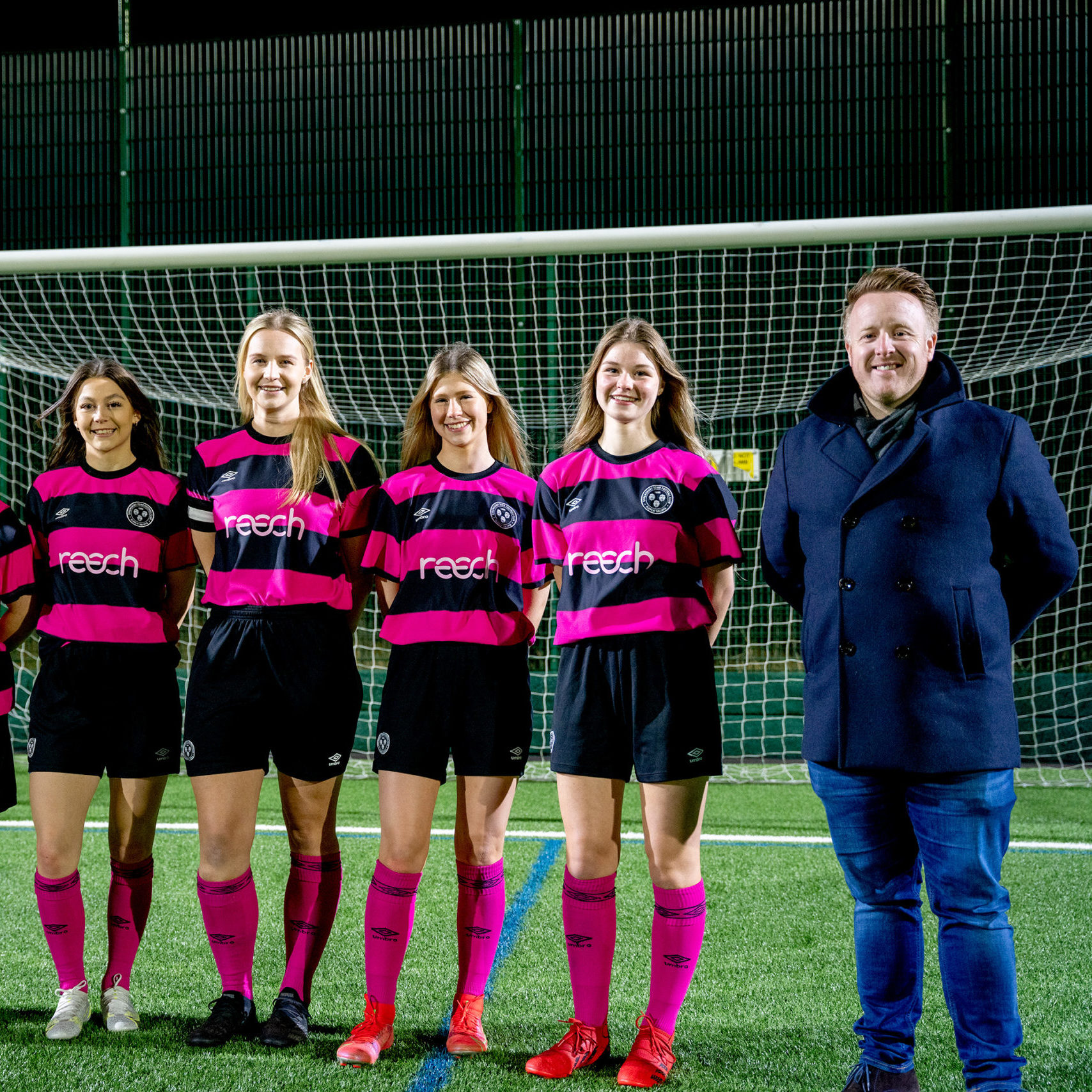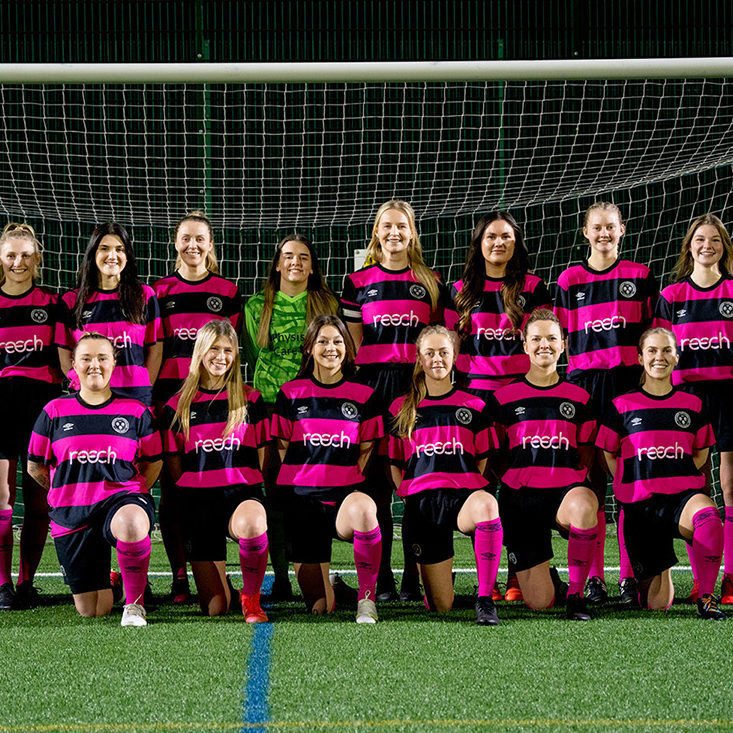 Catching up with the Captain, Vikki Owen
We recently spoke to Vikki Owen, Shrewsbury Town Women's Team Captain, to discuss the importance of kit sponsorship, the impacts of Covid-19 and her top tips for any budding footballers!
What does it mean to have an official kit sponsor?
It means so much to have an official kit sponsor. It allows the team to work for something other than ourselves, it's great for the team and morale to have additional sponsors coming in and making us proud.
How important is this partnership in helping to increase the prominence of women's football locally?
The partnership is brilliant and allows us to be able to push our message on social media and "reech" many more people. It's really important for women's football as a whole because we're trying to increase the amount of people watching and getting involved.
Following the impacts of Covid-19, how has the momentum of women's football been affected?
Covid was really difficult for everybody. The team did try and keep in touch over webinars, and we had little fitness sessions that we set up. We couldn't do the training that we wanted to do but, as soon as Covid had passed, we got straight back into it. For women's football as a whole, we did try to put our message out there on social media so people could still follow us.
What do you love most about being part of the women's team?
What I love most is the vibe around the team. I've been at Shrewsbury for five years now and the vibe around the team this season is better than it ever has been. It's great to have such a lovely group of players and coaches. We learn and develop our football skills, but we also make friends and that's what I love most. We have that team moral and we're pushing each other always, but we are friends at the bottom of that.
What are your expectations for the team this season?
We're expecting big things! It is the highest standard that I've played with at Shrewsbury; we're winning games, we're pushing each other and we've just got to not let that slip. The aim of the season is to keep progressing and see how far we can go.
What advice would you give to the next generation of aspiring female footballers and your young fans?
The advice I would give is to go out there and do it! Get involved, don't be put off with the boys playing. Get involved with them. It will push you to be stronger so when you go into women's football, you already have a little one up on everybody else. Push yourself, go and watch it or come and meet us – we're always happy to meet people!