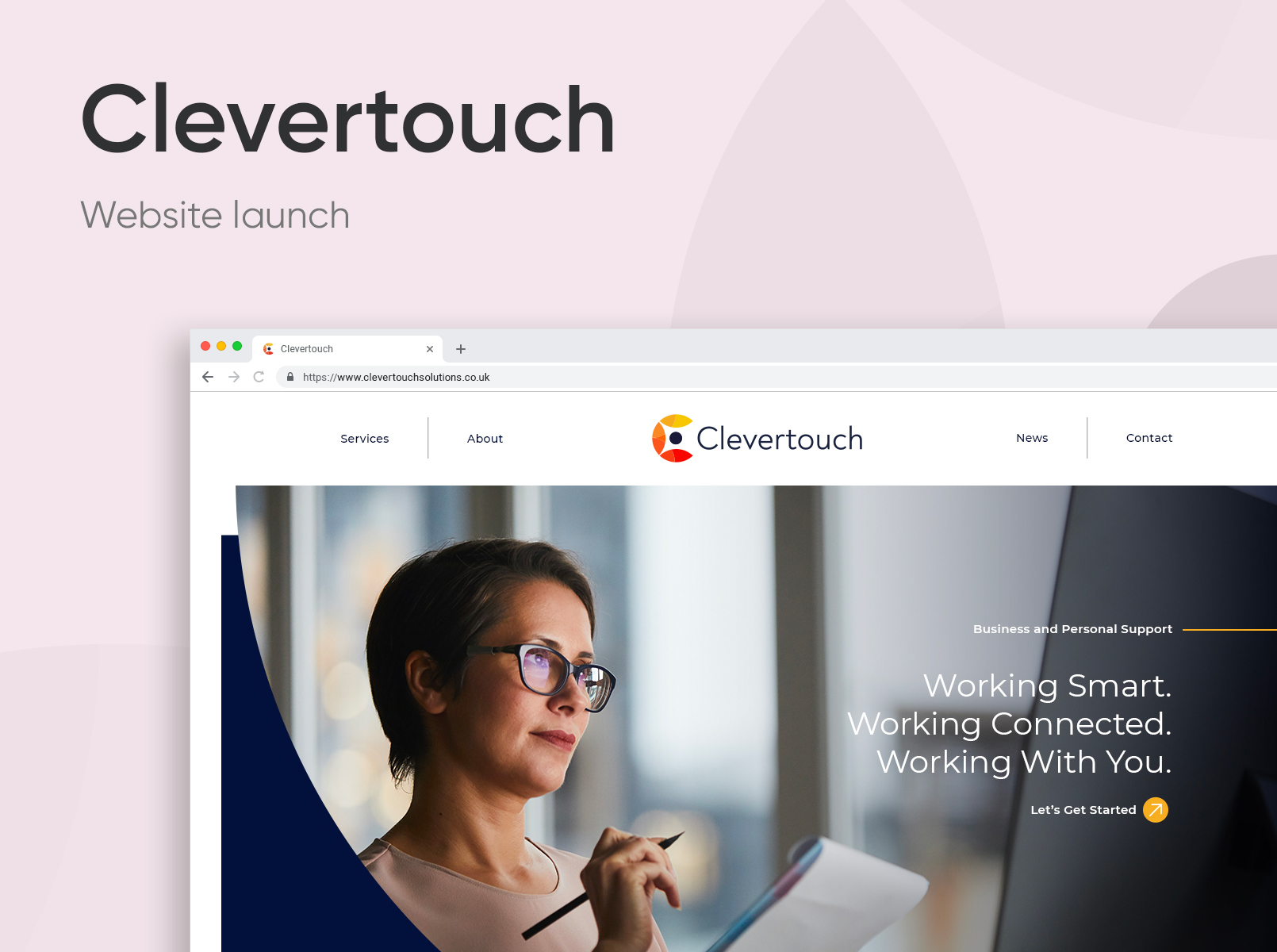 Since forming a partnership with Clevertouch, we have provided our full list of Reech services, including design, copywriting, social media management and the design and build of a bespoke new website.
Following a team effort from all at Reech, we are proud to unveil their new corporate branding and bespoke website!
A smart new look
Taking a 'from the ground up' approach, the first phase of the exciting project included a total brand rehaul for Clevertouch, with the design of a new logo, strapline, tone of voice and company values.
It was important that the new branding and tone of voice would be representative of the business and would lend itself to the new values going forward. By combining corporate dark colours and a gradient of warmer hues with a clean, modern typeface, the Design team have created a brand that is simple, sleek and professional.
Bespoke website build
Following the sign off of a new brand identity, it was time for our Development team to take on the build of a bespoke new website using a carefully planned sitemap.
With the purpose to inform, it was important that the new website would showcase the full list of Clevertouch services and display client testimonials.
Powered by WordPress and enabled with Yoast SEO, the new website is built to perform. With User Experience (UX) in mind, website users are able to clearly navigate through the list of Business and Lifestyle services to understand the breadth of Clevertouch assistance available. Our team also provided full copywriting services to ensure continuity of the agreed brand tone of voice throughout all written content. As COVID-19 restrictions lift, we will then look to carry out a photography shoot to further enhance Clevertouch's online presence.
About Clevertouch
Clevertouch was founded to give businesses and individuals the ability to pass over mundane tasks so that they can focus on the more important things in life. A flexible, cost-effective alternative to the traditional hire of a full-time assistant or business professional, Clevertouch draws upon extensive experience and a wealth of contacts to deliver great results within short time frames. As well as business support, Clevertouch is proud to deliver first-class personalised lifestyle concierge, event management and lifestyle support to entrepreneurs, consultants and private households.