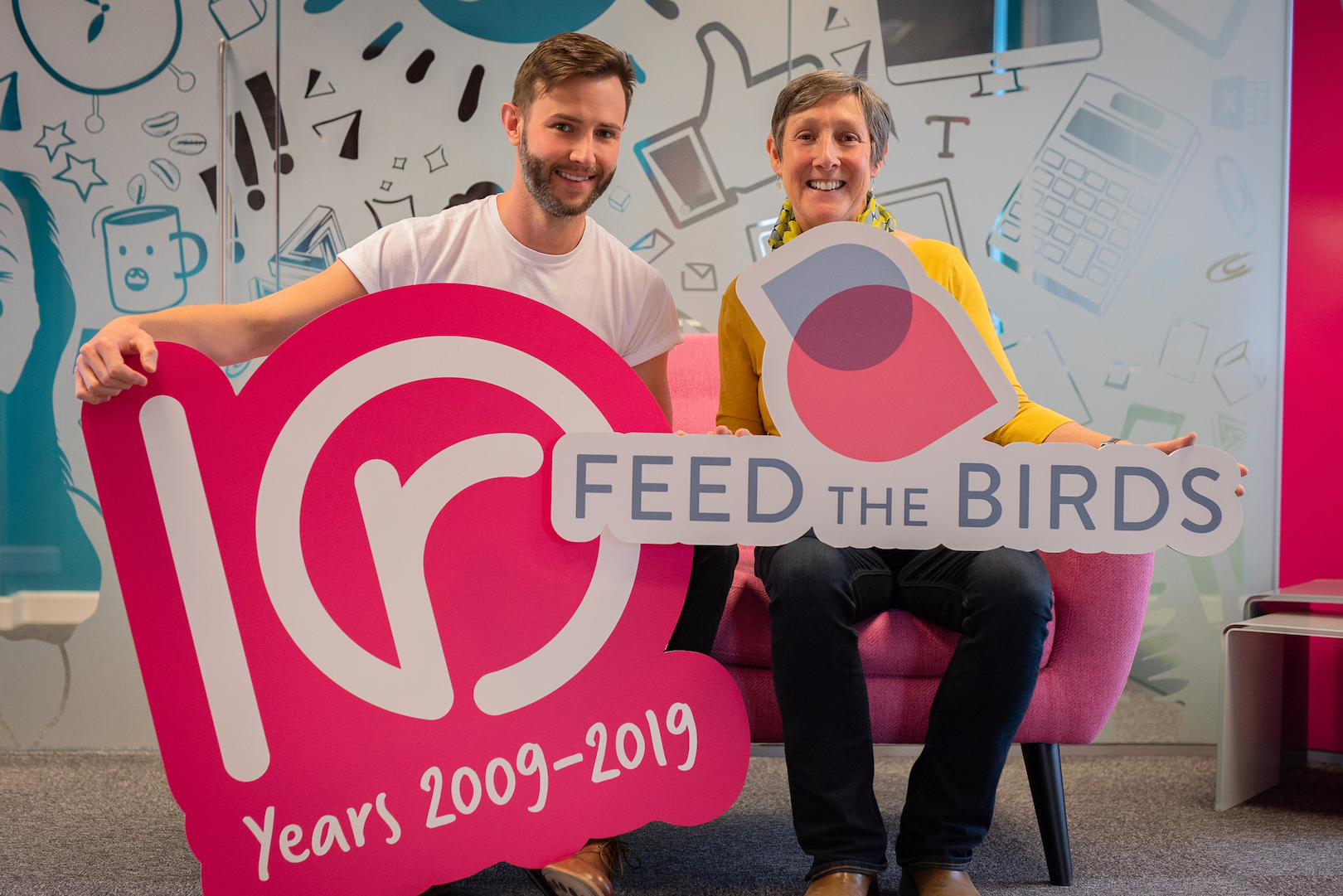 We are delighted to announce that we have partnered up with Shropshire Wildlife Trust to create a new brand for their 'Feed the Birds' project.
Shropshire Wildlife Trust won our first service in February as part of our 10-month giveaway. The new brand will be a stand-alone brand dedicated to their 'Feed the Birds' project.
Feed the Birds…
Feed the Birds is a ground-breaking project, using a nature-based approach to tackle health issues. The project aims to help people who are lonely and/or socially isolated get closer to nature, by feeding the birds in their garden with the help of a volunteer who visits each week. The project came to us with a very open brief, giving us free rein on colour palettes and typefaces, allowing our design team to push creative boundaries.
We are very excited to be working with Shropshire Wildlife Trust on one of their side projects. Feed the Birds is a great cause and we are delighted to have the opportunity to work with a team of great people. With an open brief, this project has allowed our design team to get really creative, experimenting with a range of colour palettes and typefaces to create a variety of different designs.

Dena Evans, Creative Director
Each month we are giving away one of our services for free to one lucky business or charity as part of our 10K giveaway to celebrate 10 successful years in business. Over the past two months, we have given away a complete rebrand and a free day of photography.