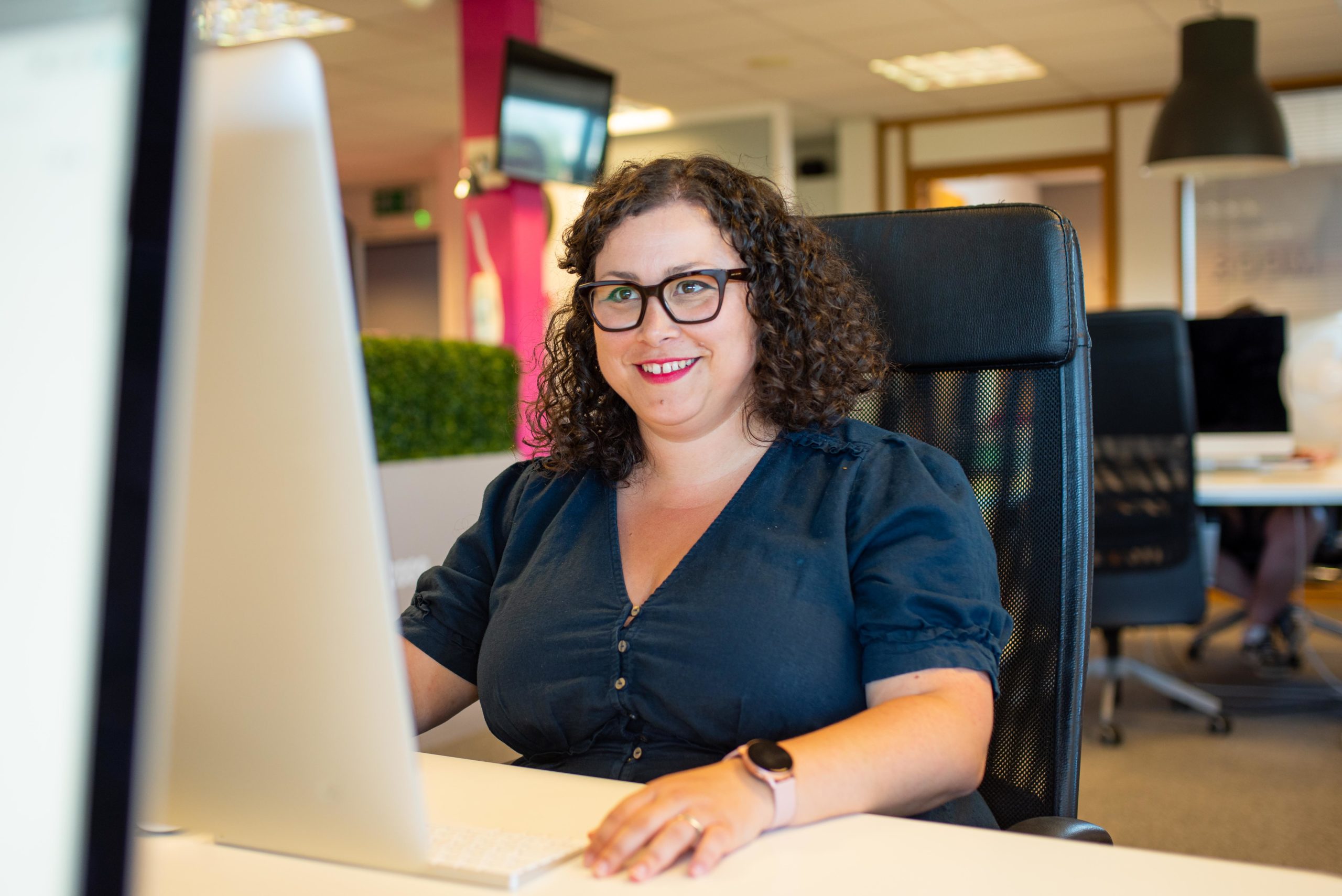 As Shropshire's leading marketing agency, Reech continues to grow – this time with the appointment of Sarai Gil as Digital Design Manager.
Over the past few months, client demand for bespoke, highly functional websites has soared. To perfect the internal delivery of websites projects and support the growing number of clients, it was time to expand the team and recruit for the brand new role of Digital Design Manager… cue Sarai's arrival!
Sitting within the Design team, Sarai will work closely alongside the members of the Design, Website Development, Digital and Client Relationship teams to bring client websites design concepts to life and ensure agreed project delivery deadlines are met. Utilising this collaborative approach, Sarai will define the on-brand "look and feel" and ensure the consistent rollout through all websites, Software as a Service (SAAS) products and digital assets.
With over 10 years of industry experience in designing and managing web design projects, Sarai brings a wealth of knowledge to Reech. From sophisticated eCommerce platforms to bespoke corporate sites, Sarai has previously played a key role in the design and delivery of complex websites for an array of clients. Drawing upon this experience, Sarai will also offer a strategic focus to create functional specifications and provide solutions to enhance the overall user experience.
It's an incredibly exciting time to be joining Reech, and I'm looking forward to working in synergy with the internal teams to manage the build of websites that surpass our client's expectations… keep an eye out for the exciting web projects launching over the next few months!

Sarai Gil
Are you looking for a bespoke website for your business?
Trust our team of experts to deliver your vision! Learn more about our Website Design and Development services, or contact us today to get started.