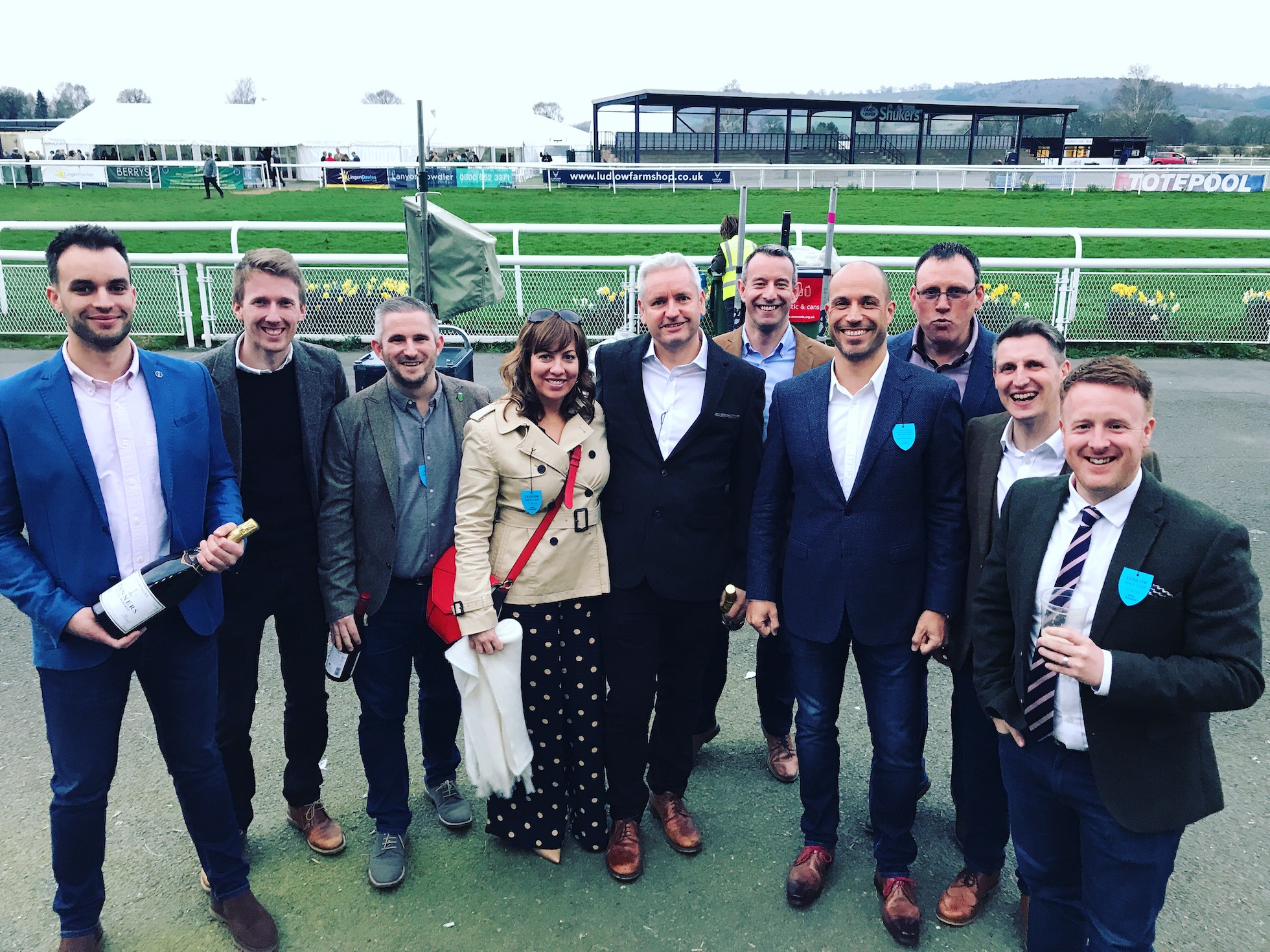 The Shropshire-based charity hosted one of Ludlow's spectacular Race Days at the Ludlow Racecourse on Thursday 21st March in order to raise money for their 40th Anniversary Appeal.
The appeal is funding projects that encourage cancer prevention and early diagnosis, excellent treatment delivered locally, and living well with and beyond cancer.
Lingen Davies is one of Reech's longstanding clients and is Shropshire's leading Cancer charity, committed to supporting cancer services for the people of Shropshire, Telford and Mid Wales. So, to support the event, Reech designed and developed a number of marketing materials for Lingen Davies to showcase the event including a brochure, Race Day programme, booking form and Table Plan.
Over 480 people turned out to support the event, from regular supporters of the charity race day and members of the racing community to a number of established Shropshire businesses. The money raised from the spectacular turnout which will contribute towards the charity's £1.25 million 40th Anniversary Ruby Appeal While the final funds raised are still being accepted, the event traditionally raises upwards of £50,000 each year.
Reech's Managing Director, Rob Hughes and Chairman, Paul Corbett, along with several key clients attended the Race Day to show their continuous support for the charity.
Executive Officer at Lingen Davies, Naomi Atkin, commented on the successful event: "We are very grateful to the directors of Ludlow Racecourse and to everyone who attended, sponsored, or otherwise supported our charity race day. The event was a huge success, with 480 people attending our charity lunch and auction, and some very generous donations made. The money raised will contribute to our £1.25 million 40th Anniversary Appeal, making a positive difference to lives affected by cancer in Shropshire, Telford & Wrekin, and Mid Wales.
"It was such an honour to be invited to the Race Day at Ludlow to support Shropshire's leading Cancer charity and one of our long-lasting Reech Relationships. It was a great turnout and Lingen Davies was able to raise a lot of money for such a good cause. It was nice to see a number of Shropshire businesses come together to show their support for such a great charity."

Rob Hughes, Managing Director