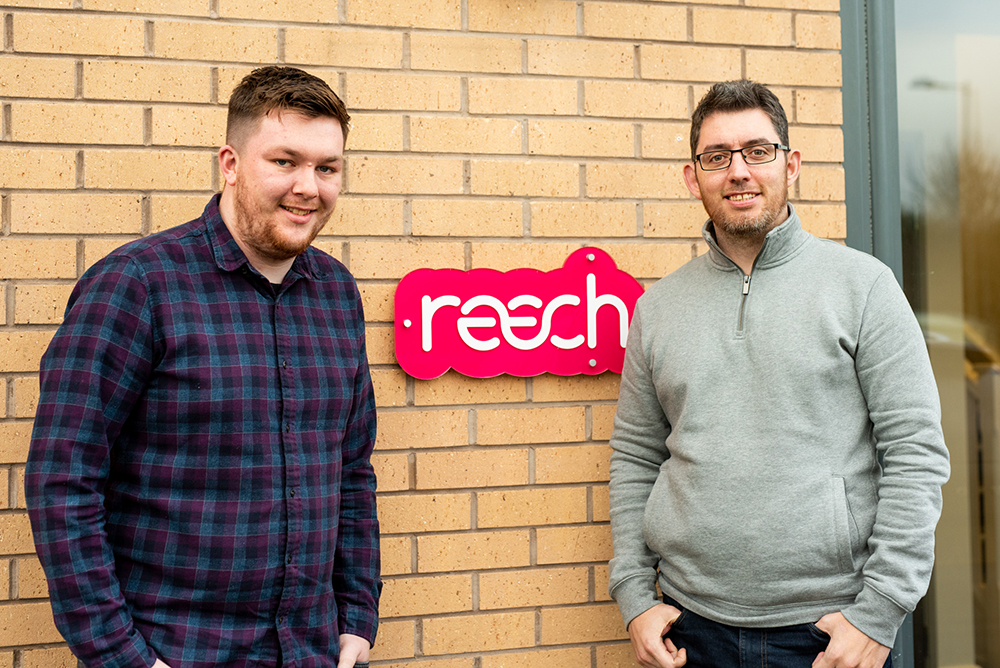 Jordan joined Reech in February 2020 as a Junior Web Developer. Since then, he has jumped feet first into a whole host of website projects – including BlueHub, Clevertouch and Hoofproof – and has quickly cemented himself as an integral part of the Development team. As a result of his proven ability and commitment to his responsibilities, we're proud to announce that Jordan Quinn has been promoted to Web Developer.
As a Web Developer, Jordan's role will evolve to ensure clients continue to receive the high standard of websites we provide and he will continue to play a key role in building websites to client specifications by writing code, integrating themes and widgets, and incorporating visual elements. Jordan will also help to keep our client's websites performing at their best, as offered through our website maintenance service. Congratulations, Jordan!
As Head of Development, I have been incredibly pleased with the commitment and hard work Jordan has shown since joining Reech two years ago. It's really rewarding to see the Development team go from strength to strength, with Jordan being the second member of the Development team to be promoted within the last 12 months. Working alongside other departments at Reech, Jordan will continue to build high-specification websites that help our client's businesses thrive.

Chris Murray, Head of Development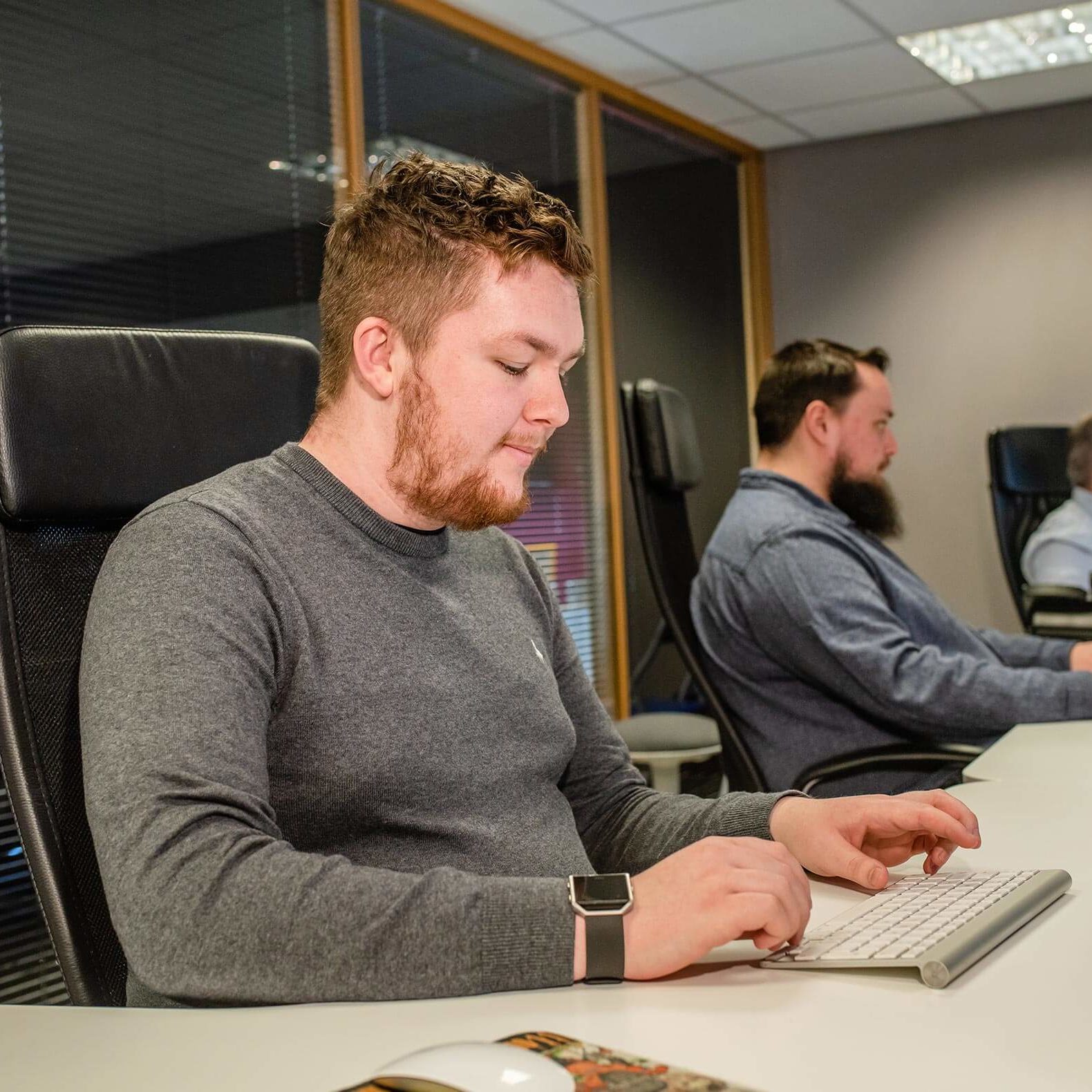 Hello Jordan! What are a few of your favourite client projects that you've worked on and why?
I've enjoyed working for clients such as Bluehub, Clevertouch, Hoofproof and many other great projects. I like taking a brand produced by our Design team and turning it into an interactive website that can compete alongside competitors. It's been brilliant to learn how a new website has helped to transform these businesses.
What do you enjoy most about your role?
I enjoy the day-to-day challenges, from unique requests from a client to turning a brand into a website and seeing its success. I also like being innovative and having the flexibility to produce something, whether it be a site-wide animation or working on subtle transitions from a specific request. I also enjoy being able to contribute ideas and help others with tasks they may be struggling with.
As you celebrate two years at Reech, how do you feel your skills have grown over this time?
I came from working as an Apprentice/Junior Developer in a software house, which gave me a good foundation of experience from all parts as a Developer. I had never worked in an Agency environment, however, so I've got to grips with the daily challenges and adapted to working within timeframes, whilst ensuring the output of my work remains at a high standard. I feel that I have gained more skills at a busy time for the business, and my skill set will only further improve.
What do you enjoy about working at Reech?
I enjoy the working environment at Reech – from interacting with the Development team and other departments within Reech to taking opportunities to improve my knowledge via unique projects or requests. I also enjoy working in the office environment with my colleagues, which I've been fortunate to keep (despite the challenges of the pandemic!)
Web Developer duties to one side… what do you enjoy outside of work?
I spend my weekends exploring new places by walking around Shropshire and nearby Wales with my partner (no matter the time of year!). I enjoy watching films and boxsets, going to the cinema, or just re-watching an old series. I also enjoy watching sports, while also regularly playing football and occasionally golf down at the local driving range.
I enjoy spending time with family and I often catch up with friends that I've been close with from school, whether that's a quiet drink at the pub, celebrating a birthday with a meal or doing fun activities such as go-karting!