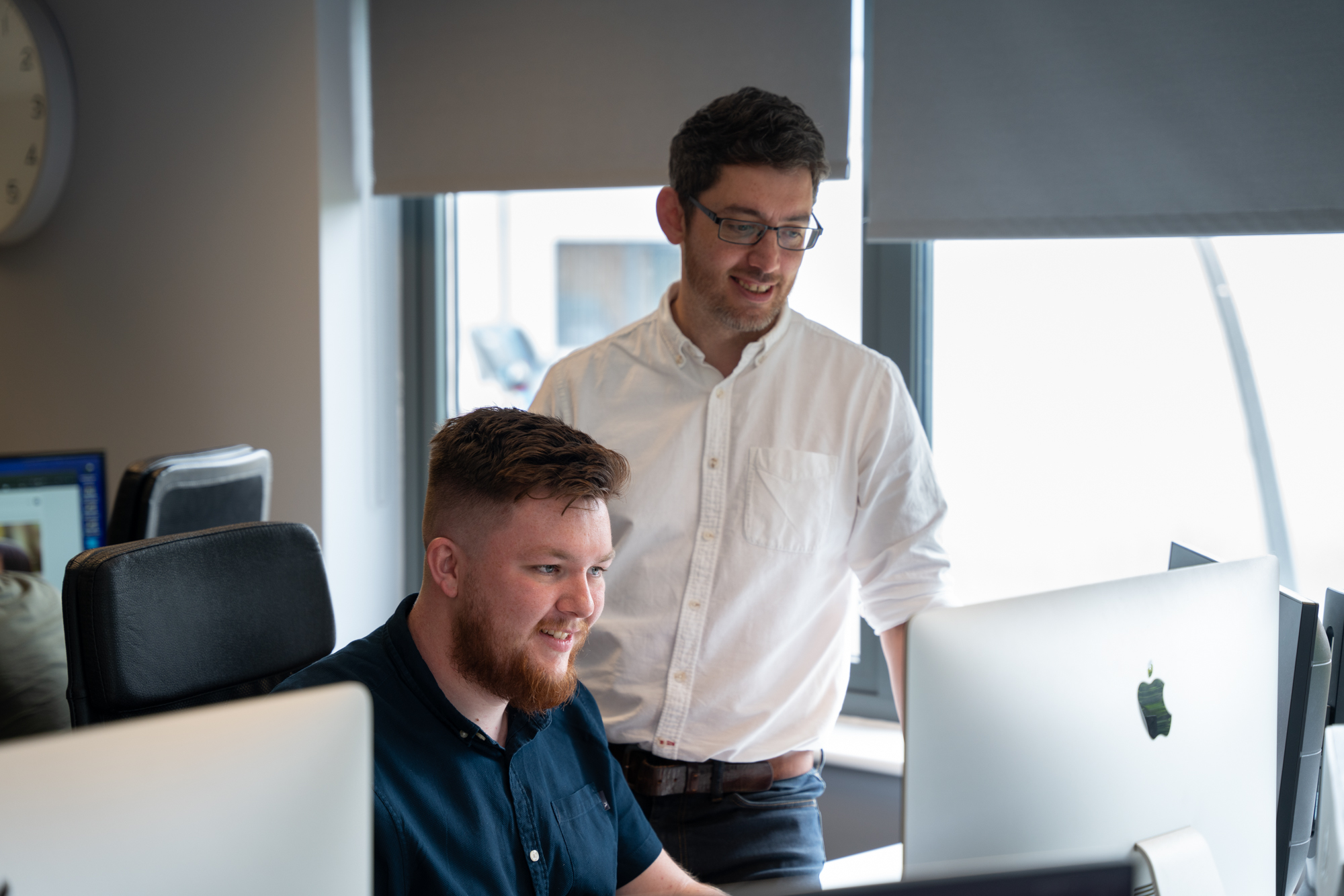 Role purpose
This is an exciting opportunity for an experienced, and passionate Web Developer to join a growing team of professional developers and gain invaluable experience within an extremely successful, friendly, and award-winning creative agency located in Shropshire.
Working closely and collaboratively within a team of four, you will report to our technical director and have the opportunity to lead on a variety of interesting and challenging projects, both external and internal. You will produce modern responsive websites, solutions and systems using the world's most trusted technologies and support your colleagues and clients.
With projects ranging from tourism to retail, this role is perfect for anyone looking to experience a modern fast paced work environment with potential to specialise, take ownership and help drive future change and progression.
Why Reech?
At Reech we don't build websites using third party or paid-for themes. We build each and every site from the ground up based on client requirements and bespoke designs created by our talented in-house design team. This process is both creative and collaborative and helps deliver beautiful, unique and innovative websites.
For our developers this means they get to code every day, take control all of their mark-up and implement relevant technologies on a per site basis. This position also offers opportunities to use different coding languages and frameworks where appropriate.
Responsibilities
Working with Web Designers to create websites and systems that matches the visual design intent.
Interpret client requirements and provide estimates and functional specifications for resulting development work.
Learn the codebase and improve your development skills
Complete both frontend and backend website development tasks.
Handle server, DNS and general system config.
Update internal and external Websites
Analyse, interpret and sanitise existing datasets to support website projects.
Create technical documentation and supportive materials
Participate in quality control activities such as bug finding and user acceptance testing
Communicate regularly with other team members.
Communicate via email and telephone with clients, when required.
Assist with basic support to a wide range of clients with the day to day running of their websites and hosting.
Take ownership over code quality and be self-critical
Requirements:
An understanding of development approaches and methods
Strong HTML5, CSS, SASS, JavaScript (jQuery), PHP knowledge including experience with bespoke WordPress theme development.
Experienced with GIT, npm and task runners. (GULP)
Understanding of web security, accessibility, and usability
Basic understanding of server technologies, DNS and hosting ecosystems
Awareness of SEO techniques and best practices
Understanding of multiple platform delivery such as mobile vs desktop, and optimising for fluid-responsive websites.
Excellent communication skills to explain technical subjects to non-technical people
Passionate about the field and willingness to learn
Excellent telephone manner and confidence
Competent use of Microsoft Outlook, Word, Excel
Strong communication and problem-solving skills
Self-motivated and able to work towards strict deadlines
Ability to solve problems quickly and completely
Ability to multi-task and stay organised in a dynamic work environment
Analytical and inquisitive, with excellent attention to detail
Desirable Key Skills and Experience:
Bachelor's degree related to computer science or relevant qualification
2 or more years' experience in an agency environment using PHP, WordPress and MySQL for website development.
Experience working with Application Programmable Interfaces (API) and JSON data
Basic Server set-up and management with Plesk or similar.
Benefits include:
Permanent role;
Pension scheme;
28 days annual leave including bank holidays
Christmas holidays off (we are closed!)
Support, training, and guidance
Your birthday off (yes, the whole day) once you've been with us for a little while;
A modern, relaxed working environment.
Salary and how to apply:
Job Type: Full-time
Salary: £24,000 to £30,000 /year depending on experience
When applying please submit your CV and covering letter to 

[email protected]

NO AGENCIES PLEASE.