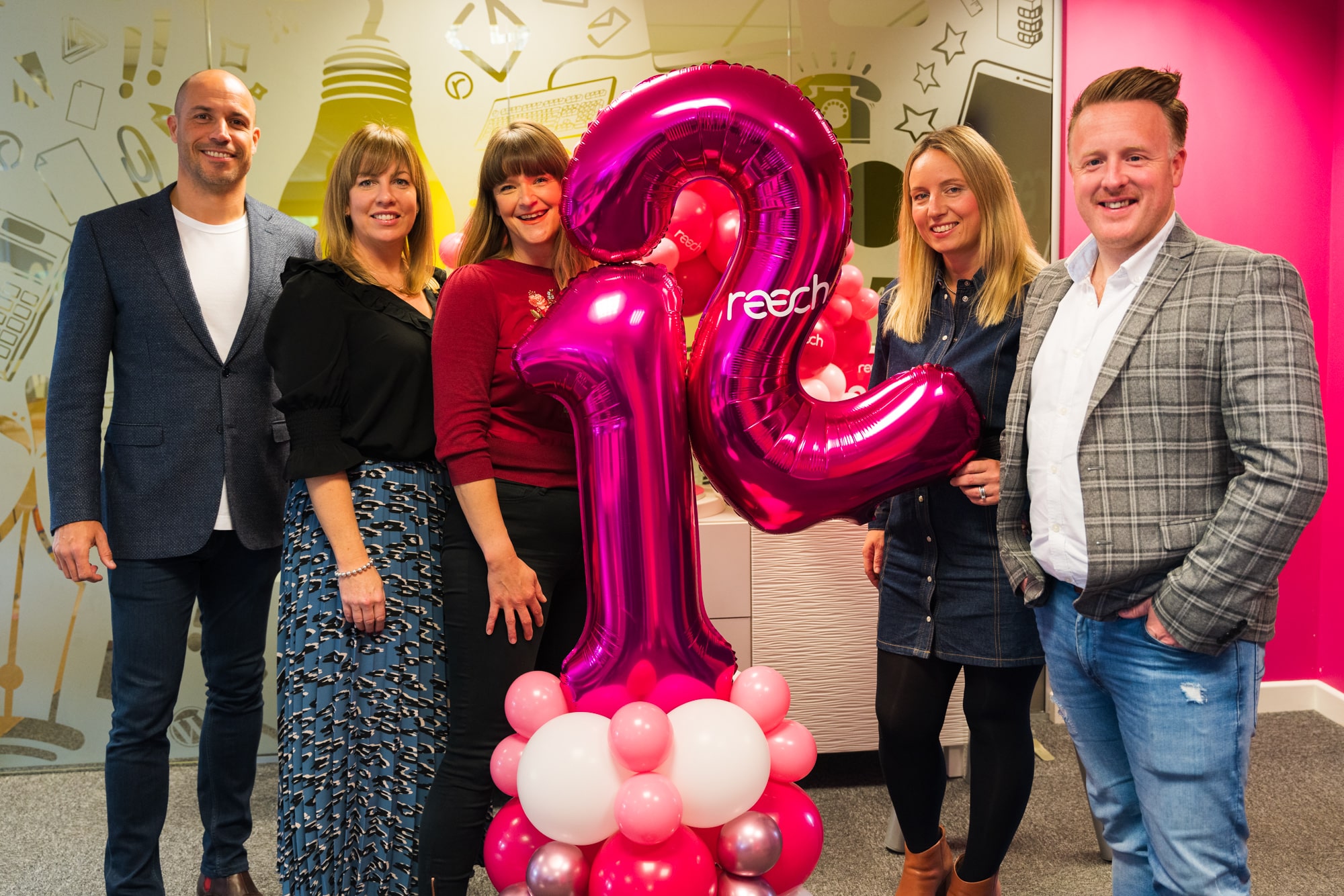 Happy Birthday to us!
We're officially into November, which means one thing – it's our Birthday! Today, Reech turns 12 and everybody at the agency has been celebrating in style…
From humble beginnings…
From a one-man band working from within a spare bedroom/home office hybrid to having 20+ incredibly talented team members, we're proud to have established ourselves as one of the leading full-service marketing agencies in the county. That being said, our birthday is always a milestone we like to celebrate each year and take the time to reflect on our achievements and how far we've all come as a team!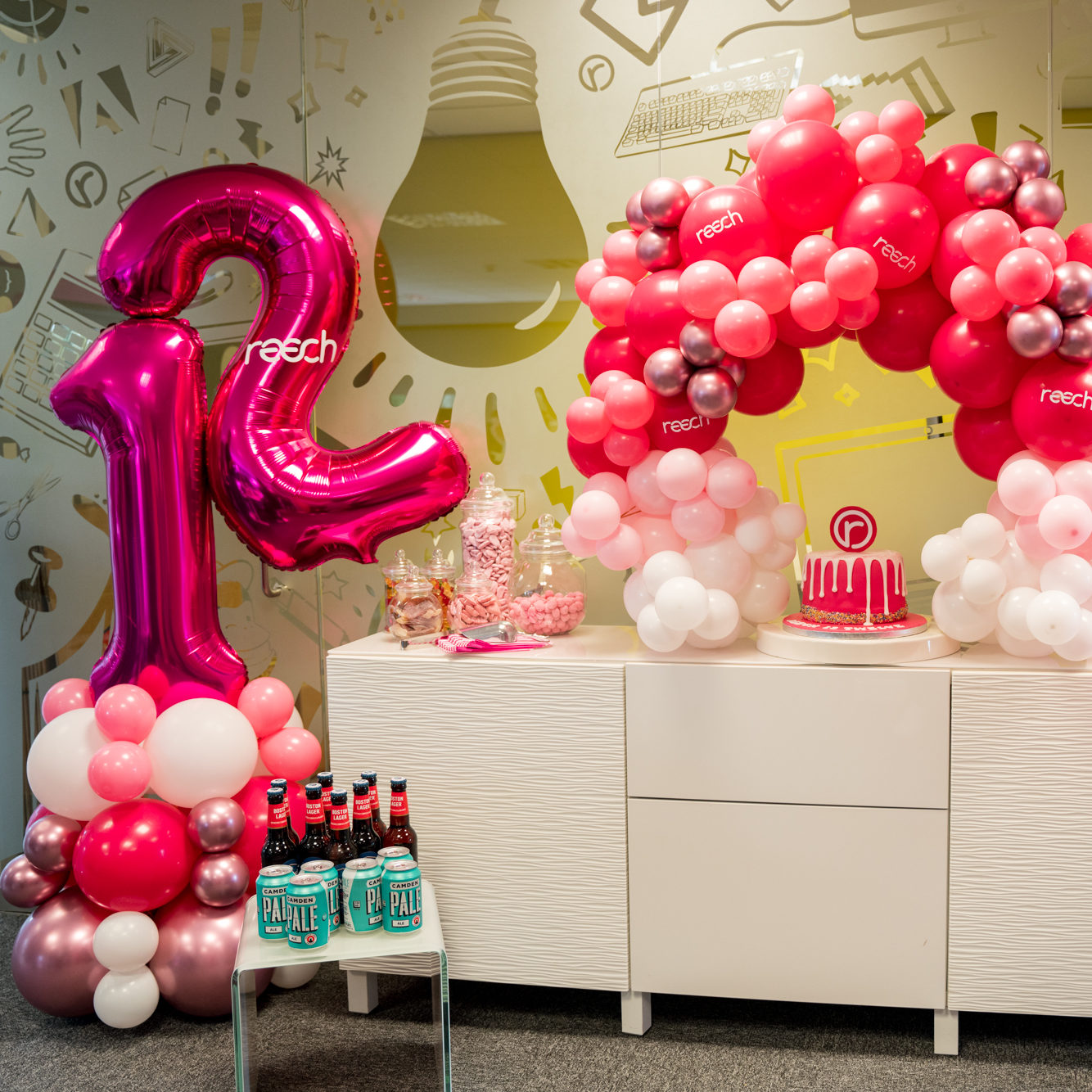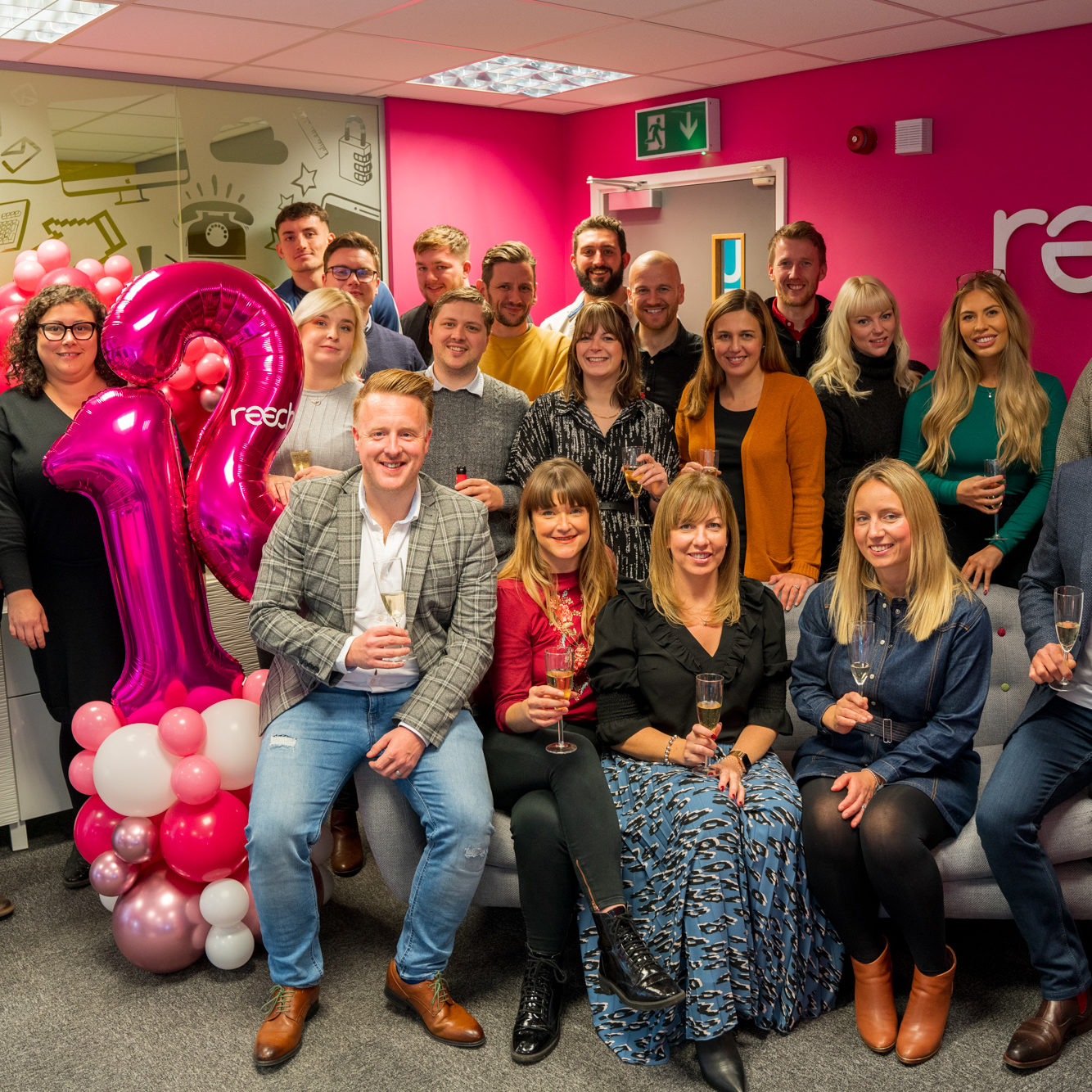 Supporting local
For the Reech office to look the part, we decorated our space with branded balloons (in our infamous pink colour!) from Alexa & Bud. At midday, we enjoyed a delicious lunch that was freshly prepared (and quickly demolished, of course) on-site by Fish Heads. As the afternoon wore on, we raised a toast and made room for a slice of our lovely Reech cake, which was baked and hand-decorated by Merricakes.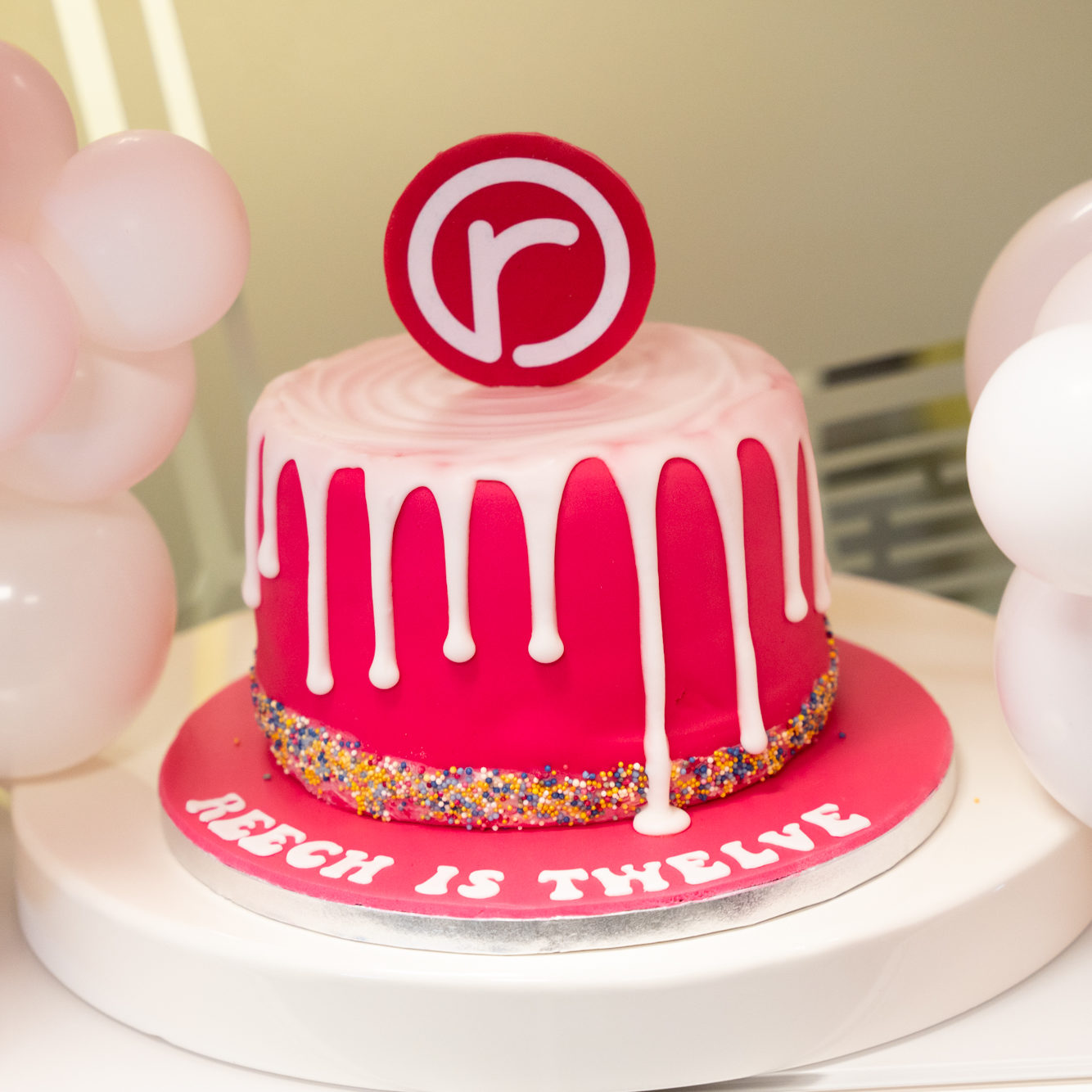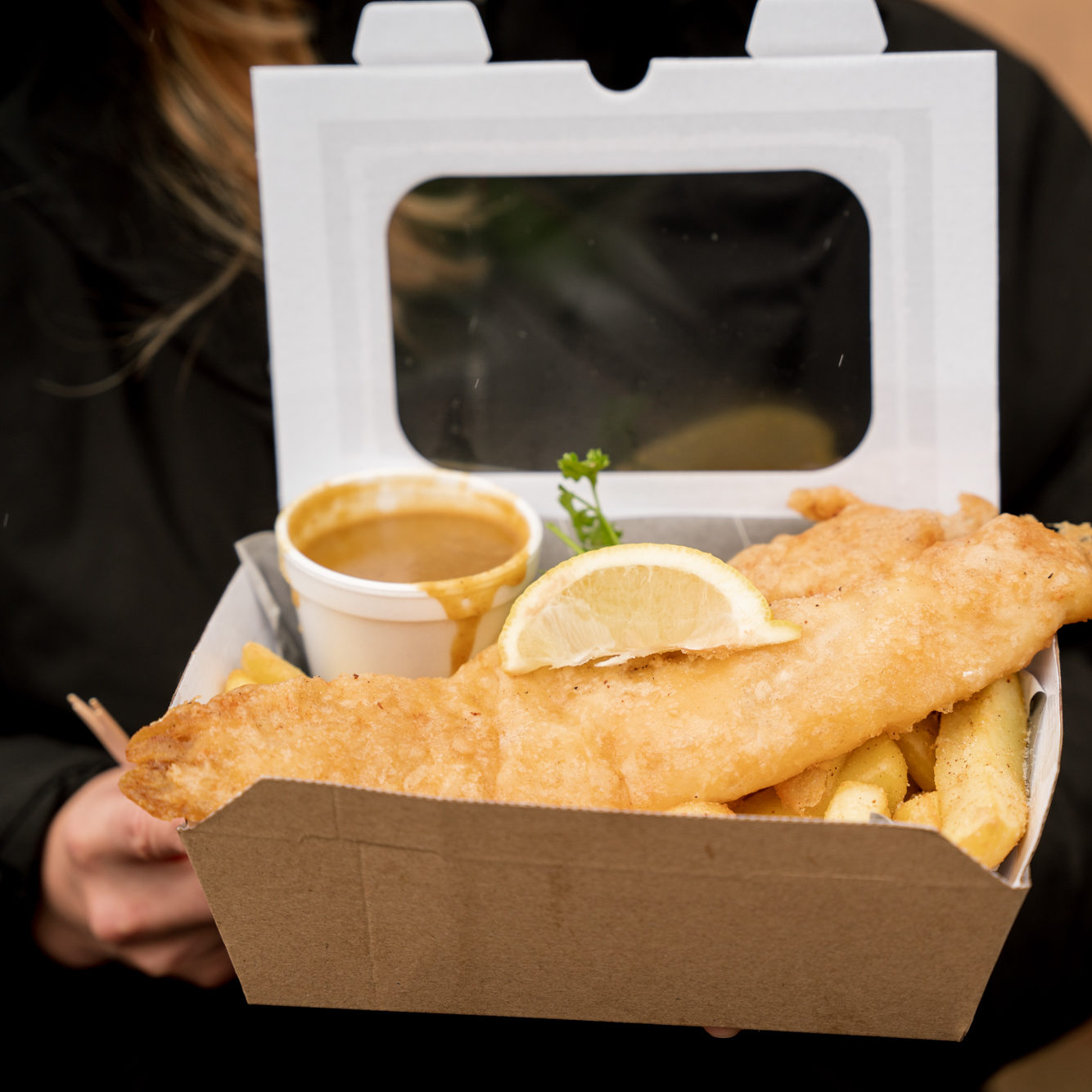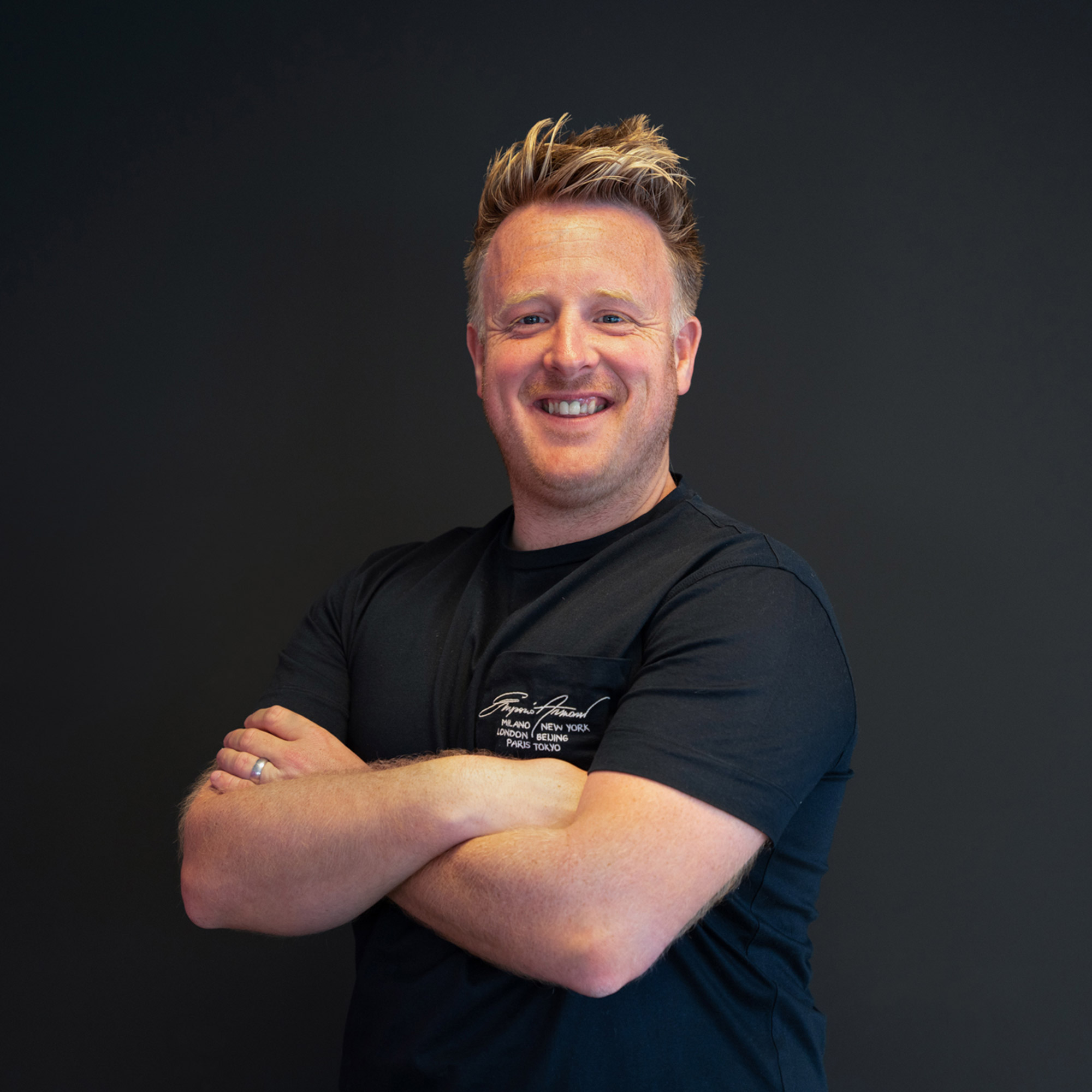 As we celebrate our 12th Birthday, I want to say a big thank you to all of our growing list of clients who trust us to get creative and present new ideas for their brand, website and digital marketing. I also want to thank the team here at the agency who continue to push boundaries and expand their skillsets to create fantastic work for our clients.
Although the past 12 months have been very different from years previous, it's been a year full of development and growth for the agency with the addition of new digital and website services and new experts to our internal departments. We look forward to seeing what lucky 13 has in store!
Rob Hughes, Managing Director
Take a look at some more of our party photos…