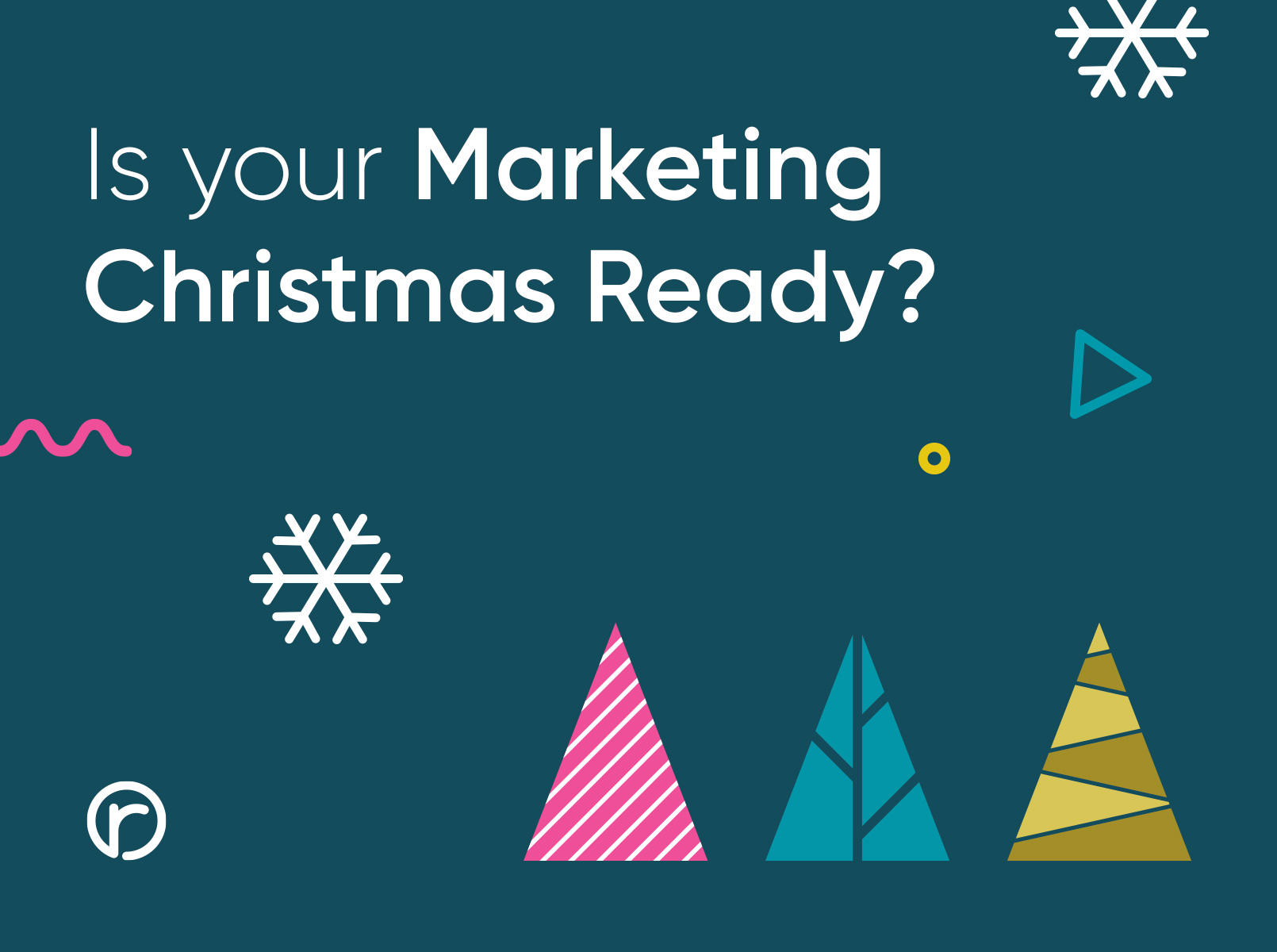 We're encouraging all our clients to get their marketing ready for Christmas. Whether you're shutting down for the holidays or your business goes into overdrive during the Christmas period, there's always something to prepare ahead of the big day.
We've put together a Complete List of Christmas Marketing Must-haves that we're supplying to our clients, to help you get ready for Christmas 2021.
Christmas-ready Communications
Opening Gours
Do your customers know your opening hours during the festive season, and have you made them easily accessible? Ensuring your clients have a place to check your festive opening hours once you've shut down is a critical part of your Christmas customer service strategy – especially if you're B2C. Depending on your business and client-base, we recommend you consider creating the following:
Mailchimp
Website news article
Social media post
Merry Christmas
Like us, many of our clients like to wish their customers a Merry Christmas – but it's key to make sure this messaging stands out from the crowd and is in-line with your brand – this is also a great way to build your brand recall and customer engagement. The best way to achieve this is to get your designed Christmas posts created ahead of time. You might need to consider:
Social media assets
Mailchimp campaigns
Animated videos
New Year's Day (2022)
Circulating New Year messages to your customers is a great way to thank your customers for their loyalty throughout the year – as well as being a great way to remind them of your opening hours! You might want to wish them a Happy New Year via:
Mailchimp
Social media posts
Animated video
Website and Social
Festive Design Treatment
To highlight your products and services during the festive season, it can help to sell the Christmas theme by adding a little festive sparkle to your website such as:
Festive website headers
Christmas website pop-ups
Updating opening times on your site
Opening Hours
You've updated your opening hours on your social media but do they match your website? To bring these all in-line we can update your:
Contact us page
Google business listings
Social media profiles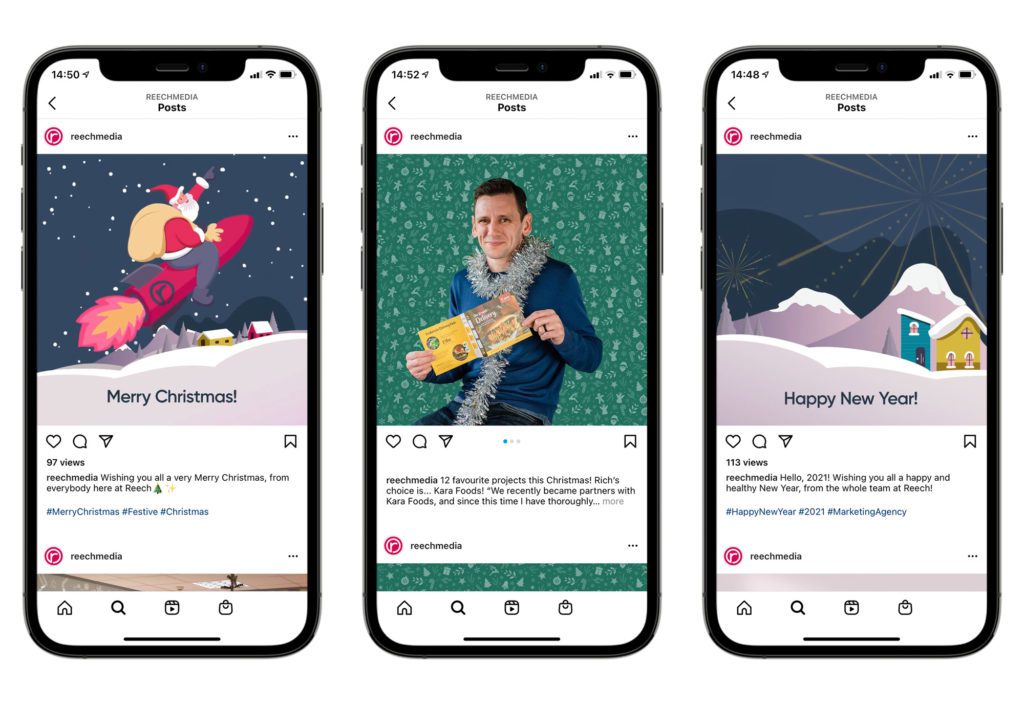 Printed Marketing
Branded Christmas Cards
Stay on brand whilst getting festive with branded Christmas cards, we'll design, print and distribute them to your clients!
Personalised Christmas Gifts
Are you sending gifts to your clients like a bottle of fizz? We'll help you personalise these with branded labels and gift cards to help you achieve that extra special touch.
Company Calendar
Calendars are a great way to ensure brand awareness all year round with your clients and have constant product/service messaging. We'll design, print and distribute your on-brand 2022 calendar to your clients!
Campaigns
Festive (and New Year!) Product/Service Updates
Do you need to update your product and service listings on your website to push festive sales and promotions? We'll support your clients in uploading these to your site, and distribute the messaging via:
Social media paid advertising
PPC google ads
Mailchimp
Organic social media assets
Festive Competitions
Festive competitions are a great way to engage your customers with your brand, bring in new clients, and increase website traffic. Of course, it's also a great way to give back to the community over the festive season, something team Reech believe in passionately! These campaigns do require a bit of thought though so it's best to get ahead of the curve now. Here are some ideas that team Reech can help clients with launching:
12 days of Christmas promotions
Christmas giveaways
Free delivery in December
Social media Christmas competitions
We can help you get these competitions off the ground with:
Social media paid advertising
PPC Google Ads
Mailchimp
Organic social media assets
Regular Social Media Updates ('Tis the season to be social)
With people spending more time than ever on social media (especially over the festive season), there's a great opportunity for you to keep your clients up-to-date with what's new for your company. Let's catch up and discuss your December and January content calendar to make the most of this lucrative time!
Already a Reech client?
Contact your Client Relationship Manager to get a copy of our Marketing Christmas List.
Need Our Help?
There's a lot to think about ahead of the festive period, but we're always on hand to help. From our studio team to web developers, and social media wizards, we have all the skills to get your festive marketing off with a bang! Ready to get Christmas-ready? Get in touch with us on [email protected] or 01743 296700.