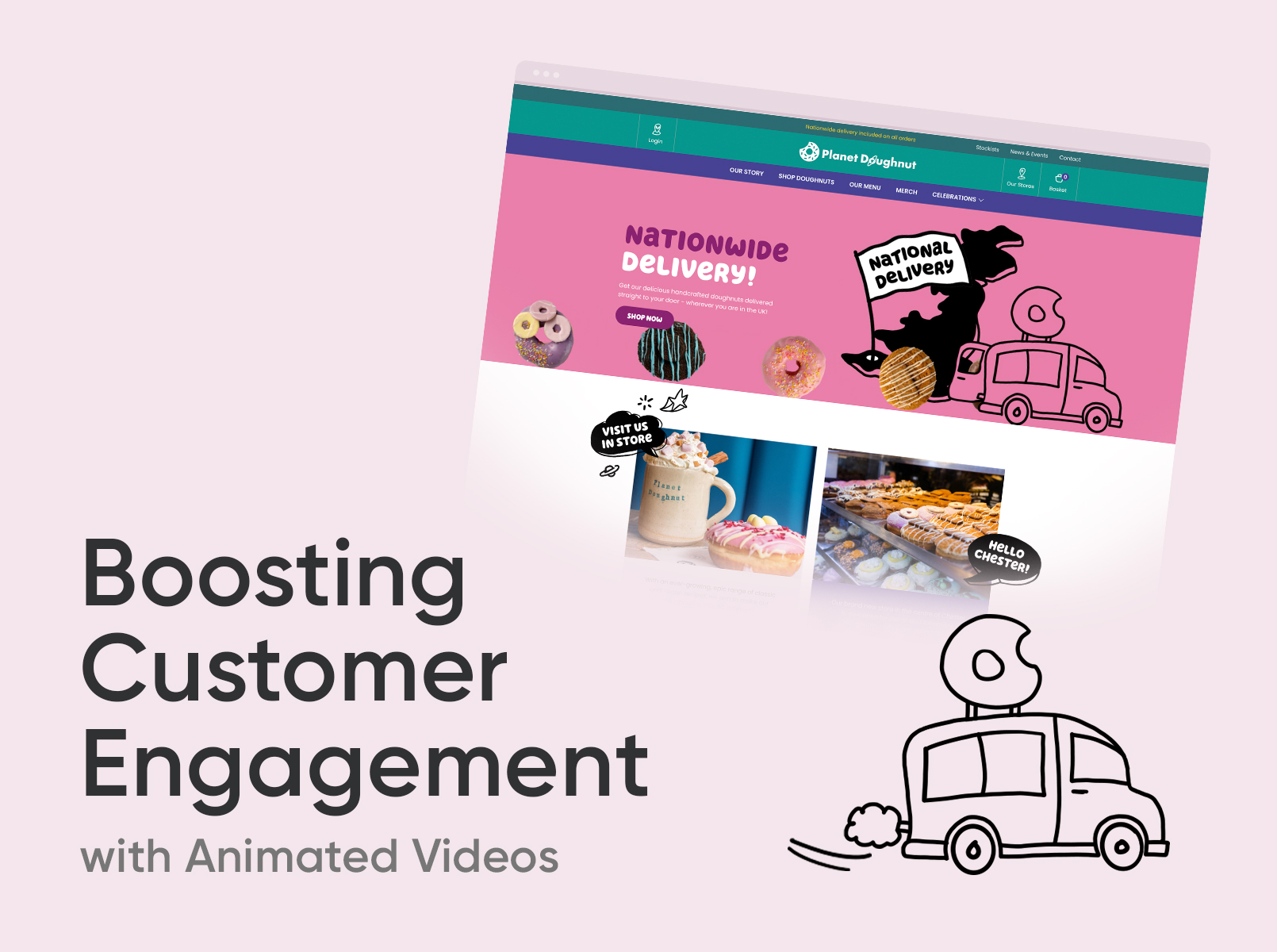 Traditional digital marketing techniques are still paramount to a successful business, but it can be all too easy to become complacent and not move forward with the times.
Animation has gained traction on social media and websites over recent years due to the increased interaction, customer engagement and share value. People remember 80% of what they see and just 20% of what they read. When you consider our first, ancient languages consisted of images, it's no wonder we are innately better at remembering visuals.
How can I use animation and what are the benefits?
Explainer videos
Animation is a fantastic tool to use for explainer videos. Whether this is explaining how to use a new product or educating your target audience on your services, animation can make these videos shorter and more appealing. Meaning your audience will likely watch it all the way through.
Explainer videos take the pressure off your customer services team, which in turn pleases customers too. Everyone has less time these days, and very few of us enjoy spending our precious free time on the phone to companies. The less time customers spend speaking with your customer services team, the more likely they are to invest in your product and service. This makes animation the perfect tool for new product launches.
Promote your tone of voice
Remember, animation doesn't have to be wholly informative!
They can be used to simply add some creativity to your website or socials and make your content eye-catching and fun. This is particularly useful for brands looking to display a fresh and fun tone of voice.
Animated company videos are ideal for showcasing your expertise whilst portraying an approachable tone of voice to your brand.
Product launches
Including animation in your digital marketing strategy is a great way to give old products/services a brand-new lease of life. You can take something you have been providing your clients with for years and give them a fresh outlook on it using animation. Or perhaps a product that hasn't been performing as well you as originally hoped would benefit from a short animation that can really pack a punch.
Ready to animate your marketing?
Have a chat with our team and find out how we can help you use animation to boost your marketing engagement.