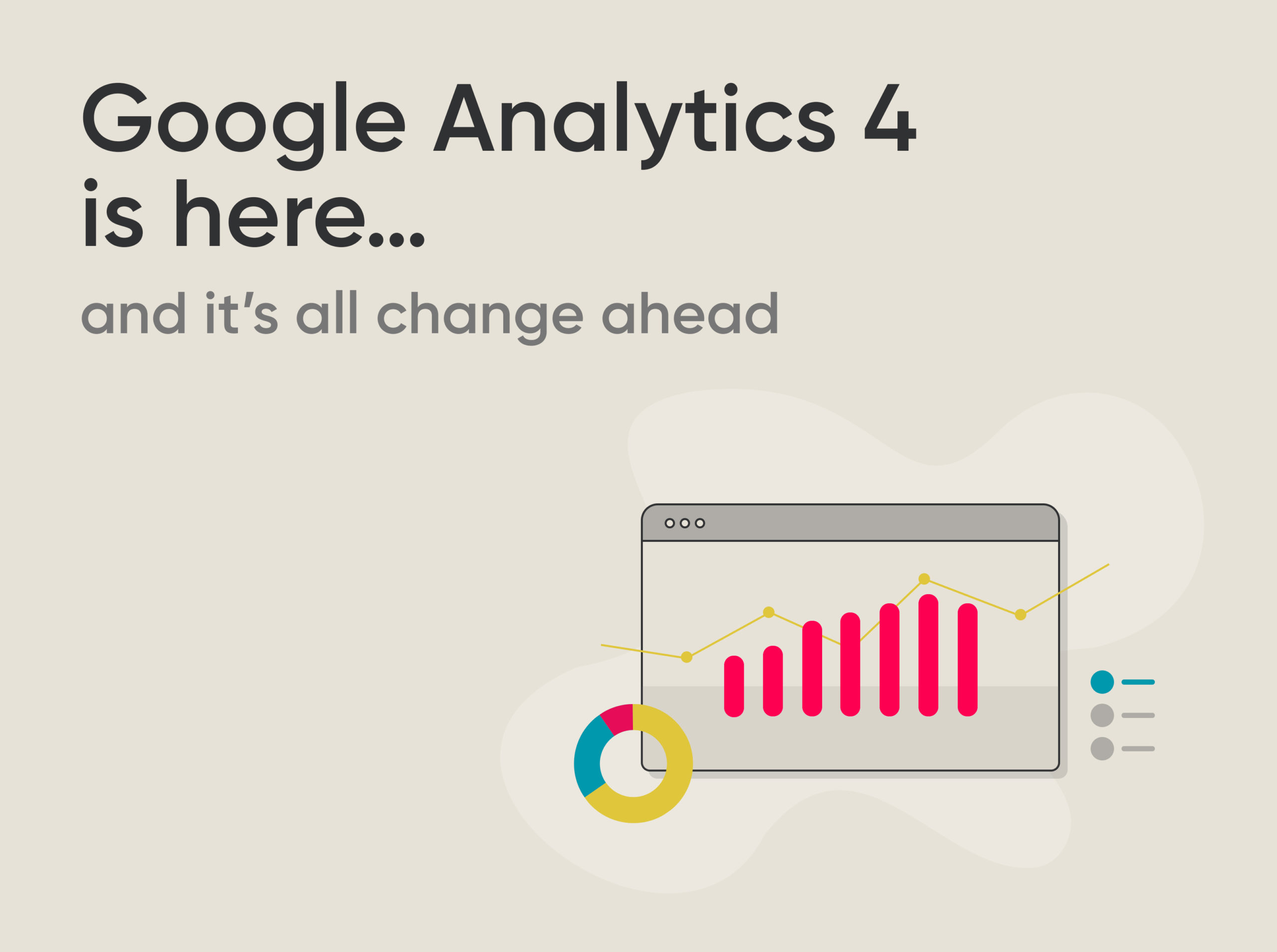 Below we take a look at some of the key differences, and benefits, of Google Analytics 4.
What is Google Analytics?
Google Analytics is a tool designed to provide you with data about your website and how users interact with it, allowing you to track key information such as bounce rate and client journey. This data helps businesses to understand their customers better and make informed decisions about their website and marketing improvement strategies. In essence, if you have a website, Google Analytics is a must-have tool for your business.
What are the key changes and what are the benefits?
Until now, Google Analytics (previously named Universal Analytics), followed a model that tracked 'sessions'. A session is defined as a group of actions recorded by one user in a given period of time. Google Analytics 4 (GA4), on the other hand, has been built to track 'events' that are significantly different to sessions. An event is every individual interaction from each user. By tracking events rather than sessions, marketers are provided with far more comprehensive data for website pathing analysis and cross-device behaviour.
Many people use different devices to view the same content online, for example, a user might use a phone app to browse a clothing range and then move to a desktop to complete their purchases. This disrupts a marketer's data quite significantly when tracking their client journeys, but GA4 has been designed with artificial intelligence that builds reports based on the actual data collected and forecasts what the information would look like if all the data was available.
GA4 also uses machine learning, or AI, to detect both trends and anomalies within your data. This could be a spike in events at a specific date or time, for example, and is really helpful for business owners wanting to make quick and effective data-driven decisions.
Unsurprisingly, the way GA4 displays the data has also changed, which in itself presents a huge learning curve for marketers. With so much to get to grips with, it's advisable to set up Google Analytics 4 as soon as you can to ensure you give yourself the maximum amount of time to get up to speed.
Google Analytics is a crucial part of running a website, if your business doesn't have GA installed, or you do but you're not making the most of the data, then you're missing a vital opportunity to monitor your current and prospective user behaviours.
If you need to update your existing website or build a new one, we will give you a full Google Analytics MOT to help you truly understand your online presence. We will work with you to use this crucial data to improve both your user's experience and your website's SEO.
Need a little extra help?
These are just a few of the many changes and benefits with Google Analytics 4, and we're an approved Google Partner so if you want to find out more or you need help adjusting to the new update then contact us today on 01743 296700 or email [email protected]