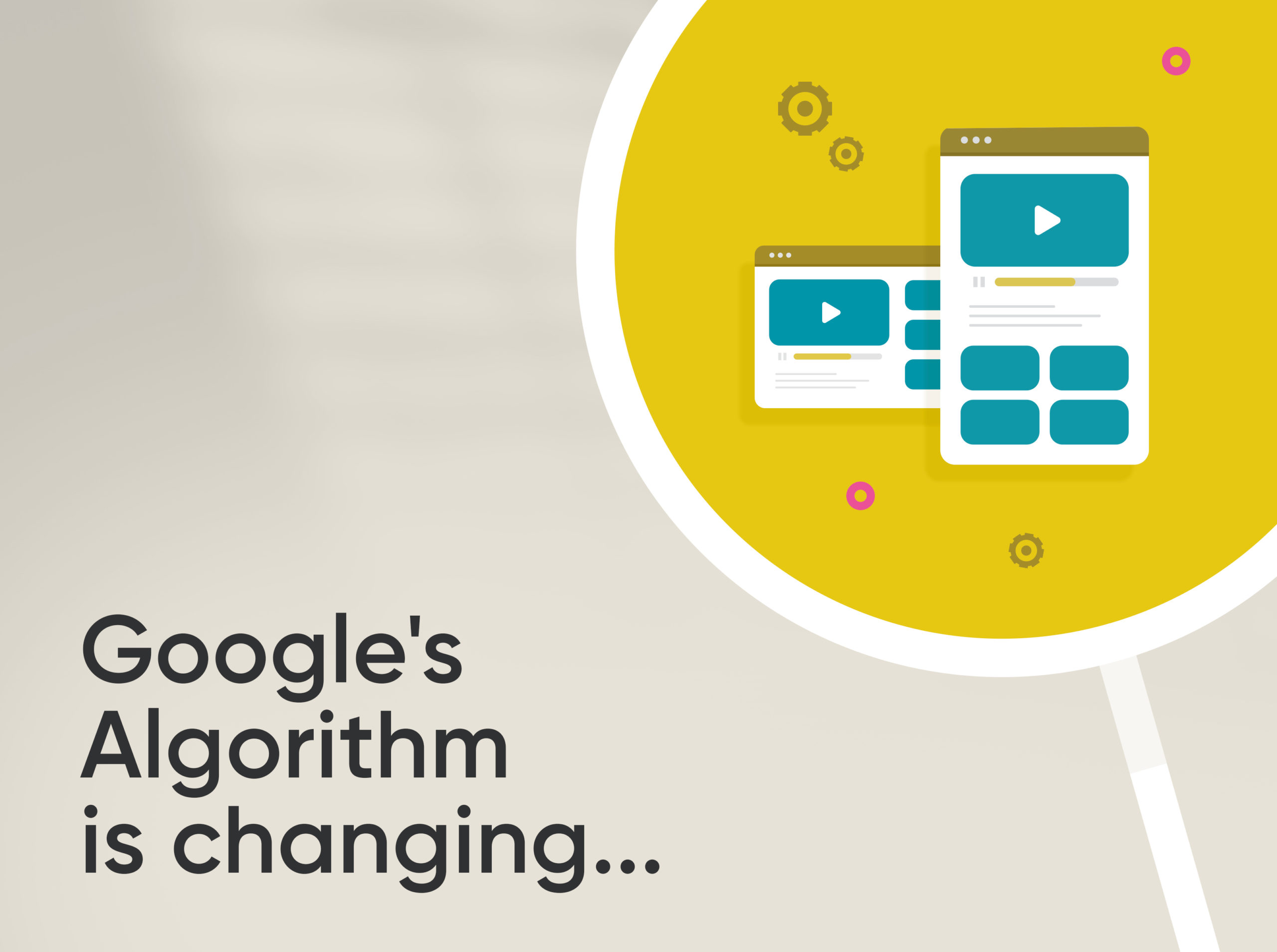 Google's algorithm is changing… again!
In the next coming weeks, Google plans to expand its algorithm to include Page Experience, a new measurement tool that joins the hundreds of other factors that Google considers when generating Search results.
What is Page Experience?
Page Experience measures how users interact with a web page and how it performs using a set of signals: Google's Web Vitals, mobile-friendliness, HTTPS, safe-browsing and intrusive interstitial guidelines. Keep reading to find out what each signal means!
Web Vitals
The Web Vitals are a set of three performance-oriented metrics that include a website's loading time (Largest Contentful Paint), interactivity (First Input Delay) and stability (Cumulative Layout Shift).
Largest Contentful Paint (LCP)
This element measures perceived loading speed and how fast the visual elements of your pages become available to the user after clicking onto the webpage.
This metric involves how long it takes for your page to become interactive (e.g. how long it takes a user to be able to click and use the search function).
Cumulative Layout Shift (CLS)
This element checks for and measures visual stability for any annoying or unexpected movement of the page content (.e.g. pop-ups).
Mobile-friendliness
With such a shift towards mobile usage over traditional desktop viewing, it's important to ask one question… does your website translate well onto a mobile device?
Your website's mobile experience will now play a big part in your Search Engine Results Page (SERPs) ranking than ever before.
Google will look to check whether or not the website page loads, operates and responds well on mobile through its Mobile-Friendly Test.
HTTPS & Safe-browsing
To encourage secure browsing, Google will look to check whether or not a webpage is served over a secure connection (HTTPS) and whether it contains any malicious or deceptive content that can compromise the user's privacy. To review and improve your score, try the following:
Intrusive Interstitials
Google believes that advert pop-ups and interruptions can lower user experience when browsing a website. Most web users are in agreement that programmed interruptions negatively impact the quality of their experience when browsing a website, particularly when on a smaller screen (i.e. on a mobile device).
Remember, content remains king
For website owners, these changes will need to be considered as part of their SEO strategy approach going forward. With more and more websites written with optimised, high-quality content in mind, it's no surprise that Google is now expanding the criteria to analyse more than just the content!
It's important to note, however, that while Page Experience will look to favour user-friendly sites against those that cause the user difficulty, Google will still seek to rank pages with the best on-page content; the tech giants themselves have previously quoted "a great page experience doesn't override having great page content".
Need our expert help?
We're an approved Google Partner meaning we've got to grips with everything Google has to offer – from SEO to Display Advertising and Video Advertising.
Contact us today and let's help you succeed! Call 01743 296700 or email [email protected]