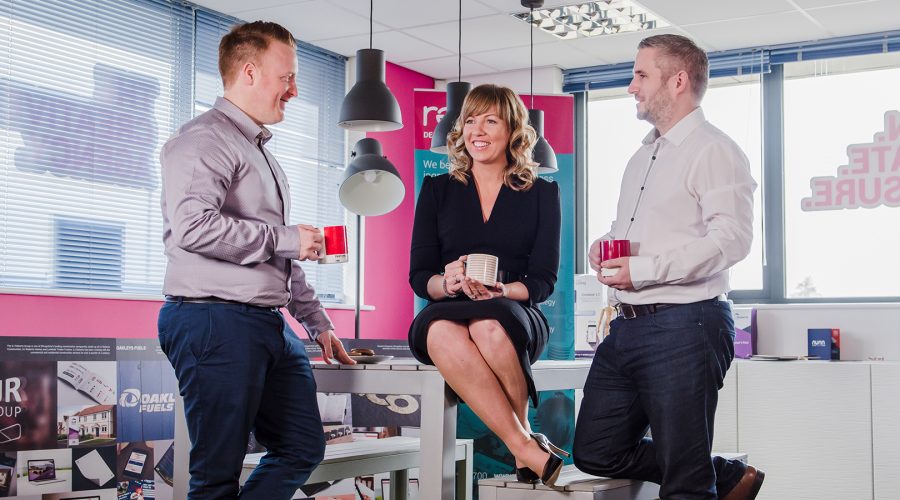 As part of our 10th birthday celebration, we're giving you the chance to win a new brand for your business or organisation!
To celebrate our 10th anniversary, we are giving away £10,000 of our marketing services to 10 lucky Shropshire businesses and charities over a 10 month period! To kick start our huge giveaway, we are offering our February winner a completely new brand. Read on to find out how you can enter.
Why consider a new brand?
Your brand is much more than just a logo, it represents your businesses or charities identity – who you are, what you do and why you're different from your competitors. Most importantly, your brand is how your business or charity is perceived by your audience. Your new brand can be showcased across all of your marketing materials including your website, brochures, social media channels, signage, business cards, stationery, and many more.
Over the last 10 years, we have created powerful brands for leading businesses and charities across Shropshire and the West Midlands, including Fletcher Homes, Shropshire Festivals and Severn Hospice.
Our brand process…
"When approaching a brand project, we start by researching your business or charity to help us better understand what you are all about and how your company looks. We then collate a design brief and strategy tailored to your business or charity – this ensures that the brand is in line with the company and targets the correct audience.

At this stage, the company may choose a brand evolution or a brand revolution. Brand evolution is the process of evolving your current business logo into a brand with the introduction of brand attributes, often rolled out across marketing assets over time. Brand revolution is typically chosen when a logo no longer reflects the nature of the business or organisation, or when a company is looking to increase its brand presence.

We will then present up to five design concepts for the client to review. We will then develop this chosen concept to create a final logo and brand attributes including icons, fonts and colour palettes. The chosen logo will then be presented across both digital and print platforms."

Adam Preece, Head of Design
Entries for this competition have now closed.