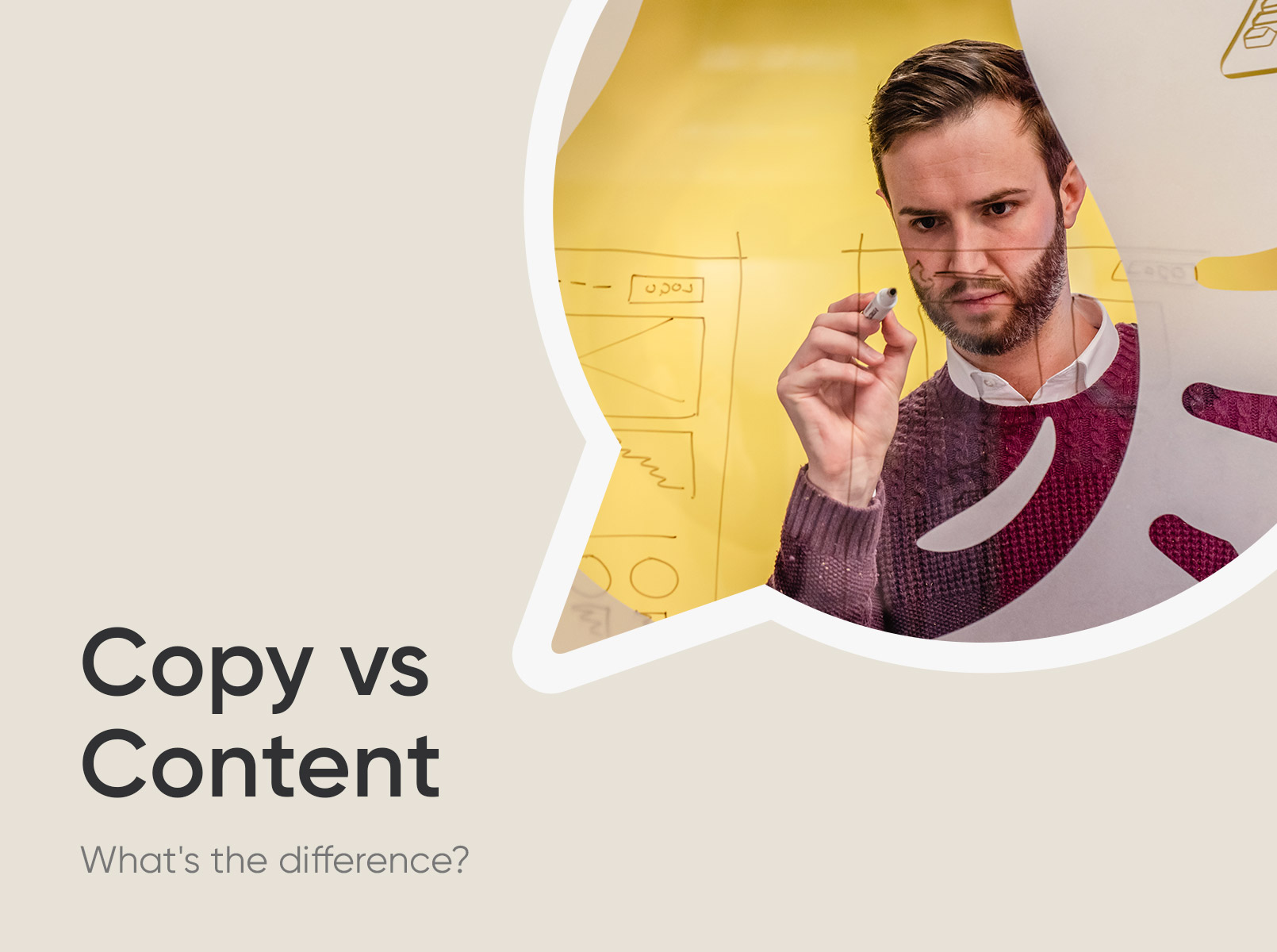 Well, it all boils down to their purpose. Whereas content writing sets out to inform or entertain the reader, the primary objective of copywriting is to persuade. Although all copy is content, not all content is copy! Somewhat confusingly though, the two can overlap – for example, a social media post with the primary objective to inform may still have a commercial intent.
Whilst the two have different driving forces, both content and copywriting are important elements of a digital marketing strategy… continue reading to learn more!
What is Copy?
Copy is a form of written communication that primarily sets out to raise brand awareness and persuade the reader to take a sales-related action (i.e. purchase a specific product or service). Examples of copy include adverts, emails, landing pages and brochures.
Because copywriting is designed to convince prospective customers to buy into a product or service, it's more direct and straightforward in its approach. For this reason, a more forceful tone is adopted and a clear list of features, Unique Selling Propositions (USPs) and Call to Actions (CTAs) are all characteristic of copywriting.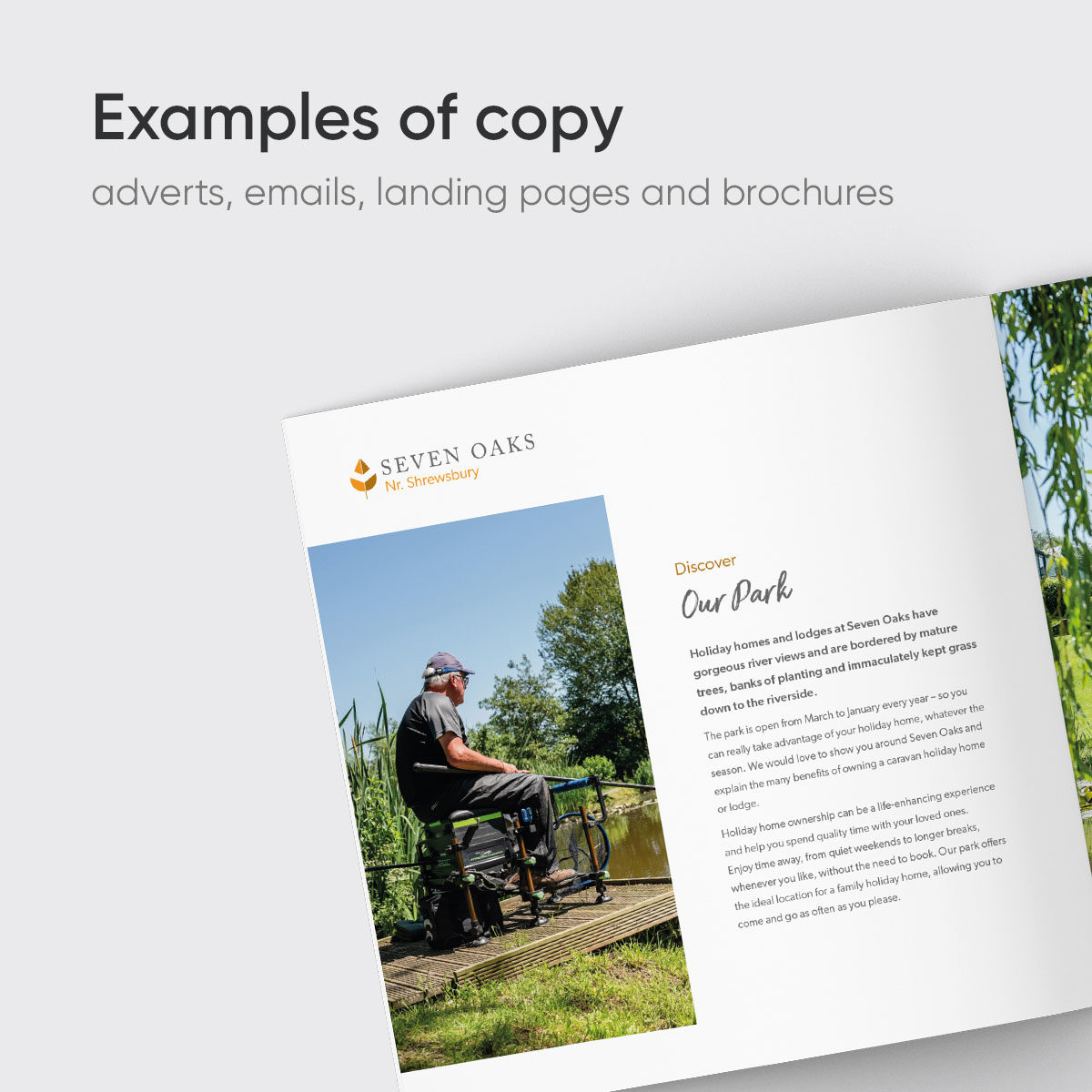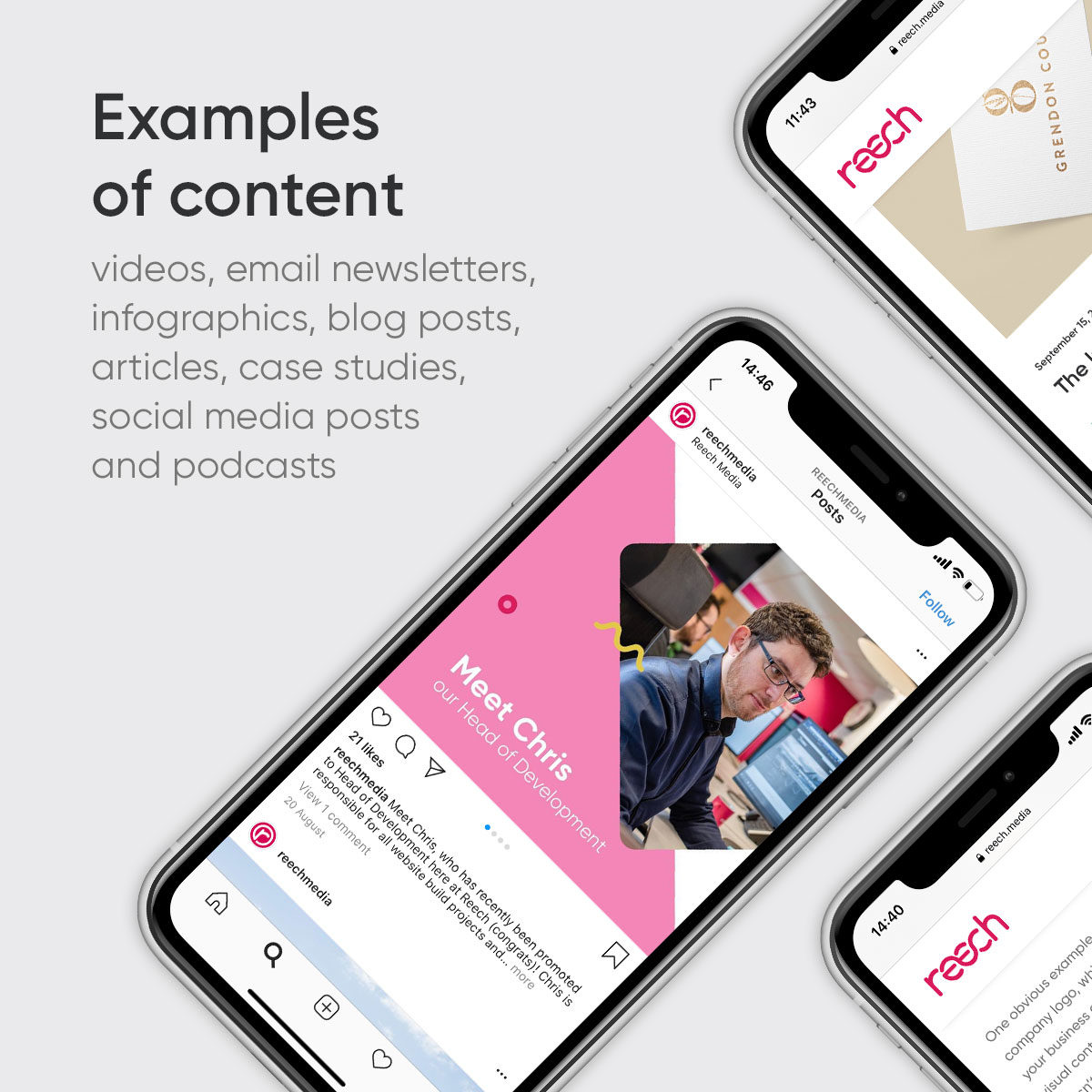 What is Content?
Simply put, content is a form of non-commercial communication expressed through various media outputs. Videos, email newsletters, infographics, blog posts, articles, case studies, social media posts and podcasts are all examples of content.
Because the primary goal is to connect with the reader and establish a level of trust, content writing is often longer and more expressive. Ultimately, content is of high value to the reader. Though content is more about story-telling, content writing signals a new opportunity for your business to connect with prospective customers.
What about SEO?
Content is often the driving force behind a successful digital marketing campaign. Due to the descriptive nature of content writing, you're more likely to generate organic traffic through search engines – and because content helps to boost online presence, it's an excellent growth tool. If you're frequently writing blogs, social media posts or articles, you often don't need to worry too much about copywriting… you just need to keep drumming out great content. Better content means more audience engagement… and more audience engagement will ultimately lead to an increase in your followers/readership.
But don't forget, any example of high-quality content will rank in the search results if it's relevant to a search query – so make sure anything you write is published with optimisation in mind!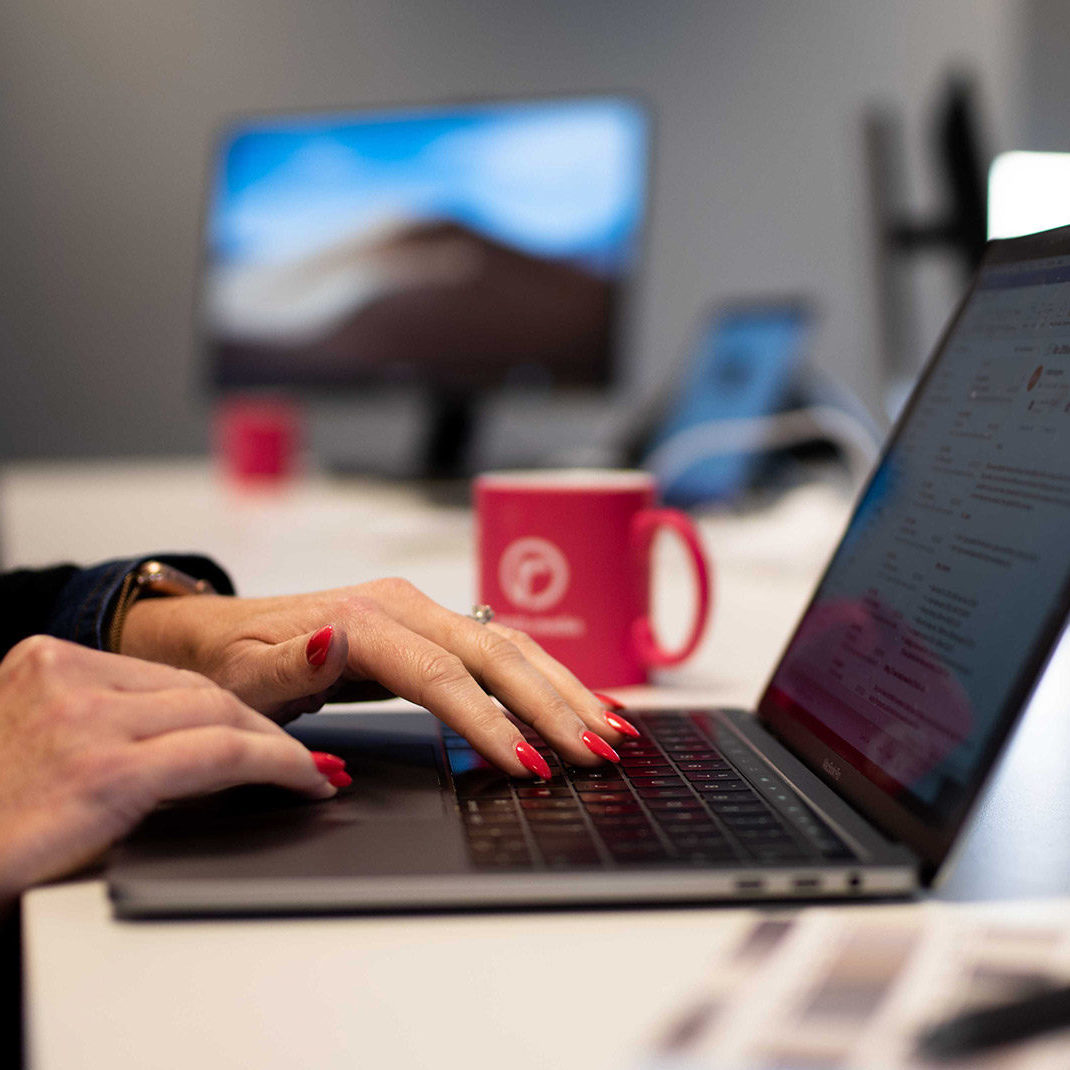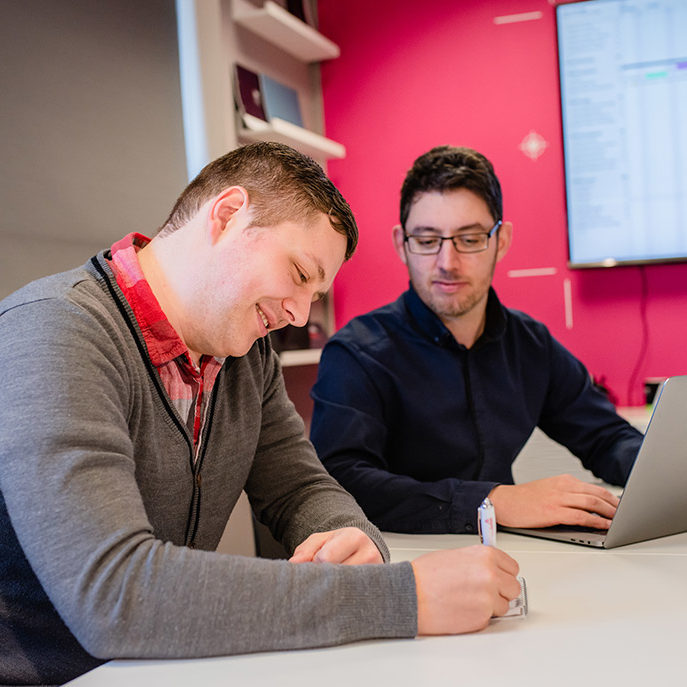 Need a helping hand?
Our in-house content creators and copywriters can work with you to create SEO-friendly copy to suit any output. Give us a call on 01743 296700 or send us an email to [email protected] to get the conversation started today!