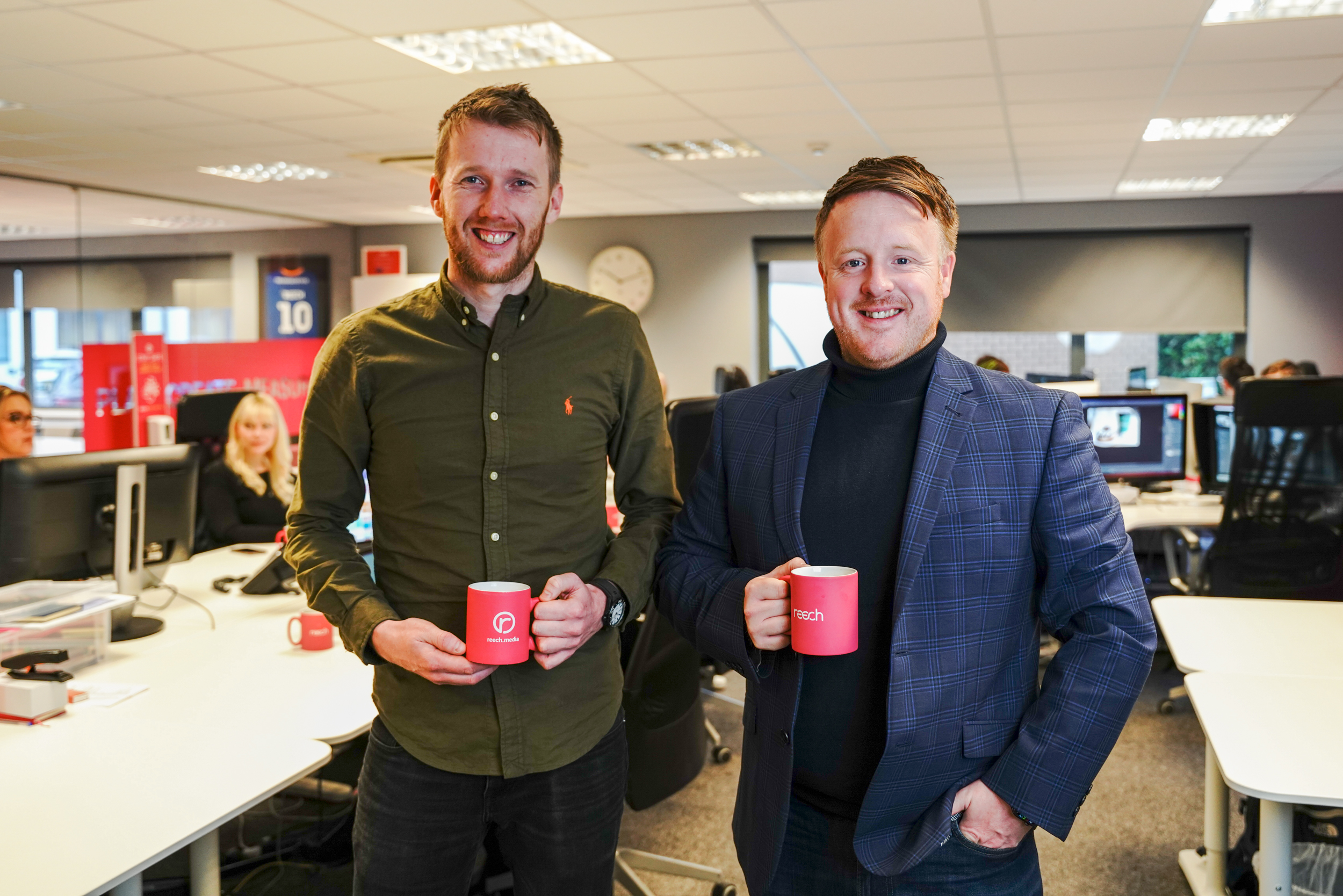 In the world of marketing, it is often presumed that marketing agencies and freelance consultants operating in the same area actively compete against each other, continually going head-to-head to win new business. Our award-winning agency and local Marketing Consultant, Jon Gidney, however, have adopted a different strategy. Through the creation of a partnership first formed back in 2018, Reech and Jon Gidney have gained a chain of new clients since teaming up.
As well as winning a series of new contracts over the past three years, we've also collaborated with Jon to launch the county's largest business networking event, Shropshire Bizfest. Working in partnership with Shropshire Festivals and Shropshire Chamber of Commerce, Shropshire Bizfest offered the opportunity for hundreds of business representatives and professionals to network in a more relaxed and entertaining setting.
How do our services differ?
About Reech
We're an award-winning, full-service marketing agency based at Shrewsbury Business Park. For over 12 years, we've helped hundreds of local and national organisations – from McConnell to Canon – stand out from the crowd. The success of our agency boils down to the power of teamwork. With a team of in-house experts working collaboratively within one office, we serve as a strategic marketing partner for businesses of all sizes. Our full-service offering covers Branding, Graphic Design & Print, Website Design & Development, Social Media, SEO, PPC, Photography & Video, and Content Marketing.
"From startups to established organisations, Shropshire is filled with businesses that benefit from the help of Jon as a freelancer and Reech as a leading marketing agency. Together, we've helped guide businesses to success, enhance their marketing efforts and strengthen the local economy. Reech is a marketing agency that's in Shropshire, for Shropshire, and we're proud to work with local businesses of all sizes as part of our commitment to the county."

Rob Hughes, Managing Director at Reech
About Jon Gidney
Jon is a freelance marketing and sponsorship consultant based in Shrewsbury. Over the past 12 years as a consultant, Jon has gained a wide range of knowledge, skills and connections that have enabled him to enhance the marketing performance of businesses. Jon delivers all services himself, visiting his clients regularly and embedding himself within their team environment. He makes valuable introductions and recommendations through social media and word of mouth marketing.
"Reech Media have a brilliant team of experts that provide a level of service that is beyond what any freelancer could deliver on their own. Working with Reech has been fantastic, the team are personable, fun, and the clients that I've introduced to them have been delighted with the service that they have delivered for them."

Jon Gidney, Consultant
Looking for expert marketing help?
Whether your business is looking for an outsourced team of experts, a more personal bespoke approach from a leading consultant, Reech Media and Jon Gidney in Shropshire have it covered! Contact [email protected] or call 01743 296700 to get started.