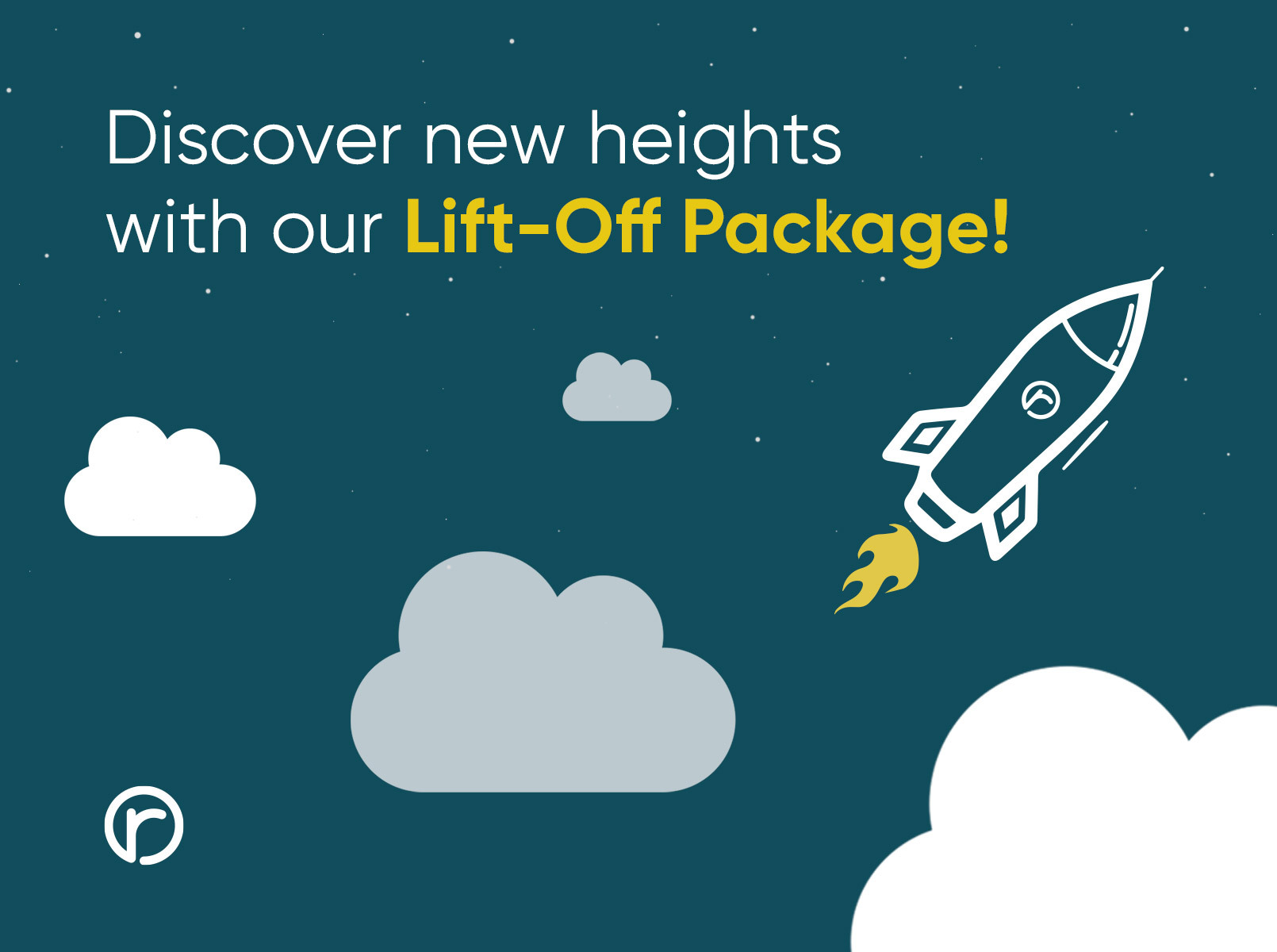 The start-up boom
If you've recently taken the plunge and decided to create your own business, you're not alone!
According to the Office of National Statistics (ONS), the number of registered companies increased by 30% year on year in November and December 2020, and startups have grown in double-digit values since June last year. In many cases, Covid-related job losses and the abrupt shift to remote work has inspired many professionals to create their own business.
Starting your own business, however, is no easy feat and there are lots of things to consider – including your marketing strategy!
Discover our Lift-Off package!
We have a new business package that is designed to support new or growing businesses. Investing in marketing is crucial to any business, but we understand that investing large amounts of money into marketing may not be feasible from the start – not to mention, for some owners, this may be a little nerve-wracking!
Our Lift-Off package is priced at just £5,000 +VAT and includes comprehensive services that will promote your business, help establish your brand and drive traffic to your website, boosting your online presence.
I set up Reech with a vision to establish a creative marketing agency, a place where local talent could thrive and services could evolve to offer clients the widest range of quality, cost-effective marketing services that deliver real business benefits. As somebody who recognises and understands the initial challenges of starting your own business, we've developed this package to give you everything you need to help boost your existing business profile, or help you get that great idea off the ground.

Rob Hughes, Founder
What's included?
Our Lift-Off package includes the following services and all help to promote your business, help establish your brand and drive traffic to your website, boosting your online presence. You'll be supported by one of our dedicated Client Marketing Managers, who will be on-hand to assist you through the process and answer any questions you may have!
Business Discovery Workshop
Our Discovery Workshops are designed to teach us all about your business and your objectives. We'll invite you to our office to take part in a 1-3 hour session where we'll take a brief of all the items included within your package and agree on timescales and launch dates (in line with your business plan).
Brand Development Strategy
Armed with information from our Workshop Discovery session, our Design team will then present up to three brand options, before finalising your chosen concept. If you already have a logo our branding experts can enhance this through new colourways or fonts or re-draw your logo as a vector.
On-Location Photoshoot
Our in-house Photography & Media Manager will capture imagery that reflects your products and services to take your website and marketing materials to the next level. Post-shoot, we'll edit and process your photography, enhancing any imagery, where required.
WordPress Website Development
Discover the power of WordPress! To establish your online presence, we'll design a bespoke website filled with content that matches your tone of voice. Using page-builder functionality, our websites are easy to maintain as your business grows.
Content Creation Service
Through our Content Creation Service, our team will conduct an interview with your stakeholders to obtain all the information we need to write content that captures your brand.
Branded Marketing Collateral
As part of the package, we'll design you either a brochure (up to 8-pages), a DL 6-page leaflet, or a social media starter kit (up to 12 branded assets, optimised for your chosen social media channels).
Ready to 'Lift-Off'?
For more information, you may download our Lift-Off brochure!
If you have any questions before taking the plunge, get in touch with us – we're more than happy to explain this package in more detail in person, over the phone, or through email. If you feel that the Lift-Off Package doesn't cover everything you feel you need, we'll develop a bespoke quote just for you.
Ready to get started? Call 01743 296700 or email

[email protected]