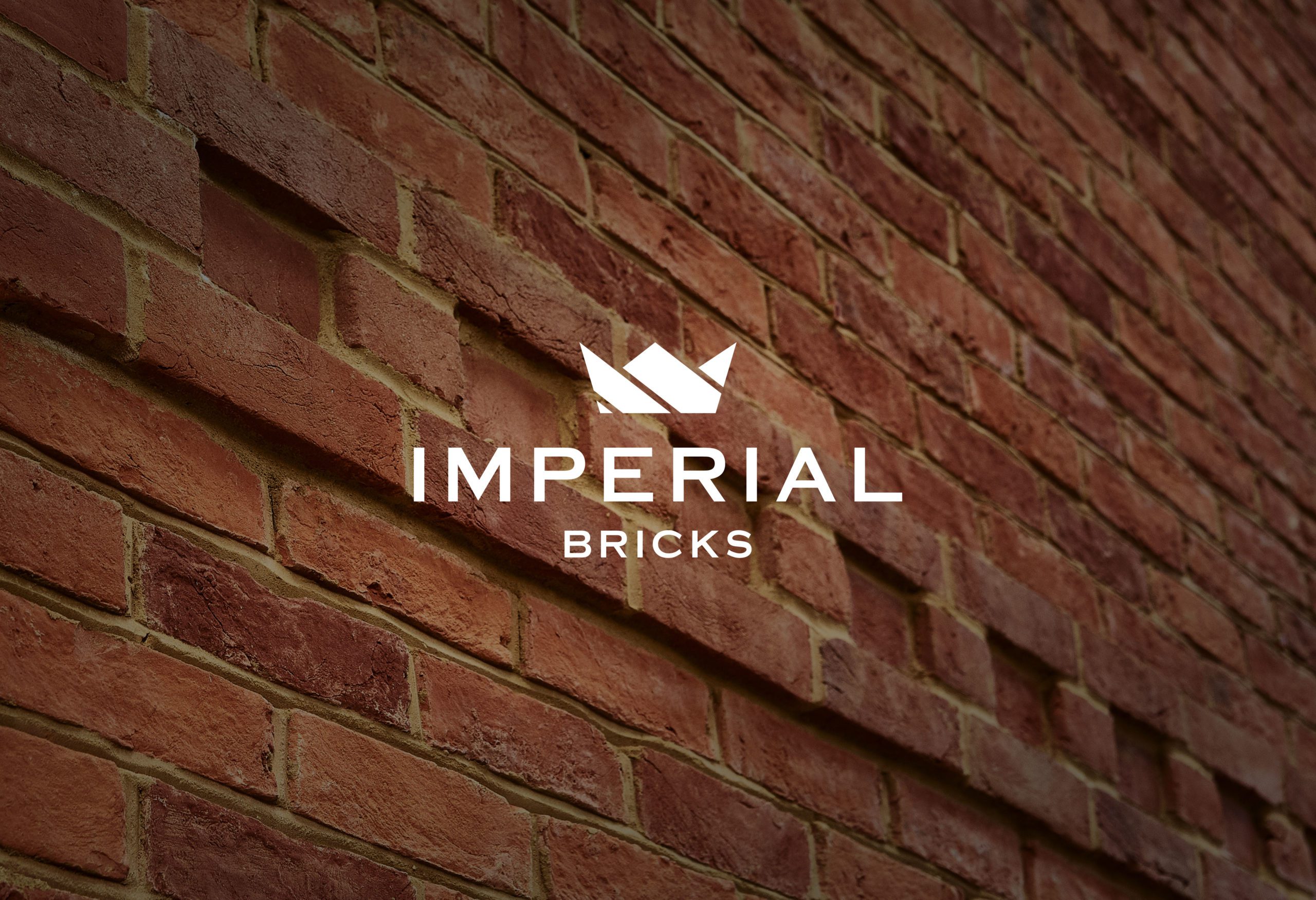 We're pleased to announce the launch of a new brand and bespoke website for Shropshire based brick manufacturer, Imperial Bricks.
The team at Imperial Bricks originally came to us with a requirement for a new brochure to showcase their growing range of handmade and wirecut bricks and roofing tiles. Through an exploratory discussion, we recognised that there was a shift in the brand's positioning and the business' focus overall, which did not align with the current brand and website for Imperial, which at the time was trading with the name: Imperial Handmade Bricks.
Full rebrand service
For all rebrand projects, we hold an in-depth discovery session with clients to learn everything we need to know about who their business is, what their goals are and their strengths and weaknesses. We ask a wide range of questions – often things businesses don't ask themselves – to get to the nitty gritty of what makes their business tick. With this information, we're able to complete a full revamp of their brand identity that sits with their ethos as an active business.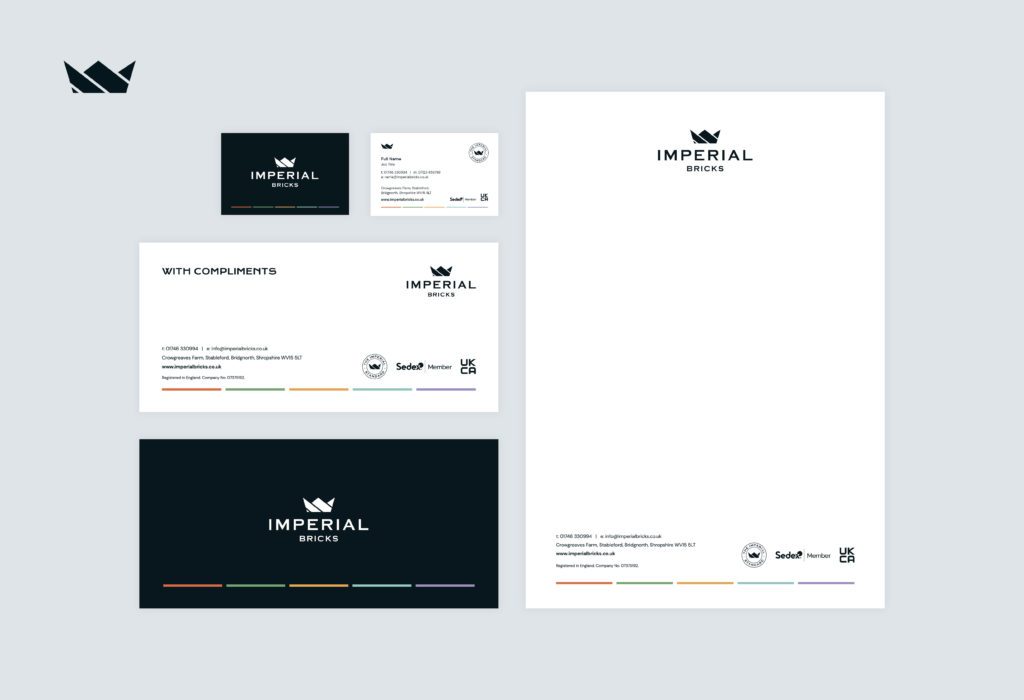 We provided Imperial Bricks with a full rebrand which included:
Brand logo and identity development
Brand USP development
Brand values development
Brand strapline
This level of brand analysis not only helps to develop a strong brand, but it is also crucial to the development of all future marketing content, including website copy, social media messages and captured media.
Within our discovery session, we identified that the business had multiple audiences who work with them for different reasons and with different needs. To ensure that their brand and website would cater to all audiences, we developed an audience message and tone of voice for each sector. A full brand guidelines document was created to ensure all future marketing materials are in line with their new voice and style along with new stationery.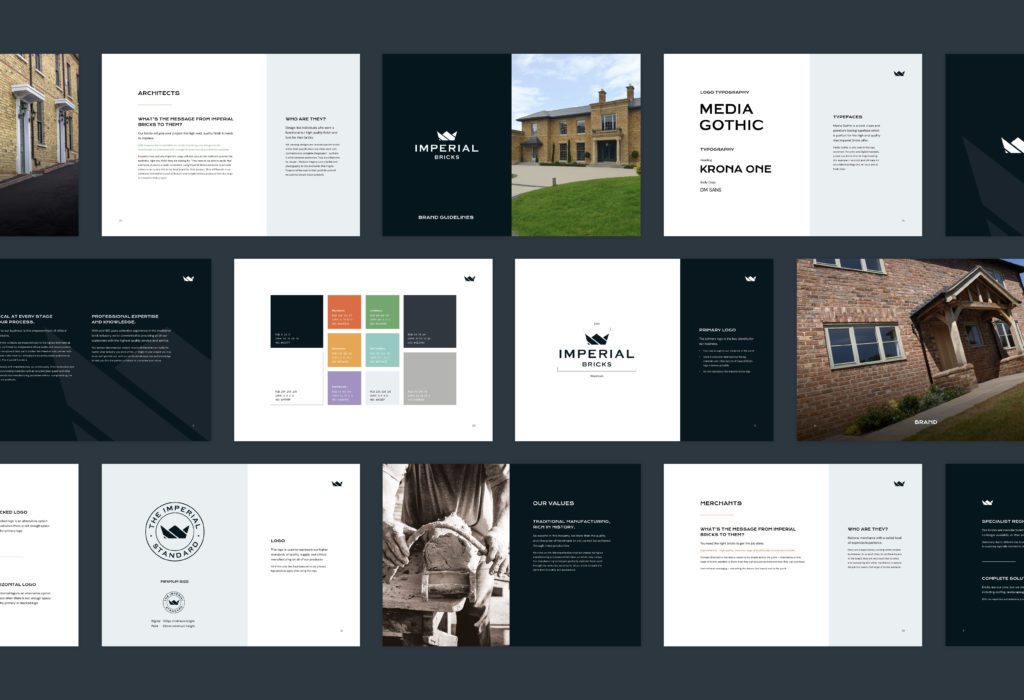 "The previous brandmark was a bit outdated but more than that, it was not an accurate representation of who Imperial Bricks were as a company. We introduced a strong typography with a geometric icon for a fresh and modern brandmark." – Dena Evans, Creative Director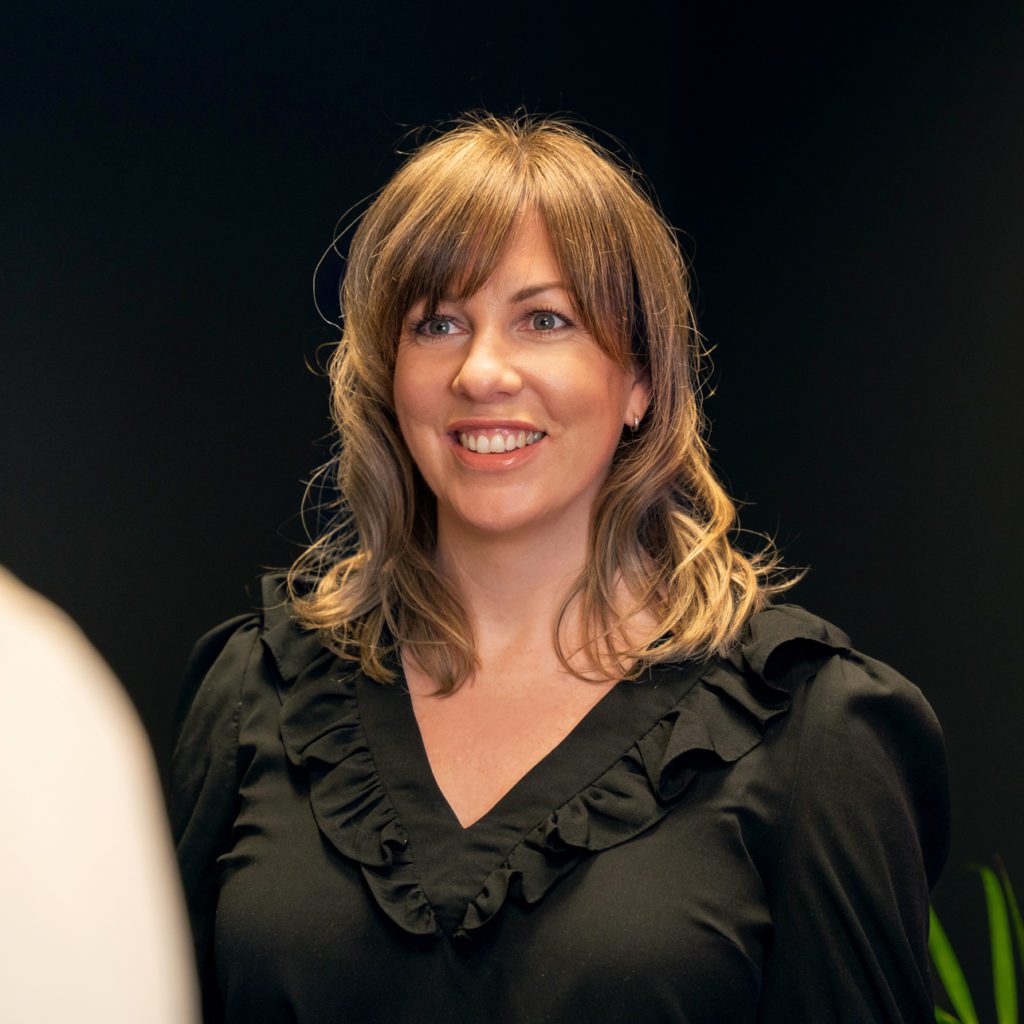 Logo development
The existing Imperial Bricks logo was outdated and old fashioned with little reference to what the business did. The use of the crown gave the logo heritage look and feel – something we wanted to keep – but we felt this needed a more contemporary style. The mixed use of upper case and lowercase font drew more attention to 'Imperial' rather than 'bricks', so our creative team looked at designs that gave a near equal hierarchy.
The new logo incorporates bricks within the design, taking the previous crown into a more modern concept. We evolved their colour scheme from a plan monochrome palette to inject some colour. We introduced a dark navy blue as their key brand logo, complimented with a slate blue/grey and white accents.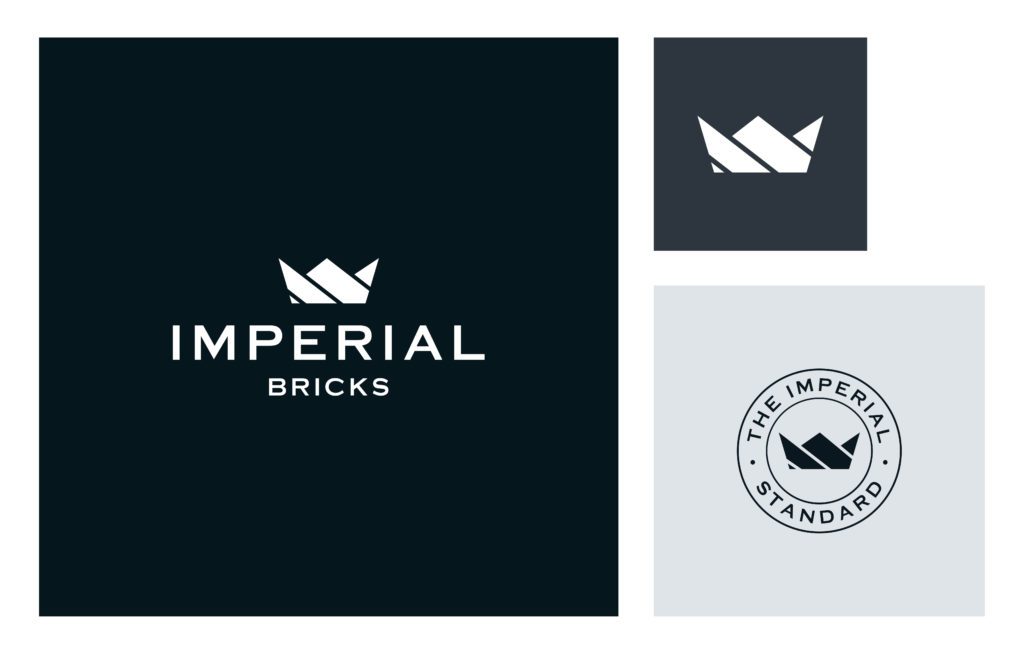 To ensure that all audiences were catered for and could find content specific to them, we included a bright palette of 5 additional colours to represent each of their audience types: Merchants, Architects, Developers, Self-builders and Contractors.
Bespoke website design & development
We designed a completely bespoke WordPress website for Imperial, creating not only an online resource centre, but also an online brochure of their available product line. From the sitemap development, we established core content requirements for the business as a whole, such as Products, Projects and Guidance. As not all content and products are relevant for all Imperial Bricks customers, we also identified and created different audience journeys to create dedicated areas of the website for each sector.
The website required multiple lead capture opportunities for the business including sample requests, brick matching and seminar bookings, in addition to standard contact forms. All forms were integrated with their Salesforce system to ensure all leads could be captured and followed up.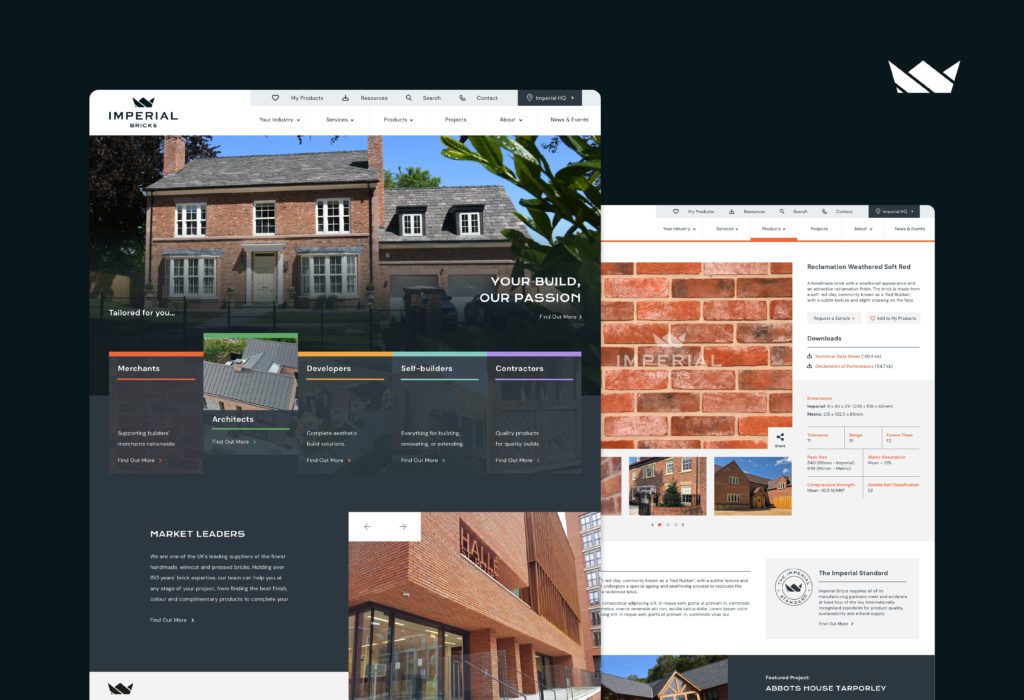 Using our extensive knowledge of WordPress and WooCommerce, our developers built a fully bespoke product catalogue which will enable the business to expand their product line in the future easily. Users can easily browse the full line of products, view specifications for each type and save their favourites to allow for ease of ordering with the Imperial Bricks team or requesting a sample before purchase.
Check out the new Imperial Bricks website here – follow us on social media and tell us what you think of the brand!
Revamp your brand
Ready to take your brand to the next level? If your current brand is getting lost in the crowd, you feel it now longer represents you as a business or put simply, you hate it (no judgement!), we can help. From logo development and content creation to bespoke design and development and website launch strategy development; our team can evolve your brand and help you meet your objectives. Explore our services or get in touch to get started.