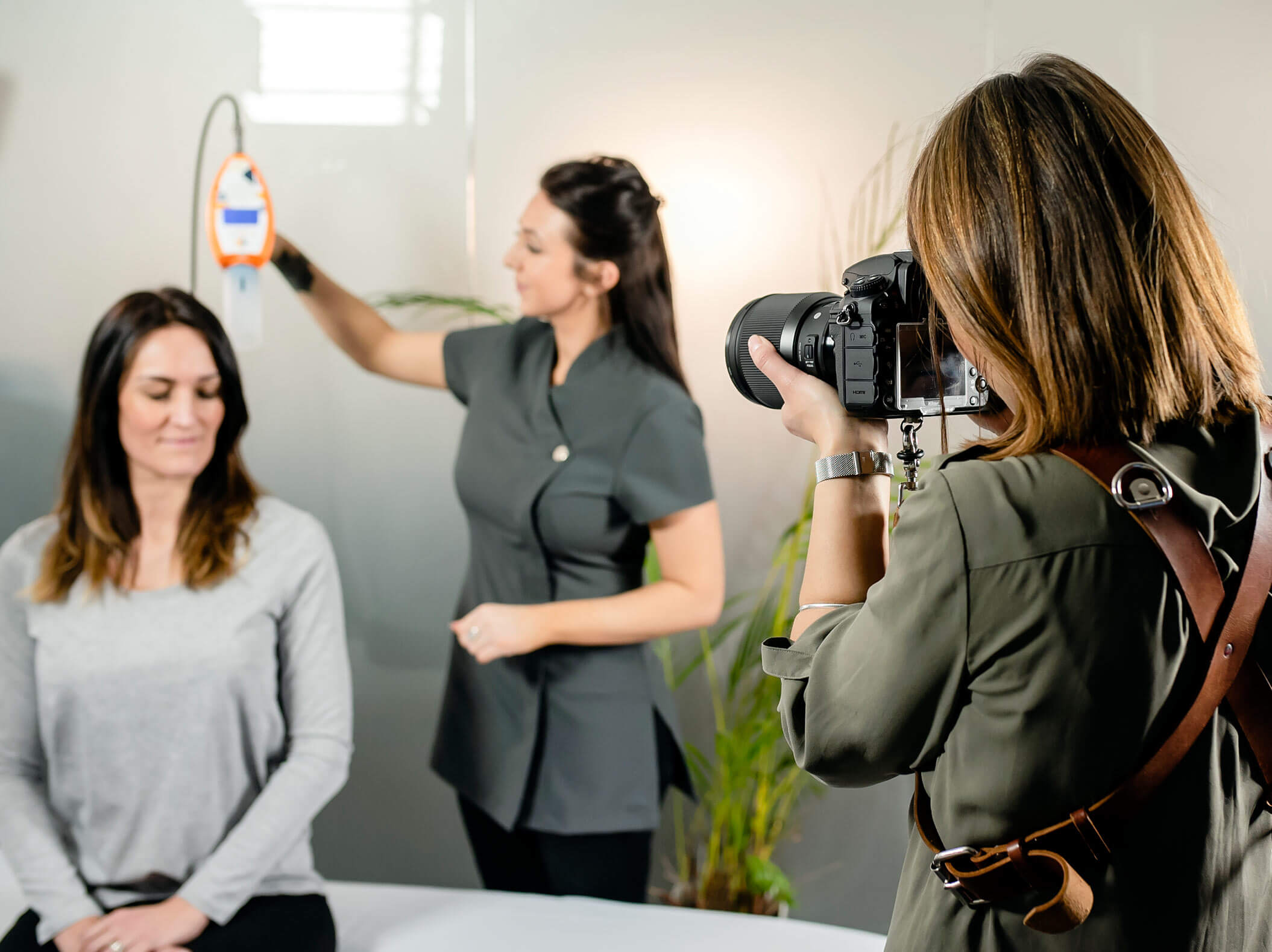 Don't let your brand and website down with your photography and imagery!
Your branding is on point, everything is looking great and you can't wait to share it with your customers. There's just one thing you may have overlooked… your photographs. They aren't quite up to scratch. It is something that we see all the time; a beautifully designed website… without the beautiful photographs to match.
When people arrive at your website for the first time, they are far more likely to engage with beautiful imagery. If the images are low quality, lack personality or are off-brand, your site visitors are more likely to click off. Your photographs are a visual communication with your audience, so it's important to use this opportunity to show off your uniqueness and professionalism. It is one of the wisest investments you can make! Lots of people skip investing in photography because they think they can just use any old image or stock photography. Building your brand with photography involves creating a desire, being consistent and individual. It should all reflect your brand values.
After all, why would you invest in something you can just take with your phone camera? Here are a few reasons why…
Stock is not the answer
Filling your pages with stock imagery won't elevate your brand, help you stand out from the crowd or be individual to your business.
With so much online competition the one thing you should be striving for is to be individual. If your business is forgettable people will just go elsewhere.
Selfies just won't do
When you visit a website one of the first pages you head to is the 'about' page. We love to get to know the person behind a business or service. We want to relate to that person and see their face. The quickest way to improve the know/like and trust factor between our customers and ourselves is to show your face.
In the corporate world, a headshot helps to humanise the company. It will increase recognition with business contacts too, but a low-resolution blurry headshot just won't do. You are creating a perception of low quality from the start.
Consistency is key
Consistency is fundamental to branding. Using the same colours, fonts throughout your website, social media and marketing is all key. And the very same applies to your photography.
A cohesive brand stays in your memory. Think of the most successful Instagrammers you follow. They have a brand and a photography style that they use consistently.
It's not all about headshots
Team photography is common in branding and is an good opportunity to give customers a feel for the company as a whole. It is also a great way to attract new talented employees to the brand.
Using non-traditional locations for photography can help improve the companies culture and personality. It breaks from the tradition of images of team members photographed by the front door of the office. Candid photography of the team at work also speaks of the culture of the company. It helps if you have unique break areas and other interesting areas in the office.
Photographing the office layout itself communicates to potential employees and customers too. The workspace is a direct reflection of the company and gives a feel to how employees perform their jobs as well as how the company feels about its employees. The photographs capture the vibrant, motivating workspace that is tidy and organised with an invigorating environment.
Corporate event photography
Finally, corporate branding can be accomplished through corporate event photography, e.g. photographs of employees and guests taking part in corporate events. They might include receptions, conferences and even holidays. By doing so, potential customers can see the personality and culture of a company in action outside of the office.
It is a great way to express what the brand is all about whilst allowing people to connect to the brand in a more personal way.