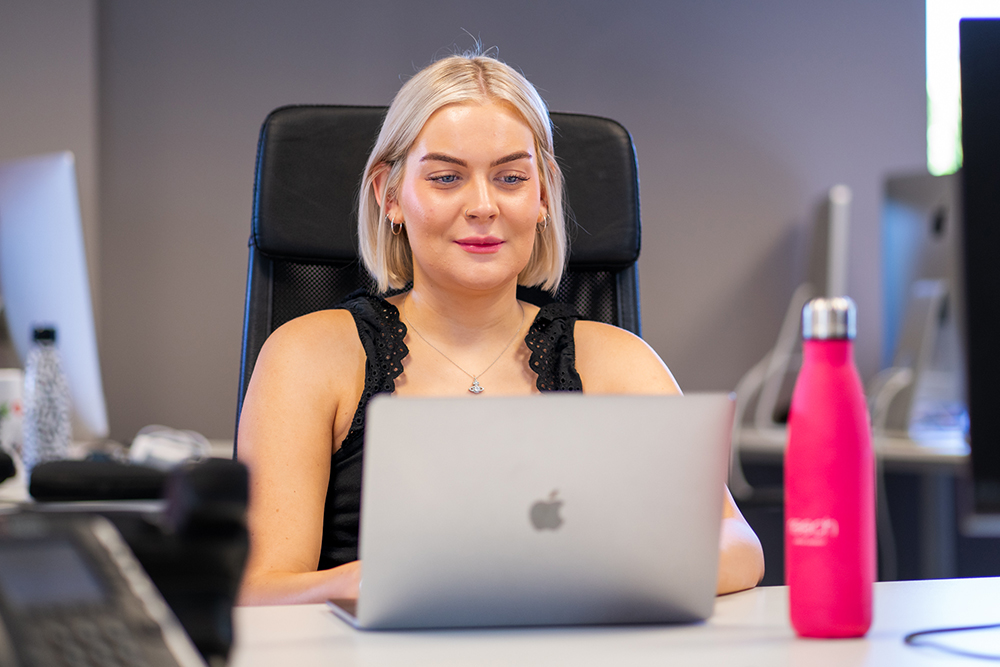 To support our continued growth and expansion as an agency, Alice Lomas has joined the agency as one of our Client Marketing Assistants.
Within her role at Reech, Alice will be working closely with our Head of Client Marketing, Faye Hudson, to successfully plan and delivery marketing campaigns and strategies and provide ongoing support to our clients. In addition, Alice will work alongside our Digital Projects, Digital Marketing, Design and Development teams to complete projects and evergreen marketing in line with our clients' goals.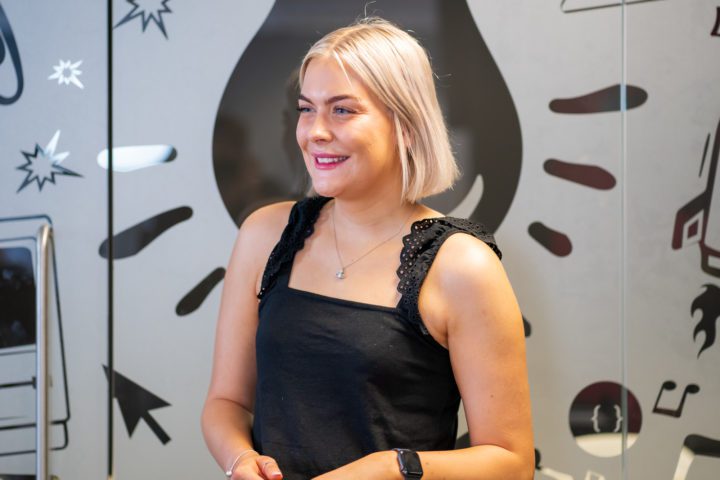 "My main goal for my career was to work within marketing and work on a number of different and exciting projects. When looking at potential avenues I found Reech, and the range of services and clients made me know that this was the right fit for me starting my first role within marketing. I've learnt so much already and I can't wait to continue to develop." – Alice Lomas, Client Marketing Assistant.
Prior to coming to Reech, Alice had earned BA Honours in Public Relations and Media from Sheffield Hallam University. Her previous roles had focused on customer account management and service, but Alice wanted to kickstart her career in marketing. Working at Reech, with our dedicated departments and experts, means Alice is in a prime place to learn everything there is to know about traditional and digital marketing.
Alice's appointment at Reech is part of the evolvement of our Client Marketing Team (previously known as Client Relationship Team), who are focused on not just delivering what clients request, but also actively strategising for their continued success. From helping clients problem solve with an impactful campaign, to developing new and exciting ideas they may not have considered themselves; our Client Marketing Team are the brand guardians in the agency for our clients.
"This past year has been one of our busiest ever as we've welcomed new clients and launched new services. Having Alice join us has allowed us to scale effectively and service current and new clients seamlessly. Many of our clients have already had the pleasure of meeting Alice and I'm excited to see her progress within her role." – Faye Hudson, Head of Client Marketing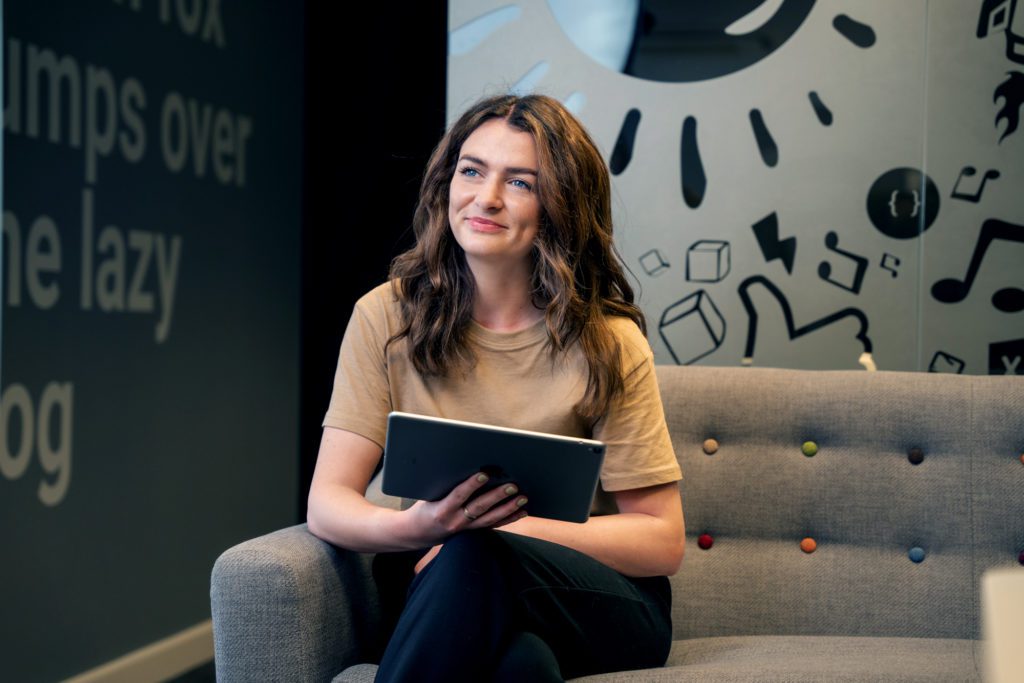 Get to know Alice…
What attracted you to Reech?
After completing my degree in Sheffield, I moved back home to Shrewsbury, where I was looking to kick start my career in marketing. Whilst looking into local agencies, I discovered Reech! I was instantly drawn in by their exciting culture, their ability to push boundaries as a team and their constant strive for success within a collaborative and fun environment. I instantly knew Reech was where I wanted to be!
What's your favourite thing about marketing?
My favourite thing about marketing is that every day is different! I'm someone who has a very busy mind and thrives on having a challenge, so coming into work every day and not knowing what to expect is exciting.
What are you most looking forward to in your role?
I'm looking forward to growing and learning as Reech continues to expand as an agency. I'm fortunate to be with a team which oodles in knowledge and I can't wait to continue working alongside them and benefitting from their expertise.
What does your average weekend look like?
My average weekend involves eating out at different restaurants with friends, as well as enjoying a wine or two! Spending time with my family, binge watching my latest Netflix addiction and finishing off with a Sunday roast is the best kind of weekend there is.
Learn more about team Reech here. Looking to take the next step in your career? Take a look at our current vacancies.